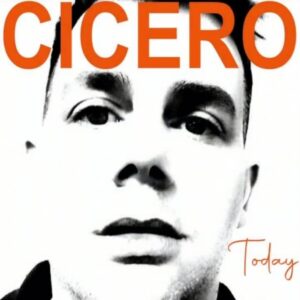 David Cicero's ascent into the pop charts was swift. The first signing to Neil Tennant and Chris Lowe's Spaghetti Records imprint, his 1991 PET SHOP BOYS produced single 'Love Is Everywhere' reached No19 in the UK charts.
The album 'Future Boy' followed in 1992 while he also contributed the song 'Live For Today' to the Oscar nominated film 'The Crying Game'. But record company politics intervened at Spaghetti Records' parent organisation Polydor and after the sad passing of his manager Peter Andreas, Cicero effectively left the mainstream music industry.
There were sporadic solo single releases over the next few decades, while he released several albums as THE EVENT and collaborated with dance DJs on a number of trance tracks. It was after a comeback charity concert in July 2019 in aid of MacMillan Cancer Support that Cicero started to put together his second album.
He had material from his Spaghetti Records days as well as his occasional singles, thus half the album was already written. So while reconfiguring his 'Future Boy' songs into a modern technological format for his live return, he would work on new material during breaks from programming. The Scot told ELECTRICITYCLUB.CO.UK: "it's not 'Future Boy 2' but it's still going to have that Cicero feel to it with a more up to date cutting edge sound"
Fast forward to 2021 and during the intervening period, Cicero tragically lost his mother and stepfather within a year. As a result, the album 'Today' is a very personal affair tinged with sadness but also full of hope.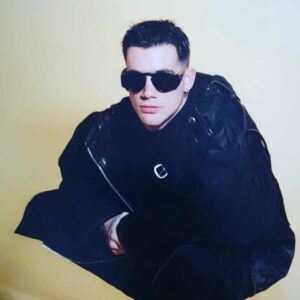 Opening track 'It's Over' is not too frantic a start and eases the listener back into the world of Cicero; using the voice treatments of now, it is that relatable tale of being in love with someone you can't get on with… hey, we've all been there!
The hopeful euphoria of 'Wish' is undeniably a close relation to 'Live For Today' and features Amy Meave Baillie on vocals.
She ably deputises for Sylvia Mason-James in a manner that Neil Tennant used refer to as a "disco lungsmith" and perhaps unsurprisingly, it is a song from that bygone Spaghetti Records era.
Also led by soaring female vocals are the poignant 'Face This World Alone', a drum n bass excursion first issued as a single in 2015 and 'Anyone But You' which exudes further ripples of the breakbeat form, indicating the origins of both may have been from the same period. At the opposite end of the spectrum, 'In the Rain (Children of Today)' is a homely piano ballad featuring his daughter Holly calling for a better world and hoping that "happiness will come my way".
A slice of heavenly spaghetti disco, 'River of Lies' is mighty with a strong PET SHOP BOYS influence. Out of all the tracks on 'Today', it is the one that, as his former mentor Neil Tennant used to say when he was Assistant Editor of Smash Hits, confirms Cicero is "Back-back-BACK!". Also uptempo, the propulsive banger 'Hide from Life Instead' is wonderfully energetic and even features a few drops, all that's missing are strobes!
A solemn heartfelt ballad, 'This Way I Feel Inside' encapsulates the very personal reflections that are omnipresent on 'Today'. But the self-explanatory 'Turned Around' shows how the future boy has become a future man. A song about watching his daughter growing up, it is joyful tune that moves from ballad into Eurodance stomper after a minute and a half. It is also slightly reminiscent of Roger Sanchez's TOTO sampling 'Another Chance' but with a considerably stronger lyrical focus.
Closing with 'Broken', a ballad concluding with a glorious piper's lament and elegiac Vangelis inspired synth, Cicero heartbreakingly recalls in song of how he was unable to see his mother when she passed away.
'Today' is a mature midlife statement that touches on topics such as love, relationship breakdown, parenthood and bereavement which many will relate to. There are also some nostalgic nods to clubbing but let's face it, while it is fun to go out and dance in your 50s, you wouldn't want to do it every week now or even every month. It reflects the stage of life when the end is closer than the beginning, but there is still so much more to do and with that in mind, there can be a new found optimism.
It may have taken nearly 30 years for Cicero to follow-up his debut album, but it is time to rejoice that he is still able to produce good music, with some cracking tracks contained on 'Today'.
Bentornato Cicero 🙂
---
'Today' is available via the usual digital platforms
https://www.facebook.com/cicero222/
https://twitter.com/Dave_Cicero
https://open.spotify.com/album/3XyjeCiUPloTomB387JH9e
---
Text by Chi Ming Lai
14th March 2021