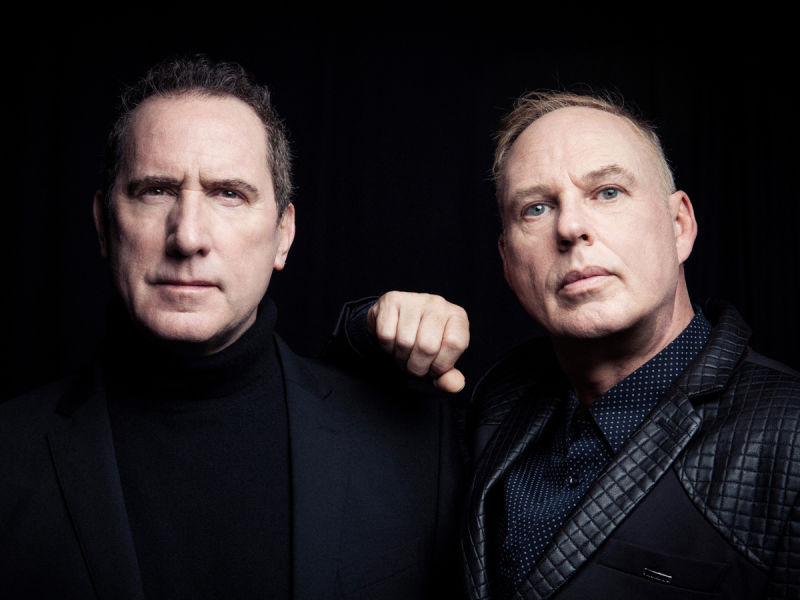 Celebrating their 40th Anniversary, OMD are one of the acts from the Synth Britannia era whose creative powers now are as strong as their chart heyday.
Setting a high standard of romantic retro-futurism with lyrical gists ranging from technology and war to deceased religious figures and long distance relationships, OMD released their debut single 'Electricity' in 1979, a statement about the environment that would have made today's young campaigner Greta Thunberg proud.
Those who complain that OMD's music is not dark enough often forget that within their highly melodic songs, subjects have included the suicide of a charismatic musician, the suicide of a woman who worked as a stripper because she had no other means of supporting herself, the racially motivated massacre of five innocent demonstrators by the Ku Klux Klan, the death of over 140,000 people by nuclear attack and most notably on two hit singles, the brutal execution of a teenage girl!
Founder members Andy McCluskey and Paul Humphreys began an impressive run of acclaimed albums and hit singles, starting with the Mike Howlett produced 'Messages' in 1980. The huge European popularity of the follow-up 'Enola Gay' captured the Cold War angst of the times under the spectre of Mutually Assured Destruction, while 'Maid Of Orleans' became the biggest selling single of 1982 in West Germany when Der Bundesrepublik was the biggest Western music market after the USA and Japan.
Long-time drummer Mal Holmes and live keyboardist Martin Cooper joined the fray as full band members for 1983's 'Dazzle Ships' album, but things went creatively awry for OMD as McCluskey and Humphreys found themselves in an existential crisis, following journalistic criticism that songs about dead saints were not going to change the world. The more politically charged and experimental album failed to sell, but has since been re-evaluated in the 21st Century as a meisterwerk.
Bruised and under commercial pressure, OMD opted to pursue more conventional ambitions and traditions to stay in the black and scored the Top5 US hit 'If You Leave' from the John Hughes movie 'Pretty In Pink' in 1986. However a North American tour opening for DEPECHE MODE in 1988 failed to sustain momentum. In the backdrop of the resultant fallout and the inevitable musical differences, Humphreys, Holmes and Cooper departed, leaving McCluskey with the OMD brand name.
However, the split precipitated a number of interesting artistic and creative diversions for McCluskey and Humphreys which despite the triumphant reunion of the classic line-up in 2007 and the success of OMD's most recent album 'The Punishment Of Luxury'
in 2017, continue in varying degrees today in parallel with band activities.
In his most recent interview with ELECTRICITYCLUB.CO.UK, Paul Humphreys said: "I still find it utterly amazing and rather fantastic that after 40 years, OMD is still alive and well, selling out big tours and making what even our harshest critics consider to be relevant new records."
By way of a Beginner's Guide to showcase the diverse facets of OMD, a hefty 25 tracks of interest have been selected from their career, although largely eschewing those made famous by singular consumption.
But with so many tracks available and the list already being VERY long, links to the OMD family tree like THE ID, as well as work with MARSHEAUX and contributions to the soundtracks of 'For The Greater Good', 'Eddie The Eagle' and 'The D-Train' (which between them saw McCluskey working with notable names such as Danny Boyle, Gary Barlow, Hugh Jackman and Jack Antonoff) have been omitted.
With a restriction of one track per album project, they highlight how two lads from The Wirral have maintained their standing as a creative and cultural force four decades on, despite their numerous ups and downs.
---
OMD The Messerschmitt Twins (1980)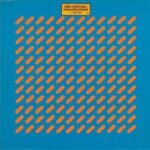 With their passion for military aircraft and German music, Andy McCluskey and Paul Humphreys were nicknamed 'The Messerschmitt Twins'; this mournful Compurhythm driven synth ballad of the same name had mournful if cryptic lyrics which could be seen as the thoughts of aircrew during wartime missions, pondering whether they would return to home. The bleak fatalistic narrative was given further resonance by Andy McCluskey's resigned vocalisation.
Available on the OMD album 'Orchestral Manoeuvres In The Dark'
via Virgin Records
---
OMD 2nd Thought (1980)
The 'Organisation' album saw OMD purchase their first polyphonic synthesizer, a Sequential Circuits Prophet 5 which allowed Paul Humphreys to explore more haunting gothic timbres away from the cheesier chords of the Vox Jaguar organ. Shaped by eerie choir textures and a repeating two note synthbass motif set to Mal Holmes' simple marching snare pattern, the beauty of '2nd Thought' echoed the third section of KRAFTWERK's 'Autobahn' and displayed a maturity in OMD's developing sound.
Available on the OMD album 'Organisation'
via Virgin Records
https://www.facebook.com/omdofficial/
---
OMD Sealand (1981)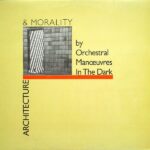 Running at almost eight minutes, the nautical adventure of 'Sealand' demonstrated OMD's mastery of the epic, mysteriously beginning with a ghostly collage of melodica and reed horns before sad synths and progressive sweeps made their presence felt. Featuring just a minute of vocals in the sparse middle section, the penultimate movement collapsed into a fit of industrial noise before a slow misty reprise of the main melodic theme, like a lost ship in the fog.
Available on the OMD album 'Architecture & Morality'
via Virgin Records
https://twitter.com/OfficialOMD
---
OMD International (1983)
Like 'Maid Of Orleans', the harrowing 'International' was musically inspired by the skippy waltz of 'Back In Judy's Jungle' by Brian Eno. The introductory news report about "a young girl from Nicaragua whose hands had been cut off at the wrists by the former Somoza guards…" acted as one of the fuels for Andy McCluskey to express his anger about economic corruption, political hypocrisy and torture in captivity, all topics which are still sadly relevant today.
Available on the OMD album 'Dazzle Ships'
via Virgin Records
https://www.instagram.com/omdhq/
---
THE PARTNERSHIP Sampling The Blast Furnace (1984)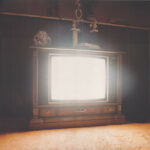 THE PARTNERSHIP was an unrealised side project of Peter Saville cohort and ex-SPOONS member Brett Wickens with Roger Humphreys (no relation) who recorded as CERAMIC HELLO. Produced by William Orbit,  the pulsatingly uptempo 'Sampling The Blast Furnace' featured guest vocals from Andy McCluskey alongside vocodered voices and chants by Martha Ladly. While this version remains unreleased, the slower McCluskey-less demo was on the reissue of CERAMIC HELLO's only album.
Not officially released, alternate version available on the CERAMIC HELLO album 'The Absence Of A Canary V1.1' via Vinyl On Demand
https://www.studiobrettwickens.com/
---
OMD Apollo (1984)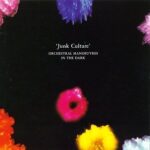 After the critical mauling that 'Dazzle Ships' received, OMD were in debt to Virgin Records and realised that they would have to sell more records to survive. The commercial pressure led to a trip to the sunnier climes of AIR Studios in Monserrat and the musically diverse 'Junk Culture'. A song about McCluskey's intimate liaison with a local girl, the bizarre mix of carnival whistles, soca, Mellotron choir, rhythm guitar and 808 driven electro came over a bit like AZTEC CAMERA produced by Arthur Baker.
Available on the OMD album 'Junk Culture'
via Universal Music
https://www.last.fm/music/Orchestral+Manoeuvres+in+the+Dark
---
OMD Stay (1986)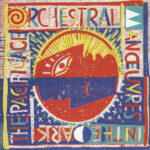 1985's 'Crush' was Stephen Hague's first full album production and opened the doors for OMD's ambitions in the US. Following the success of 'If You Leave', 'The Pacific Age' continued the partnership and was intended to reinforce momentum. The opening song 'Stay' threw in the kitchen sink from Mal Holmes' mighty drums to layers of synthetic strings plus the addition of soulful female backing singers, brass and heavy metal guitar. But the esoteric elements that made OMD so appealing were being wiped away.
Available on the OMD album 'The Pacific Age'
via Virgin Records
https://www.setlist.fm/setlists/orchestral-manoeuvres-in-the-dark-73d6ba31.html
---
ETIENNE DAHO & OMD So In Love (1986)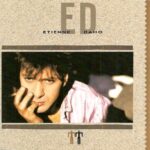 The suave and sophisticated Etienne Daho was seen as France's answer to George Michael. While OMD were in Paris recording 'The Pacific Age' at Studio de la Grande Armée, they took part in a 'Les Enfants Du Rock' French TV special also which also saw their French label mate interviewing his musical influences like Françoise Hardy and  Serge Gainsbourg. The DAHOMD duet saw Daho and McCluskey's low voices blend well over the original Stephen Hague produced single from 'Crush'
.
Available on the ETIENNE DAHO deluxe album 'Pop Satori'
via Virgin Records
ARTHUR BAKER & THE BACKBEAT DISCIPLES Walkaway (1989)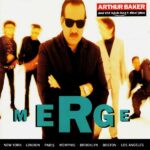 Producer Arthur Baker gathered a studio collective to make a pop record tracing his love of soul, synthpop, disco, HI-NRG and Europop. His first recording since the fragmentation of OMD, Andy McCuskey contributed lyrics, keyboards and vocals to the electro-reggae of 'Walkaway' which threatened to turn into CULTURE CLUB's 'Do You Really Want To Hurt Me?'. The vocal cast of the 'Merge' album included Al Green, Martin Fry, Jimmy Somerville and Etienne Daho.
Available on the ARTHUR BAKER & THE BACKBEAT DISCIPLES album 'Merge'
via A&M Records
https://twitter.com/arthurhbaker
---
OMD Walking On Air (1991)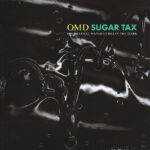 Going it alone as OMD, Andy McCluskey became open to collaboration. Meeting Stuart Kershaw and Lloyd Massett from pop rap combo RAW UNLTD, the pair set about modernising the rhythmic elements of McCluskey's new songs. The ghostly 'Walking On Air' referenced 'Statues' from 'Organisation' while the mechanical bossa nova evoked the mellow moods of Bryan Ferry. Kershaw has since taken over the drum stool from Mal Holmes who left OMD in 2014 for health reasons.
Available on the OMD album 'Sugar Tax'
via Virgin Records
https://www.youtube.com/user/OMDenglishelectric
---
THE LISTENING POOL Where Do We Go From Here? (1993)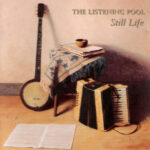 With bursts of sampled choir, electric piano and wah-wah guitar, 'Where Do We Go From Here?' came from THE LISTENING POOL's only album 'Still Life' released in 1994. Driven by a gently percolating drum machine programmed by Mal Holmes, the understated air reminiscent of CHINA CRISIS was sweetened by Martin Cooper's soprano sax with Paul Humphreys vocally pondering their creative situation with the threesome having now departed the OMD camp.
Available on the THE LISTENING POOL album 'Still Life'
via Telegraph Records
https://malholmes.com/the-listening-pool/
---
ELEKTRIC MUSIC Kissing The Machine (1993)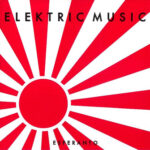 Recorded for his ELEKTRIC MUSIC project after leaving KRAFTWERK, Karl Bartos' collaboration with Andy McCluskey featured one of his best melodies synth melodies. Bartos told ELECTRICITYCLUB.CO.UK: "He suggested we do something together and I was up for it… We picked some cassettes and finally I found the opening notes of 'Kissing The Machine'". With fabulously surreal lyrics about a love affair with a sexy robot, the song was later resurrected with new backing from Paul Humphreys for 'English Electric'.
Available on the ELEKTRIC MUSIC album 'Esperanto'
via SPV Records
---
OMD Best Years Of Our Lives (1993)
On a commercial roll and aiming for a younger pop market, 'Liberator' featured lots of busy modern dance effects but saw Andy McCluskey losing his way in the song department. Its confused schizophrenic nature was compounded by the pure genius of darker numbers like 'King Of Stone' and 'Christine'. The symphonic string laden 'Best Years Of Our Lives' was another of the better tracks, borrowing its solemn topline from 'Spanish Harlem', a song made famous by Ben E King.
Available on the OMD album 'Liberator'
via Virgin Records
https://www.youtube.com/user/OMDVEVO/videos
---
OMD The New Dark Age (1996)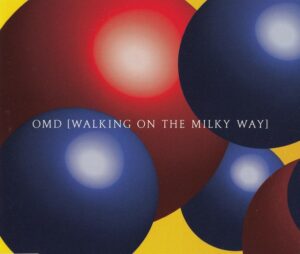 After the muted reception for 1993's painfully poppy 'Liberator', Andy McCluskey brought in a more conventional rock sound for 1996's 'Universal'
. However, the OASIS sounding 'Walking On The Milky Way' failed to get major traction. One of its B-sides 'The New Dark Age' gave a haunting nod to 'Statues' using the auto-accompaniment on the Elgam Symphony organ and was the last great synth song of the solo era as the OMD vehicle was quietly retired by McCluskey… for now!
Available on the OMD single 'Walking On The Milky Way'
via Virgin Records
https://www.discogs.com/artist/9462-Orchestral-Manoeuvres-In-The-Dark
---
ATOMIC KITTEN Right Now – Demo version (2000)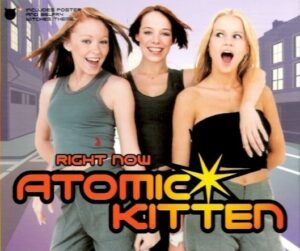 When Andy McCluskey joined Stuart Kershaw to make some dysfunctional pop for a girl group, most thought he had lost his marbles. The original project HONEYHEAD was stillborn, but when three girls from Liverpool were recruited to form ATOMIC KITTEN, it eventually led to a UK No1 single with 'Whole Again'. However, the demo of the first single 'Right Now' sounded like disco evergreen 'Never Can Say Goodbye' arranged like 'Sugar Tax' era OMD, but with female vocals!
Available on the ATOMIC KITTEN single 'Right Now'
via Innocent Records
---
THE GENIE QUEEN What A Girl Goes Through (2005)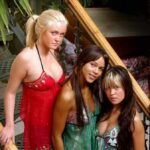 Having been ousted from Team AK by a coup d'état, Andy McCluskey licked his wounds and recruited another three local girls to form THE GENIE QUEEN. Featuring soon-to-be WAG / top model Abbey Clancy and future TV presenter Anna Ord, 'What A Girl Goes Through' was an appealing pop R 'n' B number based around samples of 'Souvenir'. The project disbanded without being signed, but a track intended for THE GENIE QUEEN called 'Pulse' appeared on 'History Of Modern' featuring the girls.
Never officially released
---
ONETWO Anonymous (2007)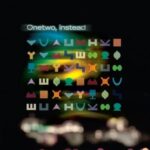 Paul Humphreys and Claudia Brücken released their only album as ONETWO in 2007 and from it was 'Anonymous', a song that began life as a demo from the aborted PROPAGANDA reunion and which had also been co-written with Andy McCluskey. The pretty ringing melodies and elegiac atmospheres were very reminiscent of classic OMD. But the collaboration had been unusual as at the time of the song's conception, as Humphreys had not yet committed to rejoining McCluskey in his old band.
Available on the ONETWO album 'Instead' via https://theremusic.bandcamp.com/album/instead
http://www.claudiabrucken.co.uk/
---
BLANK & JONES featuring BERNARD SUMNER Miracle Cure – Paul Humphreys Onetwo remix (2008)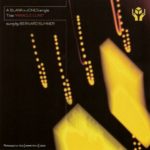 Having worked with THE CURE's Robert Smith, trance duo Piet Blank and Jaspa Jones had Bernard Sumner of NEW ORDER high on their list of vocalists for their album 'The Logic Of Pleasure', which also featured Claudia Brücken. The German duo remixed ONETWO's 'Kein Anschluß', so naturally the gesture was reciprocated when Paul Humphreys offered his smooth offbeat atmospheric rework of 'Miracle Cure' in what could be seen as the nearest thing to a NEW ORDER vs OMD collaboration.
Available on the BLANK & JONES single 'Miracle Cure'
via Soulfood
---
OMD Green (2010)
Of this 'History Of Modern' highlight, Paul Humphreys said: "It was a song Andy did many, many years ago with Stuart and I think it was done in the 90s. He played it to me and it sounded a bit like a rock ballad. I said 'I think the vocal tune's great, but everything else has to go. Give me the vocal stem and I'll do a whole new track for it', so I came to my studio and completely reworked it." – the result was mesmerising and even dropped in ROXY MUSIC's 'If There Is Something' at the close.
Available on the OMD album 'History Of Modern'
via Blue Noise
https://twitter.com/stukershaw
---
MIRRORS Secrets – Andy McCluskey remix (2011)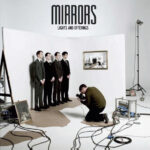 Mal Holmes once said that "MIRRORS do OMD better than OMD do OMD!"… originally a ten minute epic split into three movements, 'Secrets' closed MIRRORS' outstanding 'Lights & Offerings' long player, driven by an intense percussive tattoo and a shifting octave bass riff that was pure Klingklang. While pushing forward the synthetic claps, Andy McCluskey stripped down and the backing and shortened proceedings, making it much less claustrophobic and militaristic than the original.
Originally on the MIRRORS deluxe album 'Lights & Offerings' via Undo Records, currently unavailable
https://www.facebook.com/theworldofmirrors/
---
PAUL HUMPHREYS & DOUGLAS COUPLAND Electric Ikebana (2012)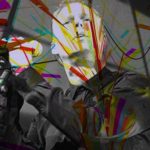 A collaboration between 'Generation X' author Douglas Coupland, and Paul Humphreys, 'Electric Ikebana' was an audio visual installation to act as the voice of the network for French telecoms company Alcatel-Lucent. The beautiful piece had conceptual hints of KRAFTWERK's 'The Voice Of Energy' while there was also a charming mathematical formula recital "x = [-b +- √(b² -4ac)] / 2a" to the tune of the nursery rhyme 'Pop Goes The Weasel' which recalled 'ABC Auto-Industry' from 'Dazzle Ships'.
Not officially released
---
OMD Helen Of Troy (2013)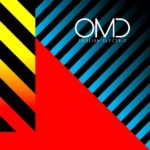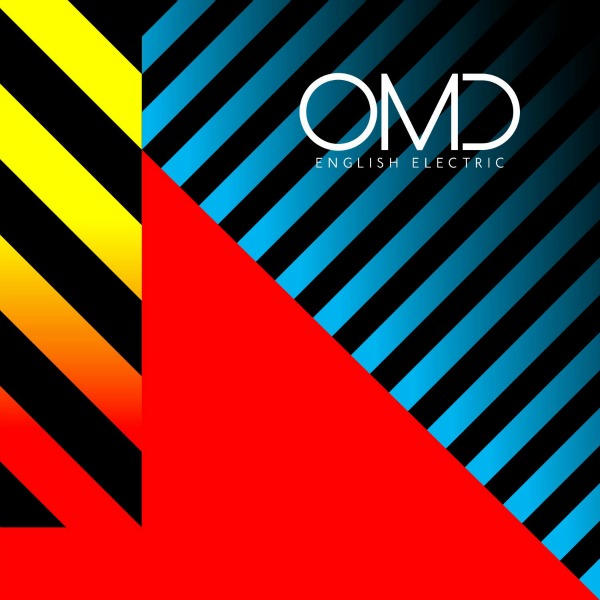 Of 'Helen Of Troy', Andy McCluskey said to ELECTRICITYCLUB.CO.UK: "George Geranios and Nick Bitzenis of FOTONOVELA were our label bosses in Greece via their Undo Records and they sent me this track…the demo had Nick going "Helen Of Troy – Helen Of Troy" so I took his vocal off as you do, chopped it all up and rearranged it… it's gorgeous! I have used some of Nick's backing vocals… I love it to bits! And 'Helen Of Troy' is much more of a metaphor than either of the 'Joan Of Arcs' were."
Available on the OMD album 'English Electric'
via BMG
https://www.facebook.com/undofotonovela/
---
ERASURE Be The One – Paul Humphreys remix (2014)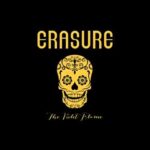 Andy Bell's debut solo album 'Electric Blue' had been produced by ONETWO's backing band THE MANHATTAN CLIQUE and featured two duets with Claudia Brücken. 'The Violet Flame' album saw ERASURE express an infectious zest for the future with songs beginning as pre-recorded dance grooves from Vince Clarke. But the best number from the sessions was 'Be The One' remixed by Paul Humphreys who added some of the beautiful Synthwerk magic that characterised 'English Electric'.
Available on the compilation album 'The Electricity Club' (V/A) via Amour Records
---
VILE ELECTRODES The Vanished Past (2016)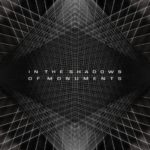 The avant pop approach of VILE ELECTRODES is reminiscent of early OMD, with 'Deep Red' capturing Andy McCluskey's interest enough to invite the duo to support the German leg of the 'English Electric' tour. With its potent drama, 'The Vanished Past'
came complete with a mighty drum climax like 'Navigation'. Bleak and wonderful, "not everything is as it seems" as a forlorn stranger joins in after five minutes. As the adventure unfolds like a lost OMD epic, that stranger reveals himself to be Mr McCluskey!
Available on the VILE ELECTRODES album 'In the Shadows of Monuments'
via https://vileelectrodes.bandcamp.com/album/in-the-shadows-of-monuments
http://www.vileelectrodes.com/
---
OMD Don't Go (2019)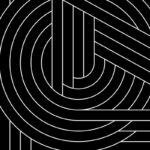 OMD began their recorded career with a KRAFTWERK homage and four decades on, have come full circle. A great grandchild of Klingklang and cousin of 'Metroland' from 'English Electric' but refined for BBC Radio 2 airplay, 'Don't Go' captures the essence of OMD's enduring electronic appeal. With crystalline synth melodies from Humphreys and a spirited vocal delivery from McCluskey attached to a hypnotic Synthanorma backdrop, OMD continue to produce quality avant pop tunes.
Available on the OMD album 'Souvenir: The Singles Collection 1979 – 2019'
via Universal Music
https://open.spotify.com/artist/7wJ9NwdRWtN92NunmXuwBk
---
The 'Souvenir'
5CD + 2DVD deluxe boxed set is released on 4th October 2019 by Universal Music
OMD Souvenir 40th Anniversary 2019 – 2020 European + UK Tour, dates include:
Lisbon Aula Magna (15th October), Porto Casa da Musica (16th October), Madrid Riviera (19th October), Barcelona Apolo (21st October), Belfast Ulster Hall (23rd October), Dublin Olympia (24th October), Nottingham Royal Concert Hall (26th October), York Barbican (27th October), Hull Arena (28th October), Gateshead Sage (30th October), Glasgow Royal Concert Hall (31st October), Manchester Apollo (1st November), Sheffield City Hall (3rd November), Liverpool Empire (4th November), Birmingham Symphony Hall (5th November), Leicester De Montford Hall (7th November), Bath Pavilion (8th November), Oxford New Theatre (9th November), Guildford G Live (11th November), Portsmouth Guildhall (12th November), Watford Colosseum (13th November), Cambridge Corn Exchange (15th November), Ipswich Regent (16th November), Bexhill De La Warr Pavilion (17th November), Bournemouth Pavilion (19th November), London Hammersmith Apollo (20th November), Rostock Stadthalle (25th November), Dresden Kulturpalast (26th November), Leipzig Haus Auensee (28th November), Berlin Tempodrom (29th November), Hamburg Grosse Freiheit 36 (30th November), Berlin Tempodrom (2nd December), Stuttgart Leiderhalle (3rd December), Düsseldorf Mitsubishi Electric-Halle (5th December), Frankfurt Jahrhunderthalle (6th December), Krakow Studio (3rd February), Warsaw Progresja (4th February), Oslo Rockefeller Musichall (7th February), Stockholm Berns (9th February), Malmo KB (10th February), Copenhagen Vega (12th February), Brussels Ancienne Belgique (14th February), Utrecht Tivoli (15th February), Paris La Cigale (16th February)
---
Text by Chi Ming Lai
29th August 2019, updated 19th April 2021