Dream Of A Disco
In these days of modern remixing, recordings are often reworked to oblivion with the end result being a pointless club track that bears little relation to the original.
In these types of reinterpretations, vocal samples might occasionally appear but everything else is as good as rendered unrecognisable. One of the worst early examples of this indulgence was the Transcendental Constant Viper Mix of OMD's 'Stand Above Me' by Phil Kelsey from 1993… that case was made even worse because what had actually been reworked was another track altogether, namely 'Dream Of Me'! Who these versions are aimed at is often a mystery although an excellent article on How The Major Labels Sold 'Electronica' To America sheds light on how this madness may have started.
And now today with reciprocal remix arrangements being used as part of a dual marketing tool, sometimes quite incongruous pairings are procured with the final outcome getting a mixed reception and often alienating both sets of fanbases.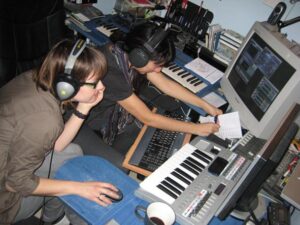 However, some artists take a more sympathetic approach to the remix opportunity and offer beat enhancements, extra melodic parts and instrumental breakdowns to compliment a track in a far more classic tradition.
RICHARD X, MARK REEDER, PET SHOP BOYS, THE MANHATTAN CLIQUE and FREEMASONS have proved to be fine purveyors of this more accessible song based interplay. But one duo who outstrip them all with their digi-electro style are Athens based synthgirls MARSHEAUX.
Together with their producers FOTONOVELA, Marianthi Melitsi and Sophie Sarigiannidou combine their best synthpop sensibilities with both feet on the dancefloor to deliver some of the best received pop styled remixes of the last ten years with many established artists among their portfolio.
These include official commissions as well as bootlegs for their own club DJ sets. The gift Sophie and Marianthi have when remixing is they always manage to enhance a song with their stamp while retaining the core essence of the original – simple in theory but in reality, not an easy thing to do!
So with a new album from Sophie and Marianthi still a while away, here then are MARSHEAUX's best eighteen remixes to check out, in alphabetical order by artist. ELECTRICITYCLUB.CO.UK believes this impressive collection would make a rather good compilation album. Perhaps it could be called 'Dream Of A Disco'?
---
CLIENT Its Not Over (2008)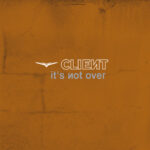 MARSHEAUX took their visual inspiration from CLIENT so when they toured Germany together in 2008, it was a most perfect pairing. On 'It's Not Over', some Hellenic shine is added to CLIENT's Cold War chic for a slice of electro perfection. Sarah Blackwood's vocal is given space to breathe while the sharpened glitterball backing retains the fuzzy edge of the original but with some additional Eurocentric riffage.
Available on the CD EP 'It's Not Over' via Out Of Line Records Germany. Listen on YouTube http://youtu.be/P1A9d6kU7JE
---
DAYBEHAVIOR It''s A Game (2011)
This synth trio hail from Stockholm but with singer Paulinda's Italian heritage, a Mediterranean flavour colours their cooler Nordic spirit. So with that in mind, come the bouncy remix of an already brilliant track, this version of 'It's A Game' could easily be mistaken for one of Sophie and Marianthi's own recordings.
Available on the download single 'It's A Game' via Graplur Records Sweden
---
DEPECHE MODE A Pain That I'm Used To (2007)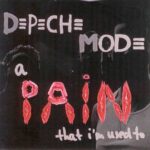 Already a magnificent brooding epic in its original form, this mighty opener to the 'Playing The Angel' album was brilliantly transformed by MARSHEAUX, adding their own sparkling top end dynamic. Although never officially released, this was voted top remix in a poll of DEPECHE MODE fans.
---
ELECTROBELLE Mirrorball (2008)
The original first appeared in 2008 on an EMI Greece related compilation as part of the lead up to a full single release by Undo Records. However, this did not materialise and it wasn't until Autumn 2010 that it was issued in its own right as an independent EP. The original was good but MARSHEAUX's remix was even better. The girls toughened 'Mirrorball' up to an EU friendly dancefloor splendour with additional air-synth riffage and interluding attacks that added some extra energy to proceedings.
Available on the CD EP 'Mirrorball' via Eden Records
https://www.facebook.com/electrobelle
---
MYLÈNE FARMER N'aie Plus D'amertume (2011)
Gallic songstress MYLÈNE FARMER is her country's equivalent of MADONNA if slightly less controversial and diva-ish. Her sound does seem to benefit from disco enhancements, having already scored a No1 in her own country with the MOBY / MANHATTAN CLIQUE collaboration 'Crier La Vie'. Almost translating as "do more bitterness", this ballad is given a dreamy uptempo facelift by MARSHEAUX which is pop perfection.
---
THE HUMAN LEAGUE Sky (2011)
Like a post mid-life update of 1984's 'Louise' for the new millennium, Philip Oakey says 'Sky' is about "meeting dead girls in bars". Suitably sombre and monotone synthpop for 'The Vampire Diaries' generation, 'Sky' is proof that Da League can still come up with great tunes. MARSHEAUX's busy pulsing adds more fortified Italo elements without disrupting the original's wonderful melancholy and livens the tempo.
---
HURTS Better Than Love (2010)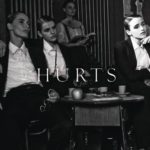 Theo Hutchcraft and Adam Adamson's HI-NRG ditty underwent many manifestations having been originally part of their previous band DAGGERS' live set. The fastest paced song in the HURTS catalogue, MARSHEAUX's version hypnotised with its frenetic dancefloor friendliness and sequencing. Again retaining all the best euphoric elements of the song, this remix simply sparkles with optimism.
---
IN-VOX featuring ANDY BELL Will I Ever? (2004)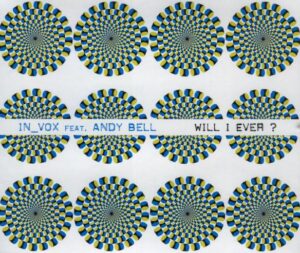 Ever wondered how ERASURE would have sounded doing 'Go West'? Here it is in this highly uplifting collaboration with Greek duo IN-VOX. The original was fairly guitar driven but MARSHEAUX's remix, which incidentally was their first, added a distinct electronic sheen to make it a pop masterpiece. Much better than the any of the cover versions which Andy and Vince were attempting at this point although things were put right with ERASURE's best album in years 'Nightbird' released a year later.
Available on the CD single 'Will I Ever?' via Sony Music Greece and Columbia Records Austria.  Listen on YouTube http://youtu.be/YvkwXKlvZwk
---
KID MOXIE Medium Pleasure (2009)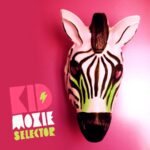 KID MOXIE's stunning lead singer Elena Charbila gives a cynical snarl as she waxes lyrical about how society accepts the culturally mundane and mediocre. With a tedious evening at Manchester MEN Arena led by Coldplay, Snow Patrol and Elbow for Children In Need warmly received by the masses, this just rings so true. Thankfully, MARSHEAUX's interpretation of 'Medium Pleasure' is anything but mundane and mediocre, with rhythmical life enhancement through exposure to cool female fronted electro guaranteed.
Available on the Greek CD edition of 'Selector' via Undo Records. Listen on YouTube http://www.youtube.com/watch?v=aRRrL0pWyrk
---
MESH Crash (2006)
Adding some light into the dark industrialists's repertoire, this bleepy reworking emphasises MESH's sometimes hidden knack for rousing and catchy electronic tunes. With some of the rockier tendencies stripped away, it becomes club friendly gothic pop that retains the all the dynamic tension and synth soloing of its parent recording. It's almost like DEPECHE MODE go disco, complete with a lift from 'It's No Good'!
Available on the Greek CD edition of 'We Collide' via Undo Records.
---
MIRRORS Into The Heart (2011)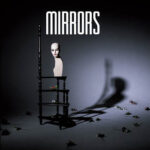 Christened the 'Greek Girls Are Not Easy' mix, Sophie and Marianthi turned MIRRORS' most accessible track into a sensational neo-robotic danceathon. The as-yet-unreleased extended version added even more sharp synth counterpoints to the majestic singalong with the whole package proving that classic Synth Britannia influences are nothing to be ashamed of.
Available on the Greek CD edition of 'Lights & Offerings' via Undo Records. Listen on YouTube https://youtu.be/77f812hkDBg
---
MOBY Lift Me Up (2005)
The original version was used as the theme for the UK's Formula 1 coverage for a few years in the noughties and while it doesn't have the instant resonance that FLEETWOOD MAC's 'The Chain' has in its association with motorsport, it is certainly an energetically rousing anthem. At a less frantic pace, MARSHEAUX's remix with its firm octave shift drive is a regular staple in their DJ sets and always well received by clubbers.
---
OMD She's Leaving (2008)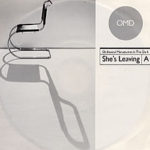 Technically, this is not a remix as it started life as a cover version of the 'Architecture And Morality' classic. However, a new vocal by Andy McCluskey was added and this delightfully rounded with the angelic melancholy of MARSHEAUX's own sweet timbres. Given a modern discofied softsynth facelift, this pretty duet is a fine example of how yesterday's tomorrow can successfully meet the present and the future. MARSHEAUX had a go at remixing OMD's comeback single 'If You Want It', but even their dainty craft work couldn't turn that particular donkey into a racehorse!
Unreleased at time of writing, listen on YouTube http://youtu.be/ly6JDo8o1I0
---
KATY PERRY Hot 'N' Cold (2009)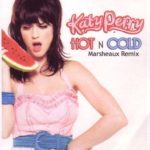 KATY PERRY kissed a girl and liked it, but behind all the shock tactics was some quality songs written by Cathy Dennis and in the case of 'Hot 'N' Cold', Swedish megapop producer Max Martin. Taking its cue from the PET SHOP BOYS remix of THE KILLERS' 'Read My Mind', this superb reworking by MARSHEAUX can only be described as truly banging! When presented to KATY PERRY's management, they were none too pleased but the lady herself loved it and sanctioned its release. It has since become the biggest selling single recording that MARSHEAUX have been involved in.
Available exclusively as an iTunes download single via EMI Records Greece
---
SAKIS ROUVAS Shake It (2004)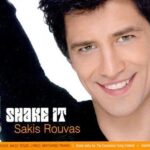 MARSHEAUX went to the Eurovision Song Contest with their electro assisted radio mix of this saucy uptempo number. SAKIS ROUVAS, who could be considered Greece's own RICKY MARTIN, came third in proceedings and went to No1 in his home country. While 'Shake It' is not exactly a work of genius, it is good fun and did considerably better than the UK's entry which came sixteenth. With the momentum from the success of 'Shake It', Greece actually won with ELENA PAPARIZOU in 2005, while Sakis himself represented Greece again in 2009.
Available on the CD Single 'Shake It' via EMI Records
---
SALLY SHAPIRO Jackie Jackie (2010)
SALLY SHAPIRO is the Queen of Scandinavian electropop and has won many admirers. With her wispy vocal and discotheque tendencies, she shares a musical affinity with MARSHEAUX. Interestingly though, the original of this was more of a pretty crystalline ballad. So MARSHEAUX added a 2010 percussive backbone to give it disco potential and thereby construct an uplifting anthem in time for the new decade.
---
TAREQ Mosquito (2011)
Greco Jordanian Tareq Souleiman was previously the lead singer of TECH SOIR and his vocal timbres make him electro's answer to INXS' Michael Hutchence as his cover of 'Need You Tonight' indeed shows. 'Mosquito' with its relaxed but pacey drum 'n' pop was the superb highlight from his first solo album 'Cocoon'. Here though, MARSHEAUX take the pace down to a slower off-beat groove for an even greater chilled mood with Marianthi's soft vocals, symphonic strings and KRAFTWERK's Vako Orchestron choirs from 'Radio-Activity' added to the mix.
http://www.facebook.com/Tareqdisco
---
TIGER BABY Girlfriend (2006)
Dream laden electro from Copenhagen, TIGER BABY are another act who could be mistaken for MARSHEAUX with that synthpop vibe combined with sweetly gorgeous vocals from Pernille Pang. Stylistically, this has all the impressive hallmarks of the MARSHEAUX sound combined with the unmistakeable melodic sensibility that Scandinavian pop acts seem to naturally possess.
Available on the CD single 'Girlfriend' via Gunhero Records Denmark
---
With thanks to MARSHEAUX, all at Undo Records and EMI Greece
A selection of MARSHEAUX's remixes can be heard at:
https://soundcloud.com/marsheauxremixes/
---
Text by Chi Ming Lai
3rd December 2011, updated 29th October 2013