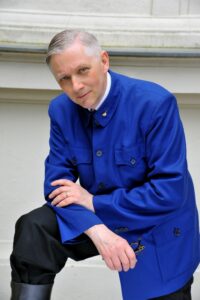 Mark Reeder has carved out an impressive reputation for his catalogue of fine remixes.
When Mark Reeder spoke to ELECTRICITYCLUB.CO.UK in 2011 about his remixing style, he said: "I'm old school. I like to still be able to hear the song, but give it my own signature and atmosphere, while at the same time use as many of the original elements as possible".
He had moved to West-Berlin from Manchester in 1978, having become fascinated by the artistic diversity of the city and was Factory Records representative in Germany between 1978 to 1982. He is credited with introducing Bernard Sumner to the world of electronically propelled dance music, thus being instrumental in the development of NEW ORDER's influential hybrid sound.
After the fall of the Berlin Wall, Reeder had great success with his electronic dance music record label Masterminded For Success (MFS). For the last few years, Reeder has been heavily involved in a documentary film about his adopted home city: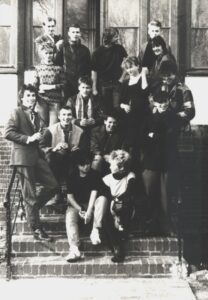 "'B-Movie (Lust & Sound in West-Berlin)' is about the forgotten city of West-Berlin during the 80s. When the Berlin Wall fell in November 1989, not only did communist East Germany cease to exist, but the walled-in island of West-Berlin did too. Most people have forgotten, or have no idea how the city was back then. In 'B-Movie', I guide the viewer through this decade, but as the film is also about my life in this city too, I show you some of the things I saw and experienced during the 1980s, while participating in what has now become, the legendary subkultur of West Berlin."
In a break from his hectic worldwide schedule promoting 'B-Movie (Lust & Sound in West-Berlin)'
, Mark Reeder kindly gave an insightful commentary into the tracks that shaped his own musical career.
---
DIE UNBEKANNTEN Radio War (1981)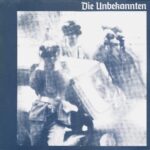 Reeder formed DIE UNBEKANNTEN with Alistair Gray when he settled in West-Berlin.
We were actually given the name DIE UNBEKANNTEN by a journalist, who saw our feeble first gig at the SO36. That gig was supposed to have been just a one-off, but he was surprisingly impressed and thought we were very avant-garde and apparently enjoyed our miserable performance.
In his magazine review of the event, he just called us two unknown Englishmen and from then on, people just called us DIE UNBEKANNTEN ("The Unknown"). A few weeks later, we played at the Genial Dilletanten Festival and were inadvertently presented as 'Necropolis', which was actually the title of our intro track. A while later, after Elisabeth Recker of Monogam Records witnessed what was probably our most chaotic performance – we were on acid – she believed we would fit perfectly with the abstract style of the rest of the artists on her record label.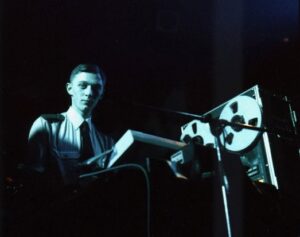 Our Swiss friend Thomas Wydler became our drummer and we recorded a three track EP featuring 'Radio War', 'Poseidon' and 'Casualties'.
The record not only sounded nothing like any of Monogam's previous releases, but it also caused a lot of controversy because of my design for its front cover image (a photo depicting three East German border guards) and the striking Germanic style of type face which I had chosen.
Our second, and final DIE UNBEKANNTEN record, was much more electronic. By this time, Thomas had left us and joined DIE HAUT and we had gone back to using a drum machine and had also acquired some more electronic instruments. Our friend, Adrian Wright from THE HUMAN LEAGUE gave us a brand new drum computer to test for him.
He had actually been asked to try out a very early prototype Roland TR606, but couldn't be bothered and so he gave it to us to trial for him, so along with the Transcendent 2000 (the very same one which Bernard Sumner had played in JOY DIVISION with) and a Moog that Klaus Schulze had also given us, we immediately went into the studio and recorded 'Don't Tell Me Stories' for our 'Dangerous Moonlight' EP. This became the first record to feature a Roland TR606.
Available on the album 'B-Music: Der Soundtrack zum Film B-Movie'
(V/A) via DEF Media
https://www.facebook.com/lustandsoundinwestberlin/
---
MALARIA! Geld (1982)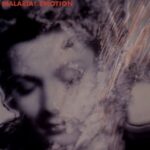 One of the bands who grabbed Reeder's attention in West-Berlin were the uncompromising all-female combo MALARIA!
I already knew Bettina Koester and Gudrun Gut from their first band MANIA-D. Musically, their approach was so different from anything I had ever heard before, as the conventional rules of male dominated rock and roll didn't apply to the way these girls made music at all and that was what made them so exciting.
They were no virtuosos, but that didn't matter one bit, because it was exactly that ingredient which made their music so interesting. After Beate Bartel left MANIA-D to form LIAISONS DANGEREUSES, Gudrun and Bettina formed MALARIA! a five piece all-girl band and quite an international one too, being a mixture of German, American and Dutch.
Their striking, on-stage image, all dressed in black with bright red lips, is considered a Goth image nowadays; but back in the 80s, MALARIA! did it first, and after their debut appearance in London with THE BIRTHDAY PARTY, this image was obviously hi-jacked from them for the Robert Palmer video 'Addicted To Love', even to the point of making the emphasis that the girls in his video also couldn't play their instruments.
At some point very early on, I became their manager. At that time, I was the only man allowed into their sphere, and because I knew what the band wanted to sound like live, I also became their sound engineer too and naturally, as I also had my own band, DIE UNBEKANNTEN, we became their support band.
The girls trusted me, they knew I understood their ideology and I liked their music and most importantly, I didn't interfere.
Available on the album 'B-Music: Der Soundtrack zum Film B-Movie'
(V/A) via DEF Media
http://www.m-enterprise.de/malaria.html
---
SHARK VEGAS Love Habit (1986)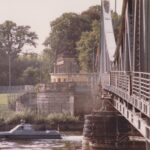 Reeder's own musical journey has to an extent, mirrored that of Bernard Sumner's. DIE UNBEKANNTEN morphed into SHARK VEGAS to become a more electronic and disco friendly proposition.
After performing for nearly four years as DIE UNBEKANNTEN, we were asked by NEW ORDER if we would like to accompany them on their European tour after the success of 'Blue Monday'.
We decided this would be a good moment to change our name and musical style, especially after adding two new members to our band. Besides, after our first disastrous London performance in the Barracuda Club, I thought DIE UNBEKANNTEN was much too difficult to pronounce outside of Germany, as people thought we were called DIE UNBEKANNTEN as in "Death Unbekannten" and so we urgently needed a new name and image.
Me and my partner-in-crime, Alistair Gray just threw a few ideas together one night and SHARK VEGAS became our name. I wanted something obscure sounding that didn't actually mean anything apart from it being our band name.

Al and I were huge fans of pulsating electronic dance music – most probably since 'I Feel Love' – and the small Berlin underground gay-disco scene, which ran parallel to the abstract avant-garde scene, was the place to go and always a great way to spend a late Friday and Saturday night, before finally crashing and burning in the Risiko club.
Besides, musically, DIE UNBEKANNTEN had already been moving away from being depressive and miserable and had become much more electronic high energy disco too, so this tour proposal presented itself as a welcome opportunity to literally, regroup.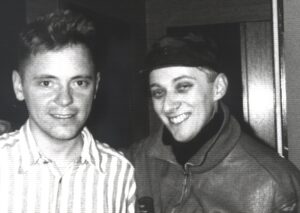 During a short break in the NEW ORDER tour, we went into Conny Plank's studio with Bernard Sumner and recorded our first single 'You Hurt Me', but the session was a bit of a disaster, as the studio engineer had a slipped disc and was in terrible pain. He had to lie on a camp bed in front of the mixing desk and shout instructions up to us, while Conny Plank spent all his time playing table tennis in the yard outside. That single became FAC111.
'Love Habit' was one of the tracks we initially recorded during the session for the FacUS 'Young, Popular & Sexy' compilation. We were asked to perform 'Love Habit' for a video, for a special Berlin edition of 'Music Box', Britain's first cable TV music show and using my US Army AFN contacts, I managed to get permission to make our video on the divided Glienickebrücke (the so-called 'Bridge of Spies'). In the video, we appear as beaten up and tortured spies in raincoats, as if we had just been let out of an East German prison.
Unfortunately, the US army forgot to inform the Soviet Army that we were making a video on the bridge and so, on the East side there was a right flap on. They sent out East German patrol boats to find out what we were doing on the bridge. I guess they thought we were trying to provoke World War III. 'Love Habit' was intended to be an album track, but it became one of the last songs we recorded as SHARK VEGAS and it was never released, at least not until we included it on the recent 'B-Movie' soundtrack.
Available on the album 'B-Music: Der Soundtrack zum Film B-Movie'
(V/A) via DEF Media
https://www.facebook.com/markreedermusic/
---
DIE VISION Love By Wire (1990)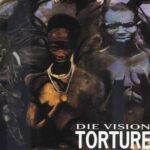 Released on East German state label AMIGA, DIE VISION's 'Torture' was the last album to be recorded in communist East Berlin in 1989 and featured Reeder as producer.
I was invited by the band to be the producer for their debut album. At first it seemed incredible that they had actually managed to get the AMIGA to agree, as no-one from the West had ever been allowed in their state-run recording studio, let alone produce an album there.
It transpired that because the band were allowed officially to sing in English(ese), they agreed to let them have an English-speaking producer too. In reality, I later discovered, the STASI wanted to know what kind of subversive activity I was involved in, especially after helping to arrange two illegal and meanwhile legendary secret gigs with West German punk band DIE TOTEN HOSEN in East Berlin. So I guess this was their brilliant plan to keep a close watch on me.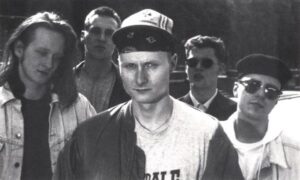 DIE VISION's singer Uwe, was studying English at the Humbolt University – to be able to do that, you had to speak fluent Russian too – and he was so very insistent that I come over and produce their album. So I did. What an opportunity. Now, forming a band in communist East Germany was very, very difficult. It was nothing like forming a band in the West.
You couldn't just go into a shop and buy a guitar, bass and drums and bash away. Everything was controlled by the Communist state, especially music. Before you could play to the public, your ability was first considered, then your song lyrics scrutinised to see if there were any subversive hidden anti-state messages and even getting electric instruments was difficult, you needed permits to first buy and then one to play, an electric guitar in public.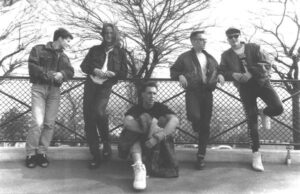 Then as a band, you performed before a group of people, who would assess your proficiency. This determined if, when, or where you might be able to play, eg youth clubs and how much you would get paid. DIE VISION had quite a sudden rise in popularity in the East and rather than ban them, the Authorities decided to sign them, that way everything would be under control. That is, until I came along…
As we were making this album, the GDR was literally falling apart. It was very difficult making this album with a feeling of imminent doom hanging over the studio and with constant power fluctuations, people fleeing to the West and general grumbling unrest. I called the album 'Torture' because it was exactly that to make!
Available on the DIE VISION album 'Torture'
via AMIGA / Zong & Vulture Records
https://www.discogs.com/artist/114367-Die-Vision
---
PAUL VAN DYK Words – Original Version radio edit by Paul van Dyk, Wolfgang Ragwitz + Mark Reeder (1996)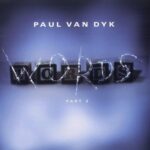 In 1990, Reeder established MFS and discovered Trance DJ Paul van Dyk…
One of my first artists on MFS, COSMIC BABY made some great records, but DJs kept complaining that they couldn't play them because he always had DJ-unfriendly intros. I suggested he find a DJ who could help him to construct DJ friendly intros to his tracks.
One night, Cosmic was performing live in the Turbine club. One of the warm up DJs was a young lad called Paul van Dyk. The two hit it off almost immediately and I suggested that Paul come to the office the following Monday to discuss working with Cosmic. Paul told me he was from Hamburg, but it later turned out he was originally from Eisenhuettenstadt in deepest East Germany, but had moved to East Berlin before applying to leave East Germany for Hamburg shortly before the wall came down.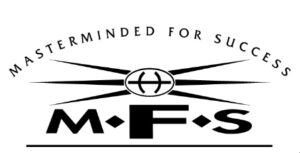 I was actually very happy to hear he was from East Germany, because that was my initial intention with MFS to create a platform for young Eastie kids; he was my first.
One night, he came to me while I was working in my bar and begged me to help him to become a professional DJ.
He was working as an apprentice carpenter at that time and absolutely hated it. I told him, if he would promise me that he would work hard to be the best DJ in the world, then I would help him to achieve his goal. I told him there were no prizes for second best.
I put him in the studio with Cosmic and they recorded two amazing singles together as THE VISIONS OF SHIVA. Then I let him remix HUMATES's track 'Love Stimulation' and that remix attracted a lot of attention. I knew from the start that he could do it simply because he was ambitious enough. He didn't know it at that time of course, because his talent had to be coaxed out of him. By giving him a platform and motivation and the help of Johnny Klimek's studio, he was able to discover his own music making talent.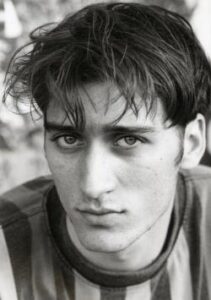 Of course, I believed absolutely in Paul and invested everything, love, creativity, all my time and effort and all I had in propelling him onto an international stage.
I guided and advised him, compiled and mastered his records, designed his covers and basically created the legend of Paul Van Dyk. I used my contacts and credibility to get him high profile remixes, such as 'Spooky' by NEW ORDER and even answered his interviews, anything which would enhance his credibility, profile and status.
Sadly, once he had reached the brink of DJ superstardom, he decided he no longer needed me and ditched me without a word of thanks.
Available on the PAUL VAN DYK single 'Words – Part 2'
via MFS
---
SAM TAYLOR-WOOD & PET SHOP BOYS I'm In Love With A German Filmstar – Stuck In The 80s remix (2008)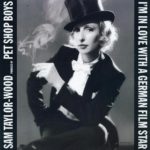 The 'Fifty Shades Of Grey' film director recorded a number of covers with her favourite pop duo like 'J T'aime… Moi Non Plus', 'Love To Love You Baby' and this new wave classic…
Neil and Chris asked me to do this remix after hearing the mix I had made of 'Miracle Cure'
featuring Bernard Sumner for BLANK & JONES. It was quite thrilling being asked to do this song, as I've always loved the original.
The PET SHOP BOYS / SAM TAYLOR-WOOD version was more minimalistic and techno sounding though, so I thought I would make mine more retro-modern-disco sounding.
I thought, as its going to be released on Kompakt, they are probably going to have banging techno remixes done anyway. I know they were completely surprized at the label to hear it, because they really expected me to make some sort of cheesy trance mix. It is such an iconic and mystical song though, and I was worried I would be able to do it justice as a dance track. I made three different versions, a long mix and two shorter mixes and all in 5.1 surround sound, which I put on 'Five Point One'.
I was very pleased when Sam said she thought it was "wicked" and totally relieved that the Boys also liked it too. But when THE PASSIONS contacted me themselves, to tell me that they really loved it, well, that was like a stone being lifted from my heart.
Available on the MARK REEDER remix album 'Five Point One'
 via Kennan Limited
---
BLANK & JONES, MARK REEDER Manifesto – Save Yourself Mix (2009)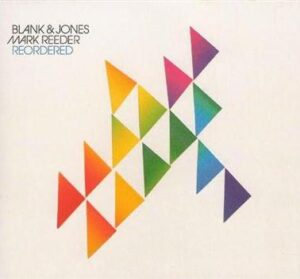 Reeder collaborated with popular German dance duo BLANK & JONES on a restyling project entitled 'ReOrdered' which featured Bernard Sumner, Robert Smith and Claudia Brücken. But one of the album's highlights was 'Manifesto' featuring Vanessa Daou.
'Manifesto' was actually the third track of Vanessa's that I reworked for 'ReOrdered'. The first was 'Consequences'.
I really liked her voice and her lyrics though and I asked BLANK & JONES if I could rework another track, that was 'Heart Of Wax'. After that, the idea for 'ReOrdered' was born and I would go on to rework all BLANK & JONES' vocal-dance tracks into songs, it was a bit like back engineering a remix. The first two tracks were quite soft, so I wanted 'Manifesto' to be a little tougher and sound more like a nu-beat track with trippy elements.
Available on the BLANK & JONES, MARK REEDER album 'ReOrdered'
via Soundcolours
---
BAD LIEUTENANT Sink Or Swim – Rettungstring Radio remix (2010)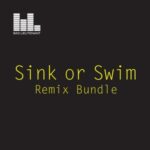 Prior to the recent return of NEW ORDER sans Hooky, Bernard Sumner had an interim, guitar led project BAD LIEUTENANT. However, many followers of NEW ORDER missed the sound Sumner had become synonymous for.
After Hooky decided to leave NEW ORDER, I think Bernard needed some distance and formed BAD LIEUTENANT, together with Jake Evans and the remaining members of NEW ORDER.
Jake is such a talented person and a brilliant guitarist – he's definitely one to watch in the future. I really liked the parent album 'Never Cry Another Tear', it's a wonderful summer album and I think it is very underrated.
I was given the opportunity to do some remixes for them and decided to rework their guitar tracks into electronic dance versions. 'Sink Or Swim' was the first and I think I made about six different versions of this track, Bernard took the piss out of me for the amount of mixes we made. The song had been performed live and so the tempo varied within the song from the start to finish, which made it a bloody nightmare to mix into a 4/4 dance track.
To make it sound organic, we had to take all the instruments and slice them up and then carefully put them back together again by hand. It was a mammoth task and at the time, I thought "I never want to have to do that again".
After 'Sink Or Swim', we mixed 'Twist Of Fate', which I also made about four or so mixes. The same time consuming slice and move ritual applied as with 'Sink Or Swim'. As the remixes were only released digitally, I decided to include some of them on my 'Five Point One' album, and later, 'Collaborator'.
Available on the MARK REEDER remix album 'Collaborator'
 via Factory Benelux
https://www.facebook.com/badlieutenantmusic/
---
JOHN FOXX Underpass – Sinister Subway remix (2010)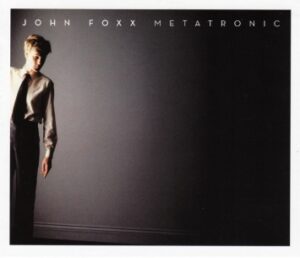 Reeder's reworking of John Foxx's calling card was mighty and he relished the challenge.
John Foxx was putting together the 'Metatronic' compilation album and I was in contact with his manager about something different entirely. During our conversation, he told me about the compilation and I said jokingly that I could do a remix perhaps, as a bonus track.
Well, after they had listened to a few of my remixes, he called and asked me if I would like to remix 'Underpass'. My studio partner Micha Adam and I couldn't believe it. It was a dream come true. No-one had ever been allowed to remix this legendary song before and so it was such an honour. Then the reality set in. If I balls this up, the fans will lynch me.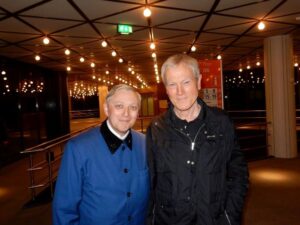 Being a huge fan of the song myself, I decided I could only do it as I would want it to sound myself. Yet I didn't want to drive too far away from the original though either and wanted to keep as many elements in there as possible.
I was sent the parts, eight tracks in all… but that iconic massive synth riff was missing. All I had been given was the riff, played by a small tinny sounding synth. Well, that was it. I realised, the huge reverb sound was added live, during the mix-down and so we had to reconstruct it.
I recalled what kind of instrumentation and effects they might have used back then and dug out my old Space Echo. Once we had reconstructed the original version, we made a 5.1 mix of it (it is a hidden Easter Egg on 'Five Point One'). Then, I remixed it. I made three versions, a short radio mix in stereo and 5.1 plus a longer Sinister Subway mix for the 'Metatronic' compilation album.
Available on the JOHN FOXX album 'Metatronic'
 via Metamatic Records
---
ANNE CLARK If – Seemingly forever remix (2011)
Cult goth icon ANNE CLARK is an English poet, who sets her poems to music and is probably more well-known outside of the UK.
Anne is truly a great artist. I first met her when she played in Berlin after recording 'Sleeper In Metropolis' with David Harrow, who lived in Berlin at that time. This timeless track is one of my all-time favourite 80s songs and it became almost like an anthem to the divided city, especially so to the kids in the East.
She was (and still is) absolutely adored in the East, mainly because her dark and descriptive poetry set to music, clearly struck a chord with them and it was something they all could identify with. Side two of her first album was recorded with Vini Reilly of THE DURUTTI COLUMN. She kept with the electronic side and made her second album with JOHN FOXX. Over the years, she has cultivated her poetry with a wide variety of musical sounds from Synthetic to Rock to Classical.
After a chance meeting a few years ago, when she performed in the Russian embassy in Berlin, I reworked the track 'The Hardest Heart' she had made for BLANK & JONES for our 'ReOrdered' album and then I remixed two of her tracks 'Full Moon' and 'If' in 5.1 surround sound for my 'Five Point One' album,
Available on the MARK REEDER remix album 'Five Point One'
via Kennan Limited
---
DEPECHE MODE Sweetest Perfection – Sweetest Conception remix (2011)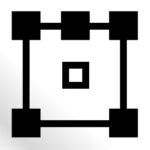 Reeder was given the opportunity to rework a track from the iconic 'Violator' album by Daniel Miller.
Like 'Underpass', this was almost reverential territory. Depeche were putting together the 'Remixes 2 81-11' compilation and Daniel asked me if I would like to do a remix for it. By the time I had received the list of possible tracks to remix, all the most popular songs had been taken and so I was left with songs no-one dared to touch.
'Sweetest Perfection' was always one of my favourite tracks though and I thought it would be a real challenge to remix. Not only in terms of actually attempting to remix it, but with the thought that as a fan, how would I want it to sound and if I f*cked up, I would probably have to leave the planet.
We already had a really short deadline to finish the remix on and only three days into the mix, I got a call from my mother telling me that my dad had been rushed to hospital with a broken hip after being pushed over. The situation looked very serious, he was a very old man and the doctors didn't give him much chance of survival. I had to down tools and fly over and consequently, I missed the deadline for submitting my remix for the DM album.
Fortunately, I was in the process of putting 'Five Point One' together and decided to finish the remix anyway and asked Daniel if I could license it for my album. He spoke with the band and they said I could (I was told it was the first time a previously unreleased DM song had ever appeared on another album) and as we were looking for images to accompany the 5.1 mixes, Anton Corbijn kindly gave me one of his old, unseen photos of the band for me to use.
I wanted my remix to retain as many of the original elements as possible, but I added extra strings, more swirling synths and a real bass guitar, as well as my own little riff with a broken piano which I hoped would make it sound a bit more Eastern European.
Available on the MARK REEDER remix album 'Five Point One'
via Kennan Limited
---
ELECTROBELLE Falling – In Your Heart remix (2011)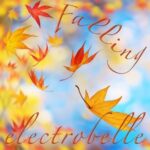 Reeder took a liking to stop / start Midlands duo ELECTROBELLE and delivered an edgier reimagining of 'Falling' before they belatedly got round to releasing it themselves officially in 2012!
I heard 'Mirrorball' by ELECTROBELLE on the 2009 'Electronically Yours' compilation released by Undo Records. I really liked Charlotte's vocal style and so I asked them if they would like to contribute a track to my 'Five Point One' album.
They sent me the parts of a demo track they had made and this became 'Falling'. The idea for the 'Five Point One' album was to include remixes I had made for famous artists, coupled with lesser known ones and mix them all in 5.1 Dolby surround sound.
Available on the MARK REEDER remix album 'Five Point One'
via Kennan Limited
https://www.facebook.com/electrobelle/
---
MARSHEAUX So Close – So Close remix (2011)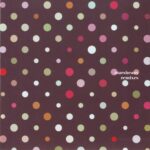 While busy remixing legends in synthesized pop, Reeder also kept an eye on newer acts that were emerging from Europe…
I had been a fan of Undo records, FOTONOVELA and MARSHEAUX for a while and after ELECTRICITYCLUB.CO.UK posted a link to one of their tracks, I asked Chi if he could hook us up, as I thought that 'So Close' would fit in well on my 'Five Point One' album and asked them if I could remix it.
'So Close' had a melancholic element, but I wanted to give the song a more filmic feeling and make it even more melancholic, with sweeping strings and added bass guitar. Filmmaker Paul Morgens heard the track and immediately loved it. He made a great video for it made up of old footage he had found in his aunties archive.
Available on the MARSHEAUX deluxe album 'Inhale' via Undo Records
---
DIE TOTEN HOSEN Disco – Lange Hosen remix (2011)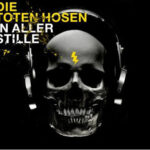 Düsseldorf punk veterans DIE TOTEN HOSEN have maintained a long standing kinship with Mark Reeder.
I have a long, close connection with Die Hosen. I first met Campino in Bochum. MALARIA! were playing a gig there and he was allocated as my driver. He told me about his new band DIE TOTEN HOSEN and about their hideous, but hilarious high-waisted flared trousers, which they bought by the kilo.
A couple of months later, I became their live sound engineer, and together with my rebelliously minded Eastie friends, I managed to help organise a very secret gig with them in an East-Berlin Church. It was disguised as a religious church service, a so-called Blues Mass. Although heavily monitored, the East German clergy was seen as a passive resistance movement against the communist government and although not officially acknowledged, they were tolerated and thus had a certain amount of flexibility within the system. That way we could arrange our secret gig there using this loophole.
DIE UNBEKANNTEN went on tour with DIE TOTEN HOSEN and one of the highlights was performing in the Kogasz club, in the Karl-Marx-University in Budapest. It was supposed to have been a top secret gig in the Young Artists club to a few music lovers, organised by photographer Janos Veto, but so many people eventually wanted to see the gig, that it was moved to the University.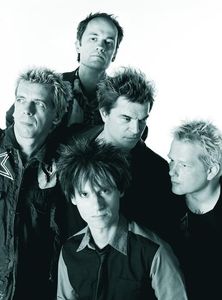 During this tour we had many problems with our car. DIE TOTEN HOSEN were so sceptical our car would even survive the trip, they bet us a crate of beer, that we wouldn't make it to Budapest.
We did, but had such a horror trip trying to get there, as our car kept breaking down. Upon our arrival in the University, Janos told us we couldn't play!
The authorities had decided the gig was illegal and it had officially been pulled, but we thought we have come all this way so f*ck them and we did the gig anyway. After we had performed, someone stole our drum computer. We were paid in beer vouchers (Hungarian Forints) and had so much of it, we invited everyone in the YAC for drinks, as we couldn't take the cash out of the country… I don't remember much about that night after that.
'Disco' was a track off the DIE TOTEN HOSEN album 'In Alle Stille' and I thought it would be fun to make an Italo disco sounding mix of this track. The original is a fast paced, rock song and when we received the parts, we discovered there were about 40 guitar tracks. We had to apply the same procedure as with BAD LIEUTENANT in slicing and moving all the elements so that they would fit into the new tempo and yet still sound organic.
Available on the MARK REEDER remix album 'Five Point One'
via Kennan Limited
---
KOISHII & HUSH featuring JOHN TAYLOR C'est Tout Est Noir – Black Night Remix (2013)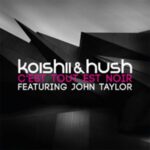 'C'est Tout Est Noir' was the DURAN DURAN bassist's best lead vocal since his solo single 'I Do What I Do' in 1986.
KOISHII & HUSH had made a remix for BAD LIEUTENANT's 'Twist of Fate' and after telling me how much they liked my version, they asked me if I would like to remix their track 'C'est Tout Est Noir' which they had made together with DURAN DURAN bassist John Taylor.
At first, I thought he would be playing bass guitar on the track, but then to my surprise he was the vocalist. He has a great voice and I really liked the track. The original is quite trancey, so I wanted to make it more cinematic and add some guitar and extra bass. John loved it and immediately used my rough demo as his soundtrack to a vlog he'd made flying from Austria to LA.
Available on the MARK REEDER remix album 'Collaborator'
via Factory Benelux
http://www.koishiiandhush.com/
---
QUEEN OF HEARTS United (2013)
A stomping electro disco number produced by Reeder, Elizabeth Morphew's cooing Bush-like howls and breathy euphoria were a total delight to the ears while the mighty cavernous sound provided the heat!
I saw a piece posted on ELECTRICITYCLUB.CO.UK about QUEEN OF HEARTS and I was curious. I really liked Elizabeth's voice from the moment I heard the first couple of tracks.
Chi thought we might make a nice collaboration and so I got in touch with her to compliment her and she asked me to remix 'Neon' which eventually ended up on 'Collaborator'. We then made a cover version together of Chris Isaak's 'Wicked Game'. I then wrote two songs 'Suicide' and 'United' for her debut album 'Cocoon'.
Available on the QUEEN OF HEARTS deluxe album 'Cocoon' via Night Moves
---
WESTBAM featuring BERNARD SUMNER She Wants – Old School remix (2013)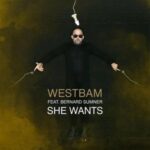 Techno legend WESTBAM made his return with the impressive 'Götterstrasse' which featured Iggy Pop, Hugh Cornwell, Brian Molko and Lil Wayne. Naturally, Reeder reworked an excellent track featuring the vocals of Bernard Sumner.
My relationship with WESTBAM goes back to the early days when he was trying to establish himself as a DJ in Berlin. He played in the Metropol disco and towards the end of the 80s in the UFO club.
His involvement in the evolution of the Berlin Techno scene is reluctantly accepted, but arguably without his engagement, many things probably wouldn't have happened. He was a vital participant in parties and events and was the first Berlin DJ to play in the Soviet Union.
While we were putting ideas for songs for 'B-Movie' together, he gave us a demo of 'You Need The Drugs' featuring Richard Butler of THE PSYCHEDLIC FURS. It was a great track and we all immediately loved it. He said he was making a songs album and would love to make a track with Bernard Sumner on vocals. He sent Bernard the demo and he really liked the track and agreed to do it. As thanks, I was given the opportunity to remix it which was perfect timing, as I was in the process of putting together my 'Collaborator' compilation for Factory Benelux and we could therefore give it a physical release on CD.
Available on the MARK REEDER remix album 'Collaborator'
via Factory Benelux
---
MODERN FAMILY UNIT Mmh Mmh Aahh – Eyy & Aarrgghh remix (2015)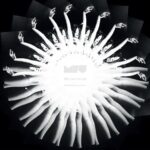 Reeder went back to Manchester to rework the local electro wave duo MFU and added some Berlin Burlesque groove.
Dave Haslam told me about MFU and that they would like a remix. They sent me 'Mmh Mmh Aahh' and I loved it. I don't know why, but it reminded me somehow of early ROXY MUSIC. I wanted to make it a bit dancier, but retain its overall atmosphere and add a little bit of Berlin mystique with the zither.
Available on the single 'Mmh Mmh Aahh' via GaS Records
http://www.modernfamilyunit.co.uk/
---
MARK REEDER Mauerstadt (2015)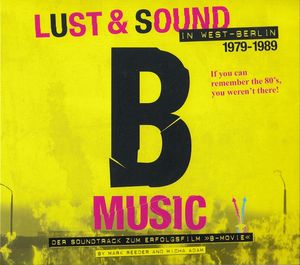 From the soundtrack to Reeder's film 'B-Movie', it enabled him to soundtrack his memories of the divided city with a 21st century outlook. Modern technology helped the process…
During the 'B-Movie' editing process, we wanted to use the DAF track 'Kebab Träume' for the burning of the Berlin Wall birthday sequence, but after long and rather unproductive negotiations, they wouldn't let us have it.
So I decided I would write a track myself, using only a couple of analogue sequencers and synths to accompany this great piece of footage by the incredible Knut Hoffmeister.
Available on the album 'B-Music: Der Soundtrack zum Film B-Movie'
(V/A) via DEF Media
http://www.b-movie-der-film.de/
---
NEW ORDER Singularity – Duality Remix (2016)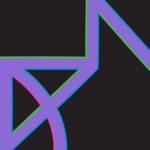 When NEW ORDER made their recorded return with 'Music Complete', Reeder was given the opportunity to rework some tracks and indirectly became part of their new live show.
I was asked if I would like to remix a track from the latest NEW ORDER album so I chose one of my favourite songs 'Academic', as it seemed like it was up for the challenge, being mainly a traditional style guitar track.
But while I was in Bucharest with 'B-Movie' and hanging out with CROWD CONTROL, I got an urgent call asking if I would be able to make a quick remix of 'Singularity'. I raced back home and immediately started work on it.
It's a great track and I really enjoyed remixing it. Which is fitting, Bernard was also so impressed with my 'B-Movie', that he asked me if NEW ORDER could use some footage for their backdrop video in their live shows.
This was so well received, that it then became the promo video clip for the 'Singularity' single. The even faster-cut images and theme of the song work really well together with the music.
When NEW ORDER performed recently in Berlin, I was very pleased to have the honour of introducing the band.
Available on the single 'Singularity'
via Mute Artists
---
ELECTRICITYCLUB.CO.UK gives its grateful thanks to Mark Reeder
The film 'B-Movie (Lust & Sound in West-Berlin)'
 is available now on DVD, Bluray and download
http://www.5point1.org/info.html
https://twitter.com/markreedermfs
---
Text and Interview by Chi Ming Lai
26th March 2016, updated 5th July 2020