Guest vocalist albums are a strange beast; often too varied to give a coherent directional focus but too samey to work as a compilation, reactions to them are mixed.
But among the best in recent years though has been 2009's debut album by KLEERUP featuring Robyn, Lykke Li, Marit Bergman and Titiyo. And now comes the second album from Greek production duo FOTONOVELA. Although their own catalogue has been small, their fingers have been in many pies. Primarily known for their work with MARSHEAUX, they have also remixed PET SHOP BOYS, GROOVE ARMADA and THE HUMAN LEAGUE.
Named after the cult Italo standard, FOTONOVELA's sophomore LP is called 'A Ton Of Love'; it kind of sums up the concept and is appropriately, an anagram of George Geranios and Nick Bitzenis' professional moniker. The album is a far more song based collection than its groove laden predecessor, 'Mistakes Are Good'.
The concept of 'A Ton Of Love' was to produce a supreme electronic record featuring vocalists from all stages of classic synthpop as a homage to the genre. As a sign of their ambition, the first person they approached was OMD's Andy McCluskey and the sessions went well… so well in fact that the resultant number 'Helen Of Troy' ended up on OMD's 'English Electric' opus! Great for FOTONOVELA's standing but back to square one for the album. Next up was a collaboration with new Wall Of Sound signings EKKOES… that went well too with 'Fight The Feeling'> pencilled in as their debut single!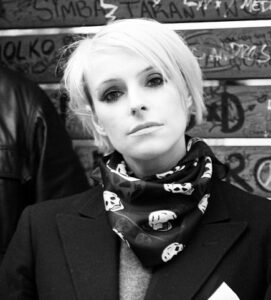 One could be forgiven for thinking with FOTONOVELA's tracks being coveted by their collaborators for their own albums, the tracks remaining on 'A Ton Of Love' might not be of the same standard.
But with a cast that features DUBSTAR, SECTION 25, MIRRORS, CLAPS, KID MOXIE and of course MARSHEAUX, the quality is maintained and in a few cases, exceeded.
Exceeding all expectations is one of the numbers with James New from MIRRORS. Capturing the essence of classic OMD with a spirited, majestic vocal, 'Our Sorrow' is a fine tribute to Humphreys/McCluskey but also highlights how much the wonderful MIRRORS are missed.
One cannot failed to be moved by the middle eight where New emotively exclaims "your love is poison to my veins"! And if that wasn't enough, there's another James New vocal in the fizzy uptempo synthpop of 'Romeo & Juliet' which takes on a slightly lighter shade than the usual pop noir of MIRRORS.
Meanwhile the wonderful Sarah Blackwood warms up for the recorded return of DUBSTAR in 2014 with great pair of wonderfully feisty numbers 'Justice' and 'Beautiful'. Continuing FOTONOVELA's hitchhike through the North West of England, SECTION 25's Bethany Cassidy gives it a pensive 'Clean Slate'.
A FOTONOVELA album would not be complete without the voices of MARSHEAUX at some point; their 'So Strange' was the highlight of 'Mistakes Are Good'. Unsurprisingly given that the two parties are joined at the hip, 'Big Black Hole' doesn't veer too far from the usual MARSHEAUX formula although more prominent pulsing synthetics add a distinct high energy vibe. However, 'Close To Me' delivers some enigmatic pop in a surprisingly higher register than MARSHEAUX have reached before, recalling SANDRA's 'Maria Magdelena'.
Remaining near the Aegean Sea, 'Freeze Frame' voiced by Elena Charbila aka KID MOXIE is dreamily melancholic with an air of fragile vulnerability. It proves again that the Hellenic beauty has finally found her voice with that gorgeously breathy continental style following her guest spots on Nick Bitzenis' NIKONN project.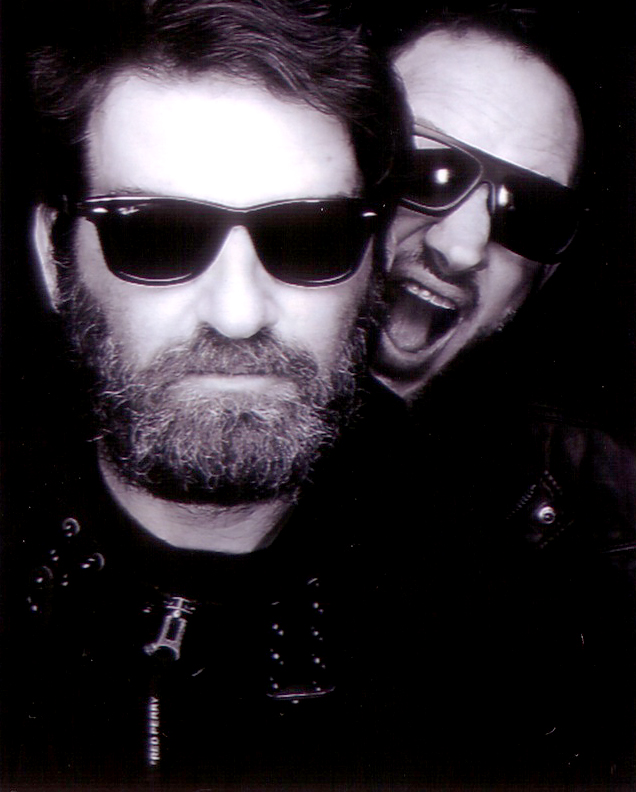 Daryl Smith from cult duo THEY GO BOOM! is brought out of semi-retirement to add his voice to 'Heartful Of Nothing' and the result sounds like THE STONE ROSES fronting ERASURE!
Unfortunately, 'Love Without Fear' with CLAPS vocalist Patrick Donohoe sounds a little too frantic and forced.
Highly rated duo EKKOES finally make their appearance on 'Arrows', but there's something not quite there too… their remixes of KATE BUSH and DRAGONETTE have been superb and on paper, they should be loved. But their Achilles Heel seems to be singer Jon Beck's voice; it's pleasant enough but lacks impact. Or maybe it's the song; 'Fight The Feeling' was much better.
These two are the least essential items on the collection; and it's a shame that for contractual reasons, the lovely enigmatic ballad 'Scarecrow' by Swedish jazz singer Jay Jay Johansson isn't on the album and won't see light of day until Record Store Day 2014 as a separately sanctioned release. But with three of the original songs intended for 'A Ton Of Love' going elsewhere, the final tracklisting was bound to be a little compromised.
Overall, 'A Ton Of Love' is great album but has sort of been a victim of FOTONVELA's own success. The sessions have spawned some the best songs of 2013 and luckily, a number of them are on this album. This is a rather fine showcase for one of best production teams in Europe; 'A Ton Of Love' does what it says rather well.
---
'A Ton Of Love'
is released as a CD by Undo Records on 11th December 2013 and available from http://www.undorecords.bigcartel.com/product/cdun46-fotonovela-a-ton-of-love-cd
http://www.facebook.com/undofotonovela
https://www.facebook.com/undorecords
---
Text by Chi Ming Lai
10th December 2013, updated 29th December 2016