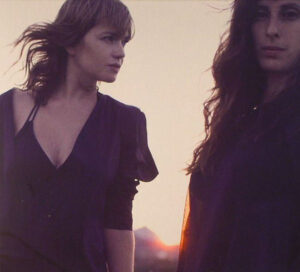 Odysseus was the legendary Greek king who took 10 eventful years to return home after the Trojan War in which he used his infamous Trojan Horse ploy to capture the city of Troy.
Appropriately, MARSHEAUX's brand new compilation 'Odyssey'
traces the journey of the Athens based synth maidens from 2004 to the present day through their albums 'E-Bay Queen', 'Peek-A-Boo' and 'Lumineux Noir' to last year's 'Inhale'. Released on the prestigious Les Disques Du Crépuscule label and compiled by former employee James Nice, 'Odyssey' also includes a previously unissued song 'Full Attack'.
The collection acts as a coherent listening experience showcasing their "wispy melancholic charm…" as was once described by OMD's Andy McCluskey. The lush packaging also presents MARSHEAUX in a more pictorial manner than previously.
Meanwhile the tracklisting gives an opportunity for the curious but cautious synthpop enthusiast to sample the duo in one thoughtfully menued sitting. While several key tracks such as 'Radial Emotion' and 'Breakthrough' are absent, what 'Odyssey'
does do, like any good compilation, is to provoke curiosity and further investigation.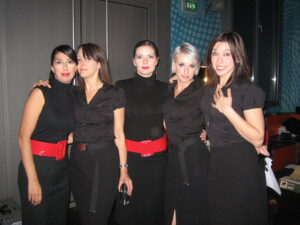 Originally from Thessaloniki, Marianthi Melitsi and Sophie Sarigiannidou moved to Athens and came together to further their appreciation of electronic pop music.
Their irresistible mix of classic pop hooks and digi-analogue synthesis has seen MARSHEAUX stretch their sophisticated appeal across the world. They have played prestigious support slots for OMD, ROISIN MURPHY, CLIENT and even LA rockers 30 SECONDS TO MARS… the latter's frontman Jared Leto is a big fan of the girls!
As well as recording original material, MARSHEAUX have done numerous cover versions and remixed for other artists including DEPECHE MODE, THE HUMAN LEAGUE, OMD, MOBY, KATY PERRY, MYLÈNE FARMER and ANDY BELL. In a busy few months for Sophie and Marianthi, there has also been two new MARSHEAUX vocalled tracks 'Big Black Hole' and 'Close To Me' included on their producers FOTONOVELA's second album 'A Ton Of Love'.
With dreams of a disco, the girls kindly spoke about their own 10 year 'Odyssey'…
How did Les Disques Du Crépuscule come to be involved in releasing a MARSHEAUX 'best of'?
James Nice from Les Disques Du Crépuscule contacted Undo Records in Greece, because he was interested in releasing some of our songs in a compilation.
We felt really honoured, because Les Disques Du Crépuscule is a very classy label that we really admire. They had artists like PAUL HAIG, PALE FOUNTAINS, Alan Rankine from ASSOCIATES, BLAINE L REININGER, TUXEDOMOON and they also had just released MARNIE's debut album. We are really excited with the idea of being on the roster.
Apart from 'Popcorn', 'Odyssey' stays largely clear of your cover versions?
Maybe it's better this way. We always loved doing cover versions of other artists, but we never thought of having a career out of it. If we had chosen the tracklist, then maybe we would have picked WHEN IN ROME's 'The Promise' instead of 'Popcorn'. On the other hand 'Popcorn' is our first ever recorded track and this is enough to make it into 'Odyssey'.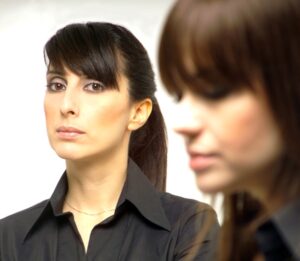 Your first album 'E-Bay Queen' was in 2004, how do you look back on the making of it?
When we first started MARSHEAUX, we always thought that we would sound like ERASURE or YAZOO melodically, we would be romantic like OMD, have the aesthetics like PET SHOP BOYS and be clever like SPARKS.
'E-Bay Queen' was literally made in 7 days, all of it… recordings, designs, marketing!
We just had started to get used to our 2-3 instruments we had just bought… LFOs, filters, oscillators. It was a whole new world for us. We still remember the first time we managed to trigger correctly the TR606 with the SH101's arpegiator and then the TR707 with our Juno.
Of course we'd written 11-12 tracks for the album but the demos were really bad, even as demos! We had the voice melody and when the body of the tracks was ready, with the help of the guys of FOTONOVELA we finished the album in seven days. Now our record company wants to release all that demo stuff, but we are too embarrassed.
'Computer Love' is still a part of your live set. Why does that one still hold so much affection after 10 years?
We adore this track. It's mood fixing. It's so naive that you get instantly hooked by it. We love the female voice through vocoder. This is our answer to KRAFTWERK and still a great track till today.
By 2007 with 'Peek-A-Boo', you had made a big leap artistically. What happened to make your sound to become more fully realised?
All the money we earned from 'E-Bay Queen' we put it on 'Peek-A-Boo'. We wanted it to sound completely different. We knew that creating our second album would be the hardest thing.
We decided, not to have many live appearances, not too many pictures taken and not to appear in clips. Instead we tried to make everything artier and give all our energy to the music and the artwork.
We bought new instruments and we spent all our time to learn how they worked. We made the album in one year and a half, not in seven days like the previous one. We had tons of appointments with our graphic designers 'til we came up with the purple paper bag and the ghost design. The entire project was under a plan. It finally worked once 'Peek-A-Boo' came out in the international market through Out Of Line. Each one who bought the CD wore the bag on the head, took pictures and sent them to us. We gathered roughly 3,500 pictures. The 'Peek-A-Boo' bag was pictured from Lapland with skis, to Johan Cruyff's head in the Barcelona museum.
How did you write 'Dream Of A Disco'… did you intentionally set out to base it around 'Space Age Love Song'?
Of course not, it just happened in the studio while we were trying to make some mash-ups for a DJ set, we got hooked with it. There was a drum pattern, the theme of 'Space Age Love Song' and on it, we sang whatever.
'Dream Of A Disco' was ready after a week. The feedback was great. No-one wrote that we stole a song in order to make another one.
It's great to see 'Wait No More' on 'Odyssey', I think it's one of your most under rated songs…
We agree 100%. We wanted it as a single but Out Of Line was totally against it and pushed 'What A Lovely Surprise' on the radio instead. If we had to compile a MARSHEAUX 'Best Of…', 'Wait No More' would be in it. In general the 'Peek-A-Boo' sessions were melancholic and romantic, a thing you won't find in the other of our albums.
Of course, many see 'Lumineux Noir' as your crowning achievement? 
The reviews for 'Lumineux Noir' were excellent. We honestly didn't expect it, as the album was quite darker than the previous ones without losing its pop style. The success of 'Peek-A-Boo' took us to the next level. We gained confidence, no insecurities for anything. When we sent 'Lumineux Noir' to Undo and Out Of Line, we told them that it's finished and that's it. We didn't change anything, unlike other times.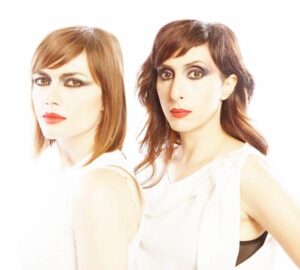 'Sorrow' is possibly one of the best songs DEPECHE MODE never recorded…
'Sorrow' and actually the entire album reflects the emotional state we were at that time. 'Sorrow' was written on a really cloudy and moody day after we both had a really bad week.
We actually made fun of the situation in the studio by trying to make a soundtrack for the "drama". When we finished it, we thought that this track would be the perfect ending for 'Lumineux Noir'.
Back in the other days, there was no way we would have written a song like that. But being in on electro / goth label, playing lives in Goths festivals and meeting people from the underground electro / EBM scene made it easier for us to add a song like that to our album. We don't think that DEPECHE MODE would record a track like that now. Maybe it would have been a nice B-side to 'Shake The Disease' or 'It's Called A Heart'… that period just before 'Black Celebration' and after 'Some Great Reward'.
MARSHEAUX have often been compared with being a female DM and now in the US, there's FEATHERS who have been called a female DEPECHE MODE too and they have a Greek girl fronting them. What do you think of their music?
We don't think we are the female DM although it's very flattering. Our sound is more like Vince Clarke's. Greece is IN the last few years. Every day it is in the news, not for a good reason of course, but you can't ignore her.
Also before FEATHERS, who we hope get the acknowledgment they deserve, there was Marina Diamandis or even Michael Angelakos from PASSION PIT… there is always a Greek somewhere. FEATHERS are really great, we like them a lot but the most female DEPECHE MODE track we heard though the last years was the 2013 Norway's Eurovision entry by MARGARET BERGER; it was like an outtake song from 'Songs Of Faith & Devotion'!
'Inhale' was a long time coming and in hindsight, seems less self-assured. How was the environment in Athens to work in and do you think it subconsciously affected the songs?
We tried hard to leave the problems of our country out of the studio, it was something really difficult because what is happening around affects us inevitably. Some of our lyrics like 'End Is A New Start' refer to it, but in no way it did affect our work. 'Inhale' was ready a year and a half before its release but it late came out late due to various problems that occurred. That's why we released the 'E-Bay Queen Is Dead' compilation ahead of it. This turned out to be a positive move, because it gave 'Inhale' the chance to go global through various labels.
There some great songs on 'Inhale', 'Can You Stop Me?' and 'Alone' in particular which are on 'Odyssey'. What are your favourites on 'Inhale'?
Originally 'Odyssey' was never meant to have any 'Inhale' tracks. Later on, we thought it was better this way because someone could have a better picture of MARSHEAUX. 'To The End' and 'August Day' are our favourites, especially 'August Day'.
The specially recorded new song 'Full Attack', where did that originate from and what's it about?
We made 'Full Attack' especially for 'Odyssey', because James Nice of Les Disques Du Crépuscule asked us for a track that will be only on it. We didn't want to use a rejected track from 'Inhale' (we have more than the ones on 'E-Bay Queen Is Dead'…) so we started working on an idea we had and 'Full Attack' was ready in one night. 'Full Attack' is about people that use and manipulate others, and keep doing it till there is nothing left.
Are you generally happy with James Nice's choice of tracklisting?
In general yes. At the beginning we thought it was strange, that there was a MARSHEAUX 'Best Of' without 'Hanging On' and 'Breakthrough'. But as soon as he explained his thoughts, we understood. We think that James is the ideal person to collaborate. He is a music man and not a businessman. This is the problem today. Contrary to James, the companies see the artist as merchandise only. He wants his artist to be happy first, and then does the marketing.
ELECTRICITYCLUB.CO.UK thinks it's a shame 'Radial Emotion' is not featured. Are there any songs you would have liked to have been on 'Odyssey' that have missed inclusion?
This has also a positive side. It means we have a lot of great songs that didn't make it to the compilation. We would have definitely put 'Hanging On' and 'Breakthrough' on as we said but also 'So Far', 'Radial Emotion' and 'August Day'.
What do you think 2013 has been like for electronic music in general, what have you liked in particular?
We really liked CUT COPY's new album, 'English Electric' by OMD was a pleasant surprise, AZURE BLUE's second album was great and 'Paracosm' from WASHED OUT was our soundtrack of last summer. We must not forget CHVRCHES' s debut of course, which had not even a mediocre song. But there were a lot of great tracks though with not many great albums.
Your collaboration on FOTONOVELA's 'A Ton Of Love' album called 'Close To Me' is quite different to what MARSHEAUX have done before. Is that a sign of a future new direction?
The boys wanted SANDRA to sing the track but her management never replied to the request. We believe that if SANDRA sang 'Close To Me', it would have been a great hit. FOTONOVELA consider us a "sure thing" whenever they need something… demos etc, we are always there! *laughs*
Initially we thought that because they had a lot of guest artists, we wouldn't collaborate. But at the last moment the track they did with JAY JAY JOHANSON didn't make it to the LP and LACQUER didn't catch the dead line, so there was this gap of two songs. For sure 'Close To Me' is not a sign for MARSHEAUX's future.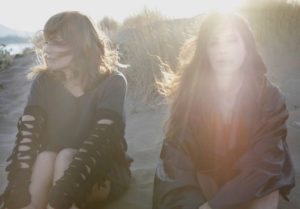 What are MARSHEAUX's future plans?
We are re-recording the whole of 'A Broken Frame' by DEPECHE MODE in order to release it for Record Store day 2014 on vinyl. This morning we finished 'The Sun & The Rainfall' and it sounds amazing. In September 2014, we are going to release a new edition of 'Inhale' called 'Exhale', with all the album tracks produced by different producers… one producer per track.
---
ELECTRICITYCLUB.CO.UK gives its warmest thanks to MARSHEAUX
Special thanks also to James Nice and Undo Records
'Odyssey'
is released by Les Disques Du Crépuscule on CD in a six panel digipack with a colour booklet
http://marsheaux.wordpress.com/
https://www.facebook.com/marsheaux
http://lesdisquesducrepuscule.com/odyssey_twi1151cd.html
---
Text and Interview by Chi Ming Lai
11th February 2014