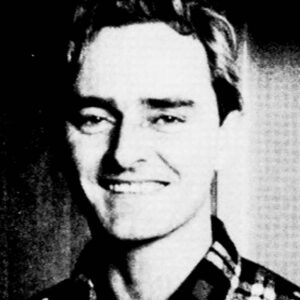 Mike Howlett is undoubtedly one of the producers who helped define and shape the sound of Synth Britannia and Trans-Atlantic post-punk.
As the bassist in Sydney band THE AFFAIR, he relocated to London after the group travelled to England following winning the Hoadley's Battle of the Sounds competition.
In 1973, he joined progressive rockers GONG who featured guitarist and future SYSTEM 7 co-founder Steve Hillage. After leaving GONG, Howlett formed STRONTIUM 90 which featured Sting, Stewart Copeland and Andy Summers who subsequently had success as THE POLICE.
His production career began in earnest at Dindisc Records, the Virgin Records subsidiary where his then-girlfriend Carol Wilson was Managing Director. There, he worked with fledgling acts such as THE REVILLOS, MARTHA & THE MUFFINS, MODERN EON and OMD.
While his first Top 20 UK chart entry was with MARTHA & THE MUFFINS, it was his three consecutive Top 15 hits with OMD, including the mighty 'Enola Gay', that were to make him an in-demand producer between 1981-1985.
Working with a number of synth friendly acts like BLANCMANGE and CHINA CRISIS, this lucrative period was to include a Grammy Award for 'DNA' with A FLOCK OF SEAGULLS in the 'Best Rock Instrumental Performance' category. His portfolio was not just restricted to electronic pop, with FISCHER Z, ANY TROUBLE, COMSAT ANGELS, THE ALARM and THE WARD BROTHERS among the artists he also worked with.
Compared with a number of his peers, Howlett's output was small, but it was highly influential in a short period. Although he moved away from album production, he co-founded the Record Producers Guild in 1987 and launched a record label Mauve in 1993.
Today, he lectures in music technology at several universities throughout the world, having been awarded a PhD in record production in 2009, while he also performs with his psychedelic space funk combo HOUSE OF THANDOY and the occasional reunion of GONG.
Presented in calendar year order and then alphabetically, with a restriction of one song per album project to conceive an imaginary 18 song compilation CD, ELECTRICITYCLUB.CO.UK looks back at the impressive studio career of Mike Howlett…
---
MARTHA & THE MUFFINS Echo Beach (1980)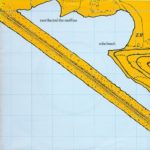 MARTHA & THE MUFFINS were six Canadian art students who confusingly had two members named Martha; Gane and Ladly. Combining the spirit of punk and North American styled new wave, 'Echo Beach' was a catchy slice of credible pop that featured sax, flute and organ alongside the more conventionally accepted guitars, bass and drums. Reaching No10 in the UK singles chart, it was Howlett's first big hit and set him off on his successful production path.
Available on the album 'Metro Music'
via Virgin Records
http://www.marthaandthemuffins.com/
---
OMD Messages (1980)
For its single release, OMD re-recorded 'Messages' from their self-titled debut. Utilising a pulsing 'Repeat' function on a Korg Micro-Preset shaped by hand twisting the octave knob, Howlett harnessed a template of basic primary chord structures and one fingered melodies to produce a No13 UK chart hit. As well including Mal Holmes' separately recorded drums for a cleaner snap, Howlett added several melodic bass guitar lines onto the coda to enhance the warm sound that was distinct from Messrs Numan and Foxx.
Available on the album 'Messages: OMD Greatest Hits'
via Virgin Records
---
OMD Stanlow (1980)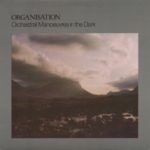 Just nine months after the release of OMD's self-titled and self-produced debut, the band entered Ridge Farm and Advision studios with Howlett for the much more cohesive and gothic follow-up 'Organisation'. The album's closer was 'Stanlow', a brooding 6 minute epic that conveyed the emotion of returning home after a long journey; the sight of that huge, brightly lit oil refinery from the M56 motorway was apt symbolism. The intellectual but cryptic lyrical themes of OMD set them apart from other synth based acts.
Available on the album 'Organisation'
via Virgin Records
https://www.facebook.com/omdofficial/
---
THE TEARDROP EXPLODES When I Dream (1980)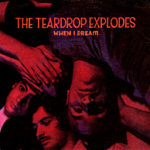 While THE TEARDROP EXPLODES were not a synthesizer group, their use of synths often confused some to dub them New Romantics as they straddled the line between psychedelic pop and Synth Britannia. The Howlett produced 'When I Dream' released in Summer 1980 launched Julian Cope and Co's debut album 'Kilimanjaro'. Dressed with detuned synths and low-end sweeps, it got them closer to the charts but it took a brass section to net that first hit in 'Reward'.
Available on the album 'The Greatest Hit'
via Mercury Records
https://www.headheritage.co.uk/
---
MARTHA LADLY & THE SCENERY CLUB Tasmania (1981)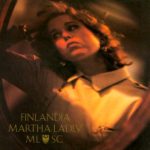 Following designing the cover to MARTHA & THE MUFFINS second album 'Trance & Dance', Martha Ladly won a scholarship to study graphic design and left the band. She also began working with Peter Saville. She continued a solo career with her first single 'Finlandia' produced by Mike Howlett. While this was akin to Nordic folk, the B-side 'Tasmania' was a brooding percussive piece reminiscent of JOY DIVISION with sombre chants from Ladly. Just one more single 'Light Years From Love' emerged in 1983.
Originally released as the B-side to the single 'Finlandia' via Dindisc Records, currently unavailable
http://womenandtech.com/interview/martha-ladly/
---
MODERN EON Euthenics (1981)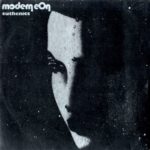 Mike Howlett had effectively become house producer at Dindisc Records and led him to work with most of their artist roster. His production of MODERN EON's 'Euthenics' was a re-recorded version of a single released by indie label Inevitable in 1980. With a sprightly but solemn sound like WAH! HEAT and HAMBI & THE DANCE, the band showed some promise. Led by Alix Plain, this version of 'Euthenics' included Tim Lever and Cliff Hewitt who later respectively showed up in DEAD OR ALIVE and APOLLO 440.
Original version available on the boxed set 'Birth Of A Nation – Inevitable Records: An Independent Liverpool 1979-1986'
via Cherry Red Records
http://www.soulsaw.com/modern-eon/
---
OMD Souvenir (1981)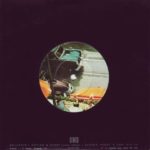 Mike Howlett's work on 'Souvenir' cannot be underestimated, with the nightmare scenario of spinning taped choir loops alongside early synthesizer technology. And all this while dealing with a disillusioned Andy McCluskey, who was feeling left out of a song written by his bandmates Paul Humphreys and Martin Cooper. Even after its recording, 'Souvenir' didn't sound quite right, until Howlett varispeeded to the point of Humphreys almost sounding like Alvin The Chipmunk. The end result? OMD's biggest UK hit!
Available on the album 'Architecture & Morality'
via Virgin Records
---
THOMPSON TWINS Perfect Game (1981)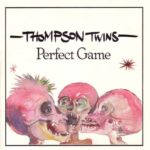 Before THOMPSON TWINS settled into being the Alex Sadkin produced electropop trio of Tom Bailey, Alannah Currie and Joe Leeway, they were a seven strong combo with a more conventionally driven musical outlook. Previous to that, they were a five-piece art squat collective and Mike Howlett produced their guitar driven third single 'Perfect Game'. The band later signed to Arista Records and released the more synth friendly breakthrough single 'In The Name Of Love' in 1982.
Available on the album 'A Product Of…' / 'Set'
via Edsel Records
http://thompsontwinstombailey.co.uk/
---
BLANCMANGE I Can't Explain (1982)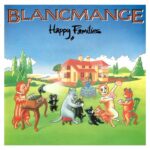 With a blistering burst of Linn Drum and elastic synth bass, 'I Can't Explain' opened BLANCMANGE's 'Happy Families' and set the scene for an impressive debut album. With a sub-Ian Curtis vocal from Neil Arthur, this  wasn't far off an electronic take of JOY DIVISION's 'Interzone', which was based on the Northern Soul fave 'Keep On Keeping On' by NF PORTER. This feeling was enhanced further once David Rhodes' frantic processed guitar kicked in alongside the bizarre, staccato gospel backing vocals.
Available on the album 'Happy Families'
via Edsel Records
---
A FLOCK OF SEAGULLS Space Age Love Song (1982)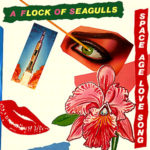 With titles 'like Modern Love Is Automatic' and 'Telecommunication', the futuristic Sci-Fi vibe of A FLOCK OF SEAGULLS came to its zenith with 'Space Age Love Song'. Howlett's brilliantly punchy production integrated synths with guitars, which undoubtedly helped this often forgotten Liverpool band gain a foothold in the traditionally synthphobic territory of the USA. But the song was popular in Europe too, as exemplified by MARSHEAUX's blatant interpolation of its main hook for 'Dream Of A Disco'!
Available on the album 'A Flock Of Seagulls'
via Cherry Pop
---
A FLOCK OF SEAGULLS Wishing (1982)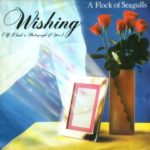 With a percussively clanky backbone and using just black keys for its infectious melody line, 'Wishing' was the big home hit that A FLOCK OF SEAGULLS has been waiting for, following their acceptance by the MTV audience across the Atlantic. Although much derided in the UK, it was in the US that A FLOCK OF SEAGULLS made a cultural impact, with send-ups of singer Mike Score's outlandish hairdo appearing in 'The Wedding Singer' and 'Friends'. Score later moved to America and lost his Scouse accent!
Available on the album 'Listen'
via Cherry Pop
---
GANG OF FOUR I Love A Man In A Uniform (1982)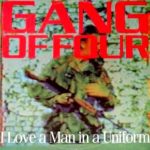 A popular cult single from the Leeds combo named after the Chinese Communist faction led by Madam Mao, 'I Love A Man In A Uniform' was a fine example of the scratchy post-punk funk that was prevalent with alternative acts such as A CERTAIN RATIO, PIGBAG and BAUHAUS. Exploring the public fascination with the military, it was also perhaps a passing dig at ECHO & THE BUNNYMEN who the year previously had perfected a camouflaged look that their fans were copying.
Available on the album 'A Brief History Of The 20th Century'
via EMI Music
---
TEARS FOR FEARS Pale Shelter (1982)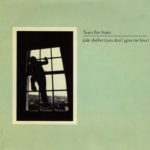 With the title inspired by Henry Moore, Roland Orzabal described 'Pale Shelter' as "a kind of a love song, though more referring to one's parents than to a girl" – the original single version was produced by Howlett and subtitled 'You Don't Give Me Love' but failed to chart. It began with an unsettling, reverse spoken vocal from Orzabal. It was much darker and obviously synthetic than the familiar re-recording produced by Ross Cullum and Chris Hughes for the TEARS FOR FEARS debut album 'The Hurting'.
Available on the deluxe album 'The Hurting'
via Mercury Records
---
TV21 All Join Hands (1982)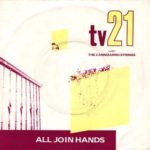 Named after the Gerry Anderson offshoot comic, TV21 primarily used conventional instrumentation, but their Howlett produced single 'All Join Hands' featured an OMD styled bass synth sequence and drum machine. Possibly the best known song in the Edinburgh band's short career, 'All Join Hands' was filled with melodic drama, thanks to some classical augmentation by THE CANNIZARRO STRINGS and a fine lead vocal from singer Norman Rodger.
Available on the album 'Snakes & Ladders – Almost Complete: 1980-82'
via Cherry Red Records
https://www.facebook.com/TV21-63251111019/
---
CHINA CRISIS Wishful Thinking (1983)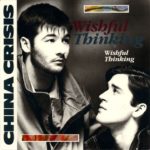 With his OMD success, Mike Howlett was drafted in by Virgin Records to produce what turned out to be the most synth based CHINA CRISIS long player. Utilising Emulator strings and a pizzicato sample derived from plucking an acoustic guitar string close to the bridge, 'Wishful Thinking' was a sweetly textured, melodic pop single that deserved its Top 10 chart placing. One fan of the record was STEELY DAN's Walter Becker who went on to produce the 1985 follow-up 'Flaunt The Imperfection'.
Available on the album 'Working With Fire & Steel – Possible Pop Songs Volume 2'
via Virgin Records
https://www.facebook.com/China-Crisis-295592467251068/
---
JOHN FOXX Twilight's Last Gleaming (1983)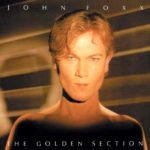 While Zeus B Held provided his rugged arty pop energy for the majority of 'The Golden Section', a gentler hand was required for the more serene closer 'Twilight's Last Gleaming'. Bringing in Mike Howlett to fulfil the role, he gave the tune an epic gothic aesthetic that recalled 'Statues' from OMD's 'Organisation'. The end result had more of a connection to its predecessor 'The Garden' thanks to the choir boy vocal of James Risborough and John Foxx's own forlorn whistling alongside the synthesized dramatics.
Available on the album 'The Golden Section'
via Edsel Records
---
TIN TIN Hold It (1983)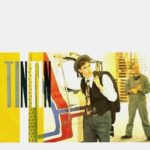 After leaving DURAN DURAN prior to the band signing to EMI, Stephen Duffy formed TIN TIN, an electronic oriented project. Their first single 'Kiss Me' released in 1982 became a cult dancefloor hit and for its follow-up 'Hold It', Mike Howlett was drafted in on production duties. Less immediate than 'Kiss Me', 'Hold It' nevertheless gained club traction thanks to a remix by Francois Kevorkian. Duffy eventually went solo and it was a Fairlighted remake of 'Kiss Me' that got finally got him a hit.
Originally released a single on WEA Records, currently unavailable
---
BERLIN Now It's My Turn (1984)
Although the two songs produced by Giorgio Moroder grabbed most of the attention on BERLIN's first album proper, the rest of 'Love Life' was produced by Howlett. Having achieved success with A FLOCK OF SEAGULLS, Howlett was a natural choice for the LA based band and their Eurocentric aspirations. Combining electronics with a dash of AOR, BERLIN often sounded like ULTRAVOX fronted by HEART. With a defiantly feisty vocal from Terri Nunn, 'Now It's My Turn' was absorbingly anthemic.
Available on the album 'Love Life'
via Rubellan Remasters
---
Text by Chi Ming Lai
4th January 2016, updated 3rd May 2020