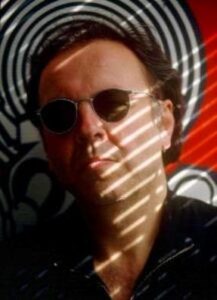 Zeus B Held may be not as well-known as Giorgio Moroder, Conny Plank, Martin Rushent, Mike Howlett and Colin Thurston, but the German producer has been a key presence in the development of electronic pop music.
Making his name as a keyboard player in the German rock band BIRTH CONTROL, the experience allowed Zeus B Held to progress as a session musician and producer.
The NME later described Held as being able to combine "electronic Teutonic sounds with a soulful sensibility for melodic expression". Often considered an artier counterpart to Giorgio Moroder, Held too embarked on a solo career before settling into using the studio as his main creative outlet.
His production breakthrough came from working with GINA X PERFORMANCE in 1979 when the single 'No GDM' became a club favourite within the New Romantic movement. This led to a move to London to further his career.
At the height of the synth assisted pop boom in Europe, Held was producing the likes of FASHION, JOHN FOXX, DEAD OR ALIVE and DIE KRUPPS while also remixing ALPHAVILLE, SIMPLE MINDS and GARY NUMAN.
In 1995, Held wrote and recorded the music for a worldwide advertising campaign for Swatch while in more recent times, he has tended to work in more jazz inclined fields involving big band orchestras and a World Music collective who released an album entitled 'Digital Dreaming'.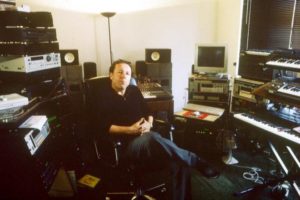 But then in 2014, he teamed up with former TANGERINE DREAM member Steve Schroyder in a new electronic project appropriately named DREAM CONTROL.
Without doubt deserving greater recognition for his adventures in modern recording, here is a look back at eighteen of his works in chronological order, with a restriction of one track per artist moniker…
---
ZEUS Fool On The Hill (1978)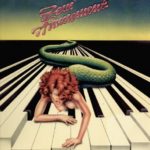 Having spent six years as a keyboard player BIRTH CONTROL, Zeus B Held ventured solo and delivered this spacey vocodered cover of THE BEATLES favourite for his debut solo album 'Zeus' Amusement' on Brain Records, home to kosmische acts like CLUSTER, NEU! and KLAUS SCHULZE. Released as a single, 'Fool On The Hill' showcased his interest in new technologies while maintaining a traditional and widely recognisable musical aesthetic.
Available on the album 'Voice Versa'
via LTM Recordings
---
GINA X PERFORMANCE No GDM (1979)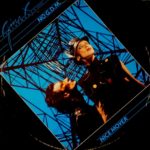 Teaming up with the androgynous art history student Gina Kikoine, 'No GDM' was written in honour of the "great dark man" Quentin Crisp and featured an array of ARP and Moog synths to signal the birth of a new European Underground. Unsurprisingly, the song became a regular staple of Rusty Egan's DJ sets at The Blitz Club. The nonchalant, detached vocal influence of GINA X PERFORMANCE went on to be heard in the music of LADYTRON, CLIENT and MISS KITTIN.
Available on the album 'Nice Mover'
via LTM Recordings
http://www.ltmrecordings.com/gina_x.html
---
JOHN FOXX My Wild Love (1983)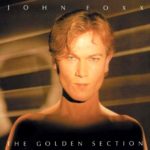 When Lord Foxx of Chorley briefly went pop, he teamed up with Zeus B Held for one of the most accessible albums of his career in 'The Golden Section'. With its emphasis on a band feel and Foxx playing more electric guitar, some critics accused him of starting to sound like ULTRAVOX again. 'My Wild Love' was the powerful, in-yer-face opening to the long player. Foxx himself later remarked the album was a mistake as he tried to "fit too many favourite things together".
Available on the album 'The Golden Section'
via Edsel Records
---
DEAD OR ALIVE That's The Way (1984)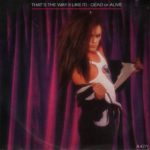 At the height of his fame, Pete Burns came over looking like a later period Gina Kikoine, so it was not entirely surprising that when DEAD OR ALIVE decided to pursue a more electronic dance direction, Zeus B Held would come on board as a willing conspirator. This cover version of KC & THE SUNSHINE BAND's classic disco tune was the breakthrough, combining precise programming and a brass section with live bass and percussion, plus the vocal colossus that was Burns.
Available on the album 'Sophisticated Boom Boom'
via Cherry Pop
---
FASHION Twilight Of Idols (1984)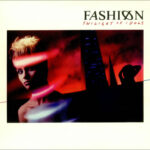 A beautiful long instrumental reminiscent of VANGELIS, there were some Spanish and progressive guitar inflections thrown into Held's electronic mix. FASHION were at one time in their home city of Birmingham considered more likely to break than DURAN DURAN. But despite early promise with moody funk laden songs such as 'Love Shadow', the departure of 'Frabrique' era frontman Dee Harris and line-up changes ensured momentum would be lost trying to regain the dynamic chemistry of the group.
Available on the album 'Twilight Of Idols' via Cherry Red
https://www.discogs.com/artist/47966-Fashion
---
GINA X Harley Davidson (1984)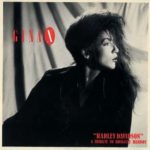 A HI-NRG disco take on the provocative tune penned by Serge Gainsbourg and made famous by Brigitte Bardot, Gina Kikoine returned in 1984 with a less ambiguous image for her solo album debut 'Yinglish', although Held was still holding the production reins. While Held and Kikoine wrote most of the album together, it was also noted for featuring another cover in THE BEATLES 'Drive My Car'.
Available on the album 'Yinglish'
via LTM Recordings
https://www.discogs.com/artist/52866-Gina-X
---
THIS ISLAND EARTH See That Glow (1984)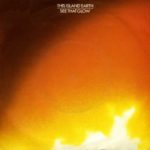 Named after a 1952 sci-fi novel by Raymond Jones, THIS ISLAND EARTH were led by songwriter John Hawkins and secured a deal with Magnet Records. They were teamed with Zeus B Held to record two singles, the first of which 'See That Glow' was catchy enough to secure BBC radio airplay. Alas the single stalled in the UK chart at No47 in late 1984 and after another Held produced song 'Take Me To The Fire' failed to chart, that was it from the band…
Originally released by Magnet Records, currently unavailable
https://www.discogs.com/artist/81415-This-Island-Earth
---
ALPHAVILLE Big In Japan – Extended remix (1984)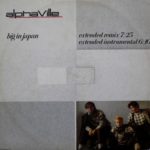 Zeus B Held was becoming a master of the extended remix and his treatment of ALPHAVILLE's breakthrough tune put the mighty Linn Drum programming centre stage while working round the song's catchy verse and chorus. Reversed tape elements, random blips and what was to become Held's trademark breakdown were added to the seven minute extension, along with a fretless bass not heard on the original, no doubt in a cheeky reference to the band JAPAN. Although uncredited, he did the single mix as well.
Available on the deluxe album 'Forever Young'
via WEA
---
DIE KRUPPS Risk (1985)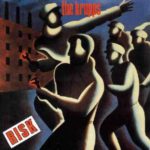 Despite the dramatic intro, 'Risk' was a comparatively pop-oriented offering from the Düsseldorf industrialists with brassy synth tones and orchestral samples coming over like DAF fronting DEAD OR ALIVE. In a bizarre twist, it even featured Mel Gaynor from SIMPLE MINDS on drums! The parent album 'Entering The Arena', also produced by Held, offered much of the same with 'Gladiators' another of the album's highlights.
Available on the album 'Entering The Arena' via Energy Rekords
---
SIMPLE MINDS Ghostdancing – Special Extended 12″ Remix (1986)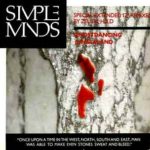 As was usual with Zeus B Held's remixes, he often cleaned up the sound and made the percussive elements sharper. On the extended version of 'Ghostdancing', the thumping song's roots in the more Eurocentric 'I Travel' were highlighted as sequencers and reverb were added, along with a building middle eight breakdown. This release was in support of Amnesty International and also happened to be the first ever CD single ever issued on Virgin Records.
Available on the boxed set 'Once Upon A Time'
via Universal Music
---
PETE WYLIE & THE OEDIPUS WRECKS Sinful! (1986)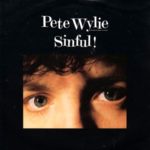 In his WAH! days, Wylie proved he could spring an anthemic chorus as on songs like 'The Story Of The Blues' and 'Come Back'. His debut solo single 'Sinful!' was an epic widescreen cacophony of grand throbbing electronics, massed synthetic chorals and Wylie's own urgent vocal delivery. While it was produced by Ian Ritchie, Zeus B Held gave the track a vital remix and ended up producing three further songs on the eventual 'Sinful!' album.
Available on the album 'Sinful!'
via Siren Records
---
CLARE GROGAN Love Bomb (1987)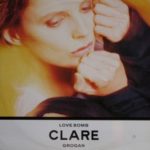 The synth propelled new wave of 'Love Bomb' was the former ALTERED IMAGES singer's debut single. Unfortunately, as the title suggested, it indeed did bomb and the album 'Trash Mad' recorded with Held was never released. While Miss Grogan did not have the feisty aggression to pull off a tune that was aimed squarely at the American market, Zeus B Held's production on 'Love Bomb' now sounds like a blueprint for TRANSVISION VAMP.
Originally released by London Records, currently unavailable
https://www.facebook.com/ClareGrogansAlteredImages/
---
MEN WITHOUT HATS Pop Goes The World (1987)
A commentary from the Doroschuk brothers on the ups and downs of fame, while more organic than 'The Safety Dance', 'Pop Goes the World' produced by Zeus B Held featured a fair smattering of synths and reached No1 in Austria. The parent album of the same name went platinum in the band's homeland of Canada. The song itself achieved an enhancement to its longevity when it later appeared in a TV advert for Tide laundry detergent pods in 2012.
Available on the MEN WITHOUT HATS album 'Pop Goes The World'
via Mercury Records
http://www.menwithouthats.com/
---
GARY NUMAN Cars – Extended E Reg Model (1987)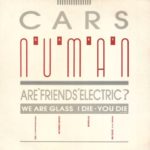 Coinciding with the new E registration car number plates of that year, Zeus B Held added some digital clangs, pitched swirls and guitars to Numan's signature synth classic which undoubtedly boosted its longevity. Meanwhile the extended version maximised Ced Sharpley's drums by isolating them at the start of an impressively arranged mid-song breakdown. Amazingly, the radio edit of Held's remix has actually been a UK Top 20 hit single twice in its own right, although it was retitled 'The Premier Mix' in 1996.
Radio edit available on the GARY NUMAN album 'Premier Hits'
via Beggars Banquet
---
SPEAR OF DESTINY Never Take Me Alive (1987)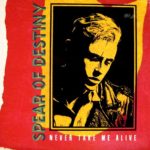 Kirk Brandon was never the happiest fellow in the world and 'Never Take Me Alive' produced by Held was possibly SPEAR OF DESTINY's angry zenith. A mix of acoustic guitar, fretless bass, programmed percussion, synthetic goth choir and modern production values gave SPEAR OF DESTINY their biggest hit in a period when THE CURE, SIOUXSIE & THE BANSHEES, THE SISTERS OF MERCY, THE CULT and THE MISSION ensured that sombre spectre of goth shone brightly in the UK singles chart for a time.
Available on the SPEAR OF DESTINY album 'Outland'
via 10 Records
---
TRANSVISION VAMP I Want Your Love (1988)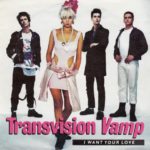 Just as Mutt Lange had been very clever in using state-of-the-art technology to make DEF LEPPARD's 'Hysteria' sound heavy metal, Zeus B Held achieved the same in making his heavily synthesized productions for TRANSVISION VAMP sound punk. A catchy tune arranged by Duncan Bridgeman who had worked with JoHn Foxx on 'The Garden' and been a member of jazz funkers I-LEVEL, 'I Want Your Love' thrust singer Wendy James into the limelight for her 15 minutes of fame.
Available on the album 'Pop Art'
via Universal Music
---
NINA HAGEN Hold Me (1989)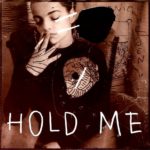 The East Berlin born singer and actress started her musical life in the band AUTOMOBIL, but released her first album with the NINA HAGEN BAND in 1978. Maintaining her cult popularity as a punk icon, 'Hold Me' was from her solo 1989 album debut proper, produced by Held. An outlandish cover of a traditional gospel song, the arrangement will no doubt have upset purists with its synthetic backing, rock guitars and Hagen's own theatrical vocal histrionics.
Available on the NINA HAGEN album 'Nina Hagen'
via Mercury Records
http://ninahagendas.beepworld.de/
---
ZEUS B HELD Kant Can Dance – Dream Control Mix (2015)
'Logic Of Coincidence' was Held's most recent solo record and largely a cinematic, almost ambient imaginary film soundtrack. While the album was perhaps not wholly representative of Held's past pop exploits, his artier Moroder template notably appeared on 'Kant Can't Dance'. While seeming a bit out of place on the album, its electronic disco friendly template delighted fans of his remix work during his production heyday, especially in its bonus DREAM CONTROL incarnation.
Available on the album 'Logic Of Coincidence'
via Les Disques du Crépuscule
---
Text by Chi Ming Lai
8th April 2017, updated 3rd May 2020