It would be fair to say that Mute Records' initial commercial success came on the back of Vince Clarke's songcraft.
First with DEPECHE MODE in 1981 and then YAZOO in 1982, Clarke demonstrated that Mute Records had some marvellous pop sensibilities amongst all the cult acclaim that was accorded to acts like THE NORMAL, DAF and FAD GADGET. He was to become one of the key players in an exciting period of music that was eventually documented in the BBC4 programme 'Synth Britannia'. Born Vincent John Martin in Basildon, Clarke cut his teeth performing his own songs with a number of local bands including FRENCH LOOK.
But it was when he formed COMPOSITION OF SOUND with Martin Gore and Andy Fletcher that things got more serious. There was a new music revolution around the corner involving affordable synthesizers from Japan. With Clarke's love of OMD's now classic 'Electricity' single and its B-side 'Almost' coinciding with Martin Gore's purchase of a Yamaha CS5, he and Fletch soon bought a Kawai 100f and Moog Prodigy respectively to follow this new futuristic direction.
However, unhappy with his own voice, Clarke recruited college student Dave Gahan as vocalist to fully realise their new ultrapop sound. They renamed themselves DEPECHE MODE after a French fashion magazine and the rest is history… but Clarke soon became disillusioned with touring and the general pop circus despite the success. And there was also that old chestnut of musical differences.
A song submitted by Clarke at rehearsals called 'Only You' had apparently been rejected by the other members of DEPECHE MODE. So teaming up with local girl ALISON MOYET in a new combo called YAZOO, they released 'Only You'.
It reached No2 in the UK singles chart, higher than any DEPECHE MODE single had reached at the time and Clarke was vindicated. Although denied the top spot, the song reached No1 in an accapella rendition by THE FLYING PICKETS in 1984.
However, Clarke was reprising the personal disillusionment that had seen him leave DEPECHE MODE. He moved on to produce his mate ROBERT MARLOW via his own Reset Records imprint and record as THE ASSEMBLY with THE UNDERTONES' Fergal Sharkey and YAZOO's producer Eric Radcliffe.
But it was in 1985 that he finally settled down and formed ERASURE with Andy Bell. Although success was not instant, the chemistry between Clarke and Bell possessed a special spark both musically and personally; the pair have become one of the most consistent UK pop acts ever with hits such as 'Sometimes', 'Victim Of Love', 'The Circus', 'A Little Respect', 'Stop!', 'Chorus' and 'Breath Of Life'.
Running in parallel over the years, there have been numerous other projects with 3D sound, computer games and in particular, remixes which have seen Clarke's portfolio expand. His Midas touch has been commissioned notably for songs by SPARKS, GOLDFRAPP, BLANCMANGE and FUTURE ISLANDS. But his appeal has spread across all genres, as indicated by HAPPY MONDAYS' 1988 invitation to rework 'Wrote For Luck' as well as more comparatively recently, remixes of FRANZ FERDINAND's 'No You Girls', DIDO's 'End of Night' and THE SATURDAYS' 'Issues'.
With THE SATURDAYS in particular, this five piece girl group were practically joined at the hip with Clarke; their first single 'If This Is Love' sampled YAZOO's 'Situation' while their sixth was a cover of 'Just Can't Get Enough' for Comic Relief! Indeed, YAZOO's musical template was a much coveted sound among girl groups in the late noughties, the best example of which was RED BLOODED WOMEN using 'Don't Go' as the basis for their feisty number 'Colour Me Dirty'. It was recognition of how absorbed into the mainstream Clarke's music had become.
But one of the best covers of his songs came in 2012 when RÖYKSOPP and SUSANNE SUNDFØR recorded 'Ice Machine'. With ERASURE releasing their best album in nearly a decade with 'The Violet Flame' and 'Only You' being used in a McVities TV ad, Clarke's stock is as high as ever. Further reinforcement came recently via an episode of the acclaimed Cold War spy drama 'The Americans', which featured 'Upstairs at Eric's' as part of the plot.
So what tracks would make up an imaginary twenty track double CD retrospective as an introduction to Vince Clarke's work?
With a restriction of one track per album project, this list is not a best of as such, but a chronological compendium of historic and artistic adventures that capture the career diversity of a man who used synthesizers to present traditional song structures with that something different.
---
DEPECHE MODE Photographic – Some Bizzare Version (1981)
The recording that started it all off, the first version of 'Photographic' was driven by Mute supremo Daniel Miller's klanky Korg 55 Rhythm box. It was undoubtedly the stand-out track on the 'Some Bizzare Album' compiled by DJ and Futurist champion Stevo Pearce which also showcased SOFT CELL, THE THE, BLANCMANGE and B-MOVIE. Much darker than the eventual 'Speak & Spell' album take, while tuneful, 'Photographic' was not indicative of the supreme pop nous that Clarke was later reveal.
Available on the DEPECHE MODE album 'The Singles 81-85'
via Mute Records
---
DEPECHE MODE Dreaming Of Me (1981)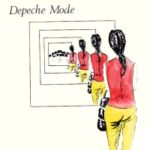 Signing to Mute Records, the debut single 'Dreaming of Me' made an impressive first chart showing at No57 for DEPECHE MODE in Spring 1981. The infectious melody and closing "la-la-la" refrain borrowed from 'Make Me Smile (Come Up & See Me)' by COCKNEY REBEL (incidentally later covered by ERASURE) were a dreamboat combination as a naïve but snarly Dave Gahan interpreted Clarke's rather bizarre lyrics. Although not a Top 40 hit, as a great slice of synthpop, it certainly deserved to be…
Available as a bonus track on the DEPECHE MODE album 'Speak & Spell'
via Mute Records
https://www.facebook.com/pages/Depeche-Mode-Information-Service-1981/342571782527621
---
YAZOO In My Room – David Jensen BBC Session Version (1982)
'In My Room' was a good song from 'Upstairs at Eric's' but was spoiled by the tape loop experiments featuring Clarke's voice that had formed the polarising 'I Before E Except After C'. For a David Jensen BBC session, these spoken word passages were omitted as the track was reworked using a Fairlight and Linn Drum combination. While much sparser, this superior version allowed the beautifully dark nature of 'In My Room' to shine. Alison Moyet in particular was on tremendously passionate vocal form.
Available on the compilation box set 'Mute Audio Documents'
via Mute Records
---
YAZOO Ode To Boy (1982)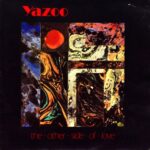 Originally the B-side to 'The Other Side of Love', 'Ode To Boy' was one of only three songwriting collaborations Clarke did with Moyet while in YAZOO. The song itself was Moyet's own personal tribute to Clarke, and despite their difficulties in gelling as people, the chemistry between them in this sparse but hypnotic track showed that musically at least, there was potentially much more great work to come, had YAZOO been able to stay together. They did eventually reform in 2008 for the 'Reconnected' live tour.
Available on the YAZOO album ''You & Me Both'
via Mute Records
---
THE ASSEMBLY Never Never (1983)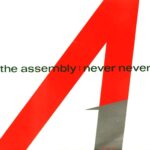 On what turned out to be THE ASSEMBLY's only single, 'Never Never' saw Fergal Sharkey providing his distinctive warble which was marvellously counterpointed by himself doing some very Moyet-esque backing vocals. It was an interesting concept to feature guest vocalists over Clarke's songs. Although BLANCMANGE's Neil Arthur was rumoured to be one of those likely to be involved, the only track that did eventually surface from these sessions was 'One Day' with Paul Quinn from BOURGIE BOURGIE.
Available on the compilation box set 'Mute Audio Documents'
via Mute Records
http://mute.com/artists/the-assembly
---
ROBERT MARLOW The Face Of Dorian Gray (1983)
"After Vince left DEPECHE MODE and was in the middle of the YAZOO project, I tapped him on the shoulder and said 'I've got some songs, can you give me a day in the studio?'" recalled ROBERT MARLOW, Clarke's best friend and a cult figure in the Basildon music scene. 'The Face Of Dorian Grey' was the first fruit of labours and was released on Reset Records, a label set up by Clarke and Eric Radcliffe that was licensed initially to RCA. But the single wasn't a hit and RCA later withdrew funding.
Available on the ROBERT MARLOW album ''Peter Pan Effect'
via Energy Records
http://www.discogs.com/artist/Robert+Marlow
---
ERASURE Who Needs Love (1985)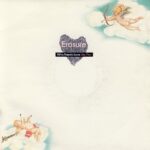 In 1985, Clarke placed a small ad in Melody Maker that said "Versatile voice wanted for established songwriter". A 21 year old Andy Bell was audition #36 and what set the ex-butcher apart from the others was his ability to hit falsetto during the audition piece 'Who Needs Love (Like That)'. Impressing not only with his Moyet-esque vocal technique but range too, in neo-X Factor style, the judging panel of Clarke, producer Flood and Daniel Miller declared Bell as the winner… ERASURE were born.
Available on the ERASURE album 'Wonderland'
via Mute Records
---
TWILIGHT Just Me Alone (1985)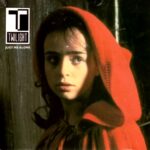 Released on Polydor, TWILIGHT comprised of ERASURE's tour manager Andrew Mansi and soon-to-be NITZER EBB tour manager Steev Toth. So it was natural that Clarke would end up being involved in the production of what turned out to be their only single. 'Just Me Alone' was great synthpop regardless, but that VC touch gave it something special. The B-side 'Talk To You' showed that TWILIGHT did indeed have songwriting talent, but the duo eventually went back to their day jobs.
Originally released as a single via Polydor Records, currently unavailable
http://www.discogs.com/artist/799006-Twilight-16
---
ERASURE Blue Savannah (1989)
Imagine ROY ORBISON doing electropop… that was the concept of 'Blue Savannah'. Uncluttered and full of soaring optimism, this glorious ditty has crossed over to be one of ERASURE's most universally loved songs and is without doubt, equal to 'A Little Respect'.  It came in the middle of an imperial phase that began with 'The Innocents' and continued to the spectacular theatrical shows in 1992 documented on 'The Tank, The Swan and The Balloon'.
Available on the ERASURE album 'Wild!'
via Mute Records
http://mute.com/artists/erasure
---
ERASURE Fingers & Thumbs (1995)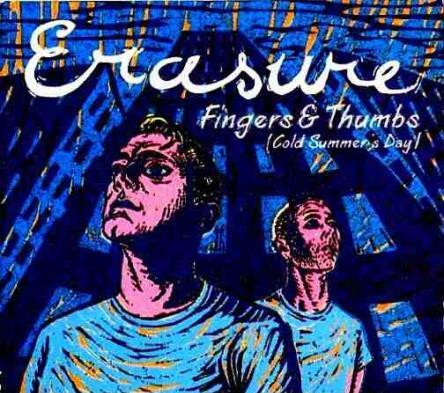 ERASURE's seventh self-titled album was Vince Clarke's attempt at prog synth or as Andy Bell referred to it, the duo's own 'Dark Side Of The Moon' ie 'Bright Side Of The Sun'. It was an ambitious, if flawed opus with extended intros and the sub-10 minute numbers like 'Rock Me Gently'. But there was also emotive neo-classical moments such as 'Grace'. The brilliant 'Fingers and Thumbs (Cold Summer's Day)' though was its most accessible offering and is possibly their most under rated single.
Available on the ERASURE album 'Total Pop! – The First 40 Hits'
via Mute Records
---
CHINESE DETECTIVES Chinese Detectives (1995)
CHINESE DETECTIVES were a strange beast, hailing from Norway and only doing cover versions of New Wave classics as a "SILICON TEENS of the 90s". Among their reworkings was YAZOO's 'Situation'. But naturally having named themselves after the plinky instrumental interlude of YAZOO's 1982 concert tour, they recorded their own version of it. Very much a note-for-note transcription, it remains the only officially released version of the track; founder member Per Aksel Lundgreen now runs Subculture Records.
Available on the CHINESE DETECTIVES album 'Are Kisses Out of Fashion'
 via Tatra
http://chinesedetectives.bandcamp.com/
---
VINCENT CLARKE & MARTYN WARE Green (2001)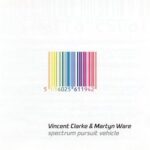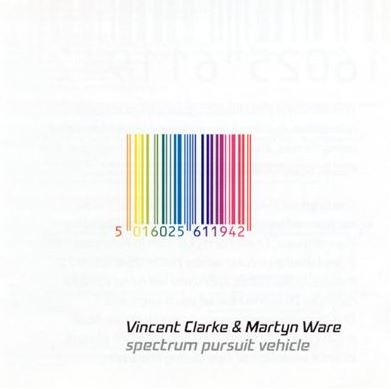 Together with Martyn Ware, Clarke founded the Illustrious company to exploit the creative possibilities of 3D sound technology. Their first release was 'Pretentious' as THE CLARKE & WARE EXPERIMENT. But their follow-up 'Spectrum Pursuit Vehicle' formed part of an art installation where the colours referred to in the titles of the six lengthy pieces were "programmed to cross fade imperceptibly to create an infinite variation of hue". 'Green' took the looming template of OMD's '66 & Fading' into a new spacey dimension.
Available on the VINCENT CLARKE & MARTYN WARE album 'Spectrum Pursuit Vehicle'
via Mute Records
http://www.illustriouscompany.co.uk
---
SIMPLE MINDS The Floating World (2002)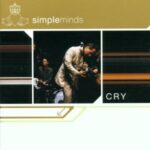 'The Floating World' was an instrumental that closed the Glaswegians' rather dull 'Cry' album. Basically a thumping rave version of the 'Dr Who Theme', it was also nothing like the FM pomp rock of SIMPLE MINDS' stadium years. Closer scrutiny revealed this track to be written by one 'V. Clarke' and was more like an update of the band's early electronic experiments such as 'Theme For Great Cities' and 'Film Theme'. This unlikely collaboration was SIMPLE MINDS' most interesting piece of work in nearly 15 years.
Available on the SIMPLE MINDS album 'Cry'
via Eagle Records
---
ERASURE Here I Am Impossible Again (2005)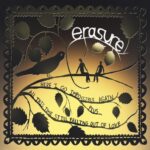 Following 2001's dull "indie" album 'Loveboat' and their inconclusive covers compendium 'Other People's Songs', Andy Bell and Vince Clarke made 'Nightbird', possibly their best album since 'The Innocents'. Something of a departure, it comprised entirely soft synths and was more layered than anything they had undertaken before. 'Here I Go Impossible Again' was one of the highlights in a brilliant cohesive collection of work. It was proof if that if you've got it but have lost it, you can get it again back if you keep trying…
Available on the ERASURE album 'Nightbird'
via Mute Records
https://www.facebook.com/erasureinfo
---
POLLY SCATTERGOOD Other Too Endless – Vince Clarke Remix (2009)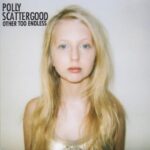 POLLY SCATTERGOOD was managed by former Mute plugger Neil Ferris and her self-titled debut came out on Mute in 2009 to largely positive reviews. An intense organic collection of ethereal songs, Scattergood revealed herself to be a promising talent unafraid to express emotion and vulnerability. From it, 'Other Too Endless' was bolstered by a superb VC remix and highlighted the compatibility of her sound within a synthesized pop environment.
Available on the compilation album 'The Electricity Club' (V/A) via Amour Records
http://www.pollyscattergood.com/
---
THE GOOD NATURED Ghost Train – Vox Mix (2011)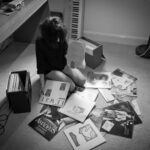 THE GOOD NATURED were a British pop trio who  were keen to collaborate to develop their sound. This slice of electropop goodness originated from a demo that Clarke had sent over to the band. Wanting to explore more electronic territory, singer Sarah McIntosh's voice was given a layered, almost robotic aesthetic that suited the eerie but danceable atmosfear. Like a futuristic funfair ride, 'Ghost Train' swooped in a manner that was very appealing. They later changed their name to LOVESTARRS.
Originally released as a free download via Astralwerks, currently unavailable
---
ELECTRIC YOUTH The Best Thing (2012)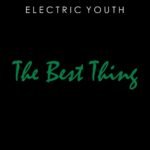 ELECTRIC YOUTH are a synthesizer couple hailing from Edmonton in Canada. Having enjoyed 'A Real Hero', Bronwyn Griffin and Austin Garrick's contribution to the 'Drive' soundtrack, Clarke accepted the duo's invitation to provide his production and mixing skills to the dreamy synthpop of 'The Best Thing'. Bringing a vintage Yamaha CS80 along to the session, this laid back but melodic ditty was enhanced by the input and came out as ELECTRIC YOUTH's second single.
Available on the ELECTRIC YOUTH album 'Innerworld'
via Last Gang Entertainment / Secretly Canadian
http://www.electricyouthmusic.com/
---
VCMG Lowly (2012)
At 2011's Short Circuit Presents Mute, Martin Gore discussed with Vince Clarke about collaborating on some minimal techno sketches. After a period of exchanging sound files via the web, the fruits of their endeavours were released as 'Ssss' by Mute. Very much Martin Gore's "kind of disco", tracks like 'Spock', 'Single Blip' and the ironically titled 'Skip This Track' were possibly more accessible than purer forms of techno; the best track was 'Lowly' with its sweeping synthetic strings over robotic rhythms.
Available on the VCMG album 'Ssss'
via Mute Records
---
VINCE CLARKE & ANA BRUN Fly On The Windscreen (2012)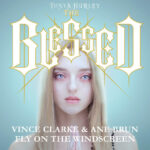 Novelist Tonya Hurley commissioned her brother-in-law to record a stark cover of his former band's 'Fly On The Windscreen' with vocalist ANE BRUN, as part of promotion for her literary trilogy 'The Blessed'. While the guitar-like textures appeared to have been borrowed from the original in an act of artistic homage, the rest of the widescreen arrangement was quite different as the vulnerable feminine Gothic twist acted as the 'Twilight' Generation's perfect introduction to DEPECHE MODE.
Available on the VINCE CLARKE download single 'Fly On The Windscreen'
via Amazon and iTunes
http://www.vinceclarkemusic.com
---
ERASURE Dead Of Night (2014)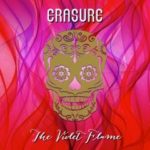 Following the disappointment of 2011's 'Tomorrow's World', 'The Violet Flame', produced by Richard X saw ERASURE return to form and express an infectious zest for the future. Interestingly following his VCMG techno project, the songs began with Vince Clarke's pre-recorded dance grooves. With Andy Bell preferring these faster pace backbones, the result was a much more immediate and uptempo album. 'Dead Of Night' was the collection's euphoric, uplifting opening number.
Available on the ERASURE album 'The Violet Flame'
via Mute Artists
https://twitter.com/erasureinfo
---
Text by Chi Ming Lai with thanks to Deb Danahay
18th May 2015, updated 13th August 2020