Boris Blank founded YELLO at the end of the 1970s, together with Carlos Perón.
They were soon joined by singer Dieter Meier, and the Swiss group became one of the most respected and influential electronic acts in the world. Reduced to a duo after Perón left for a solo career in 1983, YELLO's best-known songs include 'Oh Yeah', which featured in 'Ferris Bueller's Day Off', and 'The Race', which was a Top 10 hit in the UK.
YELLO recently thrilled fans by announcing live Shows in Berlin in October. Boris Blank took a few minutes to speak with ELECTRICITYCLUB.CO.UK about the shows and YELLO's new studio album, 'Toy'
.
The upcoming shows in Berlin are being billed as YELLO's first live gigs, so how are they different from 1983's 'Live at The Roxy'?
The Roxy was more of a twenty minute gig, which was not a full live concert as we are playing now in Berlin – fully 90 minutes. It was very well prepared at the time with the Fairlight sampling machine. A few little things were live – and Dieter's voice, of course, was live – but the rest was from this media.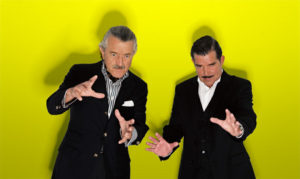 This time, in Berlin, the richest track, 'Tied Up', will have fourteen people together with me and Dieter on stage. So, there will be some real live musicians on stage, as well – that is the difference between New York and today. People ask, after 38 years – the hardcore fans of YELLO – why don't you do this for us? So I think it is time to share our music and our visuals with our YELLO fans.
Will you be playing some of the classic material? Will we, for example, get to hear 'Domingo' live?
'Domingo' is not on the list – no, I am sorry. There will be more famous tracks – 'Oh Yeah', of course. There will be other tracks like 'The Evening's Young' and many other tracks from our old list of YELLO music. There will be 'Tied Up' – a very wild track. There will be bits of 'Liquid Lies'. There will be some old tracks, of course, as well as the new YELLO tracks – and hopefully they will also become classic tracks in the next 25 years.
'Toy' has the classic YELLO sound, but it also feels more mature and refined. In the studio, did you have a vision of how you wanted the album to sound?
When making the music for YELLO, I never think about a certain aesthetic or a certain kind of concept. It just comes out. When you work every day, like I do in my studio, more as a painter than like a traditional musician, then things come up that I never knew before. I just make music for fun, of course – it should be fun all the time. At the end, that is the result, reflecting more or less my fantasy from the past months and years that I've been working on those tracks.
What is interesting and makes me very happy – it is sort of a compliment – is when people say, "You know, Boris, I can say after three bars that this is your music or this is YELLO music". That is still, I think, the case with this album, as well. You can feel it or hear the characteristics.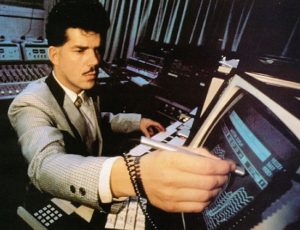 You mentioned the Fairlight, and your use of it is famous. Your old machine currently lives in Australia. Is it right that the lucky owner inherited your library of sound files?
The reason is that the hard drive didn't work anymore, so I sent the whole Fairlight to Australia to have the system fixed. They played out all of my old library, which was immense – it is a huge library – and sent it back to me on two or three hard disks.
It is very nice going back into those sounds. I'm not using them for this album, but the next time that I find some space, I would like to recover or recycle those sounds with the newest technology for sampling and go deeper – like with a microscope, going deeper into the molecules of all those sounds – and make new sounds.
It is a tragedy for me, because there was a lot of heart and sweat in those old samples. I recorded everything at the time. I threw a snowball at the studio wall and worked it into a bass drum in the end – things like this. It is nice to go back and see, in retrospect, how I worked at the time; how my mind and my feeling for sounds today has changed. It is a funny kind of history – a documentary for myself – to dig out all those old sounds and recover or recycle them.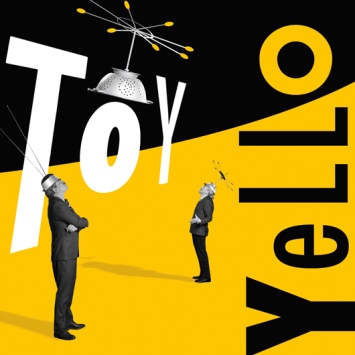 Do you work more these days with computers or do you prefer hardware synthesizers?
I do have, for sentimental reasons, still, the ARP Odyssey and a few other ones, but I hardly work with them because I am not an emotional or sentimental person. I work today with the newest plug-ins which are available.
Of course, it keeps my mind and my brain in a good condition. I think that, if I want to have a really dirty Moog type of sound, I can do this as well using some tricks. So, I am not a traditionalist – I am looking to the future.
We know you are a fan of THE NORMAL's 'Warm Leatherette' / 'TVOD.' Are you also a fan of FAD GADGET or other early electronic artists?
FAD GADGET, of course! I am also a fan of musique concrète. I am a big fan of Pierre Boulez, of course, György Ligeti, and even some parts from Karlheinz Stockhausen and Raymond Scott. They are real pioneers in using electronic music. They are big influences for my own music, as well. They gave me the original kick to start making electronic music.
At the shows in Berlin, Dieter will be front and centre, but is there a chance that we will get to see some of your collaborators – perhaps Malia and Fifi Rong?
Fifi Rong and Malia will be live there. Fifi will sing two tracks, Malia one track and two tracks in a duet or collaboration with Dieter. We are looking forward to keep them happy, of course!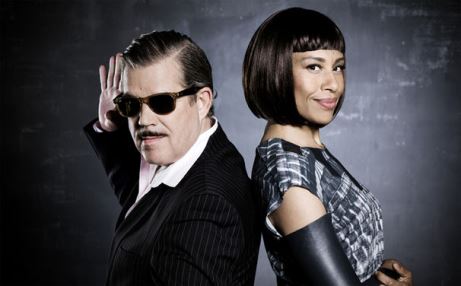 You worked with Malia on another project, ahead of the YELLO album. How did you come together?
It is kind of a long story, because friends of Malia came to me and asked a few times whether I would like to collaborate with her to produce four or five demo tracks that she could use to get a new contract. Finally, we started working between YELLO works, over about two years.
It was not enough doing four tracks – why don't we do a whole album? On and off, she came to the studio and we worked together for at least two years. She is still a good friend of YELLO, of course, so that is her voice – it fits well on our new album.
In the past, you have worked with Shirley Bassey and Billy Mackenzie, who are two of the great vocalists of the last century. Malia's voice sounds just as rich.
Yes, she has a special touch in her voice. It is not a colour which you find every day on this planet. She has a really special characteristic to her voice. She is one of the most respected Nina Simone interpreters; so, yes, she has a great voice. She has something alive and emotional in this voice, which is very unusual.
You recently collaborated with JEAN-MICHEL JARRE. What was that experience like?
The experience with JEAN-MICHEL JARRE was, if you compare it to chess players, like if you send a move to your friend in Stockholm or Tokyo. He was in Los Angeles and he sent me the track which he would like to collaborate on with YELLO for his album. As our move, Dieter and I sent him back some voices and a story, which Dieter came up with, and a few rhythmic and sound ideas from myself.
We haven't met so far, but it was a nice experience and I admire his musical life a lot. I remember 'Oxygene'. When I was very young, l thought "Wow, this is a whole other world of electronic music" – you know, it had the characteristic that Krautrock, all the German electronics, had at the time.
It was a pleasure and a big honour for us to be on this album, in such great company, with MASSIVE ATTACK and all these great people involved in the project.
YELLO released a music-making app called the Yellofier. Do you think you could see YELLO making a commercial track using that technology?
There are some sounds – some parts, some fragments – on the new album which I had done with the Yellofier. Also, we are developing some more effects or features for the Yellofier quite soon. I would like to get in a collaboration to build some hardware or a sampling machine that has the architecture I wish to work with – an expanded version of the Yellofier – just limited somehow. But that is an idea for the future.
---
ELECTRICITYCLUB.CO.UK gives its warmest thanks to Boris Blank
Special thanks to Duncan Clark at 9PR
'Toy'
is released via Polydor / Universal Music on 30th September 2016, available as a CD, deluxe CD, double LP and digital download
YELLO appear at Kraftwerk Berlin on 26th, 28th, 29th and 30th October 2016
https://www.facebook.com/yello.ch/
---
Text and Interview by Simon Helm
17th September 2016