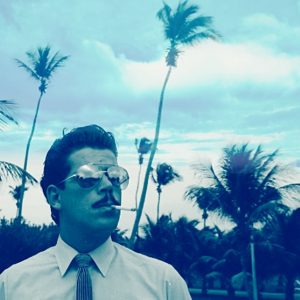 YELLO co-founder and instrumentalist BORIS BLANK is to release a boxed set of unreleased soundtrack material recorded between 1977-2014.
Together with partner Dieter Meier as YELLO, the Swiss duo's tongue-in-cheek avant pop attained a worldwide cult following with songs such as 'I Love You', 'Lost Again', 'Vicious Games', 'The Race' and 'The Rhythm Divine' featuring Dame Shirley Bassey.
Their music notably appeared in films such as John Hughes' 'Ferris Bueller's Day Off' and Michael J Fox's 'Secret of My Success'.
'Electrified' is a solo collection of soundtrack work from Blank; this limited edition boxed set will contain 3 hours of unreleased music. Over the years, he wrote a large number of soundtrack ideas that were never publicly released.
Originally launched as a Kickstarter project, the 58 musical sketches range from the race friendly uptempo title track 'Electrified' that was commissioned for Volkwagen, to the more abstract, spacey vibes of 'The Time Tunnel'. The reggaefied synth strings of 'The Last Mile' give a stylised diversion to the rhythm while 'Future Past' buzzes and whirs over a thumping four-to-the-floor beat. The unsettling beautiful 'One Minute To Go' could have been in a John Carpenter movie while the sombre, tribal jazz of 'Cult Of Mirrors' is in another world.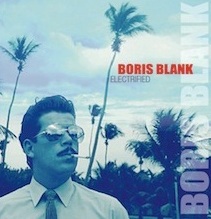 These tracks make up the main 45 track part of the release covering 1984-2014. But there is a bonus cassette / download of material that was originally recorded between 1977-83 onto Revox A77 2-track or compact cassette. The electro scratch flavoured 'Aqua Marine' begins this 'Rote Fabrik' archive section and will not disappoint YELLO fans. There's also the surreal drama of 'Echo Gang' and ambience of 'Violetta' while the percussive 'Young Dr Kirk' brings in some detuned harmonics into the equation. The boxed set also contains a 36-page booklet of Boris Blank's personal photographs, biography and comments.
BORIS BLANK kindly spoke to ELECTRICITYCLUB.CO.UK about 'Electrified', his career with YELLO and working with the late BILLY MACKENZIE…
How did you manage to have so much unreleased material in the vaults for this 'Electrified' boxset?
I have a great similarity with squirrels. They bury their nuts and dig them out when needed. But sometimes they forget about them. In the last 35 years, I've written about 200 tracks that were never used. Ian Tregoning, the man who brought YELLO to the UK, was on a visit 2 years ago and we started listening to the vaults. One hard-drive alone contained 26 songs that are now on 'Electrified'. That was the decision to launch a boxset on this scale.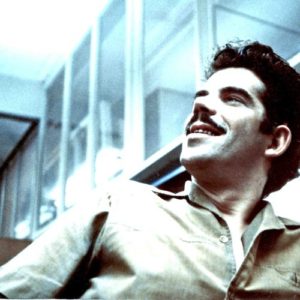 'Electrified' was made possible by the Kickstarter platform. Is crowdfunding the future for an artist in your position?
I think, there are two important points for crowd-funding:
1. A set of this complexity would never be published by a record company, because it would be too expensive. I also have complete control of content and packaging.
2. You have an immediate feedback from your fans, so you can see very quickly whether the project is concluded or not. This saves energy.
It must have been fascinating to listen back to the recordings, but also be reminded how the electronic instrumentation was developing through the years?
Amazingly, they sound very good. Some of them almost timeless. Working with modern technology is much more convenient though, it stops you making final decisions.
What were your favourite synths?
The ARP Odyssey was my first love. One of the few analog synths I still have. Herbie Hancock used it on the 'Sextant' album and it changed my life. I saved up and bought one.
Did the variety of recording media that would have been used present any issues in terms of the final sound quality of the product? For instance, was there any good material that had deteriorated which had to be left out?
In the early days I recorded directly onto cassette, sometimes bouncing tracks and playing new parts at the same time. The synths were also pretty noisy so there were several 'technical challenges' on the 'Rote Fabrik (1977-83)' material. Luckily, no material was dropped because of deterioration.
Was any of this 'Electrified' material ever considered for YELLO?
For 35 years now, I make music for YELLO like a painter who paints dozens of pictures for an exhibition. In the end, however, it takes only 12 or 14 tracks for a YELLO album so the rest of the images remain in the workshop. These are the songs. These are now 'Electrified'.
What are particularly your favourite tracks on 'Electrified'?
Mmm, it's like asking a father to pick his favorite child. My current favourites are 'The Time Tunnel' and 'Electrified'. I recommend the videos, they're amazing.
With this box set, and Dieter Meier performing solo concerts, what is the state of play at the moment with YELLO?
2014 is the year of the side-chain. 2015 starts in a few months and YELLO will return to the main street. The new album is nearly ready.
The late Billy MacKenzie was a regular collaborator of YELLO, what was he like to work with and what was your favourite work you did with him?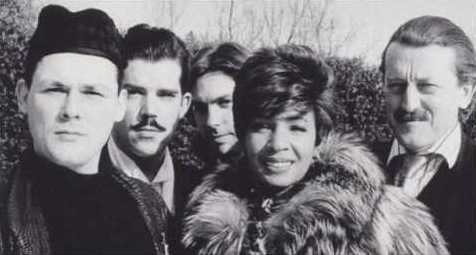 The songs 'Capri Calling' and 'Because You Love' still get under my skin. Working with Billy was always a pleasure. He worked fast and sang with his whole heart and soul, he gave everything. You could see it was very emotional for him. And for me.
What would you say were your proudest career moments with YELLO?
Proud is a funny word but yes, I am proud that YELLO still exists in 2014. In 1977, I never would have believed it.
---
ELECTRICITYCLUB.CO.UK gives its warmest thanks to BORIS BLANK
Special thanks to Lee Puddlefoot and Josh Cooper at 9PR
'Electrified' is released by Blank Media as a vinyl / CD / cassette boxset on 15th September 2014. A limited edition 20 track promo CD is also available.
http://borisblankelectrified.com
https://www.facebook.com/yello.ch
---
Text and Interview by Chi Ming Lai
5th September 2014