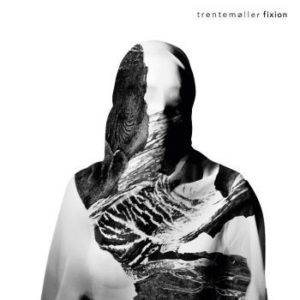 'Fixion' is the fourth album from Copenhagen-based producer Anders Trentemøller and rather than being an overtly electronic work, it draws from the gigging band sound of the artist with live bass and guitar at times prominent in the overall mix.
To even a casual listener, 'Fixion' would simply not exist if it weren't for the template laid down by Manchester legends JOY DIVISION.
The sound which latterly went on to inform that of THE CURE with their magnum opus 'Disintegration'
is omnipresent here alongside distant echoes of Gary Numan.
What TRENTEMØLLER has done though is infuse the distinctive guitar/bass sound of these artists with electronics and overlay them with a selection of female vocalist including Jehnny Beth from UK post punk act SAVAGES and longtime collaborators Marie Fisker and Lizbet Friske.
Opening track 'One Eye Open' has a bassline which is a slowed-down dead-ringer for JOY DIVISION's 'Shadowplay', even the key is the same. In an era where an artist can potentially face major legal action for just templating the overall vibe and sound of a song (see the 'Blurred Lines'/ Marvin Gaye case), it will be interesting to see if the lawyers come knocking regarding this work.
The brooding majestic sound and production of the backing track (including some nifty Linn Drum programming) isn't however quite matched by the vocal melody, with Marie Fisker's contribution never quite holding the listener's attention throughout.
'Never Fade' is based around a "Never fade, never look down" vocal refrain; added to this are appropriately epic synth strings which are combined with a Robert Smith sound-a-like guitar sound. What takes the song away from being a straight pastiche are the downtempo electronic house drums, 4/4 kick and outro closed/open hi-hat pattern.
First single 'River In Me' is pretty sprightly in comparison with much of the material here, an interesting hybrid of uptempo drum machine mixed with live bass and the sort of hollow sampled synth riff that wouldn't have been out of place on DEPECHE MODE's 'Construction Time Again'. Jehnny Beth from SAVAGES contributes vocals and the song is an undoubted highlight here if only because it raises the BPM and energy level.
'Redefine' has some great synth sounds and production touches, but again melodically isn't a strong enough song to make you want to especially revisit it. 'November' is the longest track here, a beautifully atmospheric instrumental, full of washy synths, stereo-panned sound effects and reverbed guitars; whilst 'Circuits' is the only other track apart from 'River In Me' to break out of the overall downtempo sound of the album.
With TRENTEMØLLER providing the theme music to the AMC series 'Halt & Catch Fire', it is no surprise that in many places, 'Fixion' comes across as a soundtrack to a dark, imaginary thriller – the music is often textural rather than melodic and tends to feel like it should lurk sinisterly in the background rather than demanding your full attention.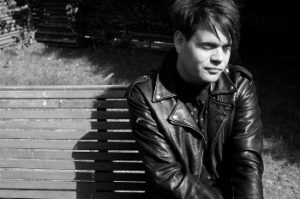 It's hard not to compare 'Fixion' with THE CURE's 'Disintegration'; both consist of mainly downtempo songs but whereas the latter had the soul-bearing mid-life crisis lyrics and vocals of Robert Smith as a focal point, the former lacks a comparable cohesion. Despite sounding appropriately epic and using all the right frames of reference, 'Fixion' never hits the heights of Smith and Co's acclaimed career highlight despite being enjoyable as a late-night listening soundscape-based piece of work.
TRENTEMØLLER is undoubtedly highly talented as a producer/remixer and in many circles is seen as THE musician to produce a future work by DEPECHE MODE, but here it is nigh on impossible to listen to 'Fixion' without referencing the ghosts of other works and musicians.
---
'Fixion'
is released by In My Room in CD, vinyl and download formats
http://www.anderstrentemoller.com/
https://www.facebook.com/trentemoller/
https://trentemoller.lnk.to/Fixion
---
Text by Paul Boddy
Photo by Sofie Nørregaard
18th September 2016