The soundtrack of The Blitz Club was provided by its resident DJ Rusty Egan and its story is more than well documented.
This vibrant post-punk scene had a flamboyant clientele who were dubbed 'Blitz Kids', 'The Cult With No Name' and 'New Romantics'.
It became the catalyst for several bands including VISAGE, SPANDAU BALLET and CULTURE CLUB, as well as assorted fashion designers, visual artists and writers.
Rusty Egan told ELECTRICITYCLUB.CO.UK: "I just played as much as I could fit in, it was not all disco. It was a bar and opened after work. I'd arrive 8.30–9.00pm and played all my faves till it was packed, then I got them dancing and at the end, I slowed down".
The dancing style at The Blitz Club often involved the swaying of arms at a distance from the face like slow motion maraca shaking so as not to spoil any carefully hairsprayed styles. Meanwhile, feet movements were often impossible as the small dancefloor was often overcrowded!
With Steve Strange as doorman and fashion gatekeeper, the concept for what was initially a "Bowie Night" came together at Billy's nightclub in Soho in Autumn 1978 in an effort to find something new and colourful to escape the oncoming drabness in the Winter Of Discontent. After a disagreement with the owners of Billy's, the pair moved their venture to The Blitz Club.
Although Rusty Egan had been a soul boy and an active participant in punk through a stint rehearsing with THE CLASH and then as a member of THE RICH KIDS with Midge Ure, the two friends became fascinated with electronic dance music though the Giorgio Moroder produced 'I Feel Love' by Donna Summer and KRAFTWERK's 'Trans Europe Express' album which had been a surprise favourite in New York discos and whose title track referenced David Bowie.
"There was a couple of years of punk which Midge Ure and myself weren't too impressed with in terms of the clubs and the environment in Thatcherite Britain, it was horrible in Manchester, Birmingham and Liverpool!" recalled Egan, "So we were just trying basically to grasp the good in life, trying to be positive in a very negative time."
Although Egan curated an eclectic playlist of available synth works supplemented with soundtracks and relatable art rock tunes, tracks were comparatively scarce in this new innovative electronic form.
So with studio time available following the split of THE RICH KIDS, Ure and Egan hit upon the idea of making their own electronic dance music for The Blitz Club, fronted by Steve Strange. Ure came up with the name VISAGE for the project and presented the demo to his then employers at EMI Records, but it was rejected!
Undeterred, the pair recruited Billy Currie from a then-in hiatus ULTRAVOX plus MAGAZINE's Dave Formula, John McGeoch and Barry Adamson to record the first VISAGE album at the-then newly constructed Genetic Studios of Martin Rushent.
When Billy Currie toured with Gary Numan in 1979, he and fellow keyboardist Chris Payne composed what was to become 'Fade To Grey'; it was included on the eventual 'Visage'
album released by Polydor Records in 1980 and the rest is history, reaching No1 in West Germany!
VISAGE was the beauty of the synthesizer played with symphonic classical overtones fused to the electronic dance beat of Neu Europa and visually styled like a cross between the Edwardian dandies and Weimar Cabaret. Midge Ure remembered "it was a major part of my life and Steve was a major part of that period".
The meeting of Ure and Currie in VISAGE led to the diminutive Glaswegian joining a relaunched ULTRAVOX who released the iconic 'Vienna'
album in 1980. Co-produced by Conny Plank, the German always thought in terms of sound and on the title song, he imagined an old man at a piano in a desolate theatre who had been playing the same tune for forty years.
And when Billy Currie came to record his ivory parts, that was exactly the feel which Plank had engineered. It was to become a 'Bohemian Rhapsody' for the New Romantic movement when it was released as a single, stalling at No2 despite being one of the best selling singles of 1981, gracing the UK charts at the same time as 'Fade To Grey'.
Having started as a "Bowie Night", the man himself became fascinated by this emergent cult with no name that he had inspired. In 1980, Jacqueline Bucknell, an assistant from his label RCA who was also a Blitz Kid, had taken Bowie down to The Blitz Club to cast extras to appear in a video for his new single 'Ashes To Ashes'; among the chosen ones was Steve Strange.
Utilising Roland guitar synths and an ARP string machine with a final burst of ARP Odyssey, David Bowie saw 'Ashes To Ashes' as an epitaph for his artistic past as he lyrically revisited the Major Tom character from 'Space Oddity' over a decade on.
With this, The Blitz Club had now become a mainstream phenomenon as the BBC's 'Nationwide' programme sent an investigative team in, signalling a changing of the guard in popular culture with parallel scenes going on at The Rum Runner in Birmingham, The Warehouse in Leeds and Crocs in Rayleigh from which DURAN DURAN, SOFT CELL and DEPECHE MODE were to respectively gain their fledgling followings.
The perceived elitist exclusivity of The Blitz Club had partly become legend as a result of Steve Strange refusing entry to Mick Jagger for his sporting of blue jeans. Playing on this and adopting its electronic aesthetic to attract attention, five lads from Islington formed SPANDAU BALLET and initially only performed at special events which were by invitation only. Essentially becoming The Blitz Club's house band, the quintet later scored worldwide success with a less radical sanitised pop soul sound.
Singer Tony Hadley said to ELECTRICITYCLUB.CO.UK: "Our first album The 'Journeys To Glory'
will always be one of my favourite Spandau albums, we were just young excited lads trying to make our mark on the world. There's a rawness and energy on that album that is impossible to recreate. I love synthpop and still one of my favourite songs is SPANDAU BALLET's first release ' To Cut A Long Story Short'."
Not all enjoyed their visits to The Blitz Club; Billy MacKenzie notably highlighted the vapid nature of the scene in ASSOCIATES' second hit single 'Club Country'. But buoyed by its success, Steve Strange and Rusty Egan eventually vacated The Blitz Club and took over The Music Machine in 1982 and relaunched it as The Camden Palace, making it one of the UK's first modern superclubs.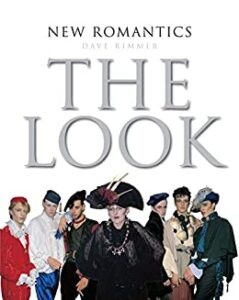 But the spirit of The Blitz Club still lives on and recently, there came the surprise announcement that Zaine Griff was to join Rusty Egan and 'Fade To Grey' co-writer Chris Payne to perform the songs of VISAGE in an audio-visual presentation at a number of events across Europe including W-Festival in Belgium.
Using Dave Rimmer's 2003 book 'New Romantics: The Look'
as an initial reference point and calling on the memories of Rusty Egan himself to verify whether he had actually played these songs in his DJ sets, here are 25 Songs Of The Blitz Club selected by ELECTRICITYCLUB.CO.UK to celebrate the flamboyant legacy of that Blitz Spirit.
---
ROXY MUSIC Both Ends Burning (1975)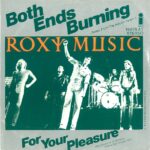 Following-up the hit single 'Love In The Drug', 'Both Ends Burning' was ROXY MUSIC's second 'Siren'
call. With Bryan Ferry's stylised but anguished vocals, it was a track which laid down the sophisticated art pop trail that JAPAN and DURAN DURAN would later be pursuing. Featuring a prominent coating of ARP Solina string machine sweetened by hypnotic bass and squawky sax, 'Both Ends Burning' is probably the most under rated single in the Roxy canon.
Available on the ROXY MUSIC album 'The Best Of'
via Virgin Records
---
BRIAN ENO Kings Lead Hat (1977)
With a title that was an anagram of TALKING HEADS, the New York art school combo were the inspiration for the frantic metallic romp of 'Kings Lead Hat' which became a favourite at The Blitz Club. Brian Eno aped David Byrne in his vocal delivery, while he was later to produce three of the band's albums as he moved further away from art rock as a solo artist. The song was later covered by ULTRAVOX in their live sets during the early phase their Midge Ure-fronted incarnation.
Available on the BRIAN ENO album 'Before & After Science'
via Virgin Records
---
KRAFTWERK Showroom Dummies (1977)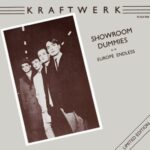 KRAFTWERK reacted as they generally did to negative criticism by writing a song. A response to a review that said their motionless persona at live performances was like 'Showroom Dummies', the sparse eerie atmosphere was punctuated by a tight and rigid electronic drum sound that was completely new and alien, something Rusty Egan was looking to emulate. Incidentally, the count-in of "eins zwei drei vier" was a deadpan Germanic parody of THE RAMONES!
Available on the KRAFTWERK album 'Trans Europe Express'
via EMI Music
---
IGGY POP Nightclubbing (1977)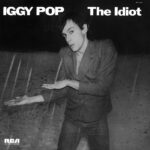 An Iggy Pop collaboration with David Bowie, the Vampiric glam of 'Nightclubbing' was the former James Osterberg's commentary on what it was like hanging out with him every night. Utilising a simple piano melody and a cold Schaffel rhythm via the mechanical precision of a Roland drum machine, legend has it that Iggy insisted on keeping it, saying "it kicks ass, it's better than a drummer". Alongside 'Lust For Life', 'Nightclubbing' also featured in the soundtrack of 'Trainspotting'.
Available on the IGGY POP album 'The Idiot'
via Virgin Records
---
ULTRAVOX! Hiroshima Mon Amour (1977)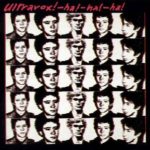 Utilising Warren Cann's modified Roland TR77 rhythm machine, this was John Foxx moving ULTRAVOX! into the moody ambience pioneered by CLUSTER, away from the art rock of the self-titled first album and the punky interim single 'Young Savage'. 'Hiroshima Mon Amour' had initially been premiered as a far spikier uptempo number for the B-side of 'ROckWrok'. Incidentally, the 'CC' credited on saxophone is not Chris Cross, but a member of the art collective GLORIA MUNDI.
Available on the ULTRAVOX! album 'Ha! Ha! Ha!'
via Island Records
---
LA DÜSSELDORF Viva (1978)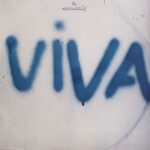 LA DÜSSELDORF's second long player 'Viva' was their most successful album and the title track was a regular staple at The Blitz Club. An oddball slice of cosmic space rock sung in French and German by Klaus Dinger, proceedings were aided by the dual motorik thud of Hans Lampe and Thomas Dinger. Performed with the same group of musicians, 'E-Musik' by Dinger's previous band NEU! had also been a favourite at The Blitz Club, influencing the intro of the ULTRAVOX B-side 'Face To Face'.
Available on the LA DÜSSELDORF boxed set 'Triple Album Collection'
via WEA Records
---
GIORGIO MORODER Chase (1978)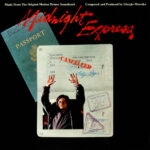 Commissioned by Alan Parker for the graphic prison drama 'Midnight Express', the noted director wanted some electronic accompaniment to the crucial chase scene of the film in the style of 'I Feel Love'. The bassline from Giorgio Moroder's own 1976 cover of 'Knights In White Satin' was reappropriated. The fruit of their labours was this Oscar winning Hi-NRG romp bursting with VANGELIS-like keyboard melodies, driven by an intense slamming and syncopated by popping pulses.
Available on the GIORGIO MORODER album 'Midnight Express'
via Casablanca Records
https://www.giorgiomoroder.com/
---
THE NORMAL Warm Leatherette (1978)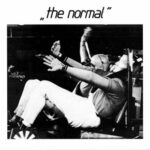 Already a fan of German music and 'Autobahn' by KRAFTWERK in particular, Daniel Miller's sense of experimentation and an adoption of punk's DIY ethic led him to buying a Korg 700s synthesizer. Wanting to make a punk single with electronics, he wrote and recorded the stark JG Ballard influenced 'Warm Leatherette' as an independent single release on his own Mute Records. Meanwhile, The Blitz Kids came up with their own bizarre twisting and turning dance entering a human arch to accompany it…
Available on THE NORMAL single 'Warm Leatherette'
via Mute Records
http://mute.com/category/the-normal
---
RIECHMANN Wunderbar (1978)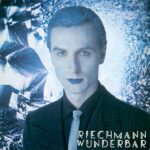 The late Wolfgang Riechmann is the forgotten man in the Düsseldorf axis having been in SPIRITS OF SOUND with Michael Rother and Wolfgang Flür; had his life not been tragically cut short, he certainly had the potential to become a revered and respected cult musical figure. The opening title track of his only album chimed like a Cold War spy drama before the beautifully almost oriental melodic piece imagined PINK FLOYD meeting CLUSTER over a delicate Schaffel beat.
Available on RIECHMANN album 'Wunderbar'
via Bureau B
http://www.bureau-b.com/infotexte/Riechmann.Wunderbar.Bio.engl.pdf
---
VISAGE In The Year 2525 (1978 – released 1983)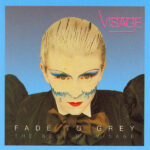 ZAGER & EVANS' pessimistic ditty was perfect fodder for the first VISAGE demo. Steered by Midge Ure using his freshly acquired Yamaha synths and punctuated by Rusty Egan's incessant Roland drum machine and synthetic percussion, 'In The Year 2525' was perfectly resigned aural dystopia from its vocodered intro onwards. Steve Strange's deadpan fronted the sombre tone perfectly but Ure's vocal backing and counterpoints added that extra slice of musicality.
Available on the VISAGE album 'The Face'
via Universal Records
---
YELLOW MAGIC ORCHESTRA Firecracker (1978)
One of first Japanese bands to have a Top 20 hit single in the UK was YELLOW MAGIC ORCHESTRA in 1980. 'Firecracker' was a cover of a 1959 composition by Martin Denny but actually released as 'Computer Game (Theme From The Invader)'. Recorded in 1978, the parent self-titled album was noted for its use of the then brand new Roland MC8 Micro-Composer to control the synthesizers. The result was a clean, exotic pop sound that was unusual, even in the synthpop heartland of Europe.
Available on the YELLOW MAGIC ORCHESTRA album 'Yellow Magic Orchestra'
via Sony Music
---
GINA X PERFORMANCE No GDM (1979)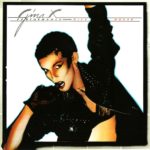 Produced by Zeus B Held, 'No GDM' was written by androgynous art history student Gina Kikoine in honour of the "great dark man" Quentin Crisp and featured an array of ARP and Moog synths to signal the birth of a new European Underground. Unsurprisingly, the song gained heavy rotation at The Blitz Club. The nonchalant, detached vocal influence of GINA X PERFORMANCE went on to be heard in the music of LADYTRON, CLIENT and MISS KITTIN.
Available on the album 'Nice Mover'
via LTM Recordings
http://www.ltmrecordings.com/gina_x.html
---
JAPAN Life In Tokyo (1979)
Working with Giorgio Moroder, David Sylvian submitted 'European Son' for the session in Los Angeles but it was rejected by the producer. Instead, the Italian offered several of his demos, of which, Sylvian picked the one he considered to be the worst so that he could stamp more of his own vision for the developing synthesized sound of JAPAN. Considered to be too avant-garde at its inception but ahead of its time, unbeknown to Moroder and Sylvian, they had just conceived DURAN DURAN!
Available on the JAPAN album 'Assemblage'
via Sony BMG Records
---
THOMAS LEER & ROBERT RENTAL Day Breaks Night Heals (1979)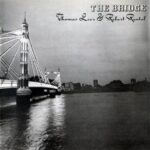 Originally released on THROBBING GRISTLE's Industrial Records, 'The Bridge' album saw Scottish duo Thomas Leer and Robert Rental trading vocal and instrumental duties. With an air of FAD GADGET, 'Day Breaks Night Heals' showcased some of Leer's pop sensibility that was later apparent in his Arista solo period and in ACT with Claudia Brücken, while Rental maintained a dark experimental presence in this slice of artful electronic blues. Robert Rental sadly passed away in 2000.
Available on the album 'The Bridge' via The Grey Area
http://mute.com/category/thomas-leer-and-robert-rental
---
SIMPLE MINDS Changeling (1979)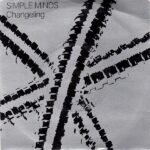 Manipulating their influences like SPARKS and MAGAZINE with a very European austere, Glasgow's SIMPLE MINDS were "underground, pulsating through" thanks to the rhythmic interplay of Derek Forbes' bass with Mick McNeil's synths. Charlie Burchill was now thinking beyond the sound of a conventional electric guitar while the precision of under rated drummer Brian McGee locked the glue. That just left Jim Kerr to throw his bizarre shapes and pontificate over this dark avant disco.
Available on the SIMPLE MINDS album 'Reel To Real Cacophony'
via Virgin Records
http://www.simpleminds.org.uk/
---
SPARKS Beat The Clock (1979)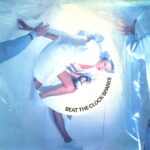 Having graced the UK Top 20 again with the tremendous 'No1 Song In Heaven', SPARKS continued their Giorgio Moroder produced rejuvenation and had an even bigger hit with 'Beat The Clock'. Percussively augmented by Keith Forsey who was later to produce Billy Idol, Russell Mael's flamboyant falsetto more than suited the electronic disco sound while the programmed backing meant that Ron Mael could stoically maintain his image of doing nothing.
Available on the SPARKS album 'No1 In Heaven'
via Lil Beethoven Records
---
TELEX Moscow Diskow (1979)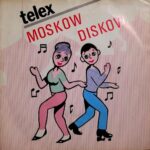 Belgian trio TELEX comprised of Marc Moulin, Dan Lacksman and Michel Moers, with the intention of "making something really European, different from rock, without guitar". Opening their debut album 'Looking for Saint Tropez' which also contained their funeral robotic cover of 'Rock Around The Clock', 'Moscow Diskow' took the Trans-Siberian Express to Moscow, adding a funkier groove compared with KRAFTWERK's 'Trans Europe Express' excursion for what was to become a cult international club favourite.
Available on the TELEX album ''Looking For San-Tropez'
via EMI Music
https://www.facebook.com/TELEX-312492439327342/
---
THROBBING GRISTLE Hot On The Heels Of Love (1979)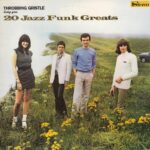 From their third album '20 Jazz Funk Greats', the uncompromising THROBBING GRISTLE led by the late Genesis P-Orridge were neither jazzy or funky! Gloriously sequenced by Chris Carter via a Roland System-100M modular, 'Hot On The Heels Of Love' was mutant dystopian disco lento with a hypnotic rhythm punctuated by a synthetic whip-crack for that S&M twist as Cosey Fanni Tutti's whispered vocals competed with pentatonic melodies and electronic drill noises!
Available on the THROBBING GRISTLE album '20 Jazz Funk Greats'
via Industrial / Mute Records
https://twitter.com/ThrobbingGrstle
---
ZAINE GRIFF Ashes & Diamonds (1980)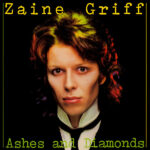 Zaine Griff had a Bowie-esque poise was tailor made for The Blitz Club and Tony Visconti saw enough in him to produce his debut solo album 'Ashes & Diamonds'. Featuring Hans Zimmer on synths, the title song was sitting just outside the Top 40 and earned a performance on 'Top Of The Pops' but the episode was pulled thanks to a Musicians Union strike. Demonstrating the song's longevity despite it not being a major hit, it was recently covered live by American alternative rockers MGMT.
Available on the ZAINE GRIFF album 'Ashes & Diamonds / Figvres'
via MIG Music
---
THE HUMAN LEAGUE Being Boiled (1980)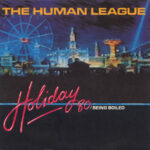 'Being Boiled' was the first song Philip Oakey wrote with Martyn Ware and Ian Craig Marsh for THE HUMAN LEAGUE, his bizarre lyrics being the result of a confusion between Buddhism and Hinduism while highlighting the plight of silk worms. Intended to reimagine FUNKADELIC's funky overtones as synthetic horns, this brassier re-recorded version with fatter electronic beats was included on the 'Holiday 80' EP and the 'Travelogue' album, becoming a dance staple of The Blitz Club.
Available as a bonus track on THE HUMAN LEAGUE album 'Travelogue'
via Virgin Records
http://www.thehumanleague.co.uk/
---
SPACE Tender Force (1980)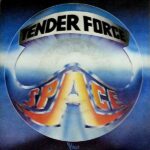 Didier Marouani wrote the worldwide hit 'Magic Fly' but having left the band, Roland Romanelli and Jannick Top continued as SPACE. The rousing thrust of 'Tender Force' was, like 'Magic Fly', produced by Jean-Philippe Iliesco who later invited Rusty Egan to contribute a timbale heavy remix of this synth disco tune; he was later to begin an ill-fated business relationship with Iliesco who was named by Midge Ure in his 'If I Was' autobiography as responsible for putting a wedge between him and Egan in VISAGE…
Available on the SPACE album 'The Best Of'
via Nang Records
---
YELLO Bostich (1980)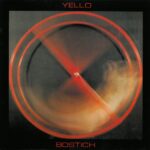 Although now known as a duo, eccentric Swiss pioneers YELLO actually began as a trio of Dieter Meier, Boris Blank and Carlos Peron. Later remixed and extended, the military drum tattoo at the start of 'Bostich' was deceiving as an electronic throb quickly set in. This was perfect avant garde disco for The Blitz Club with a quirky range of vocal pitches from Meier while the track also included a style of speedy European rap later that was repeated on their only major UK hit 'The Race' in 1988.
Available on the YELLO album 'Essential'
via Mercury Records
---
LANDSCAPE Einstein A Go-Go (1981)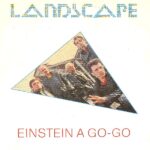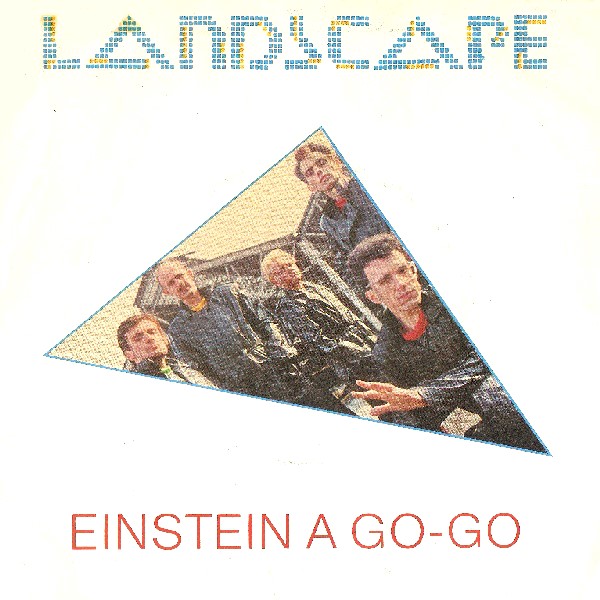 Electronic pop music was often seen as pretentious, LANDSCAPE had their tongues firmly in their cheeks as evidenced by 'Einstein A Go-Go'. "The song is a cautionary tale about the apocalyptic possibilities of nuclear weapons falling into the hands of theocratic dictators and religious extremists." said the band's Richard Burgess, "We talked about the track conceptually before we wrote it and our objective was to make a very simple, cartoon-like track with a strong hook that would belie the meaning of the lyrics!"
Available on LANDSCAPE album 'From The Tea-Rooms Of Mars…'
via Sony Music
https://twitter.com/Landscape_band
---
SHOCK R.E.R.B. (1981)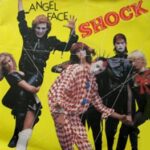 Written as a B-side instrumental for The Blitz Club's resident dance troupe SHOCK to work a routine to, 'R.E.R.B.' was constructed by Rusty Egan and Richard Burgess, hence the title. Burgess had been doing the linking interludes with a Fairlight on the first VISAGE album and brought in a Roland System 700 modular driven by the Micro-composer while Egan triggered the brain of the synthesized drum system that Burgess had been working on with Dave Simmons for its punchy drum fills.
Available on the SHOCK single 'R.E.R.B.'
via Blitz Club Records
https://twitter.com/DJRustyEgan
---
SOFT CELL Memorabilia (1981)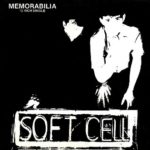 Produced by Daniel Miller, one of the first SOFT CELL recordings on signing to Phonogram was the seminal 'Memorabilia'. While not a hit, it was critically acclaimed and become a favourite at The Blitz Club. Dave Ball's deep Roland Synthe-Bass and klanky Korg Rhythm KR55 provided a distinctive danceable backbone to accompany Marc Almond's souvenir collecting metaphors about sexual promiscuity. After this, SOFT CELL were signed by Rusty Egan to Metropolis Music for publishing.
Available on SOFT CELL album 'Keychains & Snowstorms: The Singles'
via Universal Music
---
Approved by Rusty Egan, ELECTRICITYCLUB.CO.UK presents the 'The Blitz Spirit' playlist capturing the era and beyond at: https://open.spotify.com/playlist/0y4GXXotg4BFPZ6qMklwdx
---
Text by Chi Ming Lai with thanks to Rusty Egan
13th April 2020