The recent release of the ULTRAVOX! 4 CD box set 'The Island Years' was a timely reminder that their one-time leader John Foxx has had a music career that has spanned over four decades.
Born Dennis Leigh, his first recorded work was a ROXY MUSIC styled cover of 'Ain't Misbehavin' for an arthouse adult film of the same name, as a member of TIGER LILY. The quintet comprising of Foxx, Warren Cann, Chris Cross, Billy Currie and Stevie Shears renamed themselves ULTRAVOX! and signed a deal with Island Records.
Reinforcing their art rock aspirations seeded by THE VELVET UNDERGROUND and Bowie, ULTRAVOX! secured the production input of synth pioneer and label mate BRIAN ENO for their self-titled debut in 1977. Two albums later, they began to make headway with a template inspired by the emergent electronic bands from Germany such as KRAFTWERK, CLUSTER and NEU!
However, Foxx became disillusioned with the restrictions of a band format and departed ULTRAVOX! in 1979 for a solo career; the end result was the 'Metamatic' album, released in 1980 on Virgin Records. Recorded at Pathway, an eight-track studio in Islington using an ARP Odyssey, Elka Rhapsody 610 and Roland CR78 Compurhythm, the seminal long player yielded two unexpected hit singles in 'Underpass' and 'No-One Driving'.
Foxx said of that period: "You felt like some Film Noir scientist inventing a new life-form in the basement. I also think it was the beginning of Electro-Art-Punk or something like that. A strange wee animal. Seems to have bred copiously with everything available and still survived – right to this day."
In the years since, John Foxx has continued to innovate within electronic, experimental and ambient spheres. Despite this, he is still very much under rated, especially compared with artists who benefited from his influence.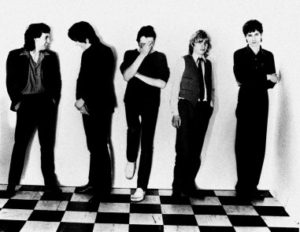 Gary Numan has always acknowledged his debt to the synth rock overtures of ULTRAVOX! while DEPECHE MODE's admiration of 'Metamatic' led to its incumbent engineer Gareth Jones working with the band on their own Berlin Trilogy of 'Construction Time Again', 'Some Great Reward' and 'Black Celebration'.
So with a vast repertoire to his name, what tracks in his various guises would act as a Beginner's Guide to the man referred to affectionately as Lord Foxx Of Chorley?
This is not intended to be a best of chronology, more a reflection of highly divergent career. With a restriction of one recording per album project, ELECTRICITYCLUB.CO.UK lists its #Foxx20.
---
ULTRAVOX! My Sex (1977)
Using Brian Eno's Minimoog with a knob marked with a sheep sticker to indicate that it made woolly sounds, Billy Currie's classical sensibilities combined with Foxx's detached dissatisfaction for the wonderful 'My Sex'. Of Eno, Foxx said, "It was good to hear his stories and enact his strategies. He wasn't greatly experienced in studio craft but he was a good co-conspirator, someone with a useful overview, who understood where we wanted to go. He was just what we wanted, really. A sort of art approach to recording"
Available on the ULTRAVOX! album 'Ultravox!'
via Island Records
---
ULTRAVOX! Hiroshima Mon Amour (1977)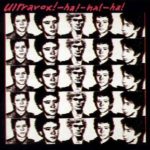 Utilising Warren Cann's modified Roland TR77 rhythm machine, this was Foxx moving into the moody ambience pioneered by CLUSTER, away from the art rock of the first album and the aggressive attack of interim 45 'Young Savage'. 'Hiroshima Mon Amour' had been premiered as a spikier uptempo number for the B-side of 'ROckWrok'. The 'CC' credited on saxophone is not Chris Cross, but a member of GLORIA MUNDI, a collective fronted by EDDIE & SUNSHINE who later appeared with Foxx on 'Top Of The Pops'.
Available on the ULTRAVOX! album 'Ha! Ha! Ha!'
via Island Records
---
ULTRAVOX! Quiet Men – 12 inch version (1978)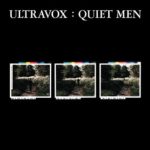 Relocating to Cologne to work with the legendary Conny Plank for their third album 'Systems Of Romance'
, ULTRAVOX! became more texturally powerful thanks to Billy Currie's ARP Odyssey, the EMS Synthi AKS of Chris Cross and the recruitment of guitarist in Robin Simon. 'Quiet Men' was a perfect integration of all those elements attached to a rhythm machine backbone. Of the even punchier 12 inch rework, Foxx told Record Collector in 2003: "We remixed it so that Warren's metal beats would shred speakers"
Available on the ULTRAVOX! box set 'The Island Years'
via Caroline International
---
JOHN FOXX He's A Liquid (1980)
"I want to be a machine" sang Foxx on the 'Ultravox!' debut and he virtually went the full hog with the JG Ballard inspired 'Metamatic'. His mission was to "Make a language for the synth and the drum machine". The deviant 'He's A Liquid' was pure unadulterated Sci-Fi: "I think it was a bit of punk electronica at the right time – just before everyone else raided the shed. Historically, perhaps it defines an impulse – something that wasn't possible before – one man and some cheap machines making music independently".
Available on the JOHN FOXX album 'Metamatic'
via Edsel Records
---
JOHN FOXX Europe After The Rain (1981)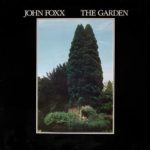 Foxx admitted he had been "reading too much JG Ballard" and had thawed considerably following 'Metamatic'. Now exploring beautiful Italian gardens and taking on a more foppish appearance, his new mood was reflected in his music. Moving to a disused factory site in Shoreditch, Foxx set up 'The Garden' recording complex and the first song to emerge was the Linn Drum driven 'Europe After The Rain'. Featuring acoustic guitar and piano, Foxx had now achieved his system of romance.
Available on the JOHN FOXX album 'The Garden'
via Edsel Records
---
ANTENA The Boy From Ipanema (1982)
Before NOUVELLE VAGUE, French-Belgian combo ANTENA hit upon the idea of merging electronic forms with a samba cocktail style. Released on the prestigious Belgian label Les Disques Du Crépuscule who Foxx contributed 'A Jingle' for the compilation 'From Brussels With Love'
, he produced their cover of 'The Boy From Ipanema', adding robotic textures via The Human Host. Much lighter that any of his own work, it was also quite sinister, making this a unqiue curio in the John Foxx portfolio.
Available on the ANTENA album 'Camino Del Sol'
via Les Disques du Crépuscule
---
JOHN FOXX Ghosts On Water (1983)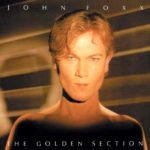 Foxx had envisioned 'The Golden Section' as "a roots check: Beatles, Church music, Psychedelia, The Shadows, The Floyd, The Velvets, Roy Orbison, Kraftwerk, and cheap pre-electro Europop". Working with Zeus B Held, the album had a psychedelic electronic rock flavour, liberally seasoned with vocoder effects and samplers. With folk laden overtones and some frantic percussion work from HAIRCUT 100's Blair Cunningham, 'Ghosts On Water' was one of the album's highlights.
Available on the JOHN FOXX album 'The Golden Section'
via Edsel Records
---
JOHN FOXX Shine On (1985)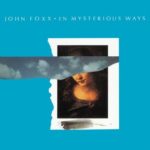 By 1985, Foxx had lost his way and got embroiled in attempting a more conventional pop sound. With its sax sample lead line, 'Shine On' showed Foxx could deliver a fine pop tune but he wasn't happy: "I simply didn't like the mid to late eighties scene – all perfect pop and white soul. I suddenly felt isolated. I remember one day finding myself half-heartedly toying with some sort of sh*tty pop music while longing to be out of the studio and working on something visual. So I thought right that's it – time for a change".
Available on the JOHN FOXX album 'In Mysterious Ways' via Edsel Records
---
NATION 12 Remember (1990)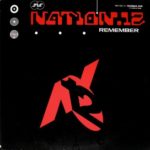 Foxx made an unexpected return to music with an acid house inspired number produced by Tim Simenon of BOMB THE BASS fame: "It was a great experience – a new underground evolving from post-industrial Detroit, using analogue instruments rescued from skips and pawn shops… Tim Simenon turned up wanting me to do some music… so Foxx was out the freezer and into the microwave…" – the other material that was recorded didn't see the light of day until 2005.
Available on the NATION 12 album 'Electrofear' via Tape Modern
---
JOHN FOXX Sunset Rising (1995)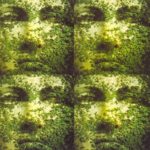 'Cathedral Oceans' saw Foxx developing his interest in ambient forms fused with Gregorian chants, as exemplified by 'Sunset Rising'. But the project had an extremely long genesis with the first recordings made in 1983. Inspired by his brief period as a choir boy, when asked what this material gave him that songs couldn't, he answered: "Well, they cover a different emotional and sonic spectrum – more concerned with tranquility and contemplation. Music with beats can't address this at all". The third volume was released in 2005.
Available on the JOHN FOXX album 'The Complete Cathedral Oceans'
via Demon Records
---
JOHN FOXX & LOUIS GORDON Dust & Light (1999)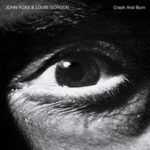 Weaned on 'Metamatic', Louis Gordon was a natural collaborator for Foxx's song based comeback. Their partnership over four albums, confirmed that Foxx still had that inventive spark within electronic music. Noisy and percussive, 'Dust & Light' recalled the unsettling Dystopian standpoint with which Foxx had made his pioneering impact. Tracks like 'Drive' and 'Automobile' continued the theme, although Foxx sustained his interest in more psychedelic forms via songs like 'An Ocean We Can Breathe'.
Available on the JOHN FOXX & LOUIS GORDON album 'Crash & Burn'
via Metamatic Records
---
HAROLD BUDD & JOHN FOXX Subtext (2003)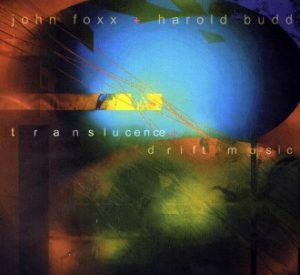 With beautiful piano and processed electronics, the sparse 'Subtext' was very reminiscent of Harold Budd's 1984 Eno collaboration 'The Pearl'. From the 'Translucence' album which was twinned with the more discreet, sleepier textures of 'Drift Music', it was smothered in echoes and reverberations galore as slow atmospherics and glistening melodies esoterically blended into the ether. A further collaboration 'Nighthawks', with the additional input of Ruben Garcia, was issued in 2011.
Available on the HAROLD BUDD & JOHN FOXX album 'Translucence + Drift Music'
via Metamatic Records
---
JOHN FOXX & ROBIN GUTHRIE My Life As An Echo (2009)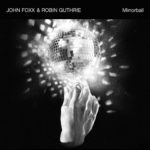 If nothing, John Foxx had diverse artistic interests. The 'Mirrorball' album with COCTEAU TWINS' Robin Guthrie took textural guitars and echoing piano into a dreamworld that he could now enter. 'My Life As An Echo' was a beautiful instrumental which stopped short of being fully ambient thanks to its live drum loop. Other tracks such as 'Estrellita' and 'The Perfect Line' saw Foxx adding Glossolalia to the soundscape, recalling not only 'Cathedral Oceans' but Guthrie's work with former partner Elizabeth Fraser.
Available on the JOHN FOXX & ROBIN GUTHRIE album 'Mirrorball'
via Metamatic Records
---
JOHN FOXX & THE MATHS featuring MIRA AROYO Watching A Building On Fire (2011)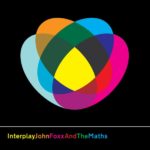 Joining forces with synth collector extraordinaire Benge, Foxx found the perfect foil for his earlier analogue ambitions, only this time combined with a warmth that had not been apparent on 'Metamatic', or his work with Louis Gordon. The best track on their debut album 'Interplay' was a co-written duet with Mira Aroyo of LADYTRON entitled 'Watching A Building On Fire'. With its chattering drum machine and accessible Trans-European melodies, it was an obvious spiritual successor to 'Burning Car'.
Available on the JOHN FOXX & THE MATHS album 'Interplay'
via Metamatic Records
---
GAZELLE TWIN Changelings – JOHN FOXX & THE MATHS remix (2012)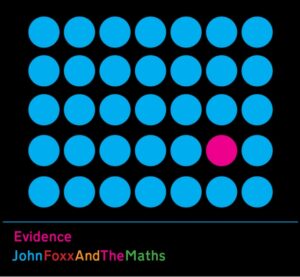 JOHN FOXX & THE MATHS became extremely prolific and a number of remixes appeared, the best of which was for GAZELLE TWIN aka Elizabeth Bernholz. She said: "John and Benge's remix of 'Changelings' was really delicate and elegant. It's one of my favourites of all the remixes because it doesn't alter the song much at all. I love the addition of John's vocal in there too. It was perfectly suited. I am so flattered that they chose to put (it) on the new 'Evidence' album. It's really special for me".
Available on the JOHN FOXX & THE MATHS album 'Evidence'
via Metamatic Records
---
JOHN FOXX & JORI HULKKONEN Evangeline (2013)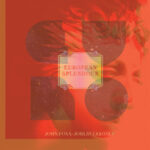 Foxx and Jori Hulkkonen had worked together previously on the songs 'Dislocated' and 'Never Been Here Before' for the Finnish producer's solo albums 'Dualizm' and 'Errare Machinale Est' respectively, but never before on a body of work with a conceptual theme. Their eventual 'European Splendour' EP took on a grainier downtempo template and the lead track 'Evangeline' possessed a glorious pastoral elegance coupled with an otherworldly anthemic chorus.
Available on the JOHN FOXX & JORI HULKKONEN EP 'European Splendour'
via Sugarcane Records
---
JOHN FOXX & STEVE D'AGOSTINO The Forbidden Experiment (2014)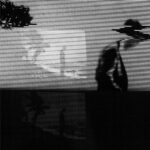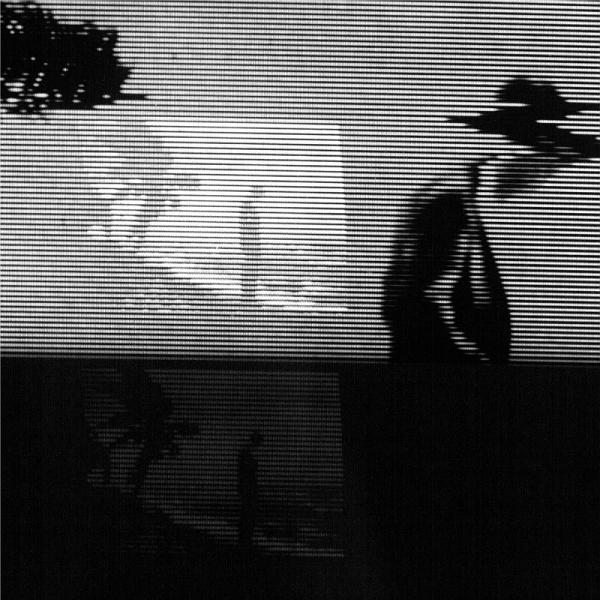 With a Dystopian backdrop, Foxx returned to the more mechanical approach in collaboration with Steve D'Agostino for the soundtrack of Karborn's experimental short film. Described as "a unique investigation of the terrors and pleasures of temporal displacement", it was "a sinister sonic architecture of drum-machine-music and analogue synthesizers". The rumbling rush of 'The Forbidden Experiment' became a favourite of those Foxx enthusiasts who preferred his instrumental work to have more rhythmic tension.
Available on the JOHN FOXX & STEVE D'AGOSTINO album 'Evidence Of Time Travel'
via Metamatic Records
---
GHOST HARMONIC Codex (2015)
GHOST HARMONIC was a project comprising of Foxx and Benge alongside Japanese violinist Diana Yukawa. Foxx said: "the underlying intention was we all wanted to see what might happen when a classically trained musician engaged with some of the possibilities a modern recording studio can offer…" – the result was a startling dynamic between Yukawa's heavily treated violin and the looming electronics. The closing album title track was a string and synth opus of soothing bliss.
Available on the GHOST HARMONIC 'Codex'
via Metamatic Records
---
JOHN FOXX The Beautiful Ghost (2015)
'London Overgrown' was Foxx's first wholly solo ambient release since the 'Cathedral Oceans' trilogy. With the visual narrative of a derelict London where vines and shrubbery are allowed to grow unhindered throughout the city, 'The Beautiful Ghost' was like Beethoven reimagined for the 23rd Century with beautiful string synths placed in a cavernous reverb. Recalling William Orbit's 'Pieces In A Modern Style', 'London Overgrown' was an accessible chill-out record that encompassed emotion and subtle melody.
Available on the JOHN FOXX album 'London Overgrown'
via Metamatic Records
---
JOHN FOXX & THE MATHS A Man & A Woman (2016)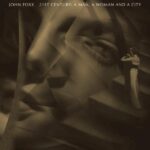 A previously unreleased song, 'A Man & A Woman' was a surprise in that it was less rigid than previous JOHN FOXX & THE MATHS recordings. Featuring the enchanting voice of Hannah Peel, it was a departure that even featured some acoustic guitar flourishes. Despite this, vintage synths were still a key element to his mathematical theories: "Analogue is a bit more complex – still mysterious and rebellious. Digital is more controllable. Use where necessary. Avoid anything with a multi-function menu!"
Available on the JOHN FOXX album '21st Century: A Man, A Woman And A City'
via Metamatic Records
---
A selection of the JOHN FOXX back catalogue is available from http://johnfoxx.tmstor.es/
https://www.facebook.com/johnfoxxmetamatic/
https://twitter.com/foxxmetamedia
---
Text by Chi Ming Lai
27th June 2016