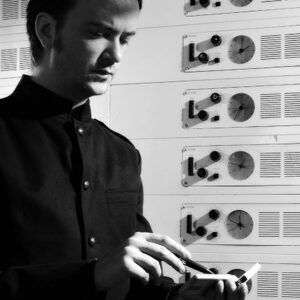 Jori Hulkkonen is one of Europe's most highly regarded electronic music producers.
One of 2010's best albums, 'Origin' by VILLA NAH is one of his co-productions. Although he released his first album 'Selkäsaari Tracks' in 1996, he first came to the world's wider attention as Zyntherius with Tiga on their 2001 electro cover of Corey Hart's 'Sunglasses At Night' which became a massive international club hit.
In 2005, he collaborated with John Foxx on 'Dislocated' as part of his fifth solo album 'Dualizm'. This also featured Jerry Valuri on the track 'Lo-Fiction' and led to the formation of their duo PROCESSORY and the release of a self-titled debut in 2007.
Up for the odd spot of artistic mischief, he assembled THE ACID SYMPHONY ORCHESTRA, an experimental avant-garde techno ensemble of nine fellow conspirators each controlling Roland TB-303 Bassline computers, all conducted and mixed by Hulkkonen while operating various Roland drum machines. Described as "performance art meets acid house", the collective famously supported KRAFTWERK on their Helsinki date in 2009.
As well as undertaking remixes for CLIENT and ROBYN among many, in 2010 he released his seventh solo album 'Man From Earth' which featured VILLA NAH and again Jerry Valuri who sang on two songs including the brilliant title track which made ELECTRICITYCLUB.CO.UK's Top 30 songs of that year.
Never one to stand still, together with DJ Alex Nieminen, he has just released a cover version of NEW ORDER's 'Subculture' under the moniker STOP MODERNISTS. The original track saw the Factory Quartet at the start of their Italo inspired sub-PET SHOP BOYS imperial phase so this rework appropriately enough features none other than Chris Lowe on lead vocals.
But it's PROCESSORY that is Jori Hulkkonen's main focus at the moment. The new album 'Change Is Gradual' is a more synthetic and collaborative effort than its predecessor with hints of a lo-fi gothique and the reclusive Valuri's anguished vocals providing a foreboding atmosphere over the retro-futuristic instrumentation.
Perhaps initially less dance oriented than his better known work, this is an ambitious 18 track neo-concept album in three acts. And as the title suggests, there is a progressive escapist vibe running throughout. Album opener 'Young Italians' has strong moody overtones filled with grainy Emulator strings. 'Farewell, Welfare' is creepily dystopian and built around some gloriously weird noises while the collections highlight 'Take Me To Your Leader' actually concocts some very introspective moods at The Finland Stationƒbut nothing has been proved.
'Recovery Measures' bleeps up the pace and is more readily accessible. But on the more downbeat side 'Human, Unfortunately' could be a eulogy from 'Blade Runner' and this minimal wave continues with closing numbers 'In The Unlikely Event Of An All Life Erasing Gamma-Ray Burst, This Is The Soundtrack' and 'Adaptation For Survival'. These are spacey takes on the similarly apocalyptic themes explored on MUSE's three part 'Exogenesis Symphony'.
With the album now released, Jori Hulkkonen kindly spoke to ELECTRICITYCLUB.CO.UK about 'Change Is Gradual' and his varied musical adventures.
You have recorded under a variety of guises; as yourself, ACID SYMPHONY ORCHESTRA, KEBACID, DRUMMAN, STOP MODERNISTS and PROCESSORY. Another person who had as many identities as this is fellow producer Stuart Price. What made you decide to wear so many hats?
Originally, when I signed my debut album followed by an artist contract with the French label F Communications in the mid 90s, it was agreed that I may still release music on other labels, but not use the name I would use on F Comm. And as I decided early on to work my artist albums under my real name, it was only natural to develop pseudonyms for music on other labels. And as I worked with many different labels, I always tended to come up with a new name. To date I think I've recorded under about 20 different names.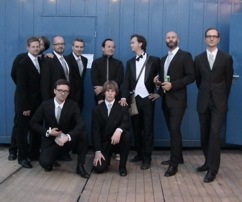 ACID SYMPHONY ORCHESTRA had the honour of supporting KRAFTWERK in the summer of 2009. How did it feel to support the mighty Kling Klang foursome? Any stories about that event?
The whole visual side of the ASO is lending heavily from the imagery of KRAFTWERK, so getting the opening slot for them was pretty amazing.
Ralf Hütter told me after the show he was very impressed by the whole concept and our performance, making the experience a truly exceptional one.
When did PROCESSORY come into being with Jerry Valuri?
I've known Jerry for 15 years, and even before 'Lo-Fiction', which was recorded in 2004, we experimented with his vocals. Jerry had never done any singing before so it was a long learning curve. I think the first record released with Jerry's voice is Man From Solaris which was released on 12″ vinyl in 2001. In 2002 it was included on my album 'Different' which featured another song with Jerry, 'Four Seasons, Four Loves'.
'Lo-Fiction' was the first proper song thing where Jerry wrote his vocals and lyrics on top of a musical idea I had. We were both going through on a very deep phase with THE SMITHS. After the success of the song – but more importantly because it being a very cool experience for both of us – we decided to start working on an album As it was a proper collaboration, we didn't even consider doing the album as a JORI HULKKONEN record, but we wanted to create its own little universe. Our self titled debut album was released in 2007.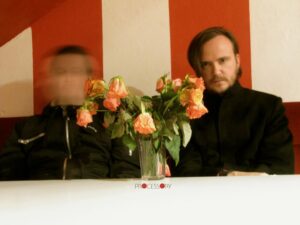 So what makes PROCESSORY different from your last solo album 'Man From Earth' which also featured Jerry Valuri on two tracks?
The two tracks on 'Man From Earth' with Jerry were both written by me, Jerry just re-sang my vocals as I'm not such a great vocalist. Same thing with the VILLA NAH collaboration on that album, 'Re Last Year'.
The idea with PROCESSORY, although I do all the final mixes, is to bounce ideas back and forth, musically, lyrically and thematically. So it's a real collaboration, whereas on JORI HULKKONEN records, I'm a dictator who doesn't negotiate.
'Change Is Gradual' is divided into three parts. What was the idea or thought behind this?
Two reasons. First of all, it's very long record, pretty much the maximum length of a CD. We felt that dividing it into three parts maybe makes it more accessible. Secondly, the album took about one year to record. There were three phases we went through and that's roughly the partition you have. Originally we wanted to make a slow, dark album, which is the first part, mixing a variety of influences from new age to dub.
The second part features more traditional pop songs, which I was kind of against initially, as I didn't want the record to sound too much like the VILLA NAH album I had produced earlier that year. But the songs took their own direction and became something totally different. The last part is more based on productional ideas leaning towards dance music, lending to Detroit techno and disco and generally have a more upbeat vibe to them. After recording everything, we thought maybe we should release three separate mini-albums but eventually came up with this three part solution.
Which would you say are the key tracks on the 'Change Is Gradual' album and why?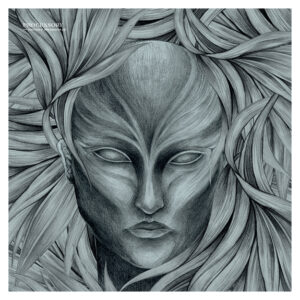 Tough, it's still too close, I could probably answer this better in a few years, but 'Trickle Down' was the first track we recorded for the new album and it laid down some basic directions. 'Take Me To Your Leader' and 'Non-Aggression Principle' are probably my favourite songs on the album at the moment, they both turned out exactly as I wanted plus the album closer 'Adaptation For Survival', that kind of sums up the vibe of the whole album.
Do CD and vinyl versions of the album have same tracks?
'Change Is Gradual' is available only on CD and digital, then there will be a series of three 12″ vinyl EPs that feature both originals from the album but also remixes by the likes of AEROPLANE, HERCULES & THE LOVE AFFAIR and CFCF
You also co-produced VILLA NAH's 'Origin'. How did you meet Juho and Tomi?
In 2008, a friend of mine had seen them live and gave me the link to their MySpace page thinking I might like it. They had the demo versions of 'Daylight', 'Ways To Be', 'Envelope' and 'Emerald Hills' up there and I was instantly hooked. I'd spent so much time listening to these songs on MySpace that when we started working on them later in 2009 in my studio, changing them felt somehow wrong. So those particular songs didn't change that much from the demo stage.
At the time in 2008, I was organizing a small weekender festival in Helsinki and I booked them to play there. Also at the show were the guys running the Keys Of Life label. We were all totally blown away by their performance so the plan of recording an EP that I'd produce was made the same night.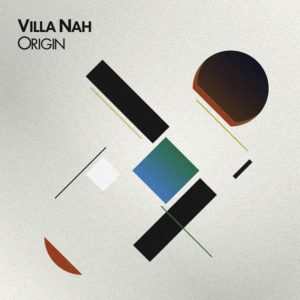 One thing striking about 'Origin' was that it was dance influenced but very sparse and not in-your-face like most club recordings. What was the main thing that you brought to it?
There was a lot of material to begin with. The guys had written a lot of songs in the previous couple of years, so someone outside their songwriting duo having a fresh pair of ears was crucial in picking a group of songs that would make a good album.
Secondly I brought in options. I would hear potential in a certain song that could be fulfilled with a different approach; a good example being 'All The Days' which was quite different when we started work on it.
How do you assess VILLA NAH's potential as a synthpop act in the 21st Century?
It all depends on them really, what they want to do. They have a lot going on for them though; great songwriting, a very good debut album to build on and definitely not least, Juho's magical voice.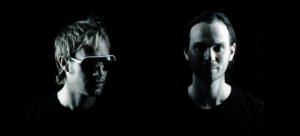 Many people internationally first became aware of you via Tiga & Zyntherius' cover of 'Sunglasses At Night' in 2001. How was that song chosen to be covered and what was it like to be swept along by the Electroclash movement of that time?
As with most things, it was all very accidental and not very planned at all. I was in Montreal promoting my new mix CD 'Helsinki Mix Sessions' released on TIGA's Turbo label in 2000, and we just had some spare time to mess around in TIGA's home studio.
We tried a few cover versions including 'Do They Know It's Christmas?', 'Small Town Boy' and 'When Doves Cry' before trying 'Sunglasses At Night'. I'd originally found the song back in '84 on a 12″ called 'West End Sunglasses', a megamix of Corey Hart's 'Sunglasses' and the original version of PET SHOP BOYS' 'West End Girls', and the synthline just felt very cool to use with the 808 beat. It took us a couple of months before re-listening to what we'd done and sending it off to DJ Hell. We weren't really expecting that much of the whole thing. I'm glad I used a pseudonym for that release as even though I loved a lot of the music that was around and connected with Electroclash, the whole scene felt a bit distant to me.
You've continued to occasionally produce / co-write with Tiga on his solo albums. It is good that you still work together but was a permanent partnership never really a possibility?
After 'Glasses', we actually started work on a Tiga & Zyntherius album and it was very close to being finished, titled 'The Strings That / Us'. Eventually we concluded that keeping T&Z as a one hit wonder was a lot better – and cooler – alternative though so we agreed on focusing our solo careers, with some songs of those sessions ending up on our albums, such as 'Dying In Beauty' on my 'Dualizm' album, and Highschool on TIGA's Sexor. Because we do work together pretty well as songwriters, we've tried to get in a studio at least once year and actually we've accumulated quite a few unreleased songs that have never made it on either of our albums.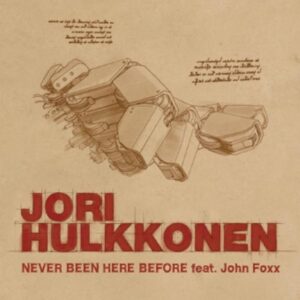 You collaborated with John Foxx on two tracks 'Dislocated' from 'Dualizm' and 'Never Been Here Before' from 'Errare Machinale Est'. How did you first come to be working with him?
I believe it was around the time John Foxx & Louis Gordon's album 'Crash & Burn' came out, I got in touch with John's manager Steve Malins. John Foxx's 'Metamatic' is one of my all-time favourite albums.
For me it was a fantastic opportunity to get a chance to work with one of the people who had shaped my musical world. 'Dislocated' was written by me, with John and the sound of 'Metamatic' in mind, whereas 'Never Been Here Before' was a co-write, sounding more contemporary club music.
Would you like to do a full collaborative album like the JOHN FOXX & THE MATHS project 'Interplay'?
We've talked about further collaborations, and yes I'm sure more music will be coming sometime in the future from us in one form or another.
And you have also recorded a cover version of NEW ORDER's 'Subculture' with PET SHOP BOYS' Chris Lowe on lead vocals?
The idea of re-recording 'Subculture' by NEW ORDER is something I'd considered for a long time. In fact, my first cover version of the song goes back to 1990. The idea was to take what me and STOP MODERNISTS partner Alex Nieminen felt was an underrated song, make a late 80s deep house interpretation and bring some extra twist with having Chris on the vocals.
It's very hard – impossible, actually – to explain how important this record is to me. PET SHOP BOYS have been the most important musical influence for me, and to be part of the official PSB canon in way completes a circle that started in the mid 80s when hearing 'West End Girls' for the first time and deciding "that's what I want to do"
Where do you stand on the balance between using vintage and modern equipment. Do you have any particular favourite synthesizers or devices that are important elements to the Jori Hulkkonen sound?
I love hardware, and I love vintage synths and drum machines, but at the same time I love new technology and software and follow what's going on in there.
I think using old machines but then mixing and manipulating in a virtual environment gives you the best of both worlds, and that's where I've been at for the last ten years. I don't think I have any trademark synths. Seems over time that when I work with a new piece of equipment, hardware or software, I always end up trying to make them sound the same!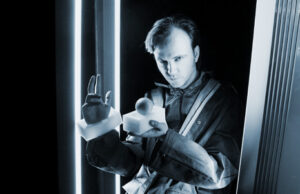 Have you had any formal musical training or are you self-taught?
Self taught – that was the one thing that got me into electronic music, the idea that you could do everything by yourself, in your bedroom with no real musical education. It felt truly radical.
You have done remixes for many acts. Has there been a particular one that has stood out for you which has been personally a great artistic success?
I think 'This Boy's In Love'e by THE PRESETS is a 10 out of 10 remix on my standards. It's difficult to say why but somehow everything just clicked when I was making it and it still sounds fresh.
What projects are you working on next?
There's plenty of stuff that I'm working on, as an artist, producer and remixer. The next release I have lined up is another collaboration album, this one I did with Via Tania from Sydney, Australia. We're called THE TANIA & JORI CONTINENTS and our album is called 'Continent One'. It'll be out this summer on the Australian label Other Tongues. It's a mix of synth and chamber pop. Tania has the most amazing voice.
Is there anyone else you'd be interested in working with?
Yes, and I'm working on it!
---
ELECTRICITYCLUB.CO.UK gives its sincerest thanks to Jori Hulkkonen
Special thanks also to Tapio Normall for his valued assistance and contribution
PROCESSORY 'Change Is Gradual' is released by Sugarcane Records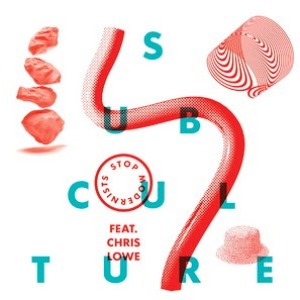 'Subculture' by STOP MODERNISTS featuring Chris Lowe is released by Keys Of Life Records
www.facebook.com/JoriHulkkonen
www.facebook.com/stopmodernists
www.facebook.com/AcidSymphonyOrchestra
---
Text and Interview by Chi Ming Lai
5th July 2011