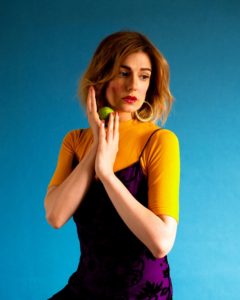 Forget football, it would seem Wales are beating England in the new avant electro stakes too.
ANI GLASS is the stage persona of Cardiff-based musician Ani Saunders.
She is the younger sister of acclaimed songstress GWENNO. Like her sibling, ANI GLASS sings in her native languages of Welsh and Cornish.
Having served her apprenticeship with girl groups GENIE QUEEN and THE PIPETTES, working with Andy McCluskey and Martin Rushent respectively along the way, Ani was a member of indie band THE LOVELY WARS before releasing her first solo single 'Ffôl' ( 'Foolish') in 2015.
Recalling London's PAWWS, 'Ffôl' was a pleasant opening gambit with a tinge of electro R'n'B, Cymru style. Its flipside 'Little Things' was a multi-lingual Eurodisco anthem in the making, full of simultaneous joy and melancholy.
But the brilliant new single 'Y Ddawns' ('The Dance') is a wonderfully exhilarating pop art adventure. Produced by W H Dyfodol, the song is a rallying call for those seeking inspiration in language and art.
Deeply voiced in the verse with a gorgeous soaring resonance in the chorus and bridge, the lyrics refer to "finding solace and meaning in music, dance, art and culture". Swathed in synths and driven by a metronomic beat, 'Y Ddawns' is a declaration of hope, something much needed in these turbulent, uncertain times.
With more material on the way, ANI GLASS is currently working on an EP inspired by Welsh artist Ivor Davies and his exhibition 'Ffrwydrad Tawel' ('Silent Explosion').
---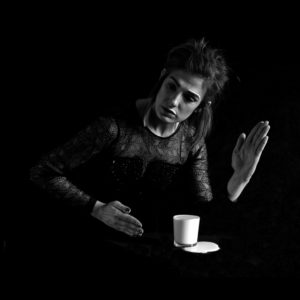 'Y Ddawns' is available as a download single from https://aniglass.bandcamp.com/
ANI GLASS 2016 live dates include Cardiff Castle's Tafwyl Fair on 2nd July and the Swn Festival on 23rd October
https://www.facebook.com/aniglasscymru/
https://www.instagram.com/ani_glass/
---
Text by Chi Ming Lai
Photos by Rhodri Brooks
29th June 2016