Recently appearing on BBC4's 'Music For Misfits' documentary series, GWENNO was featured as an example of Heavenly Recordings continuing role as an independent music platform, having previously launched the careers of SAINT ETIENNE, MANIC STREET PREACHERS and BETH ORTON.
Born in Cardiff, Gwenno Saunders is the daughter of noted Cornish poet Tim Saunders and Lyn Mererid, a member of the noted socialist choir Côr Cochion Caerdydd. GWENNO's Welsh and Cornish heritage has allowed her to develop a unique brand of lo-fi electronica. In this diverse cultural environment, she also trained as an Irish dancer and cast in Michael Flatley's 'Lord Of The Dance' at 17, eventually playing a lead role in the Las Vegas production.
Her first EP 'Môr Hud' was actually released as far back as 2002. In 2004, she featured on 'Ysolt Y'nn Gweinten' by CELTIC LEGEND, the project of former GARY NUMAN keyboardist and Cornishman Chris Payne. Beginning a tradition that continues to this day, the Cornish text on this song was written by her father.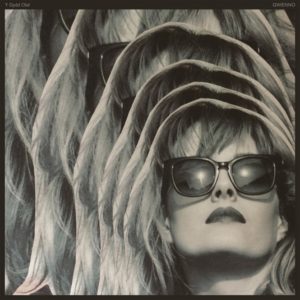 GWENNO joined girl group THE PIPETTES in 2005, singing lead vocals on the minor hit single 'Pull Shapes'. When THE PIPETTES fragmented, her younger sister Ani (who had been in the MKII line-up of GENIE QUEEN managed by OMD's Andy McCluskey) joined the group.
In 2010, they released an electropop flavoured album 'Earth Vs The Pipettes' produced by the late Martin Rushent, best known for his work with THE HUMAN LEAGUE.
GWENNO's electronic connections continued when she toured as a synth player with Australian dance combo PNAU in 2012.
That same year, she released a Welsh language cassette and download EP called 'Ymbelydredd' on Peski Records; they were to put out her full-length debut 'Y Dydd Olaf' in October 2014. Now reissued by Heavenly Recordings, GWENNO has deservedly gained an increased profile for her music.
With beautiful, traditionally derived melodies placed in a spacey yesterday's tomorrow setting like HANNAH PEEL meeting BROADCAST, her style of music encompasses cosmic moods and synthetic textures produced by her husband and Peski label boss Rhys Edwards. The long player's ten songs confront issues such as manipulation by the media, patriarchy and the decline of minority languages.
The 'Y Dydd Olaf' title comes from Welsh author Owain Owain's sci-fi novel where brain-invading robots overpower humanity, except for Welsh speakers whose thoughts they can't penetrate. 'Patriarchaeth' provides a Motorik backbone for assorted synths to sparkle and pulse around, while translated as "heart of the machine", 'Calon Peiriant' blends hypnotic sequences and reverbed guitar into a lounge laden sonic sandwich that is reminiscent of BROADCAST and '604' era LADYTRON.
Beginning with a music box, the airy crystalline alt-pop of 'Stwff'
reflects on growing up and wanting to fit in, before culminating in a realisation of identity loss. Reflecting her Cornish ancestry, the album's closing track is the gorgeously ethereal 'Amser', a musical interpretation of a poem written by her father.
In an international electronic pop market where Swedish, German and Greek acts sing in English, GWENNO's ethos is unique, not only in utilising a minority language, but also as a by-product of music no longer being a potentially life sustaining career; by paradoxically creating a sympathetic environment where artists have nothing to lose, they can express themselves wholeheartedly, both artistically and culturally.
While melancholic, GWENNO is an intriguing listen and a joy to the ears.
---
'Y Dydd Olaf'
is released by Heavenly Recordings in CD, deluxe CD, vinyl LP and download formats
https://www.facebook.com/Gwennomusic
https://ydyddolaf.wordpress.com/
---
Text by Chi Ming Lai
Photo by Jacek Davis Photography
24th October 2015