Best known as a founding member of THROBBING GRISTLE, electronic pioneer Chris Carter releases his first solo album in 17 years.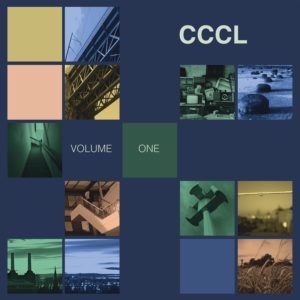 Together with Cosey Fanni Tutti, Peter Christopherson and Genesis P-Orridge, THROBBING GRISTLE enthralled and irritated audiences with their confrontational performance art. Their tracks such as 'Hot On Heels Of Love'
were played by Rusty Egan at The Blitz Club, while 'Discipline'
 was later reinterpreted by Marc Almond and an important inspiration for PROPAGANDA.
Despite the quartet's no compromise experimentation, Carter occasionally unleashed a more accessible side, as the obviously influenced 'AB/7A'
from 'DOA: The Third & Final Report of…' from 1978 proved.
So when he and Cosey Fanni Tutti broke away from THROBBING GRISTLE, in 1983 they released 'October (Love Song)'
, a playful synthpop ditty which was subsequently covered in Greek by MARSHEAUX.
Over a generous helping of 25 tracks, 'Chemistry Lessons Volume One'
captures Carter's enthusiasm for the limitless possibilities of science, with more than a nod towards the work of THE RADIOPHONIC WORKSHOP. But this is also an accessible record with perhaps the unexpected influence of English folk music. As Carter put it himself: "some of tracks on the album hark back to an almost ingrained DNA we have for those kinds of melodies. They're not dissimilar to nursery rhymes in some ways."
It all begins with the glorious statement of 'Blissters', a potential theme tune with hypnotic sequences and sweeping synths, wonderful offset by some detuned counterpoints and haunting skewed vocals chopped up in Carter's sonic laboratory.
'Tangerines' continues proceedings but in an almost disco euphoria fashion although it ends far too soon, while 'Nineteen 7' plays with pentatonic melodies over a sharp electro beat. 'Cernubicua' plays with the skew vocals again before on 'Pillars of Wah', the beautiful chorals are accompanied by dub rhythms and a wah-wahed sub-bass. The pulsating tension of 'Modularity' is self-explanatory while the short uptempo blend of deep squelch and modular bleep of 'Durlin' is cut from a similar cloth.
But it's the beautiful spacey ambience of the suitably titled 'Moon Two' that provides yet another accessible asset to 'Chemistry Lessons Volume One', an approach that is reprised on the equally beautiful if darker 'Tones Map' and the rich interlude of 'Dust & Spiders'
For those who might find some of the more accessible material in the album's first half a bit too nice, the second half is undoubtedly darker with the unsettling dissonance of 'Shidreke' and the galloping rumble of 'Uysring' more than suitable for soundtracking moods of anxiety and discomfort; meanwhile 'Lab Test', 'Noise Floor' and 'Post Industrial' do what they say on the tin.
But 'Rehndim' springs a blissful surprise with a manipulated female voice that wouldn't have been out of place on a single by THE BELOVED while things head back into the shade with the sci-fi gloom of 'Roane'.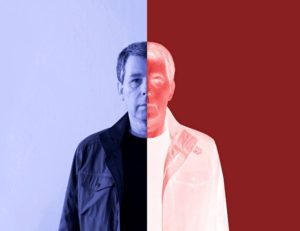 'Time Curious Glows' recalls early Virgin-era TANGERINE DREAM with a spy drama twist, while the more motorik 'Ars Vetus' will please those who enjoy the darker side of ORBITAL. A diverse and intriguing collection of electronic soundscapes, this record is definitely worth investigating even if Chris Carter's previous work has never been your thing; there really is something for synth enthusiasts of all persuasions and for that reason alone, 'Chemistry Lessons Volume One' is for ELECTRICITYCLUB.CO.UK, the surprise album of 2018 so far.
---
'Chemistry Lessons Volume One'
is released by Mute Artists as a double vinyl LP, CD and download
https://www.facebook.com/chriscarterCCCLV1/
https://twitter.com/chris_carter_
---
Text by Chi Ming Lai with thanks to Simon Helm
1st April 2018