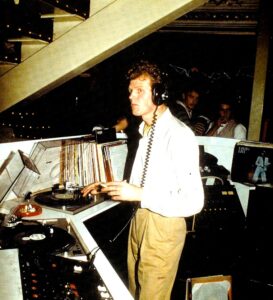 A gathering of romantics old and new at Raffles in Chelsea saw the launch of 'The Face – The Best Of Visage', a new compilation by the electronic supergroup.
Rusty Egan, VISAGE's drummer and the DJ of the now legendary club The Blitz was present to spin some electro tunes and give the welcoming speech. Telling the story of VISAGE and the New Romantic scene, he recalled how he also gave SPANDAU BALLET one of their first gigs and played DEPECHE MODE's debut single 'Dreaming Of Me'. He also reiterated how in that era, the UK produced the best music in the world and that 700,000 units sold of the recent 'Ministry Of Sound – Electronic 80s' compilation almost thirty years after that classic era was proof of that!
He finally thanked Universal Records who have released the album and interestingly said that the UK Music Industry needs to "find more acts like LA ROUX"!
Featuring new remixes of 'Fade To Grey' and some original 12-inch dance mixes, 'The Face' is a fine collection of VISAGE's singles output. However, in a repeat of an error on previous collections, the album version of 'Night Train' appears to have been featured instead of the John Luongo single remix.
Formed in late 1978 as a reaction to the shortage of new electronic dance music to play at The Blitz, disillusioned ex-RICH KIDS members Midge Ure and Rusty Egan recruited its figurehead Steve Strange to front the project under the name of VISAGE.
They recorded a cover of the Zager and Evans one hit-wonder 'In The Year 2525' as one of several demos which were subsequently offered to EMI and turned down!
The demos though soon caught the attention of producer Martin Rushent who had an office above The Blitz. Working for Warners subsidiary Radar Records, he was intending to launch his own Genetic Records imprint through them. With their own bands on temporary hiatus, ULTRAVOX's Billy Currie and MAGAZINE's Dave Formula, the late John McGeoch and Barry Adamson (who left shortly after but later returned as a 'hired hand') were soon recruited and together at Rushent's incumbent Genetic Sound Studios in Reading, they started recording an album.
The first track from those sessions 'Tar' was released as a single on Radar in Autumn 1979 but within days, Warners pulled the plug on the label and plans for Genetic Records became stillborn. This move was extremely short sighted on Warners part as Rushent had been in discussions with several acts about signing them, apart from VISAGE, it was rumoured that JOY DIVISION, ULTRAVOX and SPANDAU BALLET were also waiting in the wings.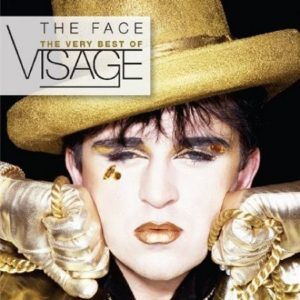 Despite this set back, several positives emerged from this period; at Rusty Egan's suggestion, Midge Ure joined Billy Currie in a re-launched ULTRAVOX… we know what happened there!
And Martin Rushent, encouraged by all the synthesizer technology he saw being used in his studio, bought a Roland MC4 Micro-composer and Linn Drum Computer.
Working initially with his old mate Pete Shelley from BUZZCOCKS on his seminal 'Homosapien' album, he then ended up producing a struggling band called THE HUMAN LEAGUE, the rest as they say, is history…
Meanwhile, VISAGE was put on hold while a new deal was brokered by ULTRAVOX's new management team Morrison-O'Donnell with Polydor Records. During breaks in their day job, Ure and Currie continued to work with the others to finish the album, with Ure taking the helm as producer.
Needing one more track to complete it, Currie brought in an instrumental he had written during his time as a member of GARY NUMAN's live band in 1979 with fellow keyboardist Chris Payne called 'Toot City'. With Ure adding a lyric and melody line, the subsequent track became 'Fade To Grey', released in December 1980 as VISAGE's second single and becoming a massive hit in Europe. It reached No8 in the UK chart but more importantly, was No1 in Germany, then the biggest market for English language music outside of the USA.
With all the other members of VISAGE signed to other labels, it was left for Steve Strange alone to promote VISAGE and appear with a young lady nicknamed Princess Julia in the now iconic Godley & Creme directed promo video for 'Fade To Grey'. Other acts from The Blitz like SPANDAU BALLET and CULTURE CLUB may have had greater success, but VISAGE truly encapsulated the New Romantic aesthetic; the beauty of the synthesizer played with symphonic classical overtones fused to the electronic dance beat of Neu Europa and visually styled like a cross between the Edwardian dandies and Weimar Cabaret.
Other hits like 'Mind Of A Toy', 'Visage', 'The Damned Don't Cry' and 'Night Train' affirmed that VISAGE were as important a part of the 'Synth Britannia' landscape as GARY NUMAN, THE HUMAN LEAGUE, OMD, ULTRAVOX, DEPECHE MODE and SOFT CELL.
The eponymous first album particularly captured an exciting era in the development of pop featuring an early use of the Fairlight CMI to produce the realistic sound effects to link the album tracks together while the second VISAGE album 'The Anvil' is still an underrated synth classic.
But once Midge Ure left in mid-1982, it was never the same again although the first post-Ure single 'Pleasure Boys' possessed an aggressive New York disco edge that was certainly a more exciting proposition than the disappointing rock-orientated direction which was eventually pursued on the swansong 'Beat Boy' album.
However, the VISAGE legacy still endures in this modern electro-pop era with KELLY OSBOURNE's 'One Word' and KYLIE MINOGUE's 'Like A Drug' being the most obvious (and some would say blatant) musical pastiches of 'Fade To Grey' itself. Meanwhile in an episode of BBC drama 'Ashes To Ashes, the real-life Steve Strange can be seen performing 'Fade To Grey' at The Blitz… a bit of artistic licence went on there though as the original incarnation of VISAGE never actually played live.
But with classic electro-pop back in vogue three decades on, life can sometimes feel like you're in your own episode of 'Ashes To Ashes'! With Rusty Egan playing SOFT CELL's 'Say Hello Wave Goodbye', TUBEWAY ARMY's 'Are Friends Electric?', OMD's 'Souvenir' and a number of VISAGE tracks later on, it seemed to confirm that!
Just before he hit the decks, Rusty Egan took time out to speak about being an electro pioneer and his return to DJ-ing: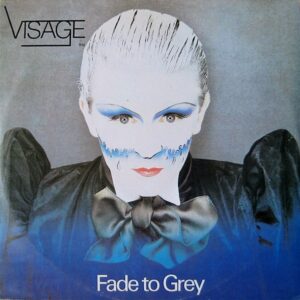 'Fade To Grey' is not only the best record of that New Romantic era but it's also up there with 'I Feel Love', 'The Model', 'Don't You Want Me', 'Blue Monday', 'Enjoy The Silence' etc. So 30 years on with new electro acts like LITTLE BOOTS and LA ROUX plus this 'Ministry Of Sound – Electronic 80s' compilation, it's suitably apt that this new VISAGE collection 'The Face' has been released. How does it feel now looking back to have had an active part in such a pioneering, and in retrospect, culturally influential period?
How does it feel? I'm proud to have been part of something that was pioneering.
It's difficult to be pioneering when people aren't that welcoming to different new sounds, new ways of doing things. Not only did 'Fade To Grey' sound and was recorded technologically different, we also made a video pre-MTV which was also an award winning video. So the sound and the visual side, the artwork, the video and music all encompassed what the 80s were about. It was about visually stunning and if possible, thoughtful music. Now all the technology is here, you can do it with your eyes shut! But then, it wasn't!
When was the moment that you decided you wanted to make electronic pop music and 'downed sticks' to get a drum machine? Did Midge Ure's acquisition of a Yamaha synthesizer while you were both in THE RICH KIDS in 1977 play its part?
No, there was a couple of years of punk which Midge Ure and myself weren't too impressed with in terms of the clubs and the environment in Thatcherite Britain, it was horrible in Manchester, Birmingham and Liverpool! It was depressing and THE RICH KIDS were trying to be positive, so y'know, you've got talent, you don't need money etc! So we were just trying basically to grasp the good in life, trying to be positive in a very negative time.
What were your favourite electronic records of the time that inspired you?
Obviously GIORGIO MORODER and for me, you could go into a disco and you could forget the grey, horrible environment as that beat "doo-doo-do-do" went on and on, and the lights flashed, reality soon hit you as you came out of a club! And again, you didn't know what instrument was playing 'cos it wasn't a band. So a band was guitar, bass and drums! A record that you danced to, you didn't care what it was as it had the beat! You didn't go, "oh he's not playing the bass"… it was just a good bassline. It wasn't about musicians, or musicianship!
Alright, so that 'muso' aspect never bothered you, that dilemma about what was programmed and what was actually 'played'?
NO! I saw drummers like Billy Cobham and I thought "F*CK THAT! I can't do that!" And then I thought, nor could Ringo and he sold more records!
The eponymous debut was a great success but the follow-up "The Anvil" is still a greatly underrated album, I love it! The title track should have been a single and there were some fantastic tracks on it like 'The Horseman' and 'Again We Love'. Do you think it deserved more recognition, especially as it was musically a more sophisticated record?
Well, what originally started out as five musicians and a singer to make music to be played in the club where I was the DJ, having had such worldwide success with 'Fade To Grey', by the time we got to 'The Anvil', my very good friend Midge Ure was now fully encompassed in ULTRAVOX. And ULTRAVOX's managers were in fact the management of VISAGE. And their priority was ULTRAVOX so 'The Anvil' album didn't have what they considered to be the lead single. It had 'The Damned Don't Cry' and 'Night Train' but they didn't get the thumbs up. So we did the best we could on that basis.
For me, 'The Anvil' (the song) was the lead track, 'The Anvil' in German ('Der Amboss'), the 12-inch remixes, all that which I did with John Luongo was for me, the single. But the record company didn't support that! They were pushing for another 'Fade To Grey' so they were going for 'The Damned Don't Cry'!
You played on a number of other records, most notably 'Yellow Pearl' by Phil Lynott which was co-written by Midge Ure and the 'Top Of The Pops' theme in the early 80s. But one of my favourites is the lost cult classic 'R.E.R.B', the B-side you did for SHOCK's 'Angel Face' with producer Richard Burgess back in 1981.
ISN'T IT FANTASTIC? YEAH!
It is! Any regrets that you didn't keep that track for a VISAGE album?
Well, R.E. is Rusty Egan, R.B. is Richard Burgess. And he produced SPANDAU BALLET's first album and was in the group LANDSCAPE. Basically, we wanted to produce together a sound and we got a Roland, one of the ones with all the components, I mean it was massive! I think YELLOW MAGIC ORCHESTRA had one! Anyway, we just played around with that and we came up with that track and it was the beginning of what never happened because then Richard had a success with 'Einstein A Go -Go' and Spandau had a success. So again, success sometimes separates you from possible good!
You're DJ-ing again and have been playing some of the old tunes from The Blitz days. Who of the current generation of electro pop acts float your boat and are any going to be in your DJ set?
Oh yeah, there's quite a few in there, I'd have to stand next to my laptop and go through my bag of tunes but SIMIAN MOBILE DISCO with Beth Ditto 'Cruel Intentions', fantastic! I love THE ADMIRALS, they're German! There's also LA ROUX 'In For The Kill (That Doesn't Sound Like A Screem Mix)', 'Hiding All The Stars' by CHICANE with GARY NUMAN, 'I'm In Love With A German Film Star (PET SHOP BOYS Remix)'
Speaking of them, on the B-side of 'Night Train', 'I'm Still Searching', did you and Steve Strange invent the PET SHOP BOYS?
Ha! Ha! Yeah, that was just me and Steve actually! There was no-one else around as the band were all gone by then! MAGAZINE were busy, ULTRAVOX were busy! So we had to keep knocking up B-sides! I like 'Motivation' as well. But 'I'm Still Searching', does it sound like PET SHOP BOYS? Well!! Were they around at that time? I don't know much about them!
---
ELECTRICITYCLUB.CO.UK gives its warmest thanks to Rusty Egan
Special thanks to Paul Piggott at LaDigit
'The Face – The Best Of VISAGE'
is released by Universal Music Group
https://www.facebook.com/rusty.egan/
https://twitter.com/DJRustyEgan
---
Text and Interview by Chi Ming Lai
2nd April 2010, updated 23rd October 2017