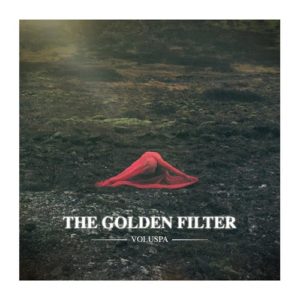 'Voluspa' is the impressive new album by THE GOLDEN FILTER. Based in New York, they consist of Aussie vocalist Penelope Trappes and synth programmer Stephen Hindman from Ohio.
While they may reside in the spiritual home of electro-disco, THE GOLDEN FILTER are melodically more rooted in Northern Europe.
Indeed the album title comes from the ancient Nordic poem 'Voluspa' which relates the story of the creation of the world and its coming end. While often compared to THE KNIFE and almost as enigmatic, THE GOLDEN FILTER are far more accessible.
Graduating from the same school as GOLDFRAPP, SALLY SHAPIRO, MARSHEAUX, LITTLE BOOTS and SAINT ETIENNE, just what do THE GOLDEN FILTER bring to enhance the mix? In addition to the whispering, angelic vocals over the precise electronic blueprint of the above, there is a clean, uncluttered sound accompanied by predominantly disco rhythms.
THE GOLDEN FILTER are best showcased on the three brilliant singles 'Solid Gold', 'Thunderbird' (both released in 2009) and 'Hide Me', all are included on 'Voluspa'. With the mirrorball in full view, this is DURAN DURAN and BLONDIE meeting GIORGIO MORODER at around 120 bpm in the year 2525.
The album's highlights 'Look Me In The Eye', 'Stardust' and 'Frejya's Ghost' follow this aural template of dance. While magnificently rigid, the electronics are let loose with magnificent counter melodies and freeform vibrato synth solos with a distinctly Arabesque feel along for the dreamy ride.
With chunky sequences and slapped bass runs, this could be the sound of many other female fronted electro acts until you throw in string sounds with Eastern scales and frantic, almost tribal percussion. This dance with the devil is like ULTRAVOX's Warren Cann possessed by the ghost of Cozy Powell! Opener 'Dance Around The Fire' takes things to the maximum with some deadly satanic fiddling!
But it's not all uptempo numbers. 'The Underdog' features mid-paced ANGELO BADALEMENTI-styled cinematics while THE GOLDEN FILTER can also take it down for more 'Love To Love You Baby' styled grooves on 'Moonlight Fantasy'.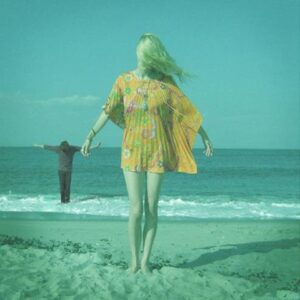 'Nerida's Gone' has beautiful electronics alongside piano and Mellotron before taking shape as a ballad in the tradition of DEPECHE MODE's 'A Question Of Lust'.
Throughout the album, the songs have plenty of room to breathe and there is usual quota of wispy melancholy that would be suited to a festival disco in the gaze of The Northern Lights.
Overall, this is a highly enjoyable debut with plenty of mechanical beats for the feet, gorgeous synth textures for the ears and alluring vocals for the heart.
---
'Voluspa'
is released via Brille Records on 26 April 2010
https://www.thegoldenfilter.com/
https://www.facebook.com/thegoldenfilter/
https://www.instagram.com/thegoldenfilter/
---
Text by Chi Ming Lai
6th April 2010