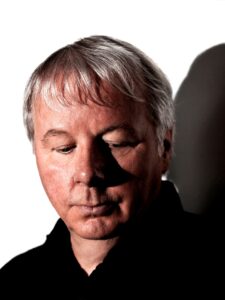 Following their triumphant reunion in 2009 to celebrate the 30th anniversary of their 'classic' incarnation with the 'Return To Eden' tour, Midge Ure, Billy Currie, Chris Cross and Warren Cann have recorded a brand new album as ULTRAVOX, entitled 'Brilliant'.
Produced by Stephen J Lipson, 'Brilliant' captures the power and glory of their imperial phase when they scored 12 consecutive Top 30 hits in a highly competitive era and produced a series of classic albums in 'Vienna', Rage In Eden', 'Quartet' and 'Lament'.
ELECTRICITYCLUB.CO.UK caught up with the Jimi Hendrix of the Synthesizer Billy Currie to talk about his career and the new ULTRAVOX album.
What first attracted you to the synthesizer?
When I was in a band, I found that hiring a string synth like an Elka Rhapsody could put the track in a different world. A new world! So when I got the chance to buy an ARP synthesizer in 1977, it was to further that quest. It also cut like a chainsaw. It was nice to be heard. It was exciting to make my own softer sounds that would help the song by lifting it. I enjoyed making counter melodies to the vocals. Weird sounds could completely change the feel of a track.
Was it love at first sight with the ARP Odyssey? What made it so special for you compared with say, the Minimoog?
I just liked that honky mad sound. The LFO was in a good position for me. Just moving a slider up and down, forward and back. It felt right. The Minimoog was all knobs, it did not seem as agile. They were both incredibly spacey to use. Very different though. They were abstract times. You came, eventually, to a sound, used it and never got it back again quite the same way. A Minimoog that had to have the panel upright did not look cool for me but it had to be up to play it properly though. The ARP had a lighter keyboard action which I preferred.
Chris Cross had a Minimoog which obviously suited his role in the band and Warren Cann bought his Roland TR77. Was there a particular moment or influence as to when ULTRAVOX Mk1 decided to utilise more electronics?
Our electronic sound started to creep in while making the 'Ha! Ha! Ha!' album.
My ARP, Warren playing more fours-on-the-floor like in 'The Man Who Dies Every Day', John Foxx's vocals painting pictures, high synth helping with the pictures and Chris with the repetitive, still, bass guitar at that time, and robotic parts. In 1977, recording 'Hiroshima Mon Amour' was a milestone.
You've mentioned in the past that when you were asked to join VISAGE, you had ideas stockpiled from before 'Systems Of Romance', "things that John Foxx and I argued about that we didn't use". So what songs on that first VISAGE album started off as ULTRAVOX ideas?
'Mind Of A Toy' and 'Tar'. Another became 'I Remember (Death In The Afternoon)' by ULTRAVOX and one was used as the melody on 'Kissing The Shame' by me on 'Push'.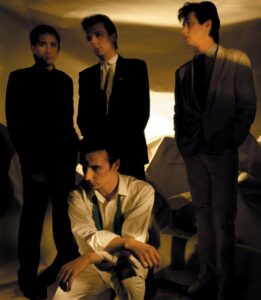 When the 'Vienna' album was released, 'Astradyne' was the perfect opener and a glorious statement of intent. How was the track conceived, especially with all that interplay and the way the final section starts on that unexpected lift?
It is hard to remember now. Midge started with that strong melody, Chris' bass was also a very strong feature. I played a piano counter melody behind.
The track was so strong that we felt at ease to lengthen it with a long textural piano bit that is sort of bell-like with the metronomic bass drum beats and the violin tremolo solo. We even start it with the spacey piano bit.
Midge came up with that final section lift taking it out of the long ARP solo. I double it! It is a very good strong keyboard part. I used to say at the time: "Only a guitarist could come up with that!" I meant that as a good thing! It is very celebratory at the end. Definitely some LA DÜSSELDORF entering the rehearsal studio.
The ARP Odyssey was as good as gone by 'Lament'. But ULTRAVOX were early adopters of digital synths with the PPG Wave 2.2, Yamaha GS1 and DX7…
I loved the PPG. It was hard to programme though. I loved that glassy sound. It could also be crisp and metallic! I changed from turning a knob or a slider to moving numbers or letter increments in a window. A bit like getting your money from the HOLE IN THE WALL at the bank, not a very expressive action.
How were you finding the transformation from analogue synthesis as a player and how it was affecting your creativity?
It was tedious! The DX7…I had a rack of eight, it was good for ending all creativity and causing a severe headache! Good sound though when stacked up. With MIDI, I found myself mixing the more boring DX7 sounds with Oberheim or PPG.
That was fun. All my synths seemed to be connected by a MIDI cable, like a washing line, round the studio. I could have five or six different synths linked together to get one sound. That got a bit silly though.
What was the most disappointing synth that you've used, the one that didn't quite meet up to expectations and why?
Prophet T8. I got it thinking it would be a competitor to the Yamaha CS80 but the action was always far too heavy. It was the only other synth that had a totally polyphonic touch-sensitive keyboard. It was about £4000… a bargain!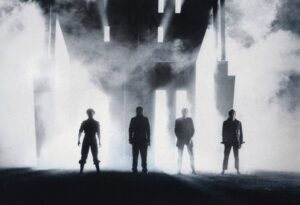 'Quartet' and 'Lament' had less obvious violin parts than previous albums. Were there any reasons for that?
No, but 'Systems Of Romance' had no violin on. Sometimes, keyboards are so consuming, especially when there are lots of very interesting changes going on in technology. There certainly was in 1982 to 84. To flag up your question about the change from analogue to digital, that was what was going on then. I sort of forgot about the violin.
Your first solo album was 'Transportation' in 1988, but why was that released before the material you were working on which ended up as 'Keys & The Fiddle'?
I started a solo album in early 1983. I expelled much energy but then decided to shelve the music. I had just come off the eight month ULTRAVOX 'Quartet' tour and we were soon to start the 'Lament' album. VISAGE was breaking up. I had to keep an eye on my energy. I worked with Steve Howe on a couple of the tracks so when I started work on 'Transportation' in 1987, I got in touch with Steve again as I loved working with him! 'Keys & The Fiddle' was an album that Rob Ayling at Voiceprint wanted me to do in 2001. It was a process of putting out all the music I had in the vaults. So to speak!
You're working on a new solo record. How far are you with it and have you incorporated any new influences picked up from perhaps working with ULTRAVOX once again?
I have got eight tracks going now. Working with ULTRAVOX has encouraged me to get out my fiddle but I also thought: "Why not get my viola out as well!" – It is quite a dramatic track with impOSCar sounds. Not too fancy. Mostly the violin and viola are in octaves. There's some very strange violin on another. One violin is straight, the other is very effected! One track is very up with a tempo of 130 BPM.
I'm using Nexus, that is a synth that I used on ULTRAVOX's 'Live' (in the middle solo section) and 'Remembering'. That could very well be an influence from writing with ULTRAVOX. The album will be released realistically early next year.
---
ELECTRICITYCLUB.CO.UK gives its sincerest thanks to Billy Currie
'Brilliant'
is released by EMI Records on 28th May 2012
ULTRAVOX tour the UK in Autumn 2012. Dates include:
Bristol Colston Hall (21st September), Oxford New Theatre (22nd September), Portsmouth Guildhall (23rd September), Nottingham Royal Concert Hall (25th September), Birmingham Symphony Hall (26th September), London Hammersmith Apollo (27th September), Guildford G-Live (29th September), Manchester Palace Theatre (30th September), Southend Cliffs Pavillion (2nd October), Ipswich Regent (3rd October), Sheffield City Hall (4th October), Blackpool Opera House (6th October), Glasgow Clyde Audiotorium (7th October), Gateshead The Sage (8th October)
---
Text and Interview by Chi Ming Lai
22nd May 2012, updated 22nd February 2018