Evangelos Odysseas Papathanassiou, otherwise known as VANGELIS, is the Greek Maestro who first made his name as the keyboard player of prog rockers APHRODITE'S CHILD whose lead vocalist was the late Demis Roussos.
However, VANGELIS first sprang to fame in his own country writing a song called 'Summer Dream' which was used in the 1968 film 'Operation Apollo'. APHRODITE'S CHILD were a cult success in Europe.
But when the quartet later disbanded, VANGELIS considered an offer from Jon Anderson to join YES as a replacement for Rick Wakeman, but opted to venture out on his own. With a four album deal from RCA, Vangelis embarked on a remarkable solo career where he played virtually everything including guitar, various ethnic instruments, drums and percussion.
He established his iconic Nemo Studios complex near London's Marble Arch at Hampden Gurney Street which at its peak was equipped with a Minimoog, SCI Prophet 10, Roland SH3a, Roland Jupiter 4, Roland Promars MRS2 Compuphonic, Roland VP330 Vocoder Plus, Roland System 100, Yamaha CS40M, Yamaha CS80, Fender Rhodes, Elka Rhapsody 610, Roland SH2000, Emulator, Yamaha GS2, Yamaha DX7, Roland Juno 106, Roland CR5000 Compurhythm, Drumulator and Linn Drum Computer.
His symphonic electronic style as exemplified by wonderful iconic works such as 'Pulstar', 'Theme From The TV Series 'Cosmos' (Movement 3)' and 'To The Unknown Man' won him many admirers. The latter track from 1977 became one of his most captivating recordings. Divided into three parts over nine minutes, it was here that he fully exploited the synthesizer that was to become his signature instrument, the Yamaha CS80.
Considered the Japanese company's flagship electronic keyboard at the time, as well as being incredibly complex, the Yamaha CS80 boasted a ribbon controller which allowed for Vangelis to apply pitch-bends and glissandos polyphonically, while also boasting velocity-sensitive and after-touch qualities.
Despite the progressive and esoteric nature of his work which often had more in common with classical music, VANGELIS even had a couple of UK Top10 hit singles in 'I Hear You Now' and 'I'll Find My Way Home' as part of a successful partnership with Jon Anderson, while another of their songs 'State of Independence' from the album 'The Friends Of Mister Cairo' was an international hit for Donna Summer; Michael Jackson borrowed the bassline from 'State of Independence' and slowed it down for 'Billie Jean'!
Of course, VANGELIS is best known for his award winning soundtrack work. But such is the timeless quality of his compositions, his music has appeared in period dramas like '1492: Conquest of Paradise' as well as cult science fiction films, most notably 'Blade Runner'.
But it was with 'Chariots Of Fire'
, a fact-based film about two British athletes in the 1924 Paris Olympics that set him on the path towards a lucrative career in cinema. Composed after watching three run throughs, the film's opening Titles' became widely known as 'Chariots Of Fire' with its memorable six note melodic phrase. But for the actual 'Chariots Of Fire' album, the music was all re-recorded. "A record is something other than a film" VANGELIS said, "There have to be changes – not least of all for artistic reasons." 
Released simultaneously, there was also a vocal adaptation sung by Demis Roussos as 'Race To The End'
 with lyrics by Jon Anderson which VANGELIS produced, while later 'Chariots Of Fire' was used for various TV shows, slow-motion sequences and parodies, including the opening ceremony of the 2012 London Olympic Games for a live comedy sequence involving Mr Bean!
But where there's a hit, there's a writ and with VANGELIS' newly acquired worldwide profile came trouble. Greek composer Stavros Logarides claimed 'Chariots Of Fire' was plagiarised from his 1975 composition 'City Of Violets'. Logarides had been a member of the group HUMANITY who VANGELIS had written a song called 'Bird Of Love' for, under his pseudonym of Richard Broadbaker which he used several times in his career.
Logarides' case was not helped by him admitting he hadn't complained earlier because he had forgotten his own composition, while 'City Of Violets' was not officially released until 1987! It was noted that elements had been previously used by VANGELIS in 'Wake Up' for APHRODITE'S CHILD that predated 'City Of Violets', while 'Movement 3' from VANGELIS' own 1975 album 'Heaven & Hell' had similarities to 'Chariots Of Fire' too. Thus the judge was satisfied that the key musical sequence where there was a clear similarity was already common in music and the case was resolved in favour of VANGELIS.
Unlike his French contemporary Jean-Michel Jarre, VANGELIS preferred to keep a low profile and eschewed the cityscape concert spectacular as a means of presenting his art. This made him an ideal film composer, with 'Missing', 'Antarctica', 'Bounty', 'Bitter Moon', 'El Greco' and 'Alexander' among his other movie credits.
But while he had a highly prolific period undertaking soundtrack work, VANGELIS found time to work on other projects as well, producing Milva, Ronny, Irene Papas, Montserrat Caballé and naturally, his long-time friend Demis Roussos.
Although his more recent works like 'Mythodea (Music for the NASA Mission: 2001 Mars Odyssey)'
and 'The 2002 FIFA World Cup Official Anthem'
had a classical approach, 2016's 'Rosetta' saw him return to the electronic sound that many knew him best for, while the 2017 'Delectus'
thirteen disc boxed set lavishly celebrated the first stage of his solo career between 1973 to 1985.
So here are twenty snapshots from the vast catalogue of VANGELIS; not a best of but a listing to capture the diversity of a musician and composer who was a fine trailblazer for electronic music. Presented in chronological order with a limit of one track per album or film project, here is A Beginner's Guide To VANGELIS.
---
APHRODITE'S CHILD Spring, Summer, Winter & Fall (1970)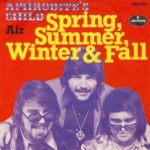 Formed in 1967, as well as Demis Roussos, APHRODITE'S CHILD also included Loukas Sideras and Silver Koulouris. The band's recorded career began when they attempted to relocate to London but got stuck in Paris, remaining there for several years. Signing to Mercury Records, their 1972 album '666'
is now considered a progressive rock landmark although the band had already split by the time of its release. But 'Spring, Summer, Winter & Fall' was an earlier non-album single that was a No1 in Italy.
Available on the album 'It's Five O'Clock'
via Esoteric Recordings
https://www.facebook.com/DemisRoussosOfficial/
---
VANGELIS La Petite Fille De La Mer (1970 – released 1973)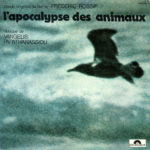 While still in APHRODITE'S CHILD, VANGELIS was recorded music for wildlife documentary series directed by Frédéric Rossif for French TV. He recorded a suite of music without having seen any footage himself and left it to the film makers use as they wished. Very electro-acoustic and ambient in nature, the beautiful 'La Petite Fille De La Mer' utilised melodic electric piano, vibes, acoustic guitar and subtle layers synths. Later pieces like 'Hymn' and L'Enfant' from other Rossif projects formed 'Opera Sauvage'.
Available on the album 'L'Apocalypse Des Animaux'
via Esoteric Recordings
https://www.facebook.com/VangelisOfficial/
---
VANGELIS 12 O'Clock (1975)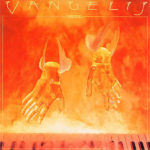 A concept album based on duality, 'Heaven & Hell' was ambitiously presented as two full side suites in a vibrant orchestral style with choirs alongside the synths and an array of classical percussion, recorded in VANGELIS' newly established Nemo Studios in London. Epic and almost Morricone-like with a haunting vocal from Vana Veroutis, '12 O'Clock' from 'Heaven & Hell Part II' showcased a template that would be reprised on 'Rachel's Song' with Mary Hopkin for 'Blade Runner'.
Available on the album 'Heaven & Hell'
via Esoteric Recordings
---
VANGELIS Pulstar (1976)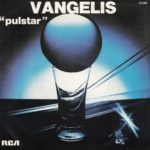 With elements of electronic jazz fusion, 'Albedo 0.39' was VANGELIS' first musical adventure into the cosmos as a concept album themed around space physics. Beginning the album, the cosmic 'Pulstar' saw a prominent use of sequencers and a symphonic brass line augmented by synthesized stabs before ending with a burst of the General Post Office speaking clock. Gary Numan sampled the synthesized stabs for the 'Strange Charm' title song in 1986.
Available on the album 'Albedo 0.39'
via Esoteric Recordings
http://www.vangeliscollector.com/
---
CHRISMA Amore (1976)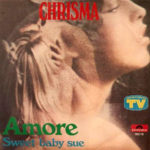 Produced by VANGELIS' younger brother, the late Niko Papathanassiou, the Latin-tinged 'Amore' was co-written for the quirky Italian husband and wife duo CHRISMA by him under his alias of Richard Broadbaker with their vocalist Christina Moser. CHRISMA recorded their 1977 debut album 'Chinese Restaurant' at Nemo Studios and while there were further rumours that VANGELIS worked again with CHRISMA thanks to his brother's involvement, these were neither confirmed or denied.
Originally released as a single via Polydor Records, currently unavailable
---
VANGELIS Dervish D (1977)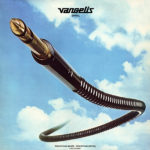 With Jean-Michel Jarre hitting the mainstream with his six-part synthesized symphony 'Oxygene', VANGELIS proved he could do a lively electronic pop instrumental too with 'Dervish D'. Using a spinning Roland System 100 sequencer core and a catchy synthesizer melody, this slice of robotic funk grooved with a brilliantly played jazz-inflected solo using Vangelis' newly acquired Yamaha CS-80 synthesizer and all the manual control features it had at his disposal.
Available on the album 'Spiral'
via Esoteric Recordings
https://twitter.com/ElsewDotCom
---
MAMA 'O Red Square (1978)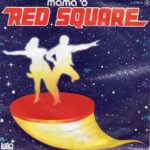 VANGELIS did his own 'Popcorn' with 'Red Square', a fun chromatically flavoured electronic disco cover of 'Waves Of The Danube' composed in 1880 by the Romanian composer Ion Ivanovich, credited as Branovitch! The other credits were full of playful mystique too, with the track credited to Mama 'O and produced by Mr Broadbaker, both known VANGELIS pseudonyms; he was nicknamed Papa 'O as an affectionate abbreviation of his lengthy surname.
Originally released as a single via Logo Records, currently unavailable
https://www.discogs.com/Mama-O-Red-Square/release/1287115
---
VANGELIS The Tao Of Love (1979)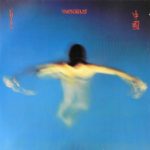 Although VANGELIS had never been to China at the time the album was recorded, he had developed a passionate fascination for its people, culture and vast landscape, noting a connection between ethnic Greek and Chinese music. Using traditional elements alongside his synthesizers, 'The Tao Of Love' was a meditative pentatonic piece inspired by a quote from philosopher Zhuang Zhou. The 'China' album was one of the few that VANGELIS actually promoted with live concert appearances.
Available on the album 'China'
via Esoteric Recordings
http://www.nemostudios.co.uk/vangelis/
---
JON & VANGELIS I Hear You Now (1979)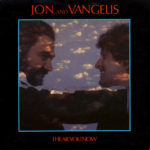 Having declined an invitation by Jon Anderson to replace Rick Wakeman in YES, the pair formed a friendship that also led to collaboration. 'So Long Ago, So Clear' was the first fruit of labour in 1976, but the dreamy 'I Hear You Now' in 1979 with its unusually long instrumental intro and distinctive Anderson falsetto that presented an unexpected hit single. 'I Hear You Now' was the template used for the theme tune to the TV soap opera Brookside which first broadcast in 1982.
Available on the album 'Short Stories'
via Universal Music
https://www.facebook.com/JonandVangelis/
---
RONNY Compare Me With The Rest (1981)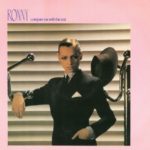 With an air of European cabaret, chanson stylings, Eno and subtle Hellectro in the ultimate 'Song For Europe' driven by a Linn Drum Computer and featuring a number of his trademark sounds, VANGELIS produced and wrote the music for the second single by Rusty Egan's androgynous protégée Ronny. Despite her first single being produced by Midge Ure and her third helmed by Peter Godwin, Ronny never did achieve the chart success some felt she deserved.
Originally released as a single via Polydor Records, currently unavailable
http://www.vangelismovements.com/ronny.htm
---
JON & VANGELIS I'll Find My Way Home (1981)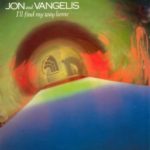 Having scored an unexpected UK hit with the beautiful synth laden 'I Hear You Now', the pair did it again with a song that had not been included on the final tracklisting of their second album 'The Friends Of Mister Cairo'. Anderson's lyrics were almost spiritual while the widescreen sonic backing from his Greek chum complimented the mood. Meanwhile, VANGELIS himself was about to enter his most high profile period composing soundtracks for 'Chariots Of Fire' and 'Blade Runner'.
Available on the album 'The Friends Of Mister Cairo'
via Universal Music
---
VANGELIS End Titles From Blade Runner (1982 – Released 1989)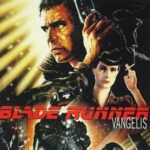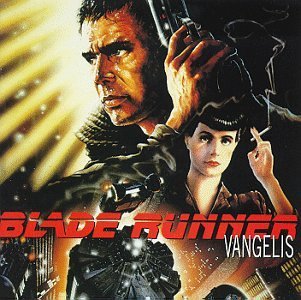 Dramatic, tense and melodic, VANGELIS' closing theme to the acclaimed movie succeeded in orchestrating a score using just synths and samples to maintain the futuristic unsettlement of the story based on Philip K Dick's 'Do Androids Dream of Electric Sheep?'. However, the glorious track was not actually released for the first time until 1989 on the 'Themes' compilation; despite being nominated for a BAFTA and Golden Globe for 'Best original Score', a soundtrack album did not see the light of day until 1994.
Available on the album 'Blade Runner'
via Warner Music Group
https://www.warnerbros.com/blade-runner
---
VANGELIS Main Theme From Missing (1982 – released 1989)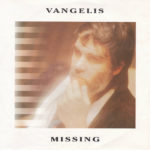 With beautiful piano and his trademark synths, VANGELIS recorded the soundtrack for 'Missing', an American historical drama film directed by Costa-Gavras based on the true story of journalist Charles Horman, who disappeared in the aftermath of the US-backed Chilean coup of 1973 that deposed the democratically elected Salvador Allende. The Main Theme music was particularly moving as it progressively added further layers to its repeating elegiac motif.
Available on the album 'Themes'
via Polydor Records
http://www.fanpop.com/clubs/vangelis
---
VANGELIS Theme From Antarctica (1983)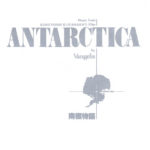 After the 'China' album, VANGELIS applied various pentatonic textures to his icy score for the Japanese film 'Antarctica'. Directed by Koreyoshi Kurahara, the true story focussed on an ill-fated Japanese scientific expedition to the South Pole and their rescue. In the aftermath, the expedition's team of dogs were left behind. The movie was a dramatic reconstruction of how the two of those dogs Taro and Jiro survived in the chilling landscape and greeted their owners when they returned eleven months later.
Available on the album 'Antarctica' via Esoteric Recordings
https://www.discogs.com/artist/7027-Vangelis
https://letterboxd.com/director/koreyoshi-kurahara/
---
IRENE PAPAS & VANGELIS Resurrection (1986)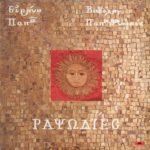 Greek actress Irene Papas was best known for her role alongside Gregory Peck, Anthony Quinn and David Niven in 'Guns Of Navarone'. In 1972, she appeared on APHRODITE'S CHILD's '∞' and began her musical association with VANGELIS. Their first album together 'Odes'
comprised of Greek folk songs with production from VANGELIS. Meanwhile their second album 'Rapsodies' offered electronic renditions of Byzantine hymns of which, 'Resurrection' was the most dramatic with its distinct VANGELIS aesthetic.
Available on the album 'Rapsodies'
via Esoteric Recordings
https://europe-greece.com/greek-culture/irene-papas-actress/
---
VANGELIS Conquest Of Paradise (1992)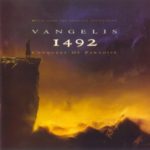 Following 'Blade Runner', VANGELIS teamed up with director Ridley Scott again for a fictionalised story of Italian explorer Christopher Columbus' travels to the New World. Based on a chord progression from Vivaldi's 'La Follia', the brooding 'Conquest Of Paradise' saw The English Chamber Choir make their presence felt over an epic backdrop of synthesized orchestrations, electronic melodies and piano. Such was its rousing qualities, the track has been used by both politicians and sports teams!
Available on the VANGELIS album '1492: Conquest of Paradise'
via EastWest
https://cinapse.co/1492-conquest-of-paradise-ridley-scotts-dry-run-for-his-later-epics
---
VANGELIS with STINA NORDENSTAM Ask The Mountains (1995)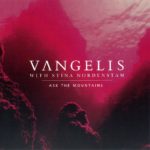 Developing on the choral assisted anthemic drama of his soundtrack work, VANGELIS naturally recorded an album called 'Voices' which also threw bagpipes into the mix. Vocalists included Caroline Lavelle and Paul Young, but providing her characteristic Nordic idiosyncrasies on 'Ask The Mountains' was Swedish singer / songwriter Stina Nordenstam. A distinct 'Twin Peaks' vibe presided over its eight minutes with haunting electronics, piano runs and bursts of abstract sax adding to the airiness.
Available on the VANGELIS album 'Voices'
via EastWest
https://www.facebook.com/Stina-Nordenstam-155962937816805/
---
VANGELIS Fields Of Coral (1996)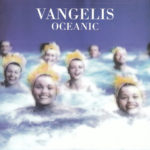 With its seabound ambience, it was no big surprise when 'Oceanic' was nominated for a Grammy Award in 'Best New Age Album' category. More sedate perhaps than VANGELIS' previous albums, there were no guest singers and only orchestrated instrumentals with occasional rhythmic passages, bubbling sequences and uses of choir samples. With its harp and flute textures, the lovely drifting nautical presence of 'Fields Of Coral' ended up being used in a 1998 documentary 'Deep Sea, Deep Secrets'.
Available on the VANGELIS album 'Oceanic'
via EastWest
http://www.vangelishistory.com/
---
VANGELIS Rosetta (2016)
Launched in 2004, Rosetta was built by the European Space Agency to perform a detailed study of comet 67P while flying past Mars and several asteroids along the way. VANGELIS was inspired to compose a thematic album following a video call with Dutch astronaut André Kuipers from the International Space Station. Courtesy of a dreamy harpsicord motif, the 'Rosetta' title track was highly reminiscent of John Barry and Roy Budd's classic aesthetics.
Available on the album 'Rosetta'
via Decca Records
https://www.vangelisrosetta.com/
---
VANGELIS The Stephen Hawking Tribute (2018)
One of VANGELIS' most recent compositions was a fitting tribute given exclusively to guests attending the Service of Thanksgiving at Westminster Abbey when the late Stephen Hawking's ashes were interred. Featuring a poignant speech from Professor Hawking himself, Vangelis' melancholic synth shimmers were a fine musical eulogy to the noted theoretical physicist. He said: "Through sound and music, the language that I know best, I pay tribute and express my high esteem and respect to this extraordinary man".
Not commercially available
---
Text by Chi Ming Lai
Photos by Ian Cook
12th August 2018