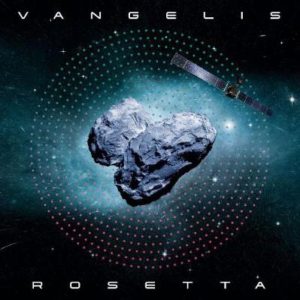 Space travel and synths were just made to go together. But while new Brighton artist JØTA pays tribute to the Soviet Space Programme of the Cold War era, Greek veteran VANGELIS brings things right up to date with 'Rosetta', his new album dedicated to the space mission of the same name.
Born Evangelos Odysseas Papathanassiou, the keyboard virtuoso was a member of prog rockers APHRODITE'S CHILD with the late Demis Roussos. After they split, VANGELIS considered an offer to join YES as a replacement for Rick Wakeman, but went out on his own.
Embarking on a notable solo career, his symphonic electronic style, as exemplified by wonderful iconic works such as 'Pulstar'
, 'Dervish D'
and 'To The Unknown Man'
, won him many admirers. He even had a couple of UK Top10 hit singles in 'I Hear You Now'
and 'I'll Find My Way Home'
as part of a successful partnership with YES lead singer Jon Anderson, while another of their songs 'State Of Independence'
was an international hit for Donna Summer.
Of course, VANGELIS is best known for his award winning soundtrack work. But such is the timeless quality of his compositions, his music has appeared in period dramas like 'Chariots Of Fire'
and '1492: Conquest of Paradise'
as well as cult science fiction films, most notably 'Blade Runner'
.
Launched in 2004, Rosetta was built by the European Space Agency to perform a detailed study of comet 67P while flying past Mars and several asteroids along the way. In 2014, Rosetta manoeuvred next to the comet and its lander module Philae successfully reached the surface.
VANGELIS was inspired to compose the album following a video call with astronaut André Kuipers from the International Space Station. But this is not his first musical foray into space having produced 'Albedo 0.39' in 1976; indeed, the frantic sixth 'Rosetta' track 'Albedo 0.06' is a reference that past work. he said: "Mythology, science and space exploration are subjects that have fascinated me since my early childhood. And they were always connected somehow with the music I write."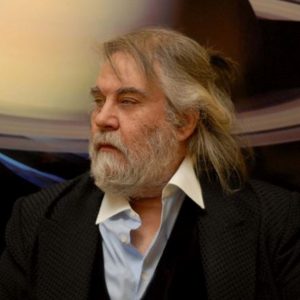 The sweeping ambience of 'Origins (Arrival)' and the widescreen atmospheres of 'Starstuff' both provide a fitting introduction to 'Rosetta'
. But the drama unfolds with the orchestrated moods of 'Infinitude' and the ivory laced 'Exo Genesis'. Continuing the journey, 'Celestial Whispers' drifts soothingly into the ether and acts as a gorgeous space lullaby with its gentle voice samples and cascading tuned melodies.
The 'Rosetta' title track actually takes a slight detour, courtesy of a dreamy harpsicord motif reminiscent of John Barry and Roy Budd, before returning to the mission with the expansive soundscape of 'Sunlight'.
The tricky landing of Philae onto the P67 comet could be likened to aiming a paper dart at a passing car and berthing it on the roof, so the climactic overtures of 'Philae's Descent' document the tension and the spark. And so with 'Mission Accomplie', 'Rosetta's Waltz' comes as a classic VANGELIS symphony, full of thematic melody and expressive vibrato to celebrate the euphoria of the achievement.
'Perihelion' brings back the tension with the sequencer pattern and rockist fusion tracing the probe's journey as it reaches the closest point to the Sun within the comet's orbit. But as Rosetta's mission comes to its conclusion, 'Elegy' and 'Return To The Void' are laced with melancholy, although the latter's bleeps act as a symbol of hope as data continues to be gathered and sent back to earth while the probe continues to travel across the cosmos.
Carl Walker from the European Space Agency said: "what VANGELIS wanted to do was share a lasting memory of our Rosetta mission through his music"; this he has achieved. As most humans will never travel into during this lifetime, this cinematic soundtrack without a film will stimulate thoughts and images like any good piece of music should.
While naturally, 'Rosetta' is not the liveliest recording VANGELIS has ever made, its spacey and sometimes abstract movements are proof that he continues to reign supreme in his field. Those JEAN-MICHEL JARRE fans who may not have wholly embraced the 'Electronica' concept might find something to like here.
---
'Rosetta'
is released by Decca Records / Universal Music in CD, vinyl LP and digital formats
https://www.facebook.com/VangelisOfficial/
---
Text by Chi Ming Lai
25th September 2016