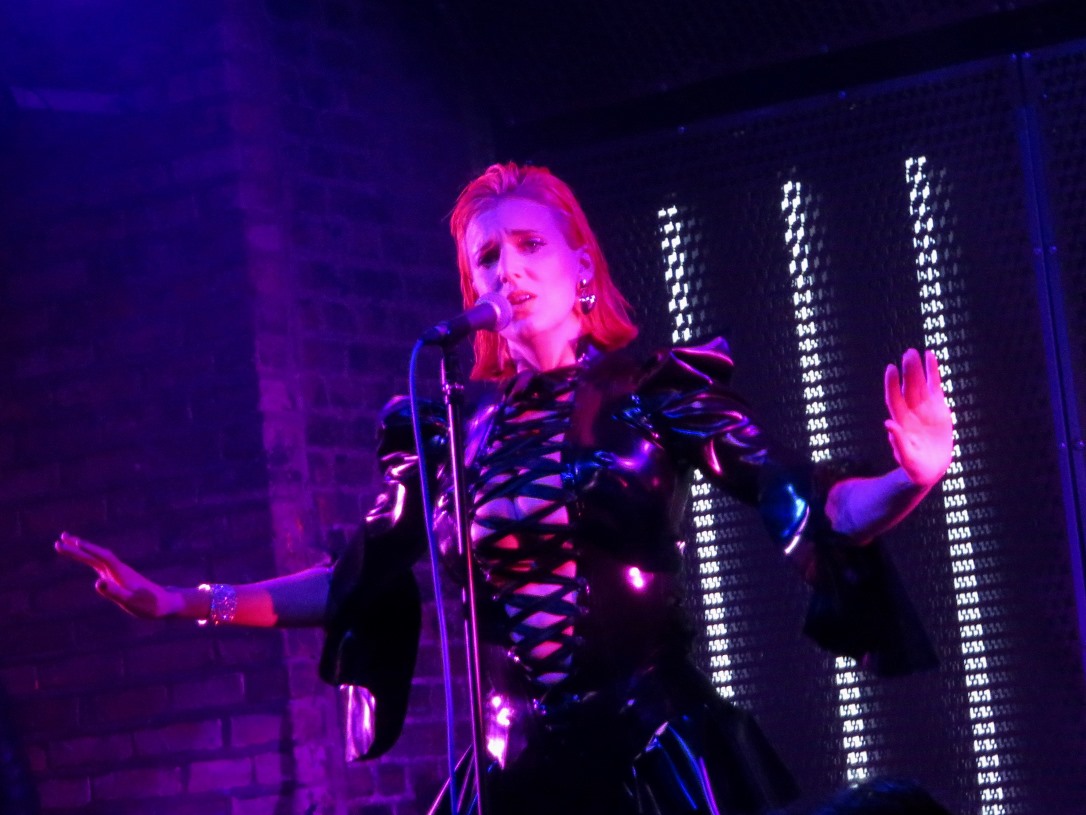 After a successful first outing in 2021, The Pitchfork Festival London was back to present a variety of established and newer acts with various curated themes at venues across the capital including The ICA and Roundhouse
On the final day of the almost week long festival, the renowned superclub Fabric hosted a showcase by cult US electronic music label Italians Do It Better featuring DESIRE, GLÜME and CLUB INT'L.
The label was co-founded in 2006 by Johnny Jewel who continues to run the label to this day with partner-in-crime and the face of DESIRE, Megan Louise. Best known for once being the home of CHROMATICS, the profile of Italians Do It better was boosted a number of key soundtrack inclusions, notably the 2011 Ryan Gosling film 'Drive' which featured 'Tick Of The Clock' by CHROMATICS and 'Under Your Spell' by DESIRE.
More recently, Italians Do It Better has expanded its roster and signed a number of acts from all around the globe including JOON, LOVE OBJECT and MOTHERMARY who were present at Fabric to support their colleagues, but also to play at their own showcase at Laylow later in the week.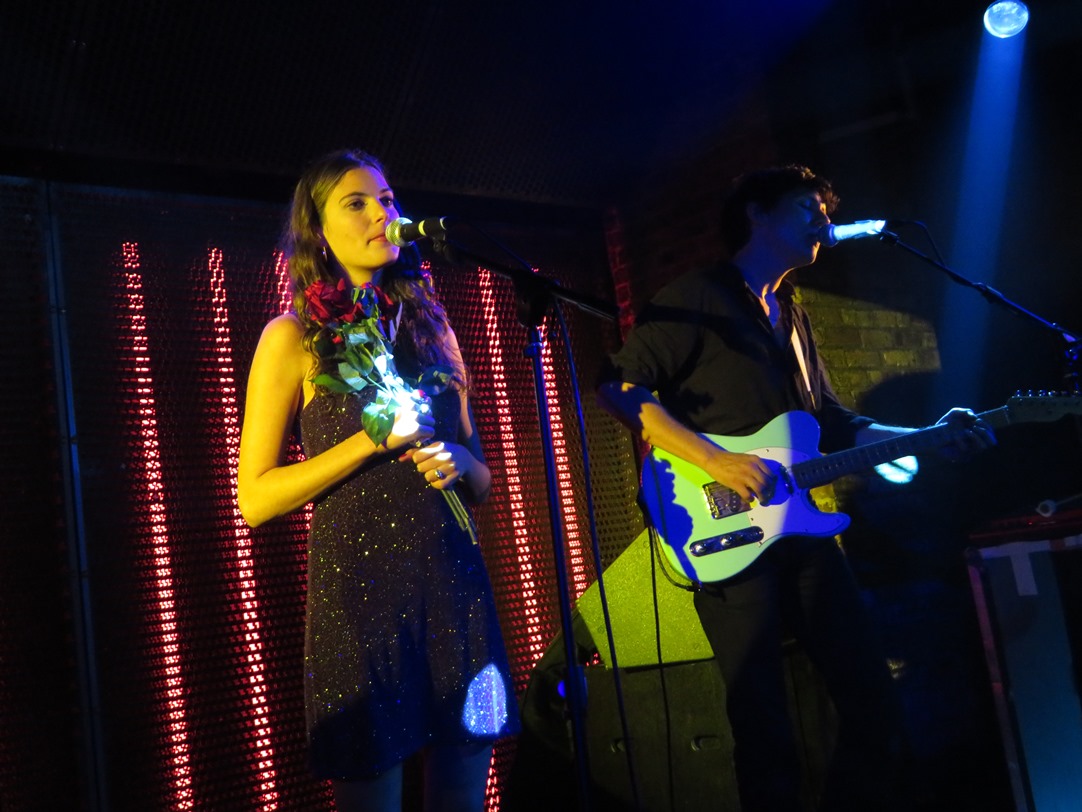 Opening proceedings were CLUB INT'L, essentially the vehicle of multi-instrumentalist John Eatherly but tonight, he has been accompanied on stage by co-vocalist and self-styled "Movie Character" Logan Avidan.
The photogenic couple looked like they finished a Jean Luc-Godard film and had music to match with a twist. Highlights included the shoegazey single 'Ride' and an appealing rendition of 'The Tide Is High', the reggae tune originally by THE PARAGONS made famous by BLONDIE.
The fashionable crowd waited in anticipation for GLÜME, the "Walmart Marilyn Monroe" whose 2021 debut album 'The Internet' unexpectedly gained worldwide traction and was praised by alternative artists such as Daniel Graves of AESTHETIC PERFECTION.
On stage, she showed her endearing vulnerability performing autobiographical songs such as 'Child Actor', 'Body' and 'Nervous Breakdown' but it was the new material premiered from the upcoming sophomore album like 'Do Me A Favor', 'Main Character' and 'Surgery' that impressed.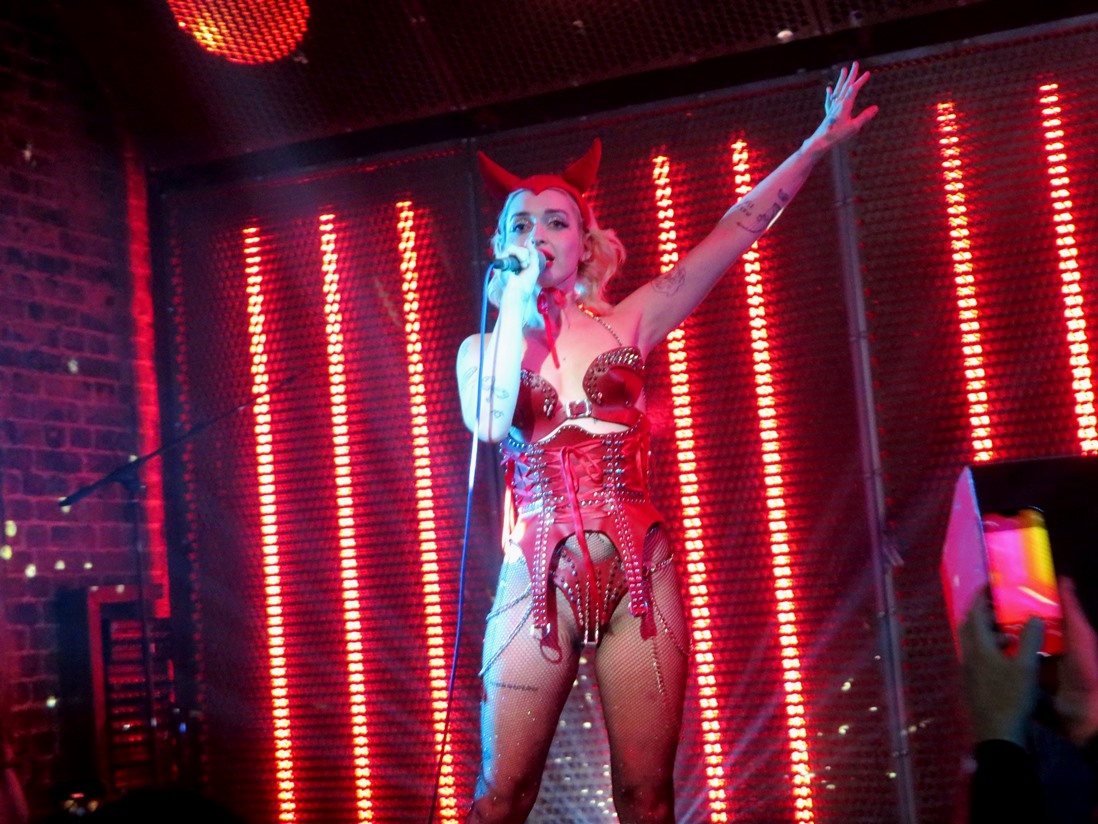 Playing on her Norma Jeane Mortenson parachuted into Twin Peaks persona, there was a playful Marilyn cover in 'After You Get What You Want' from the 1954  musical 'There's No Business Like Show Business'.
The Gary Numan meets LADYTRON styled 'Get Low' got the audience participating in an crouching disco dance ended a highly enjoyable performance. For a girl who had never been outside of the USA before 2021, the world is now GLÜME's oyster.
The acclaimed debut album by DESIRE was released in 2009 and creating a follow-up has seemingly been an arduous process. But Megan Louise hasn't been idle over the intervening years, continuing to release singles, collaborate and getting involved in the day-today operations of Italians Do It Better.
With the second DESIRE album 'Escape' finally released in 2022, Megan Louise and Johnny Jewel had more songs to play around with compared to their last London gig at The Roundhouse opening for CHROMATICS in 2019. Live favourites such as 'Don't Call', 'If I Can't Hold You' and the cover of NEW ORDER's Bizarre Love Triangle' remained. But in came glorious atmospheric electro-disco numbers like 'Zeros' and 'Liquid Dreams' with wonderful synth interventions by Jewel on his vintage Univox K-2, the US variant of the MiniKorg 700s. Benefitting from more penetrating rhythmic backdrops, 'Black Latex' and 'Days & Nights' ensured that there was no excuse to go for a comfort break.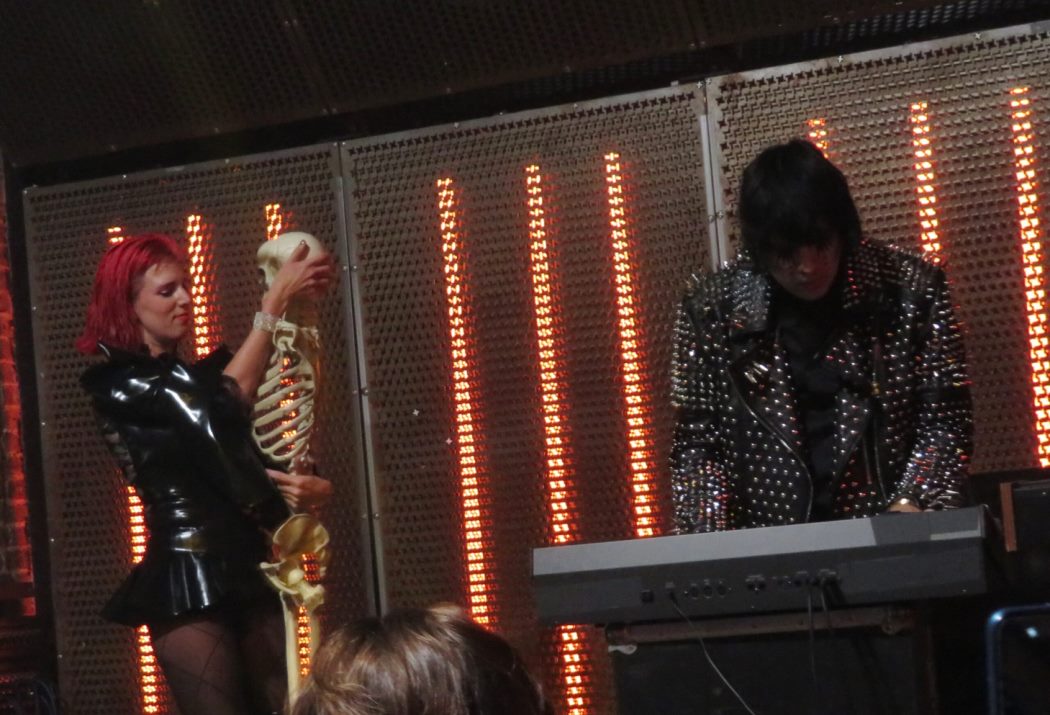 Dressed in black latex, Megan Louise was tastefully brazen while playfully teasing the crowd. At one point, she even made out with a skeleton while accidently dismembering it.
With the support of those present, all the "LAHS" came out in force during a reinterpretation of Kylie's 'Can't Get You Out Of My Head' and a dynamic take on the 'Escape' title song before a toughened-up 'Under Your Spell' provided a thumping close to the evening.
Almost as soon as the curtain came down, Megan Louise was already in casuals, meeting fans in the foyer and happily posing for selfies. It was just one of those good natured evenings with a welcoming atmosphere and of course, great music. With their brand outlining a distinct stamp of quality, hopefully Italians Do It Better will be back again in London soon to put on more showcases… KID MOXIE & NINA next time please 😉
---
Special thanks to Frankie Davison at Stereo Sanctity
Information on Italians Do It Better releases can be found at
https://italiansdoitbetter.com/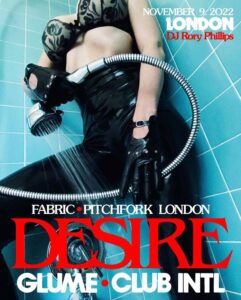 https://www.facebook.com/PRIMITIVEDESIRE/
https://twitter.com/primitivedesire
https://www.instagram.com/desire_megan/
https://www.facebook.com/babyglume
https://twitter.com/glumeharlow
https://www.instagram.com/babyglume/
https://twitter.com/John_Eatherly
https://www.instagram.com/john.eatherly/
https://instagram.com/loganavidan
ELECTRICITYCLUB.CO.UK's IDIB playlist 'GLI ITALIANI LO FANNO MEGLIO' can be streamed at https://open.spotify.com/playlist/6HPhf1yptwaN6UiHDqzFI6
---
Text and Photos by Chi Ming Lai
12th November 2022