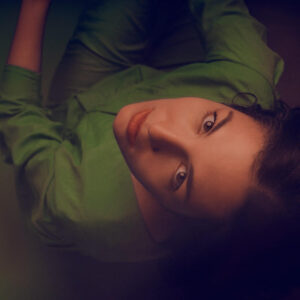 JOON is the artist formally known as YEWS and the musical vehicle of Maltese producer Yasmin Kuymizakis.
In a similar epiphany that Brian Eno had with ambient music, Kuymizakis was involved in a car accident and while recuperating, she appreciated how precious life was and decided to make music her vocation.
She opted for synths as her tools of self-expression, buying a Stylophone, Moog Sub Phatty and a Korg Poly800 while also teaching herself how to use recording software and VSTs, with the Novation MiniNova being the most recent addition to her armoury.
Without any electronic music role models locally to look up to, Kuymizakis co-founded the Malta Sound Women Network with composer and academic Jess Rymer in 2017 to bring like-minded women together on the island.
This brought focus to JOON and the attracted the attention of Italians Do It Better, home to CHROMATICS, DESIRE and GLÜME. While there was a considered approach to her music, Kuymizakis also had a sense of fun as exemplified by her NEW ORDER meets MARSHEAUX styled cover of BANANARAMA's 'Cruel Summer'.
So the debut JOON long player 'Dream Again' arrives after a 10 year musical journey, capturing a shimmering stream of consciousness towards escape and self-fulfilment with a template of mostly angelic vocals and otherworldly auras.
With many voices in her head, the blippy avant pop 'ET' comes over like an oddball variant on Berlin-based Nordic duo ULTRAFLEX; with wonderfully eerie Theremin tones that make the concoction creepy yet fun, this inviting lo-fi number was used in a digital fashion show for the Nintendo simulation game 'Animal Crossing', adding to its aural surrealism.
The electro-funky 'Watch The Sky' is a bouncy club tune inspired by Róisín Murphy and its ending kicks courtesy of a wonderful distorted synth solo accompanied by a burst of cowbells. However, while JOON's sense of fun and escapism comes over in a girly cover of DEPECHE MODE's 'Just Can't Get Enough', apart from putting more cash into the bank account of Vince Clarke, it seems an unnecessary inclusion on 'Dream Again' when she has quality material of her own.
There's a charming innocence to 'Good Times' with a wonderful Mediterranean take on Japanese city pop about more carefree pre-pandemic times with fewer responsibilities, but with a gentle canter, 'Whisper' is classic Italians Do It Better and has the vulnerable air of label mate GLÜME looming on this wonderfully atmospheric set piece with a hypnotic arpeggio.
Built around a waltzing church organ, the Bjork-like 'Meaningful Life' provides the Gospel of St Joon but featuring almost screaming monologues with our heroine sounding rather cocooned, 'Wait' captures an uneasy tension, although relief is provided by the sung chorus for a hybrid of shade and light.
'Home' recalls Laurie Anderson's 'O Superman' being dropped into The Bang Bang Bar from 'Twin Peaks', while sung in Maltese and meaning "sleep", the gentle lullaby of 'Orqod' is gorgeous and reflects on the need to let go but just as the ethereal mood is about induce near sleep, the darker consciousness acts as a reminder of harsh realities.
A quirky rhythmic percolation shapes the instrumental 'I.You', showing JOON's diverse musicality with gliding portamento hooks and drones provide a suitably gothic soundtrack that could easily work in film.
The nautical jaunt of 'Me & My Sea' comes with an artful allure but then takes an unsettling turn with layers of pitch shifted vocals in the manner of FEVER RAY as seagulls swoop by. Closing with the blurry Julee Cruise inspired 'Feathers', a wispy falsetto and crystalline textures capture a South East Asian winter rather than a Mediterranean summer.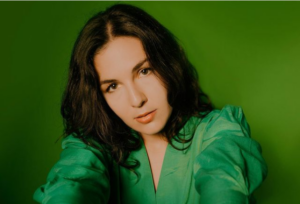 Melancholic but ultimately positive with a mix of upbeat tracks and more personal songs, JOON looks hopefully forward without forgetting the lessons of the past. 'Dream Again' is an optimistic dose of inspiration and a universal message for everyone as to how to overcome. As Yasmin Kuymizakis herself says "Even if I'm sad or heartbroken, I remain optimistic. I want to grow old with no regrets"
Yes, the time is now right to be able to 'Dream Again'.
---
'Dream Again' is released by Italians Do It Better on the usual online platforms
https://italiansdoitbetter.com/joon/
https://www.facebook.com/templeofjoon
https://twitter.com/templeofjoon
https://www.instagram.com/templeofjoon/
https://open.spotify.com/album/6dPScfhsWMpufwaCK1ZoED
---
Text by Chi Ming Lai
Photos by Maria Galea
16th July 2021