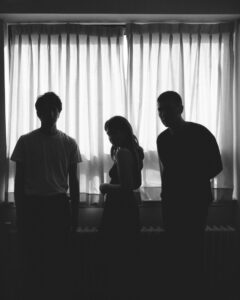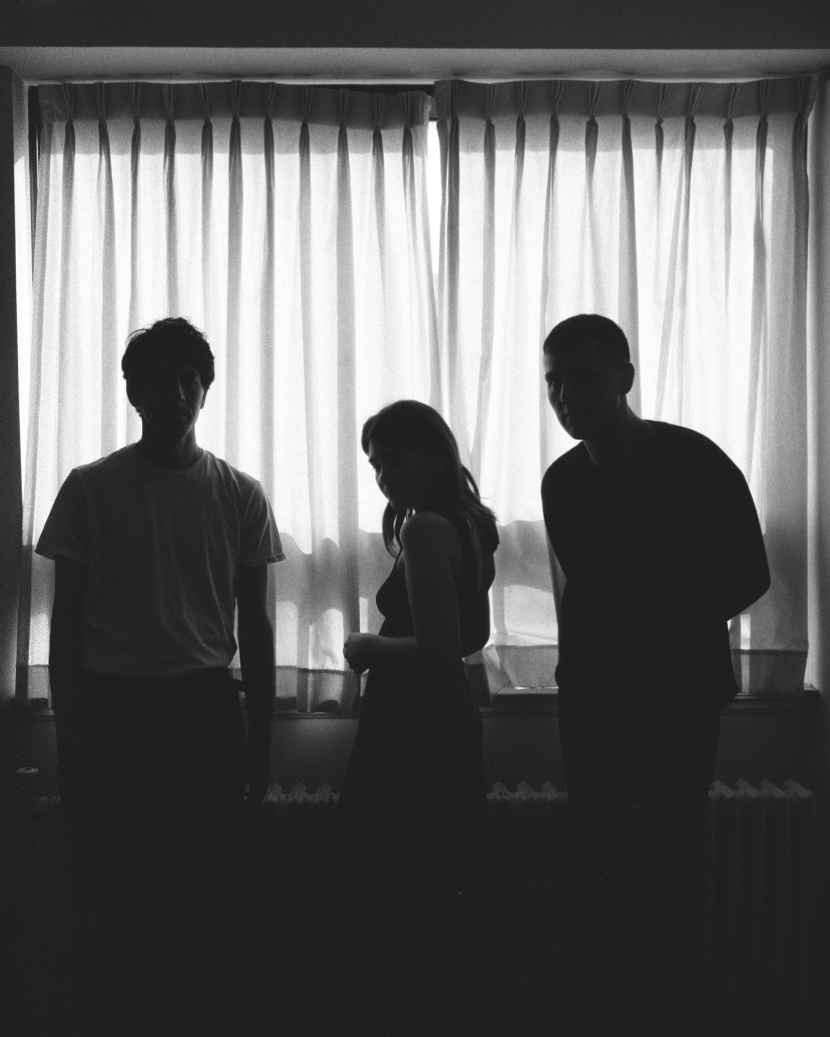 Born to musician parents, Canadian singer songwriter Tess Roby dedicated her 2018 debut album 'Beacon' to her late father.
Building her songs around the understated tones of a Roland Juno 106, there was room for her reflective vocals to take centre stage for an earthy brand of folktronica that was a departure for the Italians Do It Better label. But adding mechanised the beats of a Roland TR808, Tess Roby has a new project in the danceable dreampop of DAWN TO DAWN. Completing the line-up are Adam Ohr and Patrick Lee who bring their Minimoog, Roland System 100, Roland Juno 60, Korg 700s, Korg MS20, Roland SH101 and ARP Solina along to the party.
Based in Montreal, the trio met just after Roby had released 'Beacon'. Their best song to date is the recently released 'Care' which was written on a cold winter's night. Nocturnal yet rhythmic, with an alluring folk-tinged vocal to offset the understated synthetic overtures, there are enigmatic skatted vocals in the vein of Dot Allison for the first two minutes before Roby presents her more coherent contralto over its hypnotic bassline and crisp rhythmic construction.
Directed by Tess Roby, the visual accompaniment to 'Care' is a touching ode to summer nights with friends and losing track of time through collective enjoyment. Containing in-car and studio footage, the video is enhanced by its impressionistic quality, thanks to being shot on Kodak 16mm film by Hugo Bernier.
The first DAWN TO DAWN single 'Meridian' was more ethereal and sedate in comparison with 'Care', although it retained a drifting nocturnal quality with a fabulous multi-faceted vocal arrangement. But the previous single 'A Colour Named By You' was much sparser and devoid of drum machine, coming over more audibly reminiscent of Tess Roby's own forlorn soundscapes as showcased on her solo long player.
DAWN TO DAWN themselves are due to release their own full length album in 2022.
---
'Care' is available as a download single from https://dawntodawn.bandcamp.com/
https://www.facebook.com/dawntodawnmusic
https://twitter.com/dawntodawnmusic
https://www.instagram.com/dawn__to__dawn/
---
Text by Chi Ming Lai
Photo by Christopher Honeywell
30th August 2021