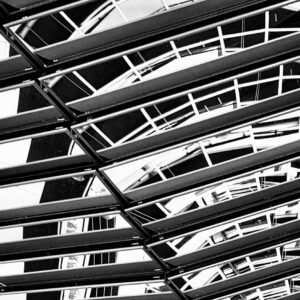 'Mercer' is the debut single by new Leeds based duo DEVOIR.
Behind DEVOIR are Imogen Holmes and Jacob Marston; the latter is the drummer with black-clad alternative rock band DEAD NAKED HIPPIES although Marston once confessed "I grew up with New Romantic music dominating the stereo". Meanwhile Holmes is the talented young lady behind IMI who opened for REIN's London show in 2019 and released the acclaimed EP 'Lines'. A product of lockdown, although 'Mercer' is entirely electronic, it differs slightly from the music from IMI in its four-to-the-floor construction.
So imagine GOLDFRAPP at an Alpine rave in the Hornlihutte basecamp next to The Matterhorn. As the cinematic techno builds, the magnificent voice that graced IMI tracks such as 'Margins', 'The Fence' and 'I Feel Alright' soars and shines, expressing itself at the extremes of alluring spoken word and piercing high soprano.
'Mercer'
is perhaps the first truly great track of 2021 and accompanying it in monochrome, the simple but highly effective fast motion video sees the pair hard at work in their home studio as the world whizzes by…
"It's a slight departure from IMI with a lot of similar threads, but hopefully a positive new direction"  Imogen Holmes told ELECTRICITYCLUB.CO.UK of the concept behind DEVOIR.
The restrictions on many levels proved to be inspiring; "We were pretty limited in terms of gear when we first started working on this project, so we decided to embrace the simplicity and the entire song ended up being informed by the initial bass line and kick drum" she added, "We also took pretty drastic inspiration from the books we were reading at the time, which ended up being a really refreshing way of approaching writing".
---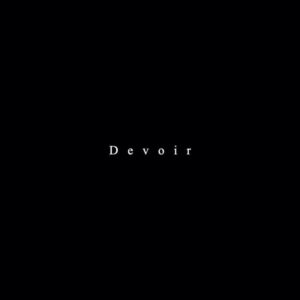 'Mercer'
is available as a digital single via the usual platforms
https://www.facebook.com/wearedevoir
https://www.instagram.com/wearedevoir
https://www.facebook.com/imimusicuk
https://www.instagram.com/imimusicuk/
---
Text by Chi Ming Lai
29th January 2021