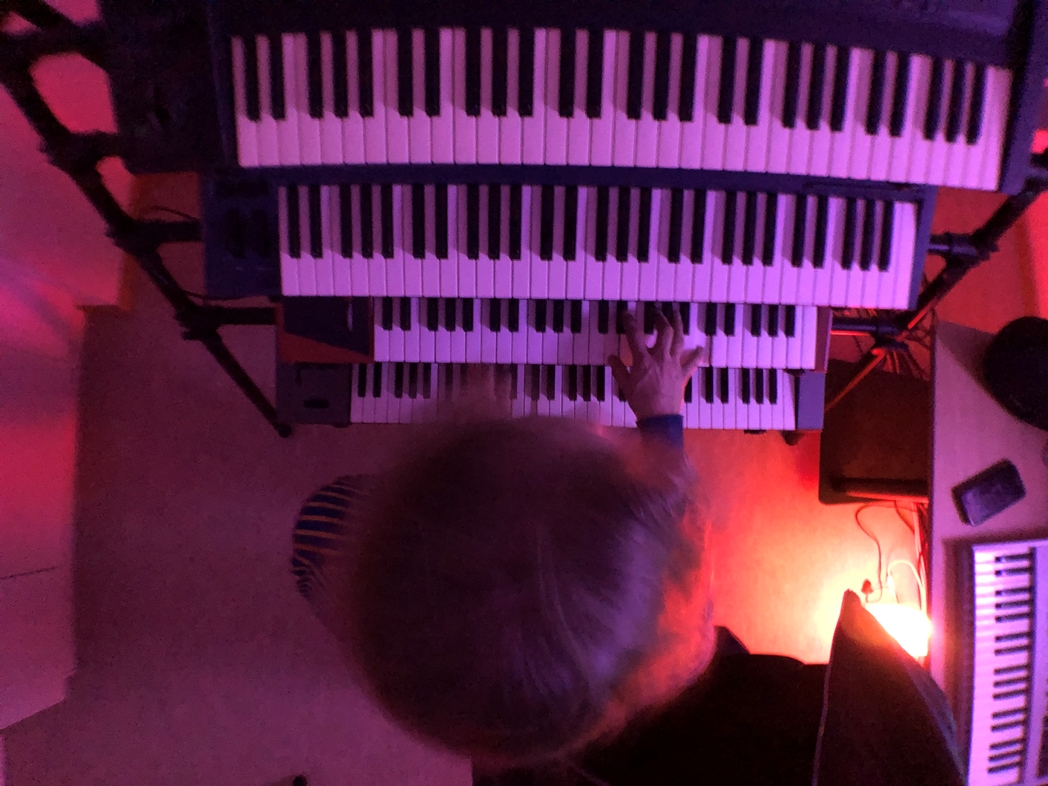 Sweden producer Johan Agebjörn is perhaps best known as the instrumental half of dreamy electronic disco duo Sally Shapiro.

Their most recent fourth album 'Sad Cities' was released by Italians Do It Better in 2022. While Johan Agebjörn himself released a dance pop flavoured solo album 'Casablanca Nights' in 2011 and since has collaborated with the likes of Ryan Paris and Samantha Fox on various singles, his portfolio has included more downtempo and ambient works such as 2008's 'Mossebo', 2011's 'The Mountain Lake' and more recently 'Artefact' with Mikael Ögren.
His latest release is 'Subtracted Soundscapes' where he has reworked eight pieces from across his career into something warmer and calmer than their original incarnations, "subtracted" into being entirely beatless so that only the key elements of the music remain. Focussing on calmness and serenity, this wonderful record creates "a sonic sanctuary for the listener and another world to explore". The end result is an extremely satisfying sonic experience with a distinct environmental atmosphere.
Johan Agebjörn chatted to ELECTRICITYCLUB.CO.UK about his interest in ambient music and the intimate ideas behind 'Subtracted Soundscapes'.
As someone best known for electronic disco, was it a reaction to that which led you onto an ambient path, or was the interest always there from when you started making music?
My love for ambient music has been there from the early 1990s and I've been making ambient music from time to time since the late 1990s. My disco / synthpop music, especially with Sally Shapiro, has reached more people, but my creative effort put into ambient is probably comparable.
What would be your definition of "ambient" music?
Difficult question! For me it's music that is atmospheric, floating and transcends pop structure – then it can be with or without beats or electronic instruments.
Although it often gets confused with "chillout", "beach bar" or "elevator" music, and even the electronic classical stylists like Isao Tomita or the synthonies of Jean-Michel Jarre, ambient does have a distinct style of its own, what are your thoughts about how it has been misinterpreted?
Well I don't bother so much, though I would say that ambient music is richer in its emotional scope than "elevator music", which I guess is only there to be in the background. Ambient can be very expressive of different emotions in my opinion, it can be sad, it can be happy, it can be healing, it can be painful, it can be scary.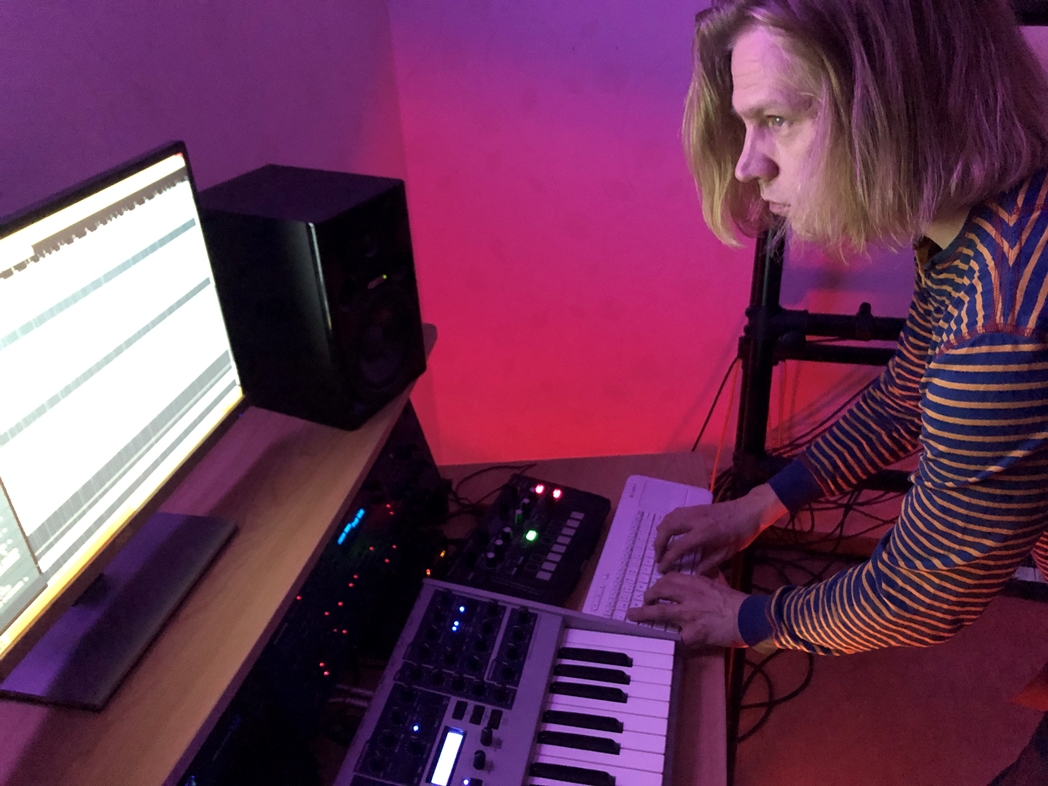 Who would you say are your influences in ambient music?
Brian Eno of course, Pete Namlook, The KLF ('Chill Out' and the original ambient version of 'Last Train To Trancentral'), Scandinavian "arctic ambient" like Biosphere and Krister Linder, also the early ambient works of Moby, those are my most important influences.
Are there any preferred synths, effects or techniques you like to use to make ambient music?
One favourite technique to find warm sounds is to record a very high-pitched waveform to tape, resample it, and transpose it a few octaves down. You get a noise and a slight sway from the tape, that makes it very warm and analogue sounding. For example, I recorded the high-pitched sound of Aphex Twin 'Ventolin' to tape and resampled it, it's now one of my favourite pad sounds. I also found some very warm sounds by sampling a tape that was used to store games on my old Commodore 64. As for effects, I really like the built-in reverb in Propellerheads Reason.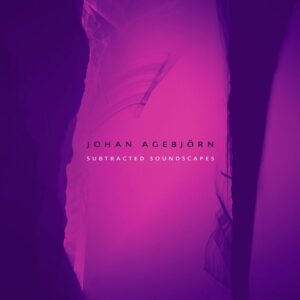 How did 'Subtracted Soundscapes' come about as an idea?
I was listening to my 2008 album 'Mossebo' in the car and suddenly thought "hey, I want to hear these tracks without beats". I had been listening to a lot of beatless ambient lately (John Serrie, 36), especially in the evenings after work and putting kids to sleep, and I felt a wish to make more beatless ambient music myself.
Although 'Subtracted Soundscapes' is an ambient record, it IS very melodic, is this a consequence of the bones of the tracks being songs in the first place, as opposed to being composed specifically ground up as ambient pieces?
Probably. I also feel it's often kind of boring to make music without harmonies and melodies. It's not necessarily boring to listen to, I can enjoy drone ambient for example, but it's not my kind of thing to sit a whole day in the studio with that kind of music, I usually lose the excitement if there are no harmonies or melodies.
As an example, how did it occur to you that a rhythmic track such as 'Ambient Computer Dance' would work in a subtracted environmental manner?
Actually I think that track was the first one that I wanted to "subtract". The track was originally influenced by early Autechre, like if Autechre would have listened a lot to Italo disco. I like the original but after removing the beats, slowing it down etc, there's a different kind of calm magic to it, I think.
What about the process for 'Sleep In My Arms' with Sally Shapiro which admittedly already had a serene quality about it?
That track was actually originally a cover version of 'Ursa Major 7' by Erik van den Broek which I heard on John Acquaviva's DJ mix for X-MIX-3. The flute melody is taken from that track, and Erik agreed to let us make a new track out of it. Sally did some minimal spoken word on it and it became a nice ambient ending track on 'Disco Romance'. The version on this album is even more ambient and minimal.
'Swimming Through The Blue Lagoon' comes from 'The Mountain Lake' album of 2011 and had beats from a Casio MT52 on the original, how did this evolve into an ambient journey over the years?
This is one of my all-time favourite tracks of mine, the original version with beats was made already in 2005 and was included on the album you mentioned. A short ambient version with some vocals by Sally was also included on the album 'My Guilty Pleasure' in 2009, and has been included a lot in the background of TV programs around the world. In this version I have removed even more parts from it, added reverb etc and it has the length of the original. The melody is actually also played with the Casio MT52… the sound is called "electric guitar"!
The new version of 'Zero Gravitation' has this glorious floating quality about it, but was almost like a trance track when it featured on 'The Mountain Lake'; so did that begin in ambient form and then layered into something more lively?
Yes, the starting point of the track was these emotional, spacey strings. Actually that's another sound that is sampled from a tape, some high-pitched string sound taken from a break of some drum 'n' bass track, sampled by my old Roland DJ-70 and then played live by myself with lots of reverb from Reason. The tape effect makes it a bit Mellotron-ish.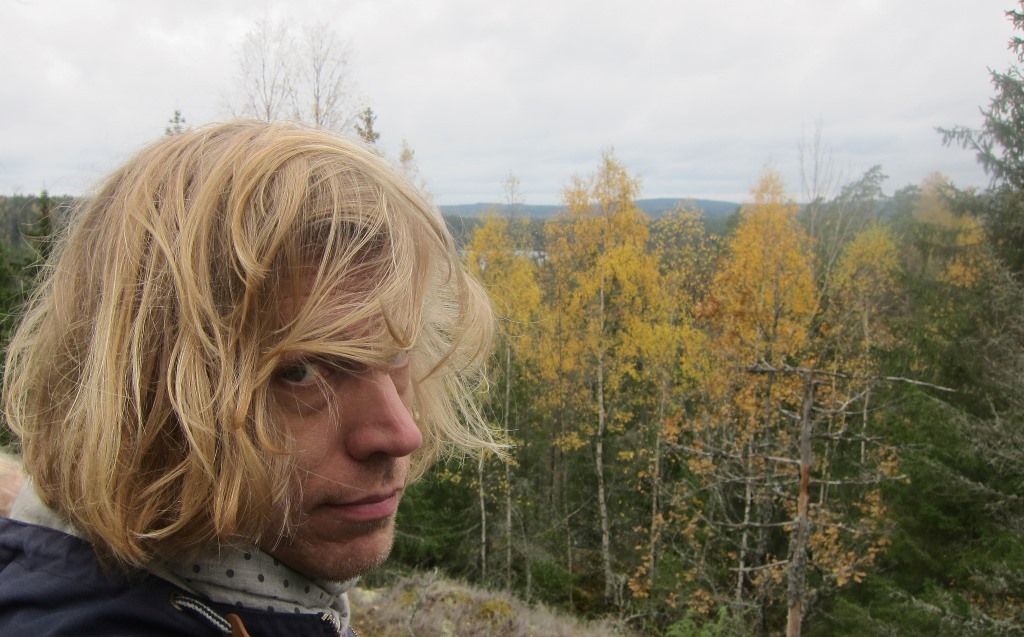 One of the more vocal-led tracks is 'Dulciter Somni' and you kept Lisa Barra's voice in for the Subtracted version?
This track had Lisa Barra's magic vocal loop as a starting point, everything else was built around it. Here you have some sounds from the tape of the Commodore 64.
Did you actually ride the 'Siberian Train' for real yourself?
Oh yes – my mum took me on a journey to China by train through the Soviet Union in 1987! She was a journalist, so she brought a tape recorder, and we recorded a few tapes along the journey. Some of the train sounds are actually sampled from one of those tapes. On the original version (Part I) of 'Siberian Train' on 'Mossebo', there's also a vocal sample when the train approaches the Siberian city of Ulan-Ude close to the Mongolian border. One memorable moment was when I was contacted by a listener from Ulan-Ude who had heard the track!
I think this train journey – plus The KLF's original ambient version of 'Last Train To Trancentral' – has had a big influence on my music, as there are train samples and train references in a lot of my tracks.
What satisfaction does ambient work give you that you can't get from song writing and disco productions?
Sometimes I'm simply more in a calm ambient mood!
Have you ever considered taking on the challenge of constructing much longer ambient pieces, for example like Brian Eno's 'Thursday Afternoon', 'Neroli' or 'Reflection' which are around an hour in length?
I've been thinking about it, as I sometimes listen to some of these long pieces, Brian Eno's 'Discreet Music' is a favourite for example. Let's see if it happens sometime!
What is next for you?
I'm in a very musically active period lately – I'm working on three different kinds of music: new Sally Shapiro tracks, new synthpop-ish tracks with other singers, and new ambient music. This autumn I'm also planning an ambient concert in a church together with my musical collaborator Mikael Ögren (Malmö, October 21st in case anyone's interested), as well as a DJ set at an Italo disco festival in Helsingborg Sweden on October 7th, Den Harrow, Linda Jo Rizzo and some others will be performing there too.
---
ELECTRICITYCLUB.CO.UK gives its warmest thanks to Johan Agebjörn
'Subtracted Soundscapes' is released by Spotted Peccary Music and available as a digital album via https://johan-agebjorn.bandcamp.com/album/subtracted-soundscapes
Johan Agebjörn DJs at BEATBOXHBG23 in Helsingborg on Saturday 7th October 2023 – information on the event at Charles Dickens Bar & Scen which features appareances from Den Harrow, Linda Jo Rizzo, Paul Rein, Tobias Bernstrup + many more can be found via here
https://www.johanagebjorn.info/
https://www.facebook.com/agebjorn
https://twitter.com/johanagebjorn
https://www.instagram.com/johan.agebjorn/
https://linktr.ee/johanagebjorn
---
Text and Interview by Chi Ming Lai
Photos by Mika Stjärnglinder.
5 August 2023