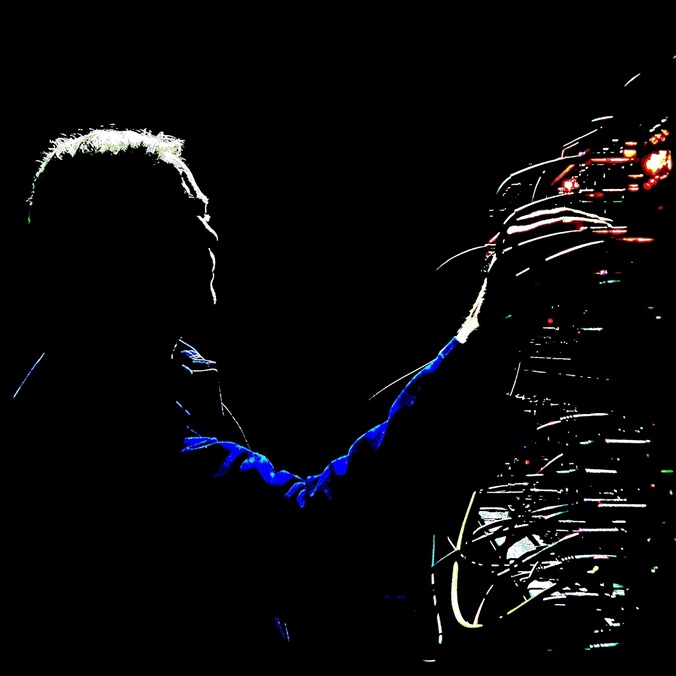 Developing on a childhood fascination with electronic sound, after finishing art school, Ben Edwards set up a music studio in London and began acquiring discarded vintage synthesizers on sale for next to nothing to equip it.
Under his nickname of Benge, he released his debut album 'Electro-Orgoustic Music' in 1995 on his own Expanding Label. But in 2011, he became best known for his role as Chief Mathematician and collaborative partner in JOHN FOXX & THE MATHS.
By this time, what had now become Benge's MemeTune Studios was housing one of the largest collections of working vintage synthesizers in the world and was the location for several interviews filmed for the BBC documentary 'Synth Britannia'.
Amongst the equipment were modular systems from Moog, Serge, E-Mu, Formant and Buchla, the ARP 2500 and 2600, digital systems like the Synclavier and Fairlight CMI, drum machines including the Linn LM1, Roland TR808 and CR78 as well as classic polyphonic keyboards such as the Yamaha CS80, Polymoog, Oberheim 4-Voice, ARP Omni and the less celebrated EMS Polysynthi.
As a collaborator, John Foxx said Benge was "Really good – Intelligent, knowledgeable, technically blinding. He does remind me of Conny Plank. Same generosity and ability, same civilized manner – even looks similar."
Benge left London and relocated MemeTune Studios to Cornwall in 2015, but with artists savouring this more remote setting near some of the most breathtaking coastal scenery in England, he is now busier than ever as his recent production portfolio has shown.
So by way of a Beginner's Guide to Benge, here are eighteen examples of his work, subject to a limit of one track per artist moniker or combination, presented in yearly and then alphabetical order. As his own blog says "It's full of stars"!
---
TENNIS Weakness Together (2001)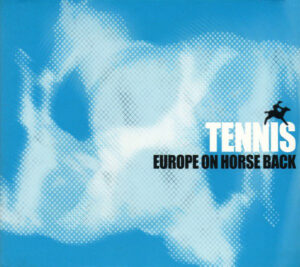 Benge's instrumental duo with Douglas Benford, TENNIS released their second album 'Europe On Horseback' just as dub electronica seemed to be all the rage. Scratchy and weirdly hypnotic with hidden hooks at over eight and a half minutes, the metallic percussive notions of 'Weakness Together' with its metronomic rhythms and solemn Cold War synths came together for a great highlight. A third long player 'Furlines' emerged in 2003 with 'The Horseback Mixes' as a bonus.
Available on the TENNIS album 'Europe On Horseback'
via BiP_Hop Records
https://instagram.com/memetunestudio
---
BENGE 1969 EMS VCS3 (2008)
Noted for his experimental solo albums, Benge's most acclaimed was 2008's 'Twenty Systems'. It was an insightful soundtrack exploring how electronic sound architecture has evolved from using transistors to integrated circuits and from ladder filters to Fourier approximation. With each track crafted from a singular instrument, Brian Eno described it as "A brilliant contribution to the archaeology of electronic music" while it was via this album that Benge came to the attention of John Foxx.
Available on the BENGE album 'Twenty Systems'
via Expanding Records
https://twitter.com/zackdagoba
---
SERAFINA STEER How To Haunt A House Party (2010)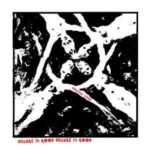 Legend has it that Serafina Steer's union with Benge occurred when her harp was stolen and he made synths available to fill in for the intended harp parts. One of the more electronic tracks 'How To Haunt A House Party' added drum machine and the spacey accompaniment complimented the songstress' quirky brand of kitchen sink introspection. 'Change is Good, Change is Good' got an endorsement from Jarvis Cocker, the PULP front man declaring it one of his favourite albums of the year.
Available on the SERAFINA STEER album 'Change Is Good, Change Is Good'
via Static Caravan
---
JOHN FOXX & THE MATHS Watching A Building On Fire (2011)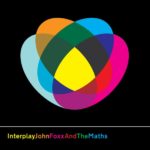 Joining forces with Benge, John Foxx found the perfect creative foil to further his earlier analogue ambitions, only this time combined with a warmth that had not been apparent on 'Metamatic' or his work with Louis Gordon. The best track on their debut album 'Interplay' was a co-written duet with Mira Aroyo of LADYTRON entitled 'Watching A Building On Fire'. With its chattering drum machine and accessible Trans- European melodies, it was an obvious spiritual successor to 'Burning Car'.
Available on the JOHN FOXX & THE MATHS album 'Interplay'
via Metamatic Records
---
OMD Dresden – JOHN FOXX & THE MATHS remix (2013)
The first band that the young Ben Edwards ever saw live was OMD, thanks to them opening for Gary Numan in 1979. He presented a suitably harsh remix to suit the harrowing lyrical tone of 'Dresden'. But Andy McCluskey of OMD said: "'Dresden' is a whopping great, unsubtle metaphor… it's not about the bombing of Dresden in the same way as 'Enola Gay' was about the aeroplane that dropped the atom bomb."
Available on the OMD single 'Dresden'
via BMG
---
GAZELLE TWIN Exorcise (2014)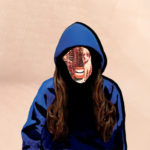 The moniker of Elizabeth Bernholz, the secomd GAZELLE TWIN second album 'Unflesh' with additional production and mixing by Benge, allowed the Brighton-based songstress to extract her demons with some artistic violence. One of the highlights 'Exorcise' was an impressively aggressive cross between PINK FLOYD's 'One The Run' and KRAFTWERK's 'Home Computer'. Its uneasy resonance was aided by Bernholz's harsh, deadpan commentary.
Available on the GAZELLE TWIN album 'Unflesh'
via Anti-Ghost Moon Ray
---
HANNAH PEEL & BENGE Find Peace (2014)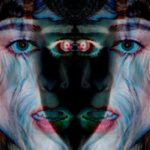 Hannah Peel joined JOHN FOXX & THE MATHS in 2011 and became one of the MemeTune family, eventually taking over the studio space when Benge relocated. At the time her most overtly electronic song yet, she teamed up with Benge for a haunting modern day seasonal hymn. With a suitably poignant message, 'Find Peace' was a Christmas song longing for the cold but merry winters of yesteryear under the modern day spectre of global warming, armed conflict and political tension.
Available on the HANNAH PEEL single 'Find Peace'
via My Own Pleasure
---
WRANGLER Lava Land (2014)
A trio featuring Benge, Stephen Mallinder ex-CABARET VOLTAIRE and of TUNNG's Phill Winter, the WRANGLER manifesto was to harness "lost technology to make new themes for the modern world". 'Lava Land' saw Mallinder's voice manipulations ranging from demonic gargoyle to stern drowning robot. The frantic pace was strangely danceable but the twisted mood was distinctly unsettling and dystopian, especially when the screeching steam powered Logan string machine kicked in.
Available on the WRANGLER album 'LA Spark'
via by Memetune Recordings
https://www.facebook.com/mallinderbengewinter/
---
GHOST HARMONIC Codex (2015)
GHOST HARMONIC comprisedof John Foxx and Benge alongside violinist Diana Yukawa. 'Codex' evolved over the space of a couple of years. Foxx said: "the underlying intention was we all wanted to see what might happen when a classically trained musician engaged with some of the possibilities a modern recording studio can offer…" The result was a startling dynamic between Yukawa's heavily treated violin and the looming electronics. Closing the album, the title track was a string and synth opus of soothing bliss.
Available on the GHOST HARMONIC 'Codex'
via Metamatic Records
https://www.facebook.com/johnfoxxmetamatic/
---
JOHN FOXX & THE MATHS featuring GARY NUMAN Talk (2016)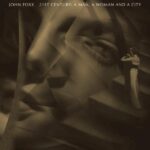 'Talk' has been used by John Foxx to explore different approaches from a singular idea with other kindred spirits such as Tara Busch and Matthew Dear. 'Talk (Are You Listening To Me?)' finally saw Gary Numan working on a track with his long-time hero who he had admired since the ULTRAVOX! days. His take naturally screamed alienation and fully exploited his haunting classic synth overtures, thanks to Benge's use of a Polymoog and his effective application of its swooping ribbon controller.
Available on the JOHN FOXX album '21st Century: A Man, A Woman & A City'
via Metamatic Records
---
FADER 3D Carpets (2017)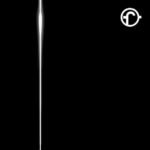 While BLANCMANGE's 'Unfurnished Rooms' was the first time Benge and Neil Arthur worked together, their FADER duo project saw the former instigating the music as opposed to working on already written songs. Working on their parts separately, Neil Arthur said "In FADER, Benge will send me the embryonic musical idea and I'm reacting to what he's given me" ;'3D Carpets' captured an independent post-punk intensity, like JOY DIVISION or THE CURE but realised with electronics rather than guitars.
Available on the 'First Light'
via Blanc Check Records
https://www.facebook.com/WeAreFader/
---
I SPEAK MACHINE Shame (2017)
"Benge and I had always wanted to write together, so we took the opportunity to do so here, by expanding on the 'Zombies 1985' world." said Tara Busch of how he became involved in the soundtrack of I SPEAK MACHINE's short film about greed and self-obsession in Thatcher's Britain as a businessman drives home, oblivious to a zombie apocalypse going on around him. The brilliant 'Shame' was a wonderful hybrid of THROBBING GRISTLE, THE HUMAN LEAGUE and GOLDFRAPP.
Available on the album 'Zombies 1985'
via Lex Records
https://www.ispeakmachine.com/
---
LONE TAXIDERMIST Home (2017)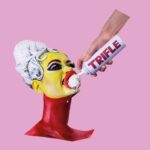 LONE TAXIDERMIST is the vehicle of Cumbrian lass Natalie Sharp, a performance artist who believes "Your body is a sensory device". With Phill Winter of TUNNG and WRANGLER among the collaborators, Benge acted as co-producer and released the album himself. The debut album's opening song 'Home' made Sharp's avant pop intentions clear with a catchy throbbing outline and a wonderfully wayward vocal style crossing Grace Jones with Ari Up.
Available on the LONE TAXIDERMIST album 'Trifle'
via MemeTune Recordings
https://www.facebook.com/lonetaxidermist/
---
BLANCMANGE In Your Room (2018)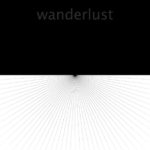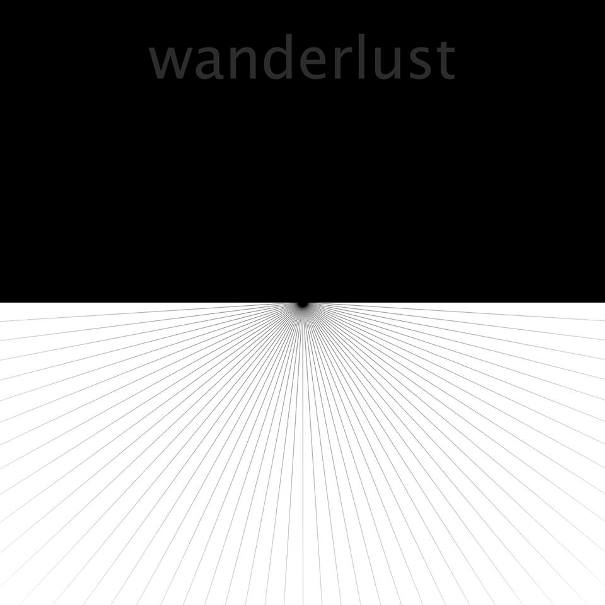 Working with Benge again on what was effectively their third album together, Neil Arthur has undoubtedly found comfort in their partnership. 'Wanderlust' was possibly BLANCMANGE's best body of work in its 21st Century incarnation and from it, 'In Your Room' was a great slice of vintage robopop, with a vocoder aesthetic and an assortment of manipulated sounds at a reasonably uptempo pace. "Lyrically it was about being content with something quite simple" added Arthur.
Available on the BLANCMANGE album 'Wanderlust'
via Blanc Check Records
---
CREEP SHOW Safe & Sound (2018)
With eclectic US singer / songwriter John Grant joining forces with the WRANGLER boys Stephen Mallinder, Benge and Phill Winter at MemeTune Studios, CREEP SHOW was something of an electronic meeting of minds. On the resultant album 'Safe & Sound', the quartet explored a spacious KRAFTWERK vs Moroder hybrid using dark analogue electronics, gradually revealing some wonderfully warm melodic synth textures to accompany Grant's passionate lead croon.
Available on the CREEP SHOW album 'Mr Dynamite'
via Bella Union
https://www.facebook.com/creepshowmusic/
---
JOHN GRANT He's Got His Mother's Hips (2018)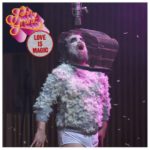 Following the artistic success of the CREEP SHOW collaboration, it was only natural that Benge would step up to produce John Grant's number four solo album 'Love Is Magic' to more allow the Icelandic-domiciled American to fully embrace his love of electronic music. Making use of a vintage synth brass line, the mutant crooner disco of 'He's Got His Mother's Hips' was driven by a delicious synthetic groove while not forgetting to include an uplifting chorus.
Available on the JOHN GRANT album 'Love Is Magic'
via Bella Union
---
LUMP Hand Hold Hero (2018)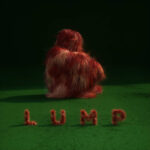 Lyrically inspired by the apparent emptiness of contemporary life, when British nu-folk queen Laura Marling teamed up with Mike Lindsay, co-founder of acid-folkies TUNNG and Benge's one-time partner-in-crime, it called for something out-of-the-box and that came courtesy of Benge's Moog Modulars. A hypnotic sequencer line provided the backbone to 'Hand Hold Hero' for a rather unusual slice of Sci-Fi Country 'N' Western that met 'On the Run' somewhere on the Virginia plains.
Available on the LUMP album 'Lump'
via Dead Oceans
https://www.facebook.com/thisisLUMP/
---
OBLONG Echolocation (2019)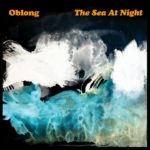 It only took 13 years to follow-up their debut record 'Indicator', but with the second OBLONG album 'The Sea At Night', the trio of Benge, Dave Nice and Sid Stronarch delivered a collection of rustic electro-acoustic organically farmed electronica! With mood and pace, 'Echolocation' was a classic synth instrumental with its crystalline textures and charming slightly off-key blips, aurally reflecting the remote moorland location in Cornwall where it was recorded.
Available on the OBLONG album 'The Sea At Night'
via MemeTune Recordings
https://twitter.com/oblongtheband
---
Text by Chi Ming Lai
9th March 2020