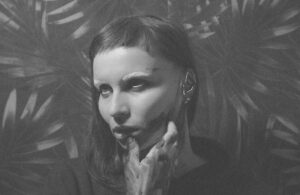 Sacred Bones artist Hilary Woods has documented the intensity of giving life and the labour of childbirth in her latest album 'Birthmarks' as a metaphor for the human condition.
Recorded during the winter of 2019 in Galway and Oslo in collaboration with experimental Norwegian producer Lasse Marhaug while heavily pregnant, it is the former JJ72 bassist's second long player.
Written over the course of two years, as the title suggests, 'Birthmarks'
deals with revisiting and caressing wounds left by the memory of their scars. If its predecessor 'Colt'
was mysterious, then 'Birthmarks' is something much stranger, a cryptic alchemy with Woods pushing boundaries, using her voice beyond the song format with stark minimalist electronic sounds and dark atmospheres creeping in from time to time.
Comparatively conventional songs begin the process with the heavily volatile tension of 'Tongues of Wild Boar' sounding almost ritualistic compared to the downbeat folkisms of 'Orange Tree' with its air of MAZZY STAR landing in Twin Peaks. Despite the sense of solemn foreboding, there is beauty in their soundscapes.
With a haunting cello-enhanced gothique, Hilary Woods herself said "For me, 'Tongues of Wild Boar' is fierce, pliable and incessant. Navigating emotionally charged states of discomfort and becoming, it is a song deeply lodged in the body that yearns to surface for air and escape its own shadow." Meanwhile, the more personal 'Orange Tree' deals with that dreaded fear of the unknown.
Introducing itself with an understated rumble, 'Through the Dark, Love' utilises a primarily acoustic base with a string section and an alluringly understated vocal from Woods that lifts with a beautifully simple piano middle section. 'Lay Bare' is more drifting and ethereal, while the sax inclined 'Mud & Stones' morphs into something of a collage experiment, ditto with the uneasy distorted overtures of 'The Mouth'.
Quite unsettling, 'Cleansing Ritual' comes over as a cathartic slice of musique concrète with foggy ship klaxons recalling OMD's 'Dazzle Ships' before rumbling into motorised drones. Ending with 'There Is No Moon', a forlorn piano, treated keys and some enigmatic whispers provide some comparative lighter relief after the fractured nature of the pair of tracks before it.
'Birthmarks' is nowhere near as straightforward listen as 'Colt', but with its introspection and mistier field of view, it will find appeal for those who like to be musically challenged, with the degree of difficulty increasing as the album progresses.
---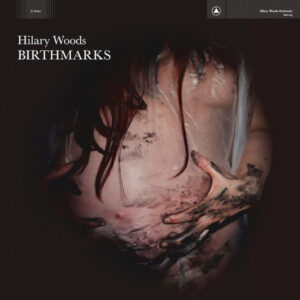 'Birthmarks'
is released on 13th March 2020 via Sacred Bones in CD, vinyl LP and digital formats
Hilary Woods plays London Cafe Oto on Monday 18th May 2020
https://www.facebook.com/HilaryWoods.Musician.Artist/
https://twitter.com/_hilary_woods
https://www.instagram.com/_hilary_woods/
---
Text by Chi Ming Lai
Photo by Joshua Wright
11th March 2020