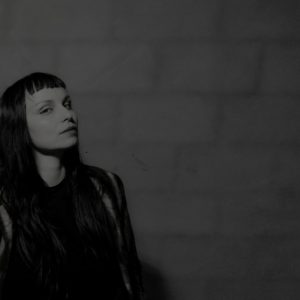 Hilary Woods was just 20 when she first found fame as the bassist of Irish trio JJ72.
'Long Way South', a percussive angst ridden slice of alternative rock in the manner of JOY DIVISION's 'She's Lost Control', reached the lower reaches of the UK singles charts in 2000.
Three hit singles 'October Swimmer', 'Oxygen' and 'Snow' followed but after two albums plus tours opening for MUSE and COLDPLAY, Woods left the band in 2003 to pursue her passion for film, art and literature.
In 2014, she started making music again with her resultant EPs 'Night' and 'Heartbox' both finding media acclaim. June 2018 sees the release of her debut album 'Colt'
, recorded on eight-track in an abandoned flat somewhere in Dublin and mixed in Berlin.
Combining piano, synths, field recordings, drones, occasional beats, old string instruments and Woods' wonderfully forlorn voice recalling Julee Cruise, the record will be released by Sacred Bones Records, home of Zola Jesus, John Carpenter and David Lynch.
If the haunting new single 'Prodigal Dog' is anything to go by, the Irish songstress undoubtedly belongs in the company of her esteemed label mates. For its visual accompaniment, the predominantly monochromatic self-directed video captures the song's dark and claustrophobic mood while allowing plenty of life into the earthy atmosphere.
With 'Colt' about to be unleashed and a prestigious appearance at Robert Smith's Meltdown 2018 following not long after, Hilary Woods kindly chatted about her return…
'Colt' is very different from your musical past with JJ72, what inspired you to head in a more ethereal direction after your time away from music?
It's what came out and what naturally arose when I sat down at the piano on my own. I can't pinpoint one particular inspirational force behind it, I do think though creating music on your own is a very different beast to a band context and that in itself shapes the material.
They often say art is a reflection of life, how has yours been these last few years?
I'm in my music and my music is in me but we all live many inner lives through the course of our day. I feel all art reflects strands of what preoccupies us, but not all strands.
Is the album a reaction to your past?
I'm not sure if it reacts as much as dialogues with a lot of elements from different stretches of time. The act of making the record no matter what time / where the songs were drawing from, was very much a present thing.
You opted to blend acoustic with electronic, had there been any temptation to keep things purer or were synths a malleable aesthetic that you couldn't resist?
A malleable aesthetic I couldn't resist.
The EPs 'Night' and 'Heartbox' helped you dip your feet back in the water, how important were they in helping to realise your own sound?
Very. I have a different relationship to both of them, 'Night'
gave me confidence. You learn by doing about what works and what doesn't.
Speaking of dipping your feet in, 'Bathing' was a particular highlight of those two releases…
What I like most about 'Bathing' is that it has evolved live into something I'm currently more connected to. The video took months and was a painstaking undertaking!
Did the deal with Sacred Bones Records come out of the blue?
No, we had been in conversation for a while.
'Inhaler' is something of a beauty and a fine trailer for the album. What's that about and how did that come together?
'Inhaler' is about feeling the presence of someone who is absent and a longing to return to how things once were between two people. I recorded many different versions of it, and spent a long time playing around with sounds.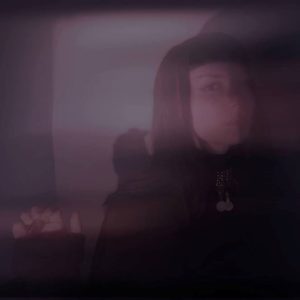 'Black Rainbow' sounds like it could have appeared on the soundtrack of 'Twin Peaks'?
It does have a tone of 'Twin Peaks', atmospherically it reminds me of a dystopian 50s dancehall.
Rhythms are not particularly prevalent on this album, although there are percussive elements to 'Prodigal Dog'. Has this template been conscious for 'Colt'?
Rhythm is key in all the songs just not in a percussive sense, although there is a strong presence of beats but certainly not on every track. I ran with what felt most natural for the record as a whole.
'Jesus Said' is one of the stand-out tracks and one which uses actually mechanical beats, so what inspired that one musically and lyrically?
I think it's a song that seeks catharsis, it reminds me of a spinning dervish that works itself up into a trance except one that is grounding, gets into the bones.
There's some lovely piano on 'Jesus Said' and 'Take Him In', what is your training as far as keyboards is concerned?
I sit down at the piano every day. It's the instrument I feel most at home on, so that would be my training ground.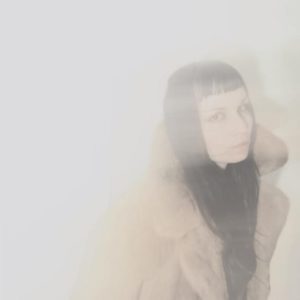 You're going to be taking 'Colt' out on the road, what format will these shows take and how are you feeling about them?
I will be playing solo shows, the record is intimate and so is the live show. It's stripped back, I'm looking forward to them.
How do you hope things may develop over time for you?
I'd like to keep excavating, playing, writing, making and doing what I love.
---
ELECTRICITYCLUB.CO.UK gives its grateful thanks to Hilary Woods
Additional thanks to Frankie Davison at Stereo Sanctity
'Colt'
is released on 8th June 2018 by Scared Bones Records in CD, Vinyl LP and digital formats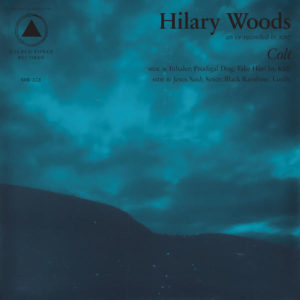 Hilary Woods 2018 live dates include:
London St Pancras Old Church (11th June), Robert Smith's Meltdown (20th June), Dublin The Sugar Club (14th September)
https://www.facebook.com/HilaryWoods.Musician.Artist/
https://twitter.com/_hilary_woods
https://www.instagram.com/_hilary_woods/
https://hilarywoodsmusic.bandcamp.com
---
Text and Interview by Chi Ming Lai
17th May 2018