Following the remarkable success of her latest album, the American songstress, who loves all things Russian, comes back with a few "additions" to the stunningly personal record that was 'Okovi'.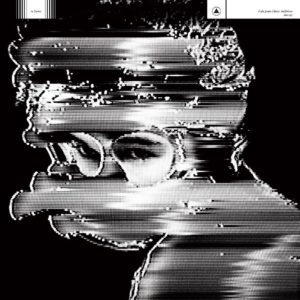 Nika Roza Danilova, also known as Nicole Hummel, is the artist behind the ZOLA JESUS project. Known and adored for her darker fuller synth productions, the intensity of her vocals and the poignant subjects of her lyrics, Danilova brought back the frosty aura to her recent offering. Dealing with the pain of her closest, a friend's suicide attempts, mental illness and cancer, gave ZOLA JESUS a challenging canvas upon her Wisconsin homecoming. Shackled in Slavic "okovi", the artist channelled her strengths and weaknesses, stressing that her work wasn't up for critical scrutiny, as it remains of a personal and fragile nature.
The 'Additions' offer further remixes of four tracks from 'Okovi', with 'Ash To Bone' featuring Johnny Jewel of CHROMATICS' cinematic take on the melancholic masterpiece, as well as Katie Gately's dark version of the stunning 'Siphon'. The black metal band WOLVES IN THE THRONE ROOM take on 'Exhumed', turning it into a punchy industrial anthem while lastly, Joanne Pollock twists 'Soak' into a parallel reality of tomorrow.
But the real treat arrives with the four brand new tracks, extending 'Okovi' into an even more epic enterprise. Gleaming with powerful gritty synth, 'Vacant' hits where least expected, mutilating all senses and destroying all predictions. It's tribal, harsh, pushy and well above board.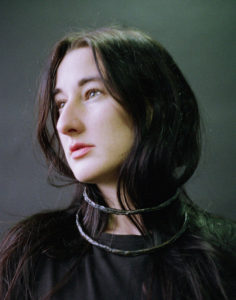 The single 'Bound' continues the utilisation of found sounds and marries dance elements with the uniqueness of Danilova's musical interpretations. Hauntingly eerie, purposefully messy and freakishly fresh, 'Bound' rips apart the boundaries. The more classically sounding 'Pilot Light' irons out the creases with multiple vocal interplays, the gentleness of straightforward melody and the uncertainty of its ending.
'Bitten Wool' meanders through Japanese bells, a raw vocal and the pure genius of a non-complicated melody, fitting with the concept of 'Okovi' in a seamless manner. As Danilova puts it: "The songs on 'Additions' traverse a vast amount of sonic ground, but taken together, they cohere remarkably well as an album, all while serving to enrich the experience of Okovi"
Danilova follows IAMX's idea, where his 2015 'Metanoia' was followed with an 'Addendum'; something a little bit extra to complete the album journey.
The four new songs were indeed to be part of 'Okovi': "Each of them represents a snapshot of my journey in making the record, and are just as precious to me as the songs that made it onto the final track listing. The remixes are beloved in their own way, as most were born from organic circumstances, and have drawn the original songs into completely new atmospheres"
---
'Okovi: Additions'
is released on 6th April 2018 by Sacred Bones Records as a limited deluxe edition grey + black starburst vinyl LP combo with a cassette in a latex printed wrap around sleeve, pre-order from https://www.sacredbonesrecords.com/products/sbr197-zola-jesus-okovi-additions
https://www.facebook.com/zolajesusofficial/
https://www.instagram.com/zolajesus/
---
Text by Monika Izabela Trigwell
27th March 2018