Since Chris Corner aka IAMX has made sunny Los Angeles his home and has showcased his sixth studio album 'Metanoia' extensively throughout Europe and the US, his public therapy seems to be working extremely well.
The troubled artist, having suffered streaks of depression which accompanied him throughout his seven year love affair with Berlin, nearly said goodbye to music altogether.
Only later had he realised that "it wasn't the music that was hurting me, it was just that I had to reprogram myself to approach things in a different way, and it became very clear to me that I still wanted to make music more than ever".
'Metanoia' was a culmination of the act of bringing together many ideas to create a laid back, no pressure record and turned out to be an immense success on both sides of the Atlantic, gaining Corner many a new fan.
This month sees a further seven new tracks being released under the umbrella of 'Everything Is Burning'
, as an 'Addendum' to 'Metanoia', together with new remixes of songs featured on the original 2015 release.
The title track heralds the outing, with an outstanding metallic sound of non-conformist synth, buzzing guitar and that longing vocal, which never adjusts to the norm. The freshness, yet deepened nostalgia weaves itself through the peculiarity of the production, leading into 'Dead In This House'. The surprising change of rhythm ushers a new era of IAMX's rule; silky, smooth and ragged and rough at the same time.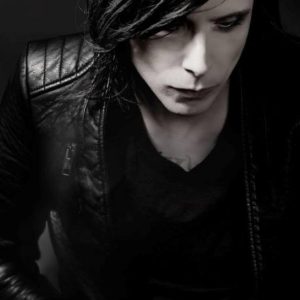 Now enters 'Triggers', acting as Corner's reflection on the reality of life. "You may lock your doors but you'll never keep them out" offers a pessimistic outlook onto the everyday. The howling strings mark the entrance of 'Scars'; a poignant autobiography with a tear jerking element to it, thanks to the filigree musical additions and honesty of the lyrics.
'The Void' continues the notion of melancholia, while 'Eternity' bears self-scars from Corner's existence, where he begs to be completed. The closing 'Turning Crimson' sees the X ponder the modern world once more, all disguised as a gentle ballad, but the uncertainty and pain remains.
The rest of the production consists of remixes of few 'Metanoia' tracks, such as three mixes of 'North Star', triple dose of 'Oh Cruel Darkness Embrace Me', a 'Marat Sad Remix' of 'Look Outside' and two remixes of 'Happiness' including a take by Gary Numan.
Although IAMX claims to have become cleansed since living in America, his acute perception of reality and cutting observations of human psyche are still prevalent in the lyrical content if his works. Musically, he's on top form, and his production towers above most. Although the "becoming X" is complete, Corner has far more to showcase and does so without remorse. It's a superb addition to an already superb album.
---
'Everything Is Burning (Metanoia Addendum)'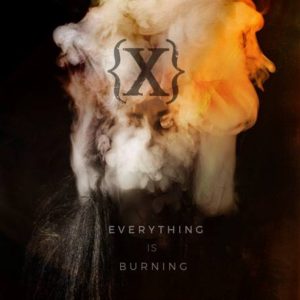 is released in 2CD and digital formats, available from https://www.musicglue.com/iamx/products/everything-is-burning-metanoia-addendum-cds-2/
IAMX plays London Shepherds Bush Empire on Saturday 29th October 2016
http://www.facebook.com/IAMXOFFICIAL
https://www.instagram.com/iamx/
---
Text by Monika Izabela Trigwell
5th September 2016