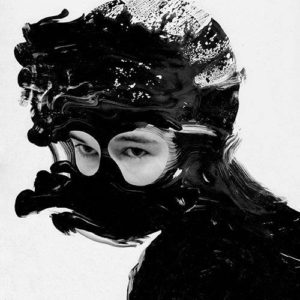 Every now and again an album passes under the radar, being understated and not necessarily given the attention it deserves. But as we are entering the fully autumnal atmospheres, one opus stands out to fulfil the musical void, heading towards the wintery blues.
'Okovi' is ZOLA JESUS' fifth long playing offering, which brings back the previously abandoned colder auras adored by her followers.
America's ZOLA JESUS aka Nicole Hummel aka Nika Roza Danilova debuted in 2009 with the magnificently underrated 'The Spoils'
.
Having quickly aligned herself with the Ice Maiden Of Synth, Sweden's FEVER RAY, who she supported live, Danilova started building a rather faithful fan base. Unlike her musical colleagues such as GRIMES, GAZELLE TWIN or KARIN PARK, Danilova with her operatic voice, plays within the boundaries of exceptional vocals over her very own take on electronica. All that against the backdrop of freezing Russian inspired themes, brings along a serving of uncommon coldness and eerie uncertainty.
'Okovi'
or "shackles" in many Slavic languages, marks another symbolic journey for ZOLA JESUS, this time affected directly by her loved ones' misfortunes. If life's a struggle, we all carry our own shackles, which would stunt our progress, but it's essential to learn how to exist through the journey regardless.
And with this theme in mind, Danilova invites to travel alongside her; a painful walk through the life path to perhaps let the shackles fall eventually.
From the dark opening with 'Doma', Slavic for "Home", all the way to the wonderfully cinematic, heavenly orchestral 'Half Life', with nothing but monumental voice over sublime melody, Danilova takes one on a trip of self-discovery and self-respect.
Surreal, fear inducing and menacing strings lead into 'Exhumed', which opens up into a tribal magnificence of drums, along with a plethora of synthesised sounds and haunting choirs; a grown-up EVANESCENSE in essence.
How different is 'Remains' with its goth danceability factor, with powerful piano elements and iridescent vocals, or 'Soak' with the pop particles, reinforcing the message of support ("you should know I will never let you down") with hauntingly beautiful vocal execution?
'Ash To Bone' continues the monochrome feel with classic instruments entwined with the wires of sparse electronica, which repeats in 'Witness', the latter being a melancholically wholesome offering of help against the darkest thoughts, "to keep the knife from you".
'Siphon' takes the message of lending a helping help to those in depths of depression ("we just want to save you… we just want to show you there's more to life"), Danilova "won't let you bleed out, can't let you bleed out" over an offbeat extravaganza of mesmerising noises, which towards the end become gritty and grizzly.
This leads into the masterfully menacing 'Veka', which features samples of words spoken backwards, similar to those used by Lynch in his celebrated 'Twin Peaks' series every time deceased Laura Palmer spoke. They certainly add to the spooky feel of the tune, being ghostly and not from this word entirely. The song flourishes into an alarmingly paced hybrid of euphoric revelation a la FAITHLESS' 'Insomnia'.
"If it doesn't make you wiser, doesn't make you stronger, doesn't make you live a little bit, why do you do it?" Danilova cries in 'Wiseblood', questioning the motivations in our actions. Why do we hurt ourselves continuously? To learn perhaps…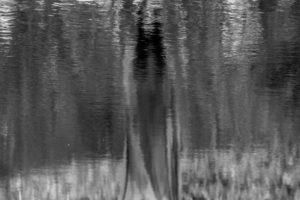 The subject of depression, feeling unnecessary and unwanted has been portrayed by many artists over the years, throughout many genres, taking on many shapes and forms.
But what Danilova shows here is not just hope; it's the realisation that it's ok to be less than happy some of the time, to carry your "shackles" and to be ordinary. And it's ok to think dark thoughts, it's cathartic.
By far, 'Okovi' is her most grown-up, wholesome offering. Musically and otherwise, Danilova excels herself, having fought her own demons, and in the process creating an electronic masterpiece.
Congratulations ZOLA JESUS, you have made an album which will knock many of their pedestals. You have certainly erected yourself a monument here.
---
'Okovi'
is released by Sacred Bones Records
https://www.facebook.com/zolajesusofficial/
---
Text by Monika Izabela Trigwell with special thanks to Simon Worboys
8th November 2017