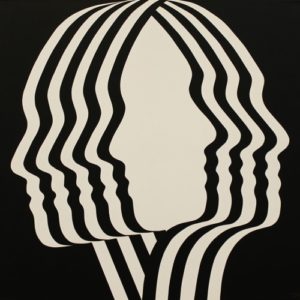 In a strong year for albums, OMD have released one of the best of 2017 in 'The Punishment Of Luxury' and the campaign continues with a new single and video for one of its highlights 'What Have We Done'.
With a Synthanorma sequence that retains the essence of their KRAFTWERK inspired roots, 'What Have We Done' features Paul Humphreys on lead vocals.
The life, love and loss lyrics for this waltzing lament came to him after having to put his dog Patsy to sleep.
However, this slice of passionate Modernen Industrielle Volksmusik could also act as symbolism for the end of any relationship, whether political or personal, and coupled to a beautifully sparkling melody recalling Ryuichi Sakamoto's 'Merry Christmas Mr Lawrence', the song has deservedly become a live favourite on OMD's current tour in support of ''The Punishment Of Luxury'
.
The observational video itself has a circle of life narrative that also recalls the 'Powers Of Ten' films directed by Charles and Ray Eames, where scenes are expanded out from the Earth.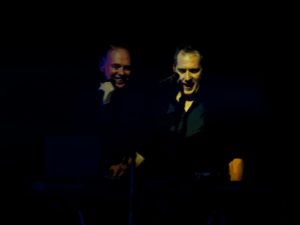 Heading into their 40th anniversary as a performing unit when they played at Liverpool's Eric's in the Autumn of 1978 accompanied by Winston the tape recorder, the breadth of musicality, technological curiosity and lyrical wordplay of OMD is as strong as ever.
It's a big lesson to those contemporaries of theirs, whose recent albums have not been particularly good, as to what spirit actually is…
---
'What Have We Done' is taken from 'The Punishment Of Luxury'
released by 100% Records, "The Punishment of Luxury: B Sides & Bonus Material'
featuring previously vinyl only tracks such as 'Ha Ha Ha' and 'Lampe Licht' plus extended mixes will be released as a CD on 15th December 2017
OMD's 'The Punishment Of Luxury' 2017 UK tour with opening act TINY MAGNETIC PETS includes:
Bexhill Del La Warr Pavilion (15th November), Manchester Academy (17th November), York Barbican (18th November), Glasgow Royal Concert Hall (19th November), Birmingham Symphony Hall (21st November), Gateshead Sage (22nd November)
2017 European dates with opening act HOLYGRAM include:
Erfut Traum Hits Festival (25th November), Hamburg Grosse Freiheit (26th November), Berlin Huxleys (28th November), Leipzig Haus Auenesse (29th November), Munich Tonhalle (30th November), Offenbach Stadthalle (2nd December), Düsseldorf Mitsubishi Electric Hall (3rd December), Tilburg 013 (5th December), Antwerp De Roma (6th December), Lausanne Les Docks (8th December)
2018 two man shows featuring Andy McCluskey and Paul Humphreys only include:
Stockholm Vasateatern (5th February), Gothenburg Pustervik (6th February), Oslo Rockefeller (7th February), Copenhagen DR Studie 2 (9th February), Warsaw Progresja (11th February), Paris Bataclan (12th February), Barcelona Razzmatazz (14th February), Madrid La Riviera (15th February),
Lisbon Aula Magna (16th February), Isle of Man Douglas Villa Marina Hall (20th February)
https://www.facebook.com/omdofficial/
https://twitter.com/OfficialOMD
---
Text and Photo by Chi Ming Lai
7th November 2017, updated 15th November 2017