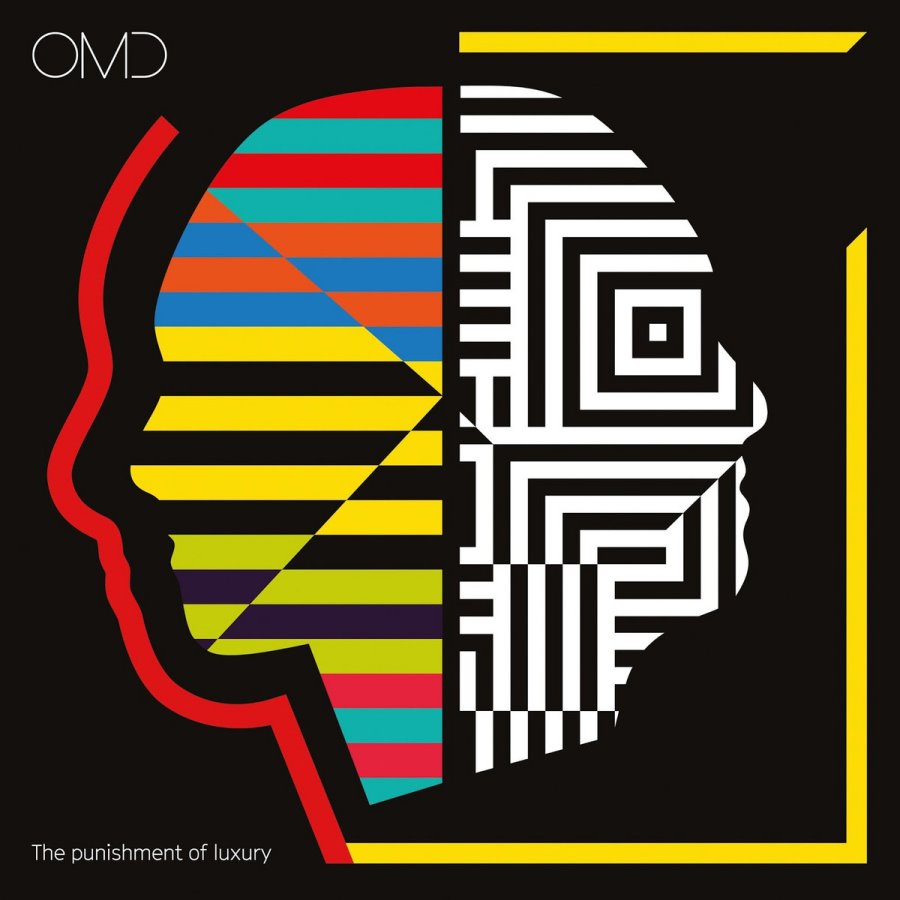 With 'English Electric' in 2013, OMD produced their finest album in thirty years with founder members Andy McCluskey and Paul Humphreys successfully playing to their strengths.
Utilising McCluskey's conceptual overview and cryptic lyricism covered in metaphor, coupled to Humphreys' musical direction and melodic magic, the end result was a work of art to savour with songs like 'Metroland' and 'Kissing The Machine' fully exploiting their Synth-Werk seeds. Meanwhile, 'Dresden' and 'Stay With Me' were fine examples of their respective individual palettes adapted for the greater good of the band.
And this was without the magnificence of 'Our System', the pastel synthpop of 'Night Café' and the passionate glory of 'Helen Of Troy'. 'The Punishment Of Luxury'
is OMD's thirteenth long player and could be considered a natural progression from 'English Electric'. The album takes its name from an 1891 painting by Giovanni Segantini.
The long player begins with the title track and a mighty electro rhythm section enhanced by a bright infectious melody, robot harmonies and incessant chants. Reflecting on the dilemma of first world problems and its incumbent joyless hedonism, it's a fabulous opener that captures elements of KRAFTWERK, THE ART OF NOISE and THE PRODIGY.
Using more treated vocals and Vox Humana voice generators, 'Isotype' is a blip fest that embraces glitch and techno, with wild siren sounds fluctuating to provide a human counterpoint to their synthesised derivation. A commentary on how society has been going backwards in its communication via emojis, the inspiration comes from the international picture language conceived in 1924.
So far so good with the concepts and the tunes, but two tracks which spring a major surprise are 'Robot Man' and 'Art Eats Art'. Both are fine examples of modern robotic pop which will delight fans of OMD's more directly electronic work, but perhaps will dismay those hoping for sax solos and an update of 'If You Leave'.
'Robot Man' starts as a tone poem before a huge machine rhythm emerges to shape an electro-funk rumble like a slowed down 'Warm Leatherette' reimagined by PRINCE… but then, there's also more than a resemblance to 'Fembot' by ROBYN!
Much weirder, 'Art Eats Art' bubbles to a metronomic dance tempo with a chorus of vocoders over an aggressive octave shift. Recalling the work of former Kling Klang incumbent Karl Bartos, despite all the strange noises, this is frantic technopop offset by pretty melodies and shopping list lyrics. But it's not like how OMD have sounded before, yet it is still retains the essence of their roots.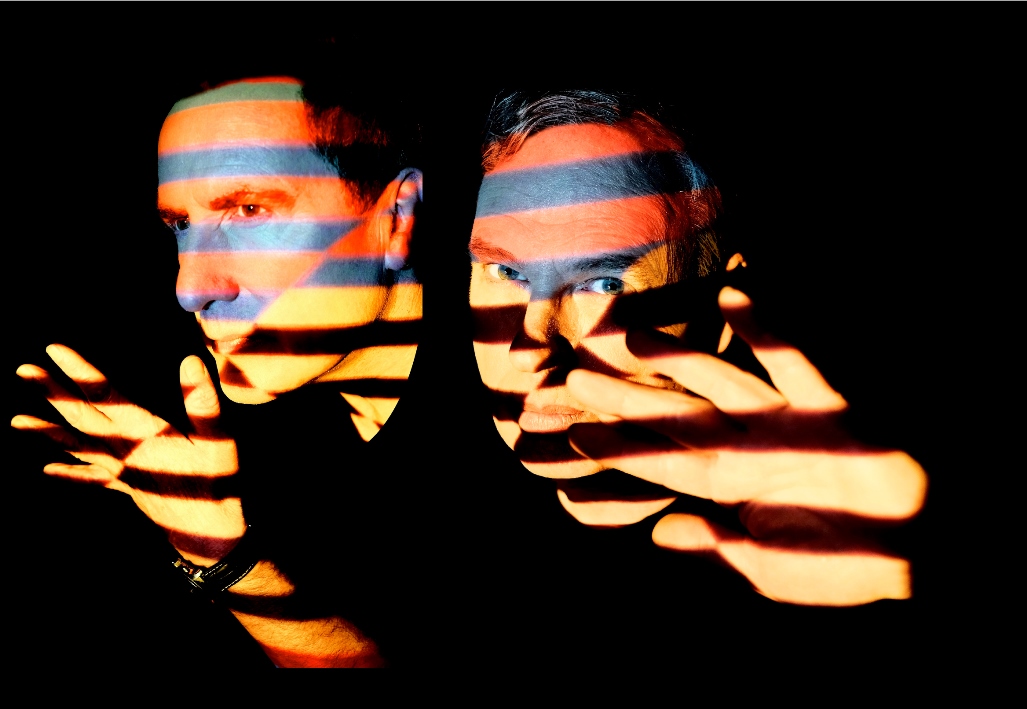 Taking a Synthanorma sequence set to a 6/8 rhythm and a melody inspired by 'Forbidden Colours', 'What Have We Done' sees a confident vocal from Paul Humphreys on some passionate Modernen Industrielle Volksmusik that could be seen as a passing observation on the current political climate.
A slow pulsing sequence and real bass guitar combine to form the interlude that is 'Precision & Decay', which "from luxury to landfill", reflects on the disposable nature of the modern world and concludes "there is no such thing as labour saving machinery".
'As We Open, So We Close' is an oddball experience to start with, as glitchy buzzes attach themselves to a disjointed rhythm of claps and backward kicks before everything grows into something more melodic, with a superlative vocal ring to "take me to your fragile place".
Compared to the some of the other tracks on 'The Punishment Of Luxury', 'Kiss Kiss Kiss Bang Bang Bang' is almost conventional, but as this is OMD, there's a twist! Like KRAFTWERK meeting Johan Strauss, the beautiful melodic vibes are interrupted by McCluskey's scathing expletive laden attacks on Uncle Sam, Mao Tse Tung, Dr Spock and the current political climate; it's a beautiful electronic lullaby that is a thematic successor to 'International'.
The excellent 'One More Time' is a classic bittersweet OMD stomper, where "everything you gave me didn't last". Using electronic percussion as opposed to drum machines, the enticing verse and uplifting bridge are set to a plethora of gorgeous textures and distorted synth just to weird things out. While McCluskey announces "you can break my heart just one more time", the star again is Humphreys with his crystalline synth sounds laced with portamento bounce.
The thought-provoking intermission of 'La Mitrailleuse' is a "grapeshot" collage with militaristic gunshots forming the rhythm track. The unsettling mantra of "bend your body to the will of the machine!" is inversed by a falsettoed cry from McCluskey. A mid-19th Century volley gun, the fact that a Mitrailleuse was difficult to manage, as well as being highly inaccurate, makes this a fine slice of clever social-political commentary.
On the final straight, 'Ghost Star' with its wildlife ambience and dramatic VANGELIS-like intro is a sub-six minute number that could be 'Stanlow' for the 24th Century. Lovely emotive synthphonic sweeps provide a pretty electronic cascade that is epically European with no pandering to the Yankee Dollar. Meanwhile, the almost nursery rhyme feel of 'The View From Here' is elegiac, with orchestrations and even some guitar sounds.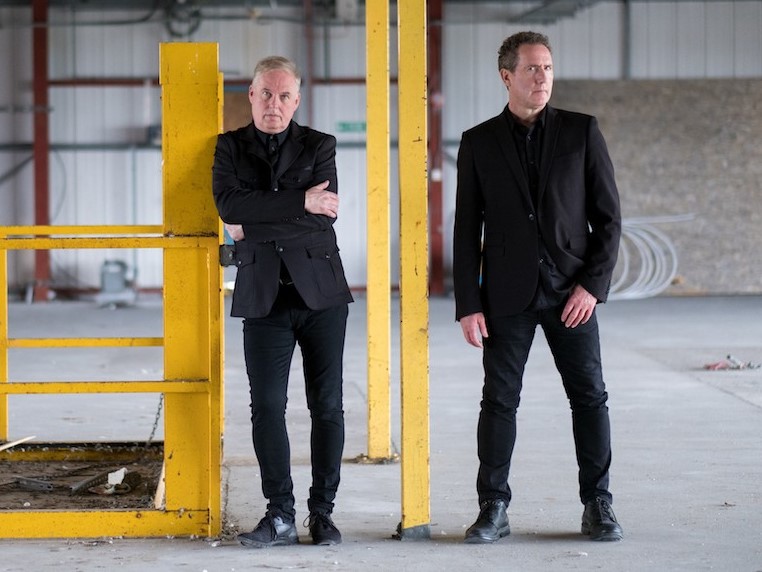 Mature and reflective with a spirited vocal from McCluskey, this is a classic OMD sad ballad in the vein of 'All That Glittters'. However, these two closing numbers do not sit as easily with the frenetic statements on the majority of 'The Punishment of Luxury'. So for that reason, although the album IS strides ahead of 'History Of Modern'
from 2010, it is maybe not quite as complete as 'English Electric'
was.
But swathed in detuned synths and attached to a rigid percussive lattice, 'The Punishment Of Luxury' is an excellent OMD record with Germany still calling. The solos of Paul Humphreys are certainly something to savour while Andy McCluskey possibly delivers some of his best vocals, as the pair continue to push boundaries with their experimental but tuneful approach.
Compare that to the last three frankly dire DEPECHE MODE albums and OMD now take a two goal lead. Unlike the Basildon mob's feeble fourteenth album, 'The Punishment of Luxury' actually HAS spirit and a sense of adventure, as well as a clever metaphoric narrative reflecting on issues that affect the human condition.
Nearly forty years on, OMD's breadth of musicality, technological curiosity and lyrical wordplay is still something to be admired and lauded.
---
'The Punishment Of Luxury'
is released by White Noise Ltd on 1st September 2017 in CD, CD+DVD, yellow vinyl LP, standard vinyl LP, cassette, digital and super-deluxe book formats from https://omd.pmstores.co/
OMD's 'The Punishment Of Luxury' 2017 tour, Ireland + UK dates with special guests TINY MAGNETIC PETS include:
Dublin Vicar Street (23rd October), Belfast Mandela Hall (24th October), Liverpool Empire (29th October), Bristol Colston Hall (30th October) , Southend Cliffs Pavillion (1st November), Ipswich Regent (2nd November), Cambridge Corn Exchange (3rd November), Leicester De Montfort Hall (5th November), Nottingham Royal Concert Hall (6th November), Sheffield City Hall (7th November), Reading Hexagon (9th November), Southampton Guild Hall (10th November), Guildford G Live (11th November), London Roundhouse (13th November), Bexhill Del La Warr Pavillion (15th November), Manchester Academy (17th November), York Barbican (18th November), Glasgow Royal Concert Hall (19th November), Birmingham Symphony Hall (21st November), Gateshead Sage (22nd November)
European dates with special guests HOLYGRAM include:
Erfut Traum Hits Festival (25th November), Hamburg Grosse Freiheit (26th November), Berlin Huxleys (28th November), Leipzig Haus Auenesse (29th November), Munich Tonhalle (30th November), Offenbach Stadthalle (2nd December), Düsseldorf Mitsubishi Electric Hall (3rd December), Tilburg 013 (5th December), Antwerp De Roma (6th December), Lausanne Les Docks (8th December)
https://www.facebook.com/omdofficial/
https://twitter.com/OfficialOMD
---
Text by Chi Ming Lai
30th August 2017, updated 29th August 2018