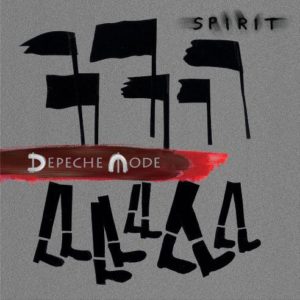 So, the Camaraderie of Black Swarm have awaited four years to receive their gift of a new DEPECHE MODE album.
Following in the footsteps of 'Delta Machine' which paired with 'Sounds Of The Universe', did not cause a stir and failed to impress. With lacklustre productions on both, the general feeling was that the Basildon boys were either bored or burnt out. The obvious question was the choice of the producer on both records, with Ben Hillier seeming not to quite get what DM are about, the results being, in both cases, flat and soulless, even though a commendable dose of blues was introduced on 'Delta Machine'
.
As Gore, Gahan and Fletch drifted towards Columbia as their chosen record label, that move inevitably furthered the non-niche perception of the band. That's not to say that Martin Gore had passed his expiry date, with as good writing as he always had done, and Gahan's own songs having proven better and better with each opus, in particular a very vintage DM sounding 'Happens All The Time', which sadly, was not included on the standard release.
Still, the devoted and ever hopeful fans of one of the biggest UK exports since THE BEATLES, have been as anxious as ever to put their hands on the newest release entitled 'Spirit'
, which together with Anton Corbijn's artwork, suggests a clear political statement.
The choice of the producer in James Ford of SIMIAN MOBILE DISCO, who worked with FLORENCE & THE MACHINE, MUMFORD & SONS and LITTLE BOOTS caused a stir from the onset and prompted doubts in the direction which the band was heading.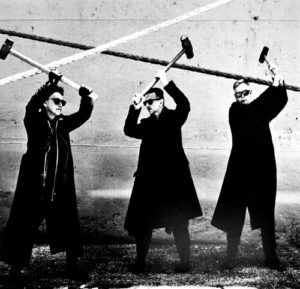 As with everything DM, most of the hardcore fans will forever defend anything the trio may release; indeed the first single, 'Where's The Revolution' certainly proves to be a head scratcher.
This politically charged number suits the general feeling of living in the times of real change, but the message conveyed appears somewhat naive and not very refined for Gore. Talking about politically directed songs, PET SHOP BOYS sure did a better job on their last album 'Super' with 'The Dictator Decides' and that's not just on lyrical level.
Musically, the long awaited surprise seems to fade upon the very first verses. A tedious bass line with few dull droning sounds and a chorus, which comes in unexpectedly and has a rather irksome off beat repeat, followed by a middle eight, as far detached from the rest of the song as it possibly could be, with a pleading communist message to jump on board of the revolution train, by which time most listeners probably pressed the pause button to wonder which song from 'Delta Machine' or 'SOTU' this sounds most like. Oh, here it is: 'Corrupt'!
Furthermore, audiences worldwide are seemingly sickened with the prevailing politics talk and yearn for some escape, as opposed to more drama. As Depeche's album announcing singles haven't been all that great since 'Barrel Of A Gun', the hope was for the rest of the long player to pick up where DM left off a long time ago.
From the onset, 'Going Backwards' sets the tone of the record, with sombre tones, which develop into a metallic cacophony a la Dave's solo projects. Lyrically continuing the political pleas, but musically leaving one to wish DM were "going backwards". Gentle guitar riffs on 'The Worst Crime' are pleasantly calming; however, and that feeling filters through to 'Poorman', it's a minimalistic synth sensation with a rather interesting build-up to the abrupt halt, if not a little disrupted by unnecessary added noises.
'Fail' isn't at all what it says on the tin, maybe mainly to that angelic voice of Gore, but also unusual instrumentation and likeable sequences, especially right at the end; it is a little gem. Gahan had been "up all night", unable to breathe in 'Cover Me'. This bluesy number marries dreamy guitar Badalamenti style and synth a la vintage DM, which equals success and goes down quite smoothly.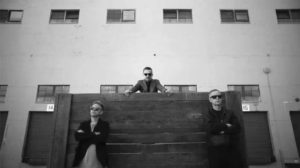 'So Much Love' snaps back to reality. However, it's too much like 'Soft Touch/Raw Nerve' from 'Delta Machine', with Gahan shouting out lyrics over a pumping rhythm that's nearly impossible to swallow. 'Poison Heart' marks another slice of subdued content, describing failed friendship and what many would describe, a classic "depressed" DM track.
What remains to move one is 'You Move', which is dirty and sleazy, but with added gritty synth and an adequate amount of electronic goodness to satisfy the devoted. 'No More' is unlikely to go on repeat, while 'Eternal' cannot be saved, even with the angelic Gore vocal, which on this one fails to magnetise.
The trigger is pulled on 'Scum', which would have been an interesting track, if it wasn't for its messiness. The content is there, but it's so confusingly disjointed, that it never really comes together, but maybe that's the allure of it.
Some will laugh, some will ignore, some will bow, some will love…
'Spirit', for certain, won't be THE album a DEPECHE MODE weathered fan will reach out for readily in the backdrop of their back catalogue. If you didn't like anything post-Wilder, you're certainly unlikely to appreciate this one. If you thought 'SOTU' and 'Delta Machine' weren't your thing, 'Spirit' is even less likely to satisfy.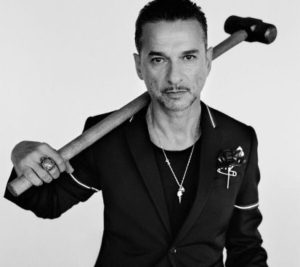 But this is what DM are now; bass synth heavy, calmer, mid-tempo and sombre. James Ford brings very little to the table, the agenda is clearly pre-set by the band themselves, and the forever devoted will inevitably muse over what this album would sound like with the magic touch of Alan.
Millions will still flock to the immense tour, further millions will buy the release and any possible add-ons, but the few disgruntled will criticise and hate, a standard to be expected within the DM crowd.
The question remains: is this really what Gahan and co wanted, or are we all caught up in the cogs of the greedy corporate machinery? Everyone will have their own response, so (try to) enjoy 'Spirit', as it may as well be the last…
---
'Spirit'
is released by Columbia Records in CD, deluxe 2CD, double vinyl LP and digital formats on 17th March 2017
DEPECHE MODE play London Stadium on Saturday 3rd June 2017
https://www.facebook.com/depechemode/
---
Text by Monika Izabela Trigwell
Photos by Anton Corbijn
8th March 2017