It cannot be denied that it was Gary Numan who became the world's first synthesizer pop star.
Born Gary Anthony James Webb, he joined Paul Gardiner in THE LASERS at the height of punk although the band soon morphed into TUBEWAY ARMY.
Then as now, Webb was shy, so crucially it was Gardiner who handed over a demo tape to Beggars Banquet on learning of the record store chain's intention to start a label.
Beggars Banquet saw some potential and signed TUBEWAY ARMY to take on GENERATION X with speedy pop punk tunes like 'That's Too Bad' and 'Bombers'. Webb changed his surname to Valerian and then to Numan after seeing a directory listing for a firm named Neumann in Yellow Pages.
But he was starting to tire of punk and began to see electronics as the way to realise his concept of machine rock, having become inspired by the likes of ULTRAVOX, THE HUMAN LEAGUE and THE NORMAL.
Numan's debut album as TUBEWAY ARMY was not an immediate commercial success, but it was championed by John Peel while his unusual detached vocal style was beginning to attract media attention. In late 1978, he provided the voice to 'Don't Be A Dummy', a song in a TV advertisement for Lee Cooper jeans.
Still using the band name of TUBEWAY ARMY at the behest of Beggars Banquet, the astoundingly long 'Are Friends Electric?' with its diabolus in musica structure reached No1 in the UK singles chart in 1979 and became many an electronic music fan's entry point into the genre. A few months later under his solo moniker, 'Cars' followed 'Are Friends Electric?' to the top spot and became a huge international hit, even making sinewaves in the more conservative territory of North America where it reached the Top 10. As a result, he won the Best Male Singer category at the 1979 British Rock and Pop Awards, the-then equivalent of the BRITS.
But despite scoring three UK No1 albums in less than two years and having a loyal legion of fans who were dubbed Numanoids, not everyone could accept the synthesizer or the man behind it. This was all beginning to take a toll on the man who had realised most of his musical dreams by the time he was 23 years old. So Numan retired from touring with three spectacular farewell shows at Wembley Arena in April 1981.
Having got his flying licence in 1980, Numan had other ambitions so later in 1981, he followed his dream of flying around the world. His first attempt ended in arrest in India for espionage after an emergency landing, but the second attempt was more successful and completed on Christmas Eve 1981.
Numan subsequently returned to touring in the summer of 1982 with a low-key jaunt in North America before a full blown UK tour in 1983. Since then, he has played live regularly while the rollercoaster ride of highs and lows and highs during his 40 year recording career have been well documented; the recent documentary 'Android In La La Land' revealed many of the fears and insecurities that had lingered throughout his career.
Now firmly established as a highly influential music figure with a significant number of artistic contribution awards to his name, his songs have been covered by artists as diverse as ROBERT PALMER, NINE INCH NAILS, FOO FIGHTERS, BECK, MARILYN MANSON and AFRIKA BAMBAATAA.
Meanwhile SNOOP DOGG, SUGABABES, ARMAND VAN HELDEN and BASEMENT JAXX are among those who sampled Numan's work.
Not a best of listing, this expanded twenty-two track Beginner's Guide chronicles the varied musical adventures of Gary Numan through his own work and collaborations, with a restriction of one track per album project.
---
TUBEWAY ARMY Listen To The Sirens (1978)
Despatched by Beggars Banquet to record his debut album at Spaceward Studios in Cambridge, Numan discovered a Minimoog left behind from a previous session and had that legendary Eureka moment when he tried it. He now turned his punk songs into electronic ones, although essentially 'Tubeway Army' was still very much a new wave record; "Mr Webb, there is no way out" was a line from album opener 'Listen To The Sirens' that would forever haunt him!
Available on the TUBEWAY ARMY album 'Tubeway Army'
via Beggars Banquet
---
TUBEWAY ARMY Down In The Park (1979)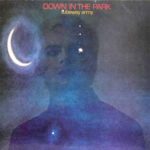 Whereas the TUBEWAY ARMY debut featured punk tunes with synthesizer added almost as an afterthought, 'Replicas' would be where Numan would see his Philip K Dick inspired vision become reality with electronic songs to soundtrack his dystopian Sci-Fi stories featuring android characters. Originally written on a second hand upright piano, 'Down In The Park' was the first of these songs and while it was not a hit, it was to pave the way for the success of 'Are Friends Electric?'
Available on the TUBEWAY ARMY album 'Replicas'
via Beggars Banquet
---
GARY NUMAN M.E. (1979)
With the success of 'Are Friends Electric?', Numan was able to drop the TUBEWAY ARMY moniker and for his next offering, he opted to make an album using no guitars. What this meant was that the power had to be arrived in a more inventive fashion, so synths were fed through guitar effects pedals to add a more sinister metallic tone. 'M.E', a story about the last computer on earth where humanity no longer exists, was where this aural desolation was at its most effective.
Available on the GARY NUMAN album 'The Pleasure Principle'
via Beggars Banquet
---
GARY NUMAN Telekon (1980)
By 1980, the negative side of fame was beginning to linger into Numan's occasionally paranoid psyche, and while his songs were never the most cheery, his new material was starting to take on a more personal downbeat nature away from the Sci-Fi nature of the previous work. Held down by a snaky Compurhythm backbeat and squealing synth, the title track of the resultant 'Telekon' album captured that neuroticism with a detached hum and some sinister horror flick piano.
Available on the GARY NUMAN album 'Telekon'
---
PAUL GARDINER Stormtrooper In Drag (1981)
With Numan's retirement from live performance, bassist Paul Gardiner opted not to join DRAMATIS with the other band members. Sadly, he went into a downward spiral as a heroin addict. An attempt to give his friend since the TUBEWAY ARMY days something to focus on musically came with this collaboration between the pair, which Numan provided the lead vocal for. Gardiner sadly died in 1984 due to drug related complications; Numan later wrote 'A Child With The Ghost' as a tribute.
Available on the GARY NUMAN album 'Dance'
via Beggars Banquet
---
GARY NUMAN & DRAMATIS Love Needs No Disguise (1981)
Live band members RRussell Bell, Chris Payne, Ced Sharpley and Denis Haines formed DRAMATIS and signed to Rocket Records to release their only album 'For Future Reference'. On a visit to see his old band mates, Numan was played a hypnotically percussive song they had recording about their days out on the road. He loved it so much, that he asked if he could do the lead vocal. Some pretty guitar and viola were the final touches to a track that was barer than most Numan fans were used to.
Available on the GARY NUMAN album 'Premier Hits'
via Beggars Banquet
---
GARY NUMAN Noise Noise (1982)
After the downtempo nature of 'Dance', Numan got more energetic again with 'Music For Chameleons' and the subsequent 'I Assassin' album. On the B-side was what was considered at the time, a strange collaboration with DOLLAR or more specifically, Thereza Bazar on a track that saw Numan's first use of sung female vocals on one of his recording. Heavy and electronic, he was back on form and the song would be a mainstay of live sets for several years to come.
Available on the GARY NUMAN album 'I Assassin'
via Beggars Banquet
---
GARY NUMAN My Car Slides 1 (1983)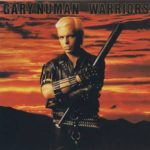 By 1983, Numan was making a full live comeback after retiring in 1981. To add another dimension to what was to become the 'Warriors' album, Bill Nelson was signed up as producer but the two quickly fell out in the studio. One track that the pair completed was 'My Car Slides 1', a beautiful ballad featuring Nelson's distinctive E-bowed guitar. Alas, it was not included in Numan's revision of the 'Warriors' concept while modest sales saw the end of his relationship with Beggars Banquet.
Available on the GARY NUMAN album 'Warriors'
via Beggars Banquet
---
GARY NUMAN I Still Remember (1985)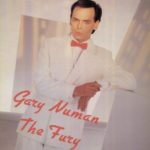 Co-produced with PPG operators The Wave Team, 'The Fury' was Numan's best album since 'Telekon'. Although very much with the times and in line with acts like FRANKIE GOES TO HOLLYWOOD and DEAD OR ALIVE, the hard but bright digital sound complimented Numan's downbeat lyrical outlook. One particular highlight was the haunting closing track 'I Still Remember', effectively a vocal reimagining of the 1979 instrumental 'Random' and featuring 'Blade Runner' saxophonist Dick Morrissey.
Available on the GARY NUMAN album 'The Fury'
via Eagle Records
---
RADIO HEART featuring GARY NUMAN Radio Heart (1987)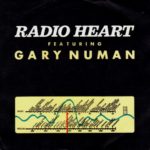 In an unexpected collaboration, Numan teamed up with Hugh Nicholson, a former member of Scottish soft rockers MARMALADE for his RADIO HEART project. The eponymous song was catchy and got airplay, enough for Numan to attain a UK Top 40 singles chart placing despite, like 'Change Your Mind' with Bill Sharpe of SHAKATAK, not having written the song . Two other RADIO HEART singles 'London Times' and 'All Across The Nation' were issued but failed to make any further impact.
Available on the NICHOLSON / NUMAN album '1987-1994'
via The Record Label
---
SHARPE & NUMAN Voices (1987)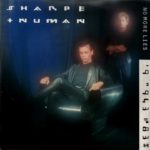 When the excellent 'Change Your Mind' was released as a single in 1985, it gained extensive radio play and reached No17 in UK and gave Numan a brief commercial renaissance. A SHARPE & NUMAN album was recorded and 'Voices', which had originally been the B-side to 'No More Lies' stood up as one of the best songs from what has now been considered to be his wilderness years. Indeed, Polydor in Germany had considered it so good, they released it as a single in its own right complete with a 12 inch mix!
Available on the SHARPE & NUMAN album 'Automatic'
via Cherry Pop
---
NUMAN & DADADANG Like A Refugee (1994)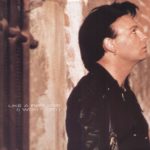 Despite the funk rock excursions of the 'Metal Rhythm', 'Outland' and 'Machine & Soul' albums, the biggest curio in the Numan catalogue has to be 'Like A Refugee'. Composed again by Hugh Nicholson, it was a rousing number featuring strummed acoustic guitars and Uillean pipes in collaboration with DADADANG, a robotic Italian marching band! "An Intergalactic Close Meeting", it was melodic number if nothing else and would have actually made a good Eurovision entry.
Available on the NICHOLSON / NUMAN album '1987-1994'
via The Record Label
---
GARY NUMAN A Question Of Faith (1994)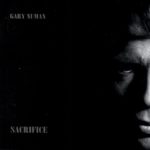 The 'Machine & Soul' album in 1992 had all but killed Numan's career, but then he met Gemma O'Neill, the lady who would become his wife; she made him understand that he needed to become more of a Numan fan to understand what Numanoids saw in him. The final album to be released on his Numa label which he started in 1984 and using DEPECHE MODE's 'Songs Of Faith & Devotion' as its template, 'Sacrifice' was his most Numan record since his heyday and 'A Question Of Faith' was its dark calling card.
Available on the GARY NUMAN album 'Sacrifice'
via Eagle Records
---
DUBSTAR Redirected Mail (2000)
Following recording a sexily deadpan cover of the masturbation anthem 'Every Day I Die' for the 'Random' tribute album, DUBSTAR actually collaborated with the man himself on one of the B-sides to 'The Self Same Thing' EP. Of this almost Beatle-esque number, vocalist Sarah Blackwood said: "I was in Manchester when we recorded 'Redirected Mail' but Steve and Chris actually went down to Gary's and sat and had ham and chips with him. They had a right laugh and had a really good time".
Available on the DUBSTAR EP 'The Self Same Thing'
via Food Records
---
GARY NUMAN Prayer For The Unborn – Andy Gray Mix (2001)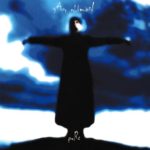 By 2000's 'Pure', Numan had fallen under the spell of NINE INCH NAILS and embraced an intense rock gothique with industrial metal guitar on songs like 'Rip' and 'Listen To My Voice' that won him a new audience, but there were more delicate moments too. Inspired by his own personal tragedy, the heartfelt blippy cacophony of 'A Prayer For The Unborn' remixed by Andy Gray was a triumph that bridged the gap between his classic synth and current rock styles.
Available on the GARY NUMAN album 'Exposure: The Best of'
via Artful Records
---
AFRIKA BAMBAATAA Featuring GARY NUMAN & MC CHATTERBOX Metal (2004)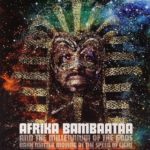 Aside from KRAFTWERK, one of the other key influences on AFRIKA BAMBAATAA & THE SOUL SONIC FORCE was GARY NUMAN with the drum breaks of the late Cedric Sharpley, who played on 'The Pleasure Principle', particularly appealing to the youth of Urban America. So it was no big surprise that the rap and hip-hop pioneer covered 'Metal', a key track from the album and even persuaded Numan himself to duet on his meaty electro reworking.
Available on the AFRIKA BAMBAATAA album 'Dark Matter Moving At The Speed Of Light'
via Tommy Boy Records
---
GARY NUMAN The Fall (2011)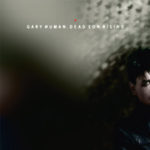 2006's 'Jagged' had a one-dimensional sound that proved underwhelming and stalled Numan's momentum after the positive reception for 'Pure'. But he returned with 'Dead Son Rising' which started life as a set of discarded demos from previous projects, but quickly took on a life of its own. Wearing his NINE INCH NAILS influences proudly on his sleeve, the industrial beats and blistering chorus of 'The Fall' combined for the beginning of a creative recovery.
Available on the GARY NUMAN album 'Dead Son Rising'
via Mortal Records
---
GARY NUMAN My Last Day (2013)
The 'Splinter' album took a long time to realise but when it was finally released, it won Numan some of the best reviews of his career. While there was still a heavy rock element, two of the album's slower numbers 'Lost' and 'My Last Day' proved to be album highlights. Beautifully dramatic, 'My Last Day' pictured blood red skies with the vox humana synths providing a most chilling musical mantra to soundtrack the apocalypse before a chilling close with some lonely casading piano.
Available on the GARY NUMAN album 'Splinter (Songs From A Broken Mind)'
via Mortal Records / Cooking Vinyl
---
JOHN FOXX & THE MATHS featuring GARY NUMAN Talk (2016)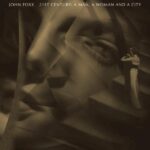 'Talk' has been used by JOHN FOXX to explore different approaches from a singular idea with other kindred spirits. Retitled 'Talk (Are You Listening To Me?)', Numan's take naturally screamed alienation and fully exploited his haunting classic synth overtures. "John Foxx has been a hero of mine for my entire adult life" said Numan, "It was a real honour to finally have the chance to contribute to one of his tracks… it was every bit as creative, unusual, demanding, and rewarding, as I always expected it to be".
Available on the JOHN FOXX album '21st Century: A Man, A Woman And A City'
via Metamatic Records
---
JEAN-MICHEL JARRE & GARY NUMAN Here For You (2016)
For his ambitious 'Electronica' project, JEAN-MICHEL JARRE sought out collaborators and worked with them in person as opposed to remotely online. The unlikely friendship that developed between Jarre and Numan resulted in 'Here For You'. Possibly the darkest thing that the French maestro had ever recorded, he described it as "Oscar Wilde Techno". Significant in its absence of the crunching guitars that characterise much of Numan's later work, the track wonderfully combined the best of both artists.
Available on the JEAN-MICHEL JARRE album 'Electronica 2: The Heart Of Noise'
via Columbia / Sony Music
---
TITÁN Featuring GARY NUMAN Dark Rain (2016)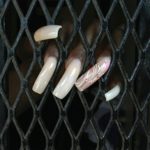 In collaboration with Mexican electro rockers TITÁN, the resultant 'Dark Rain' was a brilliant slice of electronically assisted Gothic disco. Propelled by a superb syncopated bassline and thunderous drums while layered with classic vox humana lines, interestingly the guitars only appeared about two thirds of the way through before a magnificent burst of foreboding synth into the final chorus! Numan himself was in great form, "waking like wings upon your shoulder".
Available on the TITÁN album 'Dama'
via ATP Recordings
---
GARY NUMAN And It All Began With You (2017)
With a lot less goth metal guitar and much more prominent use of synths, 'Savage' successfully outstripped 'Splinter'. And it was the haunting 'And It All Began With You' that stopped all in its tracks, with an exposed and soulful vocal. Borrowing CHRIS ISAAK's 'Wicked Game' for its chorus, the subtle orchestrations and a gentle shuffling beat coupled to a steadily discordant electric piano riff to close, it beautifully brought out the best in classic Numan while maintaining forward momentum.
Available on the GARY NUMAN album 'Savage (Songs from a Broken World)'
via BMG
---
For further information on GARY NUMAN, please visit his social media platforms
https://www.facebook.com/GaryNumanOfficial/
https://twitter.com/numanofficial
https://www.instagram.com/garynuman/
---
Text by Chi Ming Lai
11th November 2017