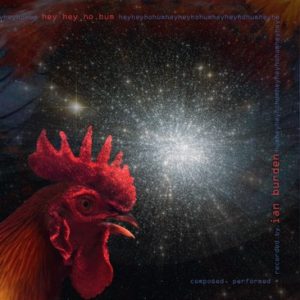 Ian Burden is best known for his tenure in THE HUMAN LEAGUE between 1981 and 1987, contributing songwriting to some of the band's most iconic songs including the singles 'The Sound Of The Crowd',  'Love Action' and 'Mirror Man'.
His releases since then have been sporadic to say the least, but have resulted in one solo album 'Loot' released in 1990 and a collaboration with another ex-League contributor Russell Dennett as DEEP DOWN CRAZY in 1995 with 'A Swim in the Ocean'.
'Hey Hey Ho Hum' sees Ian Burden adventurously tackling every single musical element himself; from synths, guitar, bass and drum programming through to lead vocals. The album has also given Burden a chance to dust down some of his old League-era analogue synthesizers, but also combine these with some newer Korg equipment including their Minilogue and Volca range.
'In Those Dreams' kicks of the album with some analogue synth sweeps before settling into a jangly guitar synth rock hybrid track; Burden's vocals are very much in the mould of Syd Barrett and reinforces his love of all things English Prog Rock.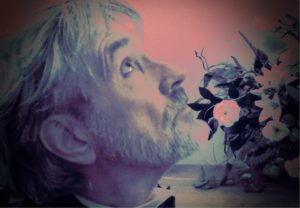 Continuing in this vein, the album is mixed as a continuous listening experience with each track having a bridge into the next.
'Let The Devil Drown' starts with a filtered sequencer part and some downswept synths and is probably the most catchy earworm track here; the "It's Raining" vocal part soon lodges itself in your head despite the vocal being mixed a bit on the low side.
'Stand Down' showcases Burden's love of dub reggae with a skanking guitar vibe and a descending piano part. 'Hanging Around' (not THE STRANGLERS song) and 'Where To Start' reinforce the concept album feel with their repeated "Hey, hey, ho…" lyrics which re-appear throughout. 'Where To Start' has an almost waltz feel but combined with a lush atmospheric cycling synth pad which is one of the stronger musical elements here.
Another reggae-influenced piece 'Another Day' starts off like a MADNESS out-take before soaring synth pads thankfully take the track into a more stripped down direction with some nice TANGERINE DREAM-style Juno textures throughout. 'Stay in Tune' enters with a Floydian VCS3-style synth sequence and some minimal vocals; "Stay in tune, it's not the end…"
The album ends with 'Thy Kingdom' which is arguably the strongest musical track here, Burden's characteristic bass drives the song along at full pelt with some Gilmouresque guitar gliding over the top.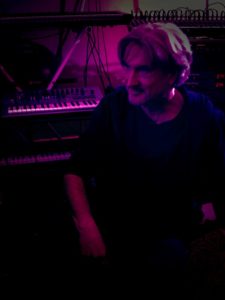 The main charm (and falling down) of 'Hey Hey Ho Hum' is that exists in a total vacuum; at the album launch Burden admitted that he's not followed contemporary music for ages and as a result the album doesn't try to reference any musical trends from the last 30 years, which is not necessarily a bad thing.
Burden must be given credit for doing a PRINCE and taking on all of the musical roles here, but with this element of control and lack of an external producer, it has exposed some failings. In the hands of the right producer, Burden's vocals could have been showcased more, but in most tracks they are buried in the mix. This is a shame as there is an appealing world-weary Englishness to the lyrics and delivery, but this hasn't hit its full potential here.
There are some nice synth textures throughout, the musicianship is uniformly excellent and much fun can be had in searching out the almost subliminal touches of THE HUMAN LEAGUE. All in all, a brave album, maybe not what you would expect, but certainly worth a listen and investigating if you like a bit of Progressive Rock with electronic textures.
---
With thanks to Matt Reynolds at Savage Gringo
'Hey Hey Ho Hum' is released by Rutland Artspace Limited in continuous and tracked CD formats as well as a download
https://www.facebook.com/ianburdenofficial/
https://www.pledgemusic.com/projects/ian-burden-hey-hey-ho-hum
---
Text by Paul Boddy
18th May 2018