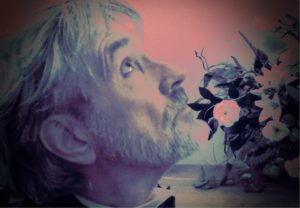 Behind every classic album there is always a diverse set of characters and talents that contribute to its success and there is often a synchronicity involved when the so-called "planets align" and amazing things transpire against all odds.
On paper, certain albums just shouldn't work and THE HUMAN LEAGUE's 'Dare'
is certainly one of those instances.
Without Ian Burden, it certainly wouldn't have sounded the same due to his synth work and pivotal songwriting involvement on 'The Sound Of The Crowd, 'Love Action' and 'Do Or Die'.
During the imperial phase of THE HUMAN LEAGUE, Burden was to also have a share in the writing of 'Mirror Man', 'I Love You Too Much' and the amusingly titled 'Don't You Know I Want You'!
Ian has now dipped his toe back into the music industry with the forthcoming release of his new solo album 'Hey Hey Ho Hum'
and he took time out to kindly speak about his early influences, his time in THE HUMAN LEAGUE and the gestation of his new release.
What first piqued your interest in electronic music?
The very first episode of 'Doctor Who', not long after my family got our first TV receiver in 1963.
As well as being musical, you are also into the visual arts and your Pledge Music page has some paintings which are available, how did this come about?
I was always drawing and painting throughout childhood. And also building things with Lego bricks. When I got into music as a teenager I was always intrigued by the artwork on album packaging. I later went to art school, and also studied art history at degree level. It's a lifelong interest.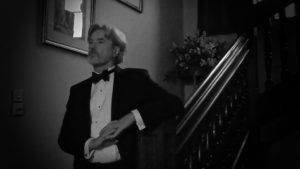 You played everything on 'Hey Hey Ho Hum', how were the songs developed and put together?
Mostly by improvising with the piano or acoustic guitar, and singing along and scribbling words on a notepad. Two songs came from rhythmical ideas and some analogue-synth 'jamming', with chords and words being added later.
What were the advantages and disadvantages of working completely solo on this album?
I didn't need to debate or argue with anyone. And I didn't have to fit in with anyone else's template. But sometimes, I had to overcome a lack of self-confidence.
How liberating are the advances in technology now and the fact that albums can realistically be recorded at home without the expense of a major studio?
It's totally excellent! The same applies to all forms of art. Nobody should be excluded from creativity because of financial limits. And now creative people have greater opportunity to been seen and heard, and to expose their work to a very wide audience. Money is no longer a filter. I make my videos with software bundled into the cost of my hardware. I use expensive music software, but could also make something with free apps.
'Let The Devil Drown' with its combination of guitars and synths sounds like a combination of TALK TALK and PINK FLOYD, which musicians had the most influence on you as a musician?
DAVID BOWIE, PINK FLOYD, KRAFTWERK, TANGERINE DREAM were things I latched onto as a teenager. I subsequently became appreciative of much more, of course.
'Thy Kingdom' is another superb track, what's that one all about?
We all live on the same planet. We have the ability to move towards unity. Contemporary politicians continue to apply the medieval concept of divide-and-conquer. The song is a simple exhortation to ignore them, to get to one's own true feelings and come together honestly. I don't personally know anyone who thinks otherwise, so I'm just adding my voice to it.
The drums on the album have a combined live / electronic feel to them, were they recorded on a MIDI kit or were they programmed?
They're programmed, but were constantly revised as the song arrangements developed. I programmed some elements of feel.
Your vocals appear to recall those of DALEK I on their 1980 'Compass Kumpas', any thoughts?
I think there's an Englishness with DALEK I that I can identify with, along with a sense of reserve. There's no attempt to emulate American roots or to be ebullient, as per Mick Jagger for example.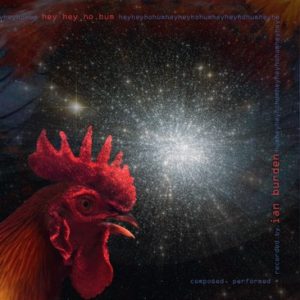 The album works extremely well because all of the tracks blend together seamlessly in a suite, how much of a challenge was this to accomplish? Would you ever consider touring it?
It wasn't a challenge because I worked it that way from the outset. I just had to find ways of connecting between songs in different key signatures and different time signatures. Playing it live would mean recruiting a lot of musicians, but not impossible. MIKE OLDFIELD managed it with 'Tubular Bells', but for only two shows. Who knows? Anything is possible!
You dusted down some of your old analogue synths for 'Hey Hey Ho Hum', what kind of condition were they in and do you have a favourite?
They just worked, mostly! I got them plumbed into a MIDI loop and discovered a few problems here and there. I know an electronics engineer who was able to service them. They all have their characteristics, and therefore serve different uses.
In the video promo which accompanied your live album launch there was a Korg Volca and a Minilogue synth, what was it that attracted to you about these newer generation devices?
The newer analogue pieces which Korg have developed use the same filter design as the Korg 770, which I used a lot on THE HUMAN LEAGUE songs – and that was a favourite.
You joined THE HUMAN LEAGUE initially to help complete a contractually arranged tour, how was this experience being on the road in a new untested live act?
I was focused on programming synths between songs, and remembering all the keyboard parts. I also had to start / stop a Revox tape machine that carried the rhythm / percussion track.
Most of the shows were in Germany and the Netherlands, so it was a revisit to my childhood territory. Very nostalgic for me. I hadn't any thoughts about where it was all leading, if anywhere.
In your website biography, you make the observation: "On paper it didn't make much sense: two guitarists in a synthesizer band; two schoolgirls with no musical experience; a baritone lead-vocalist; and a producer with a reputation for recording 'punk' bands." This was hardly a blueprint for success, were you surprised when 'Dare' started to take off?
Everyone involved was surprised. We all liked what we'd done, but had no idea it would become so widely enjoyed.
What was the genesis of 'The Sound Of The Crowd' which you co-wrote with Philip?
Philip Oakey had programmed a very strange rhythm on the Roland System 100. I played some riffs on the Korg 770 and he seemed enthusiastic, so we recorded them. I took away a rough mix and listened again, and got some vocal ideas.
You actually wrote some of the lyrics to 'The Sound Of The Crowd', what was on your mind at the time?
I didn't want to explain the vocal ideas by singing "la la la" etc, so I jotted down some stream-of-consciousness words to demonstrate the ideas to Philip. He surprisingly kept the verse words, and then wrote alternative words for the chorus sections. I hadn't intended to write lyrics for actual use.
'Do Or Die' sounds essentially like a dub reggae track recreated electronically, can you talk about how this track came to fruition?
Our demo recording of 'The Sound Of The Crowd' led to Virgin Records being enthusiastic about it as a single release. Vinyl formatting meant we had to have a 'B-side' to go on the reverse. I suggested to Philip and Adrian that we deconstruct the song and rework it as an instrumental, as per dub reggae.
Philip was unresponsive, and Adrian just said that he "hated reggae". But by the time we'd recorded it with Martin Rushent, the idea of a dub version had become the strategy, somehow. 'Do Or Die' was put together after we'd already done some dub remixes. Then other songs got the same treatment, and all the dub remix versions were compiled into the 'Love & Dancing' album.
'Love & Dancing' is now rightly acknowledged as a classic 'ahead of its time' remix style album, how involved were you and the rest of the band or was it very much Martin Rushent's baby?
I was certainly there enjoying the process and being asked to assist with Dave Allen according to Martin Rushent's directions. My memory is of the mixing console and all the outboard equipment etc etc. Martin was having immense fun with it, and it was a joy to be asked to push a few buttons here and there. Mostly we just watched him get on with it.
How disappointed were you when the partnership with Martin Rushent dissolved while recording the 'Dare' follow-up?
Totally! I thought it was all going extremely well with the next album. Even better, to my mind. We'd had another two hit singles, and were advancing boldly into the emerging technology. I took a very rare break from the studio (to buy AA batteries and toothpaste), then returned to our hotel and discovered all the other members of the band sitting in the bar, decamped from the studio. I was informed that we "were no longer working with Martin". I don't know what happened.
It is well documented now that the 'Crash' sessions weren't a happy time for you, in hindsight could you see this happening or was it a surprise when it became apparent that this was to all intents and purposes going to be a Jam & Lewis album?
I've a box of cassette tapes containing song ideas dating from that time, with ideas from Philip and myself, Adrian and Jim Russell. I listened to them a few years ago. I'm not sure why those ideas were abandoned, or why there was a sense that we needed other writers.
My favourite song on the 'Crash'
album is 'Love On The Run' which was written by League members. I was singing some bits on a track called 'I Need Your Loving' and realised that I had no empathy with it. It was certainly a Jimmy Jam / Terry Lewis album, fronted by Philip's voice. They also added a girl session singer.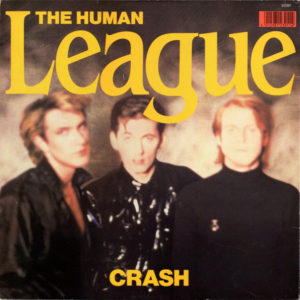 So what actually happened during the first 'Crash' sessions before that in 1985 with Colin Thurston, were the results really that unworthy of release?
Colin Thurston couldn't fully adjudicate and keep the momentum. Maybe we were being difficult? I recall an absence of genuine enthusiasm amongst the band, but Colin certainly tried his best with us. I don't think he was to blame.
Did you gain any satisfaction yourself when 'Human' hit the top spot in the US?
I sensed that the band had become a trademark fronted by Philip, Joanne and Susan. I was very happy for them having a number one hit in the USA. I wriggled easily out of being in the video. I maintained my obligations and toured with them, enjoying playing after doing nothing much on 'Crash'.
Unfortunately there are very few live clips remaining from your tenure in the band, however the one of THE HUMAN LEAGUE on The Tube in 1986 is an interesting one. Is it true that Philip threw a strop right before going on stage?
That line-up was strong in the theatres, but seemed to weaken on The Tube. I recall some contention about being invited to headline the show, but then being supplanted by Alison Moyet. Maybe the performance suffered from that? I'm not sure. But I recall a negative vibe floating around, within a failed attempt to revise the running order of the show.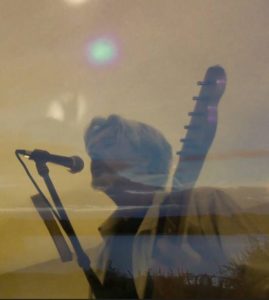 What is the best memory of being part of THE HUMAN LEAGUE for you?
Recording 'Dare' and the various forms of humour that infused the atmosphere in the studio.
On your Pledge Music website it states that you have already started a follow-up album, what can we expect from that?
I'm curious about that myself! Obviously there's more songs which I've been writing, and my approach is much the same. I'll find out when I get back to it.
---
ELECTRICITYCLUB.CO.UK gives its warmest thanks to Ian Burden
Additional thanks to Matt Reynolds at Savage Gringo
'Hey Hey Ho Hum'
is released on 18th May 2018 by Rutland Artspace Limited in continuous and tracked CD formats as well as a download
https://www.facebook.com/ianburdenofficial/
https://www.pledgemusic.com/projects/ian-burden-hey-hey-ho-hum
---
Text and Interview by Paul Boddy
20th April 2018