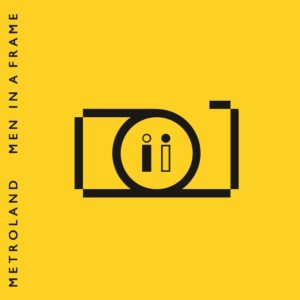 'Men In A Frame' is the new conceptual long player by Belgian duo METROLAND, celebrating the art form of photography.
Perhaps slightly confusingly, it does not contain 'Man In A Frame', their previous single release from earlier in 2018. But "Have you ever dwelled on the numerous occasions where you became an anonymous ingredient of countless, randomly taken pictures? Regardless the occasion or location, people tend to participate involuntarily in these momentums, clueless or lacking any grasp on further processing or broadcasting"
That thus is the idea behind 'Men In A Frame'
… Passenger S and Passenger A joined forces with five Belgian professional photographers from an art co-operative called F-8 (pronounced as 'Faith') whereby each photographer carefully relinquished two unique pictures with enigmatic and occasionally cryptic titles for METROLAND to add electronic soundtracks to produce ten 'Pictures To Listen To'; the collaboration between fine art and music ultimately acted as an exhibitive launch platform for the album.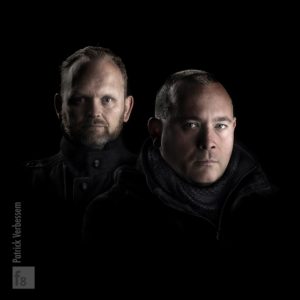 The sumptuous Renault yellow packaging contains a well-presented booklet of each photograph along with accompanying prose by each of the five photographers Bert Daenen, Kristel Nijskens, Patrick Verbessem, Steven Colin and Caroline Tanghe plus additional commentary from METROLAND themselves.
Opening number 'Concrete Witness' offers a windy atmosphere that grows within its percolating arpeggios and rhythmic build, while 'B-old' starts well with those classic METROLAND beats and synth melodies over its seven minutes.
Something a bit different, the vibrant 'Shades of Pale' pulses away with hiccup voice generations, but is spoiled by the growling rock flavoured "shade of pale" sample. The synthetic bass rumble of 'Proiezione 41-828' is almost EBM with a penetrating metronomic Schaffel beat, while 'La Macchia D'Acqua' percussively uses more aggressive sounds than listeners may have been used to previously with METROLAND.
Beginning with Sakamoto-like textural passages, 'The Speed Of Life III' has drama in its steadfast rhythms with frantic arpeggios adding to the fun. The enjoyable 'Creative Rose' could be KARL BARTOS collaborating with OMD, while the widescreen sweep accompanying the punchy and almost pentatonic 'Trust' is possibly the album's best track.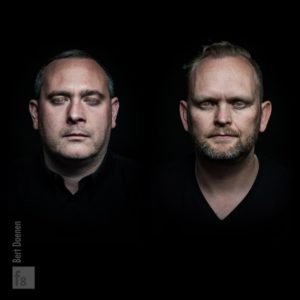 Steadier with use of chipmunk vocal samples recalling JEAN-MICHEL JARRE and his 'Zoolook' sample opus, 'Hope' exhibits a pretty melodic interface. Closing 'Men In A Frame', 'Next Choice' electrifies with a hypnotic rhythmic backbone, the coda ringing and crashing in true METROLAND fashion with a clear female voice repeating "you have reached your destination…" – perhaps less immediate compared with previous METROLAND long players, what 'Men In A Frame' does have is development in its strength of conception, while maintaining the presentation standards of their back catalogue.
---
'Men In A Frame'
is released by Alfa Matrix as a CD or download, available from https://alfamatrix.bandcamp.com/album/men-in-a-frame-bandcamp-exclusive-bonus-track-version
http://www.metrolandmusic.com/
https://www.facebook.com/metrolandmusic
https://twitter.com/MetrolandMusic
---
Text by Chi Ming Lai
19th April 2018