When the first huge synthesizer complexes from the likes of RCA, Moog, Buchla and EMS emerged, initially they were the realm of the avant garde.
But gradually they ended up in all genres of music, often as dressing and for effect before become a dominant melodic presence. ELECTRICITYCLUB.CO.UK's 25 FAVOURITE SYNTH SONGS BY NON-SYNTH ACTS listing in 2016 demonstrated how more rock-oriented exponents such as Paul McCartney, Robert Palmer, Pete Shelley, Leonard Cohen and even Neil Young took to electronic experimentation in the wake of the pioneering exploits of KRAFTWERK and the subsequent success of Synth Britannia.
As synthesizers became more cost effective and reliable, they began to replace live musicians within the mainstream, particularly in a live context. Using synthesizers to imitate the sound of an orchestra and brass section rather than using the real instruments themselves on his UK tour, who would have thought that it would be Barry Manilow who would anger the Musicians Union enough to table a motion in 1982 to ban synthesizers from recording and live performance.
As a follow-up to 25 FAVOURITE SYNTH SONGS BY NON-SYNTH ACTS, here are 25 songs in yearly then alphabetical order of a more easy listening, AOR and mainstream pop bent which have utilised synths prominently enough to raise the question, "is it or is it not electronic pop?"
---
DAVID ESSEX Gonna Make You A Star (1975)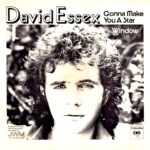 Produced by Jeff Wayne with heavy use of synthesizer on its brassy leadline and bass counterpoints, 'Gonna Make You A Star' was a UK No1 single for David Essex. Singing in a cockney accent, the song was his ironic commentary on his roots and being seen as a pop idol in the vein of David Cassidy, hence the line "Oh is he more, too much more, than a pretty face? It's so strange the way he talk – it's a disgrace".
Available on the DAVID ESSEX album 'David Essex' via Sony Music
---
MARIANNE FAITHFULL The Ballad Of Lucy Jordan (1979)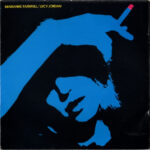 Originally recorded in 1974 by DR HOOK & THE MEDICINE SHOW, 'The Ballad of Lucy Jordan' was given the pulsing electronic treatment by producer Mark Miller Mundy and the legendary Steve Winwood. The arrangement suited Ms Faithfull's now raucous deep voice, the result of years of alcohol and substance abuse. This was art reflecting her life.
Available on the MARIANNE FAITHFULL album 'Broken English' via Island Records
http://www.mariannefaithfull.org.uk/
---
THE MANHATTAN TRANSFER Coo Coo U (1979)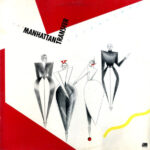 THE MANHATTAN TRANSFER hit No1 with the self-explanatory 'Chanson D'Amour' in 1976. But in 1979, they covered 'Coo Coo U', a song first recorded by THE KINGSTON TRIO in 1959 with synths, vocoder and varispeeded voices in the manner of THE RESIDENTS. Their avant-easy approach continued in a futuristic Akai advert with the quartet dressed as Numanoids!
Available on THE MANHATTAN TRANSFER album 'Extensions' via Craft Recordings
https://manhattantransfer.net/
---
ABBA Lay All Your Love On Me (1981)
While synths had always been part of ABBA's forte on songs like 'Gimme! Gimme! Gimme!', the Super Swedes eschewed their characteristic piano and went to whole electronic disco hog on 'Lay All Your Love On Me'. Released in the UK on 12" only, it reached No7 and despite being the same as the 'Super Trouper' album mix, it became the biggest selling 12 inch before being overtaken by NEW ORDER's 'Blue Monday'.
Available on the ABBA album 'Super Trouper' via Universal Music
---
DOLLAR Mirror Mirror (1981)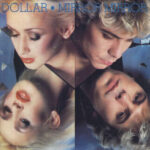 Having been in the syrupy cabaret act GUYS 'N' DOLLS, David Van Day and Thereza Bazar continued in that vein with songs like 'Who Were You With In The Moonlight?'. But the duo approached Trevor Horn who was carving out a new career as a producer and gave DOLLAR a more distinctive technologically enhanced art pop sound. 'Mirror Mirror' was the bounciest of the four singles produced by him.
Available on 'The DOLLAR Album' via Cherry Red Records
https://www.facebook.com/DollarOfficial
---
DARYL HALL & JOHN OATES I Can't Go That (1981)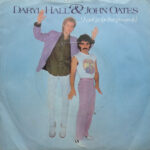 With songs such as 'She's Gone' and 'Rich Girl', Daryl Hall and John Oates were rooted in soul of the blue-eyed variety. While 'I Can't Go for That (No Can Do)' was not exactly Gary Numan, the hook laden tune did make use of similar instrumentation with a Prophet 5 featuring heavily as well as the Rock 1 setting on a Roland CR78 CompuRhythm for theor first UK Top 10 hit.
Available on the DARYL HALL & JOHN OATES album 'Private Eyes' via RCA
---
ROD STEWART Young Turks (1981)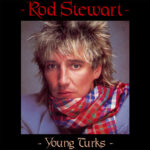 Better known for his anthemic ballads, Rod Stewart had jumped on the disco bandwagon with 'Do Ya Think I'm Sexy'. In 1981, he went with a LinnDrum driven new wave synth sound not far off what Robert Palmer had experimented with the year before on his 'Clues' album. A slang term for rebellious youth, 'Young Turks' saw Rod The Mod adapting his gravelly voice over a frantic pulsing backdrop.
Available on the ROD STEWART album 'The Story So Far' via Warner Music
---
BEF Presents TINA TURNER Ball Of Confusion (1982)
'Music Of Quality & Distinction Vol1' was conceived as a high-tech covers project featuring guest vocalists helmed by Martyn Ware and Ian Craig Marsh of HEAVEN 17. Tina Turner had been languishing on the "chicken-in-a-basket" circuit but the album saw her recorded return on a blistering reworking of THE TEMPTATIONS' 'Ball Of Confusion'  driven by Roland System 100 sequencing!
Available on the BEF album '1981-2011' via Virgin Records
https://www.tinaturnerofficial.com/
---
BUCKS FIZZ Stepping Out (1982)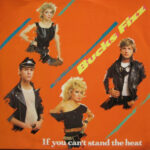 Best known for winning the Eurovision Song Contest in 1981, three UK No1s, a coach crash and very public in-fighting leading today to one member owning the BUCKS FIZZ while the other three quarters ply their trade as THE FIZZ, 'Stepping Out' was their self-produced and self-composed foray into synths with a twist of ABBA! It was originally released as the B-side of 'If You Can't Stand The Heat'.
Available on the BUCKS FIZZ boxed set 'The Land Of Make Believe – The Definitive Collection' via Cherry Red Records
https://www.thefizzofficial.com/
---
HOT CHOCOLATE It Started With A Kiss (1982)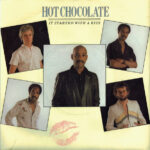 The spacey 'Put Your Love In Me' from 1977 had played with ARP string machines but produced by Mickie Most, the tearjerking ballad 'It Started With A Kiss' was shaped by synth counterpoints from Pete Wingfield who had produced DEXY'S MIDNIGHT RUNNERS 'Geno'. Coincidentally, the song was a favourite of Kevin Rowland, then riding high with the Celtic-flavoured reinvention of the band.
Available on the HOT CHOCOLATE album 'The Very Best Of' via RAK Records
https://www.facebook.com/HotChocolateband/
---
TOM PETTY & THE HEARTBREAKERS You Got Lucky (1982)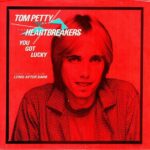 Something of an outlier in the Tom Petty catalogue away from his heartland rock, 'You Got Lucky' used a taped drum loop and while there was a Morricone-inspired guitar solo, it was Benmont Tench on an Oberheim OBXa and Roland Juno-60 who carried the song's main structure. However, despite later singing 'I Won't Back Down' in 1989, 'You Got Lucky' was not popular with Petty and was initially rarely played live.
Available on the TOM PETTY & THE HEARTBREAKERS album 'Long After Dark' via Universal Music
---
LEO SAYER Orchard Road (1983)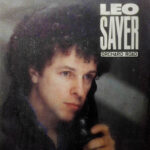 If there is one man who can be credited for bring synths into the wider easy listening sound, it is producer Alan Tarney who later worked with A-HA. Composing the music to 'Orchard Road', Tarney provided an eerie electronic backdrop for Leo Sayer to plead forgiveness to his wife after a marital affair. The released version was actually the one take demo with Sayer improvising the words, capturing his regret.
Available on the LEO SAYER album 'Have You Ever Been in Love' via Demon Records
---
JENNIFER RUSH The Power Of Love (1984)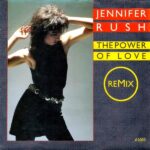 Considered by many to be the ultimate alto-operatic power ballad, 'The Power Of Love' was dominated by a synth and computer programmed backdrop by Harry Baierl punctuated by Simmons drums. The song was initially denied a release in Jennifer Rush's US homeland for sounding "too European". Seeming like it was about to morph into ULTRAVOX's 'Vienna', the song was later covered by Celine Dion.
Available on the JENNIFER RUSH album 'The Power Of Love' via Sony Music
---
DAVID CASSIDY The Last Kiss (1985)
Former teen idol David Cassidy reinvented his music career with a Cliff Richard song that had originally been released as 'Young Love' which was written and produced by Alan Tarney. Given a revised slower treatment by Tarney with new lyrics by Cassidy, the synth laden 'The Last Kiss' also featured a cameo backing vocal by George Michael who was to have his own ethereal synth heavy hit with 'A Different Corner'.
Available on the DAVID CASSIDY album 'Romance' via Arista Records
---
FOREIGNER That Was Yesterday (1985)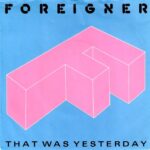 While 'Waiting For A Girl' was dominated by a synth line played by Thomas Dolby, 'That Was Yesterday' was virtually devoid of conventional guitar and bass although live drums were retained. Almost like gothic AOR, the 12 inch and instrumental orchestral versions enhanced the synth elements even more in a song about the haunting sub-conscious emotions of past relationships.
Available on the FOREIGNER album 'Agent Provocateur' via Atlantic Records
https://www.foreigneronline.com/
---
CLIFF RICHARD Some People (1987)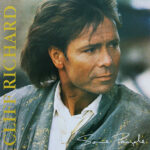 Produced by Alan Tarney who had worked on two of Cliff Richard's previous albums 'Wired for Sound' and 'I'm No Hero' as well writing his synth-laden No1 single 'We Don't Talk Anymore', the synth and voice sample swathed backing on 'Some People' was held down by a crisp drum machine. It provided serene surroundings that wouldn't have sounded out of place on an A-HA or CHINA CRISIS track.
Available on the CLIFF RICHARD album 'Always Guaranteed' via EMI Music
---
LIZA MINNELLI I Want You Now (1989)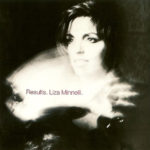 The dramatic house-infused pop of 'I Want You Now' was a signal that 'Results' was not to be the usual Liza Minnelli cabaret record. Keen on doing a pop album in contrast with her normal output, Minnelli had particularly liked PET SHOP BOYS 'Rent' and Neil Tennant was already a fan, so a likely collaboration was a given with a sophisticated Continental austere being the result…
Available on the LIZA MINNELLI album 'Results' via Cherry Red Records
---
DUSTY SPRINGFIELD Nothing Has Been Proved (1989)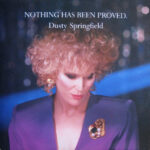 Produced by PET SHOP BOYS, the duo had been invited by film producer Stephen Woolley to provide music for 'Scandal', a dramatisation of 1963 Profumo affair. With the idea that 'Nothing Has Been Proved' should be sung by a star of that time, Dusty Springfield's performance was complimented with an orchestral arrangement by Angelo Badalamenti.
Available on the DUSTY SPRINGFIELD album 'Reputation' via Cherry Red Records
https://www.dustyspringfieldofficial.com/
---
BRUCE SPRINGSTEEN Streets Of Philadelphia (1994)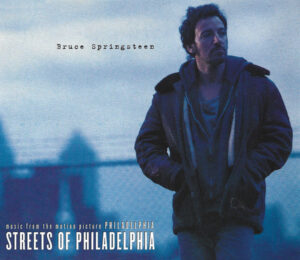 Written by Bruce Springsteen for film 'Philadelphia', 'Streets Of Philadelphia' had been intended to be a recording with lead vocals by veteran jazz singer Little Jimmy Scott. But he Springsteen to return to his own vocalled demo with a drum loop and elegiac synths which provided the song with a much more mournful feel in line with the film's poignant subject matter.
Available on the BRUCE SPRINGSTEEN album 'Greatest Hits' via Sony Music
---
CHER Believe (1998)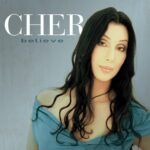 Co-written by Brian Higgins who later made his fortune leading production team XENOMANIA, 'Believe' was a musical departure for Cher with a euphoric Europop tune that could have been mistaken for ERASURE. It was notable for the robotic overdriven Autotune effect that distorted the vocals of the iconic diva best known for her power ballads.
Available on the CHER album 'The Greatest Hits' via Warner Music
---
GIRLS ALOUD Love Is Pain (2009)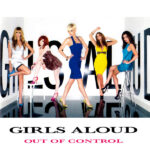 Having come out on top in 'Popstars: The Rivals' in 2002, GIRLS ALOUD had a glittering career with their XENOMANIA produced pop. 'Love Is Pain' recalled PET SHOP BOYS in its electropop stylings. Neil Tennant and Chris Lowe, who were working with XENOMANIA at the same time, wrote the song 'The Loving Kind' which featured on the same album 'Out Of Control'.
Available on the GIRLS ALOUD album 'Out Of Control' via Polydor Records
---
CHRISTINA AGUILERA Birds Of Prey (2010)
In 2008, there came the surprise news that Christina Aguilera would be collaborating with LADYTRON. Fast forward to 2010 and the two finished tracks 'Birds Of Prey' and 'Little Dreamer' were relegated to bonus track status on the 'Bionic' album. Free of her usual oral gymnastics, Aguilera showed great restraint on 'Bird Of Prey' over a dreamy synthetic soundscape with a hypnotic Middle Eastern feel.
Available on the CHRISTINA AGUILERA album 'Bionic' (Deluxe Edition) via RCA
https://www.christinaaguilera.com/
---
TAKE THAT Flowerbed (2010)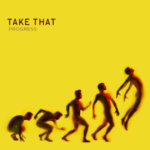 Something of an electronic gem, 'Flowerbed' was the hidden track on the reunited TAKE THAT's Stuart Price produced opus 'Progress'. Beginning with soothing vocoder, Jason Orange came over in the manner of Al Stewart in a rare lead vocal. Over a dreamy backing track that possessed the glacial Nordic quality of RÖYKSOPP, the sprinkling of textural ambience built to a metronomic percussive climax.
Available on the TAKE THAT album 'Progress' via RCA
---
TAYLOR SWIFT Style (2014)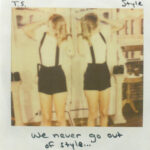 An established New Country starlet, Taylor Swift went pop with an album named after the year of her birth. Despite pressure from her label to include fiddles into songs that were predominantly electronically derived, there was the CHVRCHES aping 'Out Of The Woods' but 'Style' took the lead from synthwave in a song allegedly about her romance with a certain member of NEW DIRECTION.
Available on the TAYLOR SWIFT album '1989' via Big Machine
---
ED SHEERAN Overpass Graffiti (2021)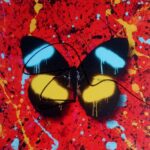 ELECTRICITYCLUB.CO.UK mistook this Ed Sheeran popwave number for Ollie Wride when it was played on BBC Radio 2. A far cry from the dreadful 'Galway Girl' or the R 'n' B of 'Sing', 'Overpass Graffiti' was swathed in synths and with its snappy stuttering beat and engaging chorus, it brought to mind another artist of a more traditional bent, Don Henley of THE EAGLES and his huge hit 'The Boys Of Summer'.
Available on the ED SHEERAN album '=' via Atlantic Records
---
Text by Chi Ming Lai
11 November 2023