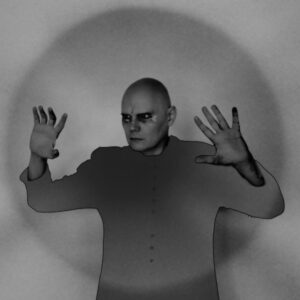 Them SMASHING PUMPKINS have now added a "THE" to prefix their name and surprised many with a splendid synth friendly single entitled 'Cyr'.
Not only does it have synths but 'Cyr' is also quite pop in an almost DURAN DURAN vein!
So THE SMASHING PUMPKINS go synthpop? Well, not quite because the conventional format of guitars and drums is still there, although the hooks are very much of an electronic bent, particularly the synthetic bass. There's even some delicious backing vocals from Katie Cole and Sierra Swan to act as a counterpoint.
But despite all this, Billy Corgan and Co have not compromised; the music maintains a gothic austere and still sounds like a band, but no doubt computers have been at work. Meanwhile the front man still sounds like he could do with going outside to play some Frisbee with his bandmates as he declares that "Fragments form the mind, shadows hold the mist, fractured as this wish, shattered I resign, we're on the verge"!
The hooks are very reminiscent of 'Enjoy The Silence' and with this point of familiar reference, the magnificence of 'Cyr' only highlights the hopelessness of the more recent material from DEPECHE MODE. 'Cyr' is the sort of song that Martin Gore is more than capable of writing if he put his mind to it… but he can't be bothered, hence the lazy dire results of 'Spirit' and its "this will do" attitude. And when THE SMASHING PUMPKINS are making better DEPECHE MODE records than DEPECHE MODE, well…
Could THE SMASHING PUMPKINS be about to release their most accessible album in their history? The new material so far from the forthcoming double album has exhibited much more of a classic British post-punk sensibility but then again, Billy Corgan has always been a fan of bands such as DEPECHE MODE, NEW ORDER and THE CURE; 'The Colour Of Love', the single prior to 'Cyr' was a highly effective borrowing and reworking of 'A Forest'.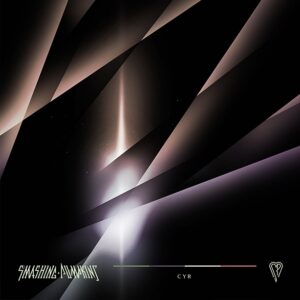 Previously there was the cover of 'Never Let Me Down Again' for the DEPECHE MODE tribute album 'For The Masses' in 1998 while Corgan also duetted with NEW ORDER on 'Turn My Way', a song from the 2001 album 'Get Ready' while acting as a guest musician with Manchester's finest on their US tour that same year.
More details of THE SMASHING PUMPKINS' new album are still to be revealed but the website has a clock counting down the days and a button asking fans to "explore the ritual". Looking like a computer game designed by Tim Burton, the plot thickens.
---
'Cyr'
is released by Sumerian Records / Warner Music Group and available now via digital platforms, the double album of the same name is released on 27th November 2020
https://www.facebook.com/smashingpumpkins
https://twitter.com/SmashingPumpkin/
https://www.instagram.com/smashingpumpkins/
---
Text by Chi Ming Lai
23rd September 2020