Nearly 30 years since the Concert For The Masses at Pasadena Rose Bowl, DEPECHE MODE continue to fill stadia throughout the world.
However, their recorded output in the 21st Century and their attitude towards their live presentation leaves a lot to be desired.
Despite ELECTRICITYCLUB.CO.UK's criticism of DEPECHE MODE as a live band with the excesses of The Drumhead and The Noodler, they are still capable of occasional brilliance as an artistic force. And it is that intermittent quality which is the most frustrating aspect of DEPECHE MODE in the 21st Century.
But this article is not about the absence of Alan Wilder or the much-debated choice of producers, it's about when the DEPECHE MODE brand has got it right, whether with the full involvement of the band's members or not.
So which are those moments that veer closest to the glory of albums such as 'Black Celebration', 'Music For The Masses' and 'Violator' that see Messrs Fletcher, Gahan and Gore properly exploring the electronic sound with which they made their fortune?
Tellingly, many of the best DM moments in this new millennium are remixes, instrumentals, bonus tracks or songs sung by Martin Gore. It must be pointed out that this listing is NOT intended for Devotees, but aimed those former fans of DEPECHE MODE disillusioned by Dave Gahan's drug fuelled stage diving antics who bowed out after 'Songs Of Faith & Devotion' or those hanging on for the possibility of a good record using synthesizers rather than a collection of pastiche electro-blues.
So here are the 18 tracks which act as ELECTRICITYCLUB.CO.UK's own Beginner's Guide To DEPECHE MODE in the 21st Century.
---
Dream On – Dave Clarke Acoustic Version (2001)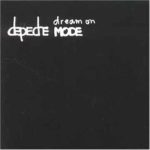 'Dream On' was a messy trailer to the inappropriately named 'Exciter' album, but with Dave Clarke slowing down the song's acoustic guitar line, the makeover brought the track closer to its full musical potential. Anything BUT acoustic thanks to the addition of electronic drum patterns and icy string synths, there was the bonus of the track being made instrumental and free of the dreary lead vocal on the original.
Available on the 2CD album 'Remixes 81 – 04'
via Sony Music
---
I Feel Loved (2001)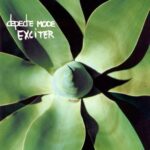 Inspired by Giorgio Moroder, the pacey and club friendly 'I Feel Loved' stood out like a sore thumb on 'Exciter', being the album's only truly uptempo number. With its synthy sirens and tightly sequenced bassline, treated enhancement was provided by Airto Moreira, a veteran jazz drummer from Brazil who appeared to have a good grasp as to the best way to provide percussive colour to a danceable electronic recording.
Available on the album 'Exciter'
via Sony Music
---
Easy Tiger – Full Version (2001)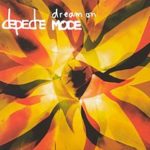 Martin Gore's interest in leftfield electronica and thus the employment of the late Mark Bell from LFO as producer on 'Exciter' only truly manifested itself in the full-length version of 'Easy Tiger' which appeared on the B-side of the 'Dream On' single. A beautifully progressive track with many intelligent layers and hypnotic percussive counterpoints, a truncated version of 'Easy Tiger' ended up on the album, but was so short that it was rendered virtually pointless when cut off at two minutes.
Available on the 6CD single boxed set '6'
via Mute Records
---
Zenstation (2001)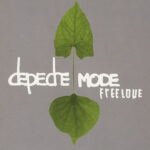 A dreamy neo-instrumental with a few Martin Gore vocal ab-libs, 'Zenstation' emerged as the B-side of 'Freelove'. Using exotic koto samples and assorted detuned synth sounds, the under rated track was strong on melody and inventive in its percussive interplay. Recalling an earlier mood piece 'Christmas Island' but utilising a more meditative environment, its Far Eastern overtones provided a wonderful textural diversion within the DEPECHE MODE canon.
Available on the CD single 'Freelove'
via Mute Records
---
A Pain That I'm Used To – MARSHEAUX remix (2005)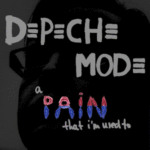 Already a magnificent brooding epic in its original form, 'A Pain That I'm Used To' was brilliantly transformed by MARSHEAUX, adding their own sparkling top end dynamic. While this is one of DEPECHE MODE's better offerings in recent years, it seems outsiders have a better grasp of classic DM than the band themselves. Although never officially released, this was voted top remix in a poll of Devotees and far superior to the dreadful Jacques Lu Cont remix that the band insist on doing live!
Remix not officially available
---
Suffer Well (2005)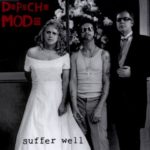 The 'Playing The Angel' album was a return to form, thanks largely to its "pain and suffering in various tempos" but also following his lacklustre solo debut 'Paper Monsters', the rise of Dave Gahan's abilities as a songwriter, as proven by the embittered thrust of 'Suffer Well'. It was a fine if slightly overdriven fusion of rock and electronic elements that came over brilliantly in a live setting.
Available on the album 'Playing The Angel'
via Sony Music
---
Martyr – Paul van Dyk Radio Mix (2006)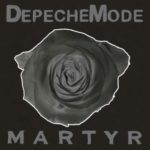 It could be said that the worst judges of DEPECHE MODE's music are DEPECHE MODE themselves… originally titled 'Martyr For Love', this rousing number came from the 'Playing The Angel' sessions, but was apparently rejected from the album for being too poppy! Released as the launch single to a 'Best Of' compilation, the most enjoyable version of the song came via a remix from top Trance DJ Paul Van Dyk who exploited the tune's accessibility to the full with a nicely polished club friendly sound.
Available as an iTunes download single via Mute Records
---
Wrong – Trentemøller Club Remix (2009)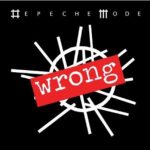 Anders Trentemøller's superb Club Remix of 'Wrong' well and truly outstripped the rather ploddy original. His astute understanding of synthesizers and conventional instruments has made him an acclaimed producer in-demand with both electronic acts and indie bands such as SAVAGES. But despite sitting under the noses of Messrs Gahan, Gore and Fletcher, the Dane has unbelievably never received that call.
Available on the album 'Remixes 2: 81-11'
via Sony Music
---
Spacewalker (2009)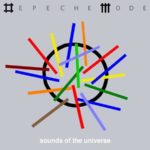 Martin Gore writes great instrumentals, but unlike the days of yore when he would explore his synths and build atmospheres like on 'Oberkorn' and 'Nothing To Fear', they are kept as short as possible, almost in fear of boring the more rock inclined audiences where subtle textures are a bit of an anathema. 'Spacewalker' was wonderfully light and tuneful relief on the rather dire 'Sounds Of The Universe'.
Available on the album 'Sounds Of The Universe'
via Sony Music
---
Jezebel (2009)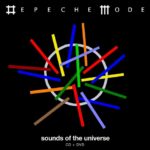 Martin Gore's voice is undoubtedly more suited to ballads and in an album of C-sides, a song that perhaps would have only been a B-side a few years earlier was the highlight of 'Sounds Of The Universe'. With lyrics such as "Whenever we walk in – You're going straight to hell for wanton acts of sin", 'Jezebel' was a stand-out song and able to keep the some of the more deviantly inclined Devotees happy.
Available on the album 'Sounds Of The Universe'
via Sony Music
---
Oh Well (2009)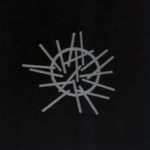 'Oh Well' is one the best DEPECHE MODE recordings of the 21st Century, but it never made the final tracklisting of 'Sound Of The Universe' which proves the band aren't the best judges of their own music. The first Gore / Gahan song collaboration, although their parts were written separately, it showed that they could sound exciting when some creative tension was thrown in. Like Giorgio Moroder meeting DAF, it was cruelly used as a video teaser to fool fans into thinking there would be a full-blown synth work.
Available on the 4CD deluxe boxed set 'Sounds Of The Universe'
via Mute Records
---
The Sun & The Moon & The Stars – Electronic Periodic's Microdrum Mix (2009)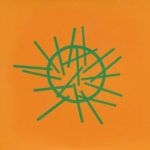 'The Sun & The Moon & The Stars' was a Martin Gore vocalled outtake from the 'Sounds Of The Universe' sessions and while it was included on the deluxe 4CD boxed set alongside 'Oh Well', the original guitar driven ditty was not very convincing. The more overtly electronic Microdrum Mix with its scratchy rhythm passage and robotised harmonies was far superior, as an example of yet another more fully realised recording courtesy of an external remixer.
Available on the iTunes Pass download album 'Sounds Of The Universe' via Mute Records
---
Soothe My Soul (2013)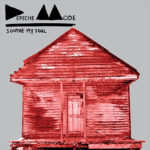 An obvious cousin of the bluesy 'Personal Jesus' but quickly disowned and dropped from the 'Delta Machine' tour, 'Soothe My Soul' was one of the few crowd pleasers in a live set that had far too many lulls. But with Gahan's rockist tendencies and insistence on live drums from Christian Eigner, why don't DEPECHE MODE be brave and go the full blues combo hog, put Peter Gordeno on bass guitar and drop the electronics, as well as the old hits? Is that possibly because no-one would bother to see them?
Available on the album 'Delta Machine'
via Columbia Records
---
Broken (2013)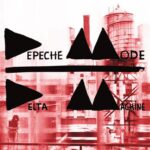 A song that Dave Gahan said to Mojo Magazine was "uptempo" but in reality, was more like 'A Question Of Time' with assistance provided by a mobility scooter, 'Broken' was nevertheless, one of the better and more electronic offerings on the blues dominated 'Delta Machine'. But the end result sees Gore desperately trying to work guitar into a track where it's not needed, almost as a statement to say that DEPECHE MODE are NO LONGER an electronic band!
Available on the album 'Delta Machine'
via Columbia Records
---
All That's Mine (2013)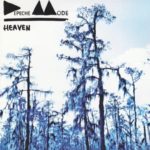 In a pattern similar to 'Oh Well', the best song from the 'Delta Machine' sessions was left out of the main act. 'All That's Mine' featured a tightly sequenced backbone, electronically derived rhythms and a gloomy austere… in fact, they were all the perfect ingredients for a classic DM tune! But it was no doubt rejected because Dave Gahan can't do a Mick Jagger impression to it and would have been changed beyond recognition if performed with live drums.
Available on the 2CD deluxe album 'Delta Machine'
via Columbia Records
---
Should Be Higher – In My Eyes Remix (2013)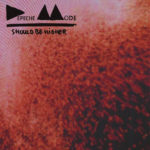 Using sounds sampled off 'World In My Eyes', this 4/4 bootleg remix by DOMINATRIX was far superior to the original, offering many of the synthesized textures and electronic percussive templates that made DEPECHE MODE great. In its original form, the song was good but suffered from a lacklustre production and ploddy arrangement, perhaps in an attempt to project a more authentic bluesman demeanour. It's as if DEPECHE MODE are scared to be considered an electronic band these days.
Remix not officially available
---
Cover Me – Alt Out (2017)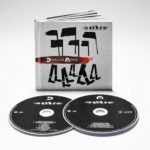 The vocal-less second half of 'Cover Me' was brilliant, a gorgeous cacophony of arpeggios and layers of sweeping synths reminiscent of the 'Violator' era. But when the 'Alt Out' mix was issued as a bonus on the 'Spirit' album's deluxe edition, it was as if someone within the band's circle understood Gahan's SOULSAVERS warbling was likely to polarise and that an instrumental version would be appreciated by the masses… it was!
Available on the 2CD deluxe album 'Spirit'
via Columbia Records
---
Fail (2017)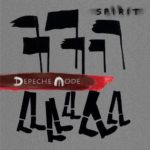 Despite being the main songwriter, things do not look good when the best vocal song on a DEPECHE MODE album is one sung by Martin Gore. And on 'Spirit', it was the turn of the sombre but enticing 'Fail'. Gore seems to have an understanding of what is appealing about DEPECHE MODE, but appears too frightened to assert that ethos on the grunge victim that is Gahan. But their financial dependency on each other to means that much of the music now in the name of the brand seems strangely muted.
Available on the album 'Spirit'
via Columbia Records
---
DEPECHE MODE play London Stadium on Saturday 3rd June 2017
https://www.facebook.com/depechemode/
---
Text by Chi Ming Lai
Photos by Anton Corbijn
19th April 2017