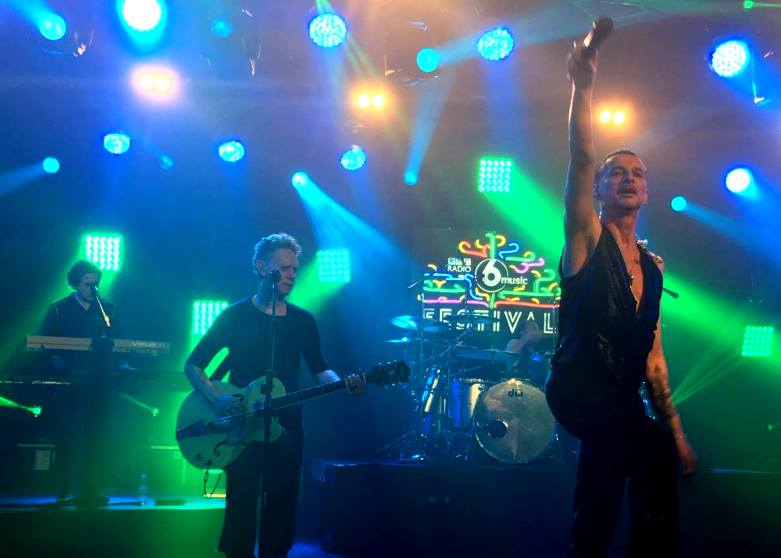 It can't be easy being DEPECHE MODE, the sheer weight of expectation for everything they do from their devoted fan base must sit heavy at times, a fact evidenced by the diminishing returns on recent albums, the latest 'Spirit' included.
There is no denying however that they are still a huge live draw even if, like the aforementioned recorded output, recent tours have seemed like an exercise in going through the motions. As someone that remembers them as fresh faced poppets wielding synths without a drummer in sight at venues smaller than the average arena green room, it was with some fascination I approached the BBC 6 Music headline show at the legendary Glasgow Barrowlands.
How would they fair away from the huge stages of European Olympic stadia and under the eye of a watchful BBC TV camera crew? The answer is, unsurprisingly, good and at times bad… The Barras and the Glasgow audience has a fearsome reputation and rightly so… if they like you, you will be carried along triumphant to the encore and beyond… hate you and, well let's say many a band have found out that it isn't beer in those thrown pint glasses…
The scramble for tickets for this show and the fallout surrounding touting/reseller sites has left a bitter taste in the mouth of many a fan but the lucky 1200 or so that attended the Sunday night show, from across Europe and beyond, settled into the East End venue under a palpable blanket of expectation.
The BBC missed a trick by not pairing Depeche with an actual band as warm up James Lavelle's DJ set was little more than background music to the inevitable meetings and greetings between fans. Come just after 9pm however and DJ Lauren Laverne came on stage to awkwardly introduce the headliner.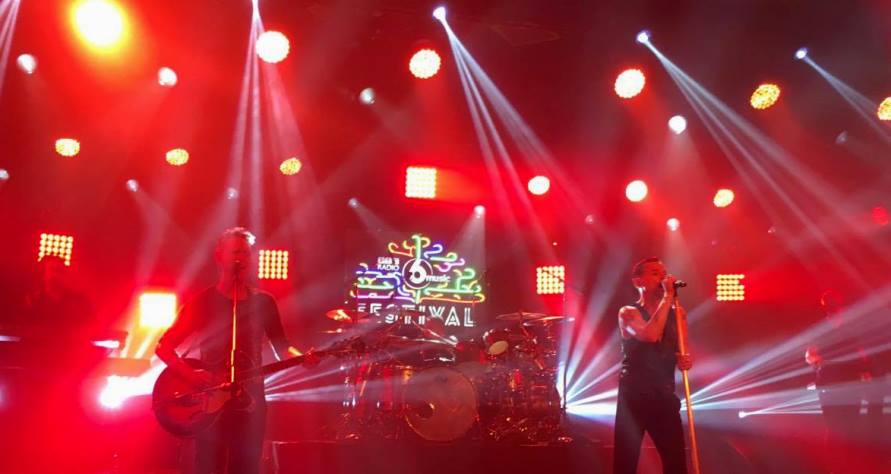 Keeping with tradition the set opened with the opener from the latest album, in this case 'Going Backwards' from 'Spirit'. I'll admit I haven't enjoyed a DM album since 'Songs of Faith & Devotion', I find the way the band has developed to run counter to what made them great in the first place (and no, I'm not going to mention a certain Mr Wilder…) – however, this track sounded much punchier than the version on 'Spirit'.
Another new song, 'So Much Love', comes across better live as did the surprise inclusion of 'Corrupt' from 'Sounds Of The Universe'. But it was from here that things started to go a little awry and the fault can be laid squarely at the door of Mr Eigner and his bish-bash-bosh style of drumming.
As someone said, he plays like he hates his chosen instrument with little finesse and at times apparent rhythmic skills. His timing seemed off during the next couple of numbers, especially so on the intro to 'World in My Eyes'. His fills and cymbal rolls added little to 'Cover Me', a track crying out for a real big production à la Midge Ure's 'Dark Dark Night'.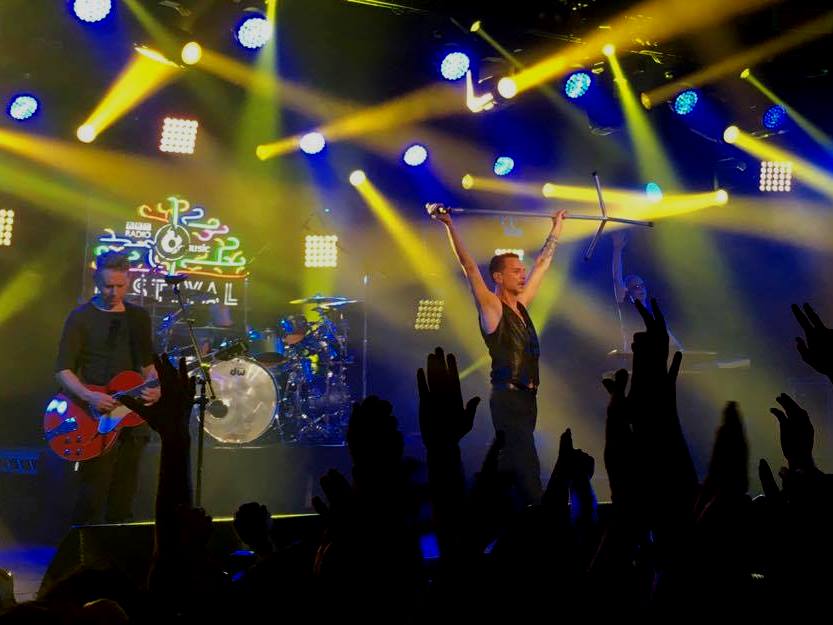 I have to question the need, in a shortened set like this, to allow Martin Gore his solo slot but it was given to allow a performance of 'Home'. The latest single 'Where's The Revolution' remains a plod, one thankfully without an anticipated mass audience train dance while 'Barrel Of A Gun' did little to lift the tempo. 'Walking In My Shoes' was messy, but thankfully an energetic 'Personal Jesus' lifted the set back on track, in time for it to finish.
Calls for an encore were answered with a spirited 'Enjoy The Silence', the crowd, who in reality gave more energy to the band than they received from the stage, taking the lead on the choruses. And with that it was over, a short set but one that encapsulates everything that is right and wrong about DEPECHE MODE 2017.
The band, I am sure, won't be particularly bothered about my opinion, as they embark on what will no doubt be another highly lucrative world tour. This showing however demonstrates that as a band, they don't really work as well on the huge stages of football stadiums and indoor arenas as they do in the more intimate environs of venues like the Barras.
An enjoyable evening but one I fear, as we all get older, we won't see the likes of again. Still a valid live act? Yes, of course but one better experienced up close and personal and not 1000 yards away outdoors. Although even this near, nobody can tell what Fletch does…
---
Special thanks to Kevin May for the use of his photos, please visit http://halotheviolatorbook.com/ for information on his forthcoming book 'Halo'
'Spirit'
is released by Columbia Records in CD, deluxe 2CD, double vinyl LP and digital formats
https://www.facebook.com/depechemode/
https://twitter.com/depechemode
---
Text by Ian Ferguson
Photos by Kevin May
27th March 2017