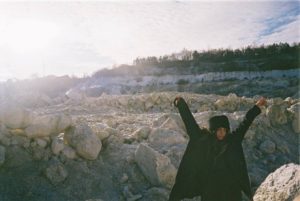 Denmark's Rebecca Molina confesses that she "draws inspiration from the old 70s synth scene and blends it with its intuitive and quirky pop melodies".
Taking you to "a dreamy atmospheric production, with a classic pop form, which is dominated by vibrant industrial drums", the Copenhagen based multi-instrumentalist debuts with her atmospheric EP 'Corpus'
 which presents six tracks of experimental synthpop.
These songs skilfully combine the future and the vintage years of electronica. MOLINA writes, produces and even creates videos to accompany her music, which puts her in line with the Canadian synth starlet GRIMES.
'Dream Original' kicks off the production wth harsh snare tones, various drum rolls, whistling, classic sounding synth and that chaotic representation is indeed as original as it gets, before 'Are They Gold?' Various influences are palpable here, ranging from DEPECHE MODE through AND ONE, AVRIL LAVIGNE and I AM SNOW ANGEL.
'Vaporised' is a vocal interplay extravaganza, while 'Hey Girl' is a melodic gem that GRIMES herself would be proud to put down her own name to. 'Meat Monster' again brings the old and new together, with a sublime use of synth and a haunting vocal; TEARS FOR FEARS meets GOLDFRAPP as hand-in-hand off, they walk off into the bright synth future.
First single 'Salvation' closes the EP with further sonic border bending and a refreshing self-confidence exhibited by the artist when it comes to, not only her own creativity, but also her body and innate ability to create music.
For MOLINA, this release is "a tribute to me and my own body, and what it can show me mentally and physically. That's why I called it 'Corpus'… it's about letting go, enjoying the present and praising myself for who I am without having any disgrace."
And so she did; MOLINA has taken the sound of vintage electro and combined it with fresh, quirky and futuristic experimental approach. If it worked for GRIMES, it will certainly work for her.
Now Denmark for sure joins Norway, Sweden and Finland in the field of artful synthpopia.
---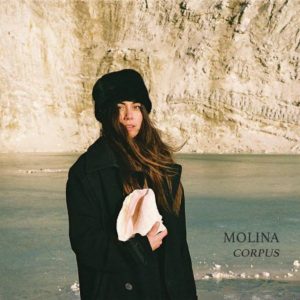 'Corpus'
is released by No3 via the usual digital platforms such as iTunes and Amazon
https://www.facebook.com/molinamarble/
https://www.instagram.com/rebbemolina
https://soundcloud.com/corpusmolina
---
Text by Monika Izabela Trigwell
26th March 2017