German synthpop veterans CAMOUFLAGE are to release a 10CD boxed set containing all seven of their albums plus archive and rare material tracing their output from 1983 to the present day.
When ELECTRICITYCLUB.CO.UK first heard one of their best known songs 'The Great Commandment'
in a Hong Kong night club during the summer of 1989, it was mistaken for being DEPECHE MODE B-side.
After a period of frantically buying DM singles to find this mystery track without any success, it was only several years later while visiting Braunschweig in Germany that ELECTRICITYCLUB.CO.UK learnt that it was actually by this talented trio from Bietigheim-Bissingen. Heiko Maile, Marcus Meyn and Oliver Kreyssig met through a shared interest in KRAFTWERK, GARY NUMAN, ULTRAVOX, YELLOW MAGIC ORCHESTRA and DEPECHE MODE; it was natural they would start making electronic music together.
Naming themselves after a YELLOW MAGIC ORCHESTRA song and taking their template from DEPECHE MODE's 'Some Great Reward', CAMOUFLAGE developed on the industrial flavoured synthpop of 'Master & Servant' and 'People Are People' which the Basildon boys had all but abandoned from 'Black Celebration' onwards.
In today's world, DEPECHE MODE influenced acts are common place but in 1987, this was highly unusual. But despite first impressions, CAMOUFLAGE had their own style, taking in more traditional melodies in the vein of KRAFTWERK which in turn were rooted to European folk and classical music.
Vocally, Marcus Meyn was more like an accented Martin Gore. Preferring to sing in English, their naïve second language charm, both phonetically and lyrically, gave them a cautiously optimistic demeanour compared to the pessimistic realism of DEPECHE MODE.
CAMOUFLAGE's debut album 'Voices & Images'
on Metronome Records was an impressive first salvo. As well as 'The Great Commandment' (probably the best single DM never recorded), there was the rousingly anthemic 'Strangers Thoughts', the epically building 'That Smiling Face' and the beautifully fragile 'Where Has The Childhood Gone'.
One aspect of CAMOUFLAGE that made them quite distinct from DEPECHE MODE was their use of detuned pentatonics as heard on 'Winner Takes Nothing'. An obvious throwback from their love of YELLOW MAGIC ORCHESTRA, this was to manifest itself into CAMOUFLAGE's later first phase work as they became less Modal.
With 'The Great Commandment' being a hit in Europe and the US (although not in the UK which by now had grown out of synthpop and was in the throws of the acid house revolution), the pressure was on for a follow-up hit. This came in the shape of the more Eurocentric 'Love Is A Shield'. An even bigger hit in Europe than 'The Great Commandment', this co-write with Peter Godwin sounded more BRONSKI BEAT than DEPECHE MODE and further established CAMOUFLAGE's reputation.
Employing Dan Lacksman of Belgian synth pioneers TELEX as primary producer, the parent long player 'Methods Of Silence'
included an expanded instrumental palette featuring strings, woodwinds and more real instruments, but was less satisfying overall than 'Voices & Images'. It also probably suffered from eventual comparison at the time with 'Violator', still regarded as one of DEPECHE MODE's most accomplished albums.
Although the album yielded a further European hit with the oriental sounding 'One Fine Day' and the band completed a sold-out tour of Europe, their success proved to be too much for Oliver Kreyssig who left the band for personal reasons.
The void left the remaining duo of Meyn and Maile to ponder their future direction. Working with DURAN DURAN and HUMAN LEAGUE producer Colin Thurston, they recorded the more conventional 'Meanwhile'.
Featuring live percussion and more guitars, the album was not embraced by CAMOUFLAGE's fans. The pair refound their synth roots with the 1992 AREU AREU covers side-project featuring versions of songs by FAD GADGET, HEAVEN 17, DEPECHE MODE and THE CURE.
The busman's holiday led to the return to form of 'Bodega Bohemia'
in 1993. More focussed and electronic than its predecessor, this was CAMOUFLAGE's strongest work since 'Voices & Images'. As well as the marvellously trancey opener 'Pedestrian's Adventures', there was the 'Violator'-lite of 'Suspicious Love' and the epic 9 minute Sylvian-esque drama of 'In Your Ivory Tower'.
Despite this artistic success, there were tensions with Metronome Records who had concentrated their resources on ACE OF BASE and failed to licence releases for 'Bodega Bohemia' outside of Germany.
As a result, the duo signed to BMG via its RCA imprint but 1995's 'Spice Crackers'
was unable to revive fortunes due to its esoteric nature, having been sourced from two shelved art based projects. However, the track 'Kraft' was one of its more memorable experiments while from the same period, the frantic electro rock 'n' roll cover of MOON MARTIN's 'Bad News' was another highlight.
The duo took a hiatus but in 1999, CAMOUFLAGE announced their comeback with Oliver Kreyssig returning to the fold; they released a new single 'Thief'. The resultant album 'Sensor'
was held back until 2003 by assorted delays at parent label Polydor but was well worth the wait.
The lead single 'Me & You' with its blistering sub-Numan synth line sounded like what post-'Violator' DEPECHE MODE might have sounded like had the band stayed in Berlin and not ventured off to find The Blues! Meanwhile, the catchy 'Perfect' was looser but still electronic while 'I Can't Feel You' could only have been a homage to Da Mode and was effectively an uptempo makeover of 'The Things You Said' from 'Music For The Masses'.
Their seventh album 'Relocated'
was released on SPV Records in 2006 and contained a number of great tracks including 'We Are Lovers', 'Dreaming' and 'The Pleasure Remains' to prove that CAMOUFLAGE were back for good.
Since then, CAMOUFLAGE have been touring regularly and with the forthcoming 'Greyscale'
album soon to be released, 'The Box 1983-2013' is a fitting way to draw attention to the back catalogue of CAMOUFLAGE which over 30 years has seen some of the best electronic pop produced from Germany outside of KRAFTWERK.
Indeed, their B-side 'Kling Klang' and live cover of 'Computerliebe' are fine indicators of that lineage.
Within in the box set, there is also the inclusion of the AREU AREU EP plus a version of TALK TALK's 'Today' recorded in 1989 on the 'Archive#2 Live Recordings' disc. This wealth of rare archive and concert material will satisfy their loyal following the world over.
Recommended listening to those new to CAMOUFLAGE:
The Great Commandment
That Smiling Face
Neighbours
Winner Takes Nothing
Strangers Thoughts
Where Has The Childhood Gone
Music For Ballerinas
Love Is A Shield
Kling Klang
Pedestrian's Adventures
Suspicious Love
In Your Ivory Tower
Bad News
Kraft
Me & You
Perfect
I Can't Feel You
We Are Lovers
The Pleasure Remains
Dreaming
---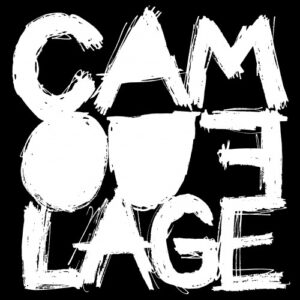 'The Box 1983-2013' is released by Bureau B and Tapete Records on 8th February 2014 – Limited to 1000 signed and numbered copies, it can be pre-ordered from http://shop.tapeterecords.com/camouflage-boxset.html
CAMOUFLAGE's albums such as 'Voices & Images'
, 'Methods Of Silence'
, 'Bodega Bohemia'
, 'Sensor'
and 'Relocated'
are available separately via the usual online outlets
For the more cautious purchaser, there is the compilation 'Rewind :The Best of 95-87'
http://www.camouflage-music.com/en/News
https://www.facebook.com/camouflagemusic
https://twitter.com/CamouflageNews
https://www.instagram.com/camouflagemusic/
---
Text by Chi Ming Lai
28th December 2013, updated 13th April 2017