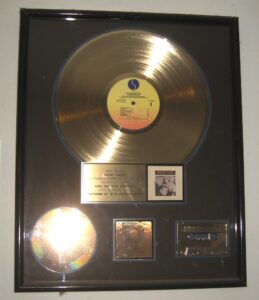 Despite his lukewarm review of NEW ORDER's 'Power, Corruption & Lies' for 'Smash Hits', as a fan of their singles, Neil Tennant wrote: "I'm still looking forward to their 'Greatest Hits'".
Not appreciating a greatest hits of an artist who you admire is the ultimate in fan snobbery; that they are in a position of being able to release one is often a symbol of wider acclaim and success.
Despite what those too cool for school hipster types would have you believe, when you are 15 years old with just £4 in your hand, if you are choosing a record of an artist who you only know the singles of, you tend to opt for a compilation where possible, that is a fact.
The greatest hits compilation has its place in documenting the immediate appeal of an artist. It can often be the only release that most casual listeners need, especially if the albums were disappointing and featured all the wrong versions of their best songs as was the case with FRANKIE GOES TO HOLLYWOOD. But then, duos like PET SHOP BOYS and ERASURE were just supreme in the singular format while conversely, there are those like HEAVEN 17 and VISAGE whose best work can be found on their first two albums.
However, bands such as NEW ORDER could often be better represented by their singles rather than their albums, as many of them were standalone releases that were not included on their long players which were often quite different in musical style.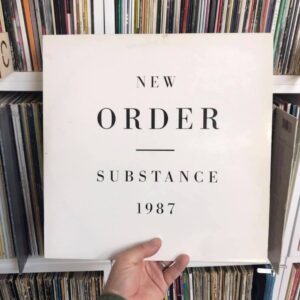 Now while something as "commercial" as releasing a greatest hits would have been an anathema to NEW ORDER's label Factory Records in 1983, flush with unexpected success and cash, Tony Wilson wanted to play their singles using the CD player that came with his brand new Jaguar car.
Thus, the 'Substance' compilation was born in 1987; issued in a variety of formats including double vinyl, cassette, DAT and CD, the latter three variants made use of the extra playing time available and included bonuses such as B-sides, tracks only previously issued in Belgium, instrumental versions and those rarely essential dub experiments.
Perhaps not unsurprisingly despite its flaws with re-recordings, edits and omissions, 'Substance'
has gone on to sell around twelve million copies worldwide and was many fans' entry point into NEW ORDER.
A good compilation does the job of attracting new fans while providing something extra for long standing fans and completists where possible. New versions or up-to-the-minute remixes of established standards were the fashion for a period but thankfully, this marketing strategy is today generally considered passé and previously unreleased songs are now considered the main draw.
Ultimately, what makes a great greatest hits package is a seamless listening experience, although this is something which even the best acts don't always get right despite the quality of their best output.
So here is a personal look at the electronic legacy of greatest hits via twenty notable artist compilation albums, each with valid reasons for their inclusion, presented in yearly and then alphabetical order within. And as one great Northern English philosopher once wrote: "some are here and some are missing…"
---
ULTRAVOX The Collection (1984)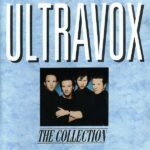 At the time of release, 'The Collection' was novel. Not only did it feature all thirteen Midge Ure-fronted ULTRAVOX singles to date, but in 'Love's Great Adventure', it also included a brand new one too. Yes, 2009's 'The Very Best Of' features four more tracks including the cancelled 1984 single 'White China', but honestly who really needs the singles from 'U-Vox'? 'The Collection' was a perfect package that could be played from start to finish, from 'Dancing With Tears in My Eyes' to 'Lament' via 'Vienna'.
'The Collection'
was released by Chrysalis Records
---
DEPECHE MODE The Singles 81-85 (1985)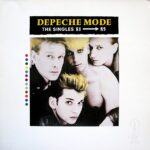 The ideal DEPECHE MODE greatest hits package would be CD1 of 'The Singles 86-98' which ends with the 'Violator' 45s coupled with the innocent synthpop period gathered on 'The Singles 81-85'. But as that doesn't exist, the very first DM singles compilation wins over thanks to its inclusion of candid photos from the band's history and some amusing negative review quotes, highlighting that once upon a time, DEPECHE MODE actually had a sense of humour. Oh! Those were the days!
'The Singles 81-85'
was released by Mute Records
---
GARY NUMAN Exhibition (1987)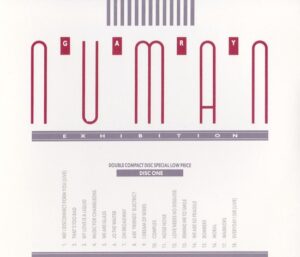 The first compilation 'New Man Numan' was a 1982 singles collection that sold poorly as his star turn was on the wane. But by 1987, there was renewed interest in trailblazing exploits of Gary Numan; the 'Exhibition' double CD package featured not only his singles up to 1983 but choice album tracks from his imperial Beggars Banquet phase like 'Metal' and 'Remind Me To Smile' which should have been singles plus rarities like 'On Broadway' and B-sides such as 'Do You Need The Service?'.
'Exhibition'
was released by Beggars Banquet
---
CHINA CRISIS Collection (1990)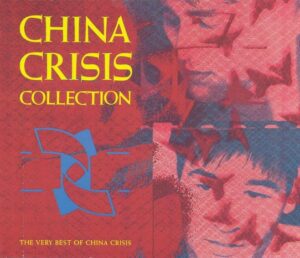 CHINA CRISIS had their fourteen track 'Collection' of primarily singles released in a wonderful limited edition double CD package with fourteen of their B-sides. Gary Daly and Eddie Lundon were better than their four Top20 hits suggested, with songs like 'African & White' and 'Arizona Sky' in particular deserving of much higher chart placings. Add in B-sides like 'No Ordinary Lover', 'A Golden Handshake For Every Daughter' and 'Dockland', and you have a near perfect document of their career.
'Collection'
was released by Virgin Records
https://www.facebook.com/chinacrisisofficial
---
JIMMY SOMERVILLE The Singles Collection (1990)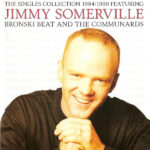 The diminutive Glaswegian never stuck around in his bands for long but he had one of the most recognisable voices in pop, thanks to his glorious falsetto. So what better than compiling his BRONSKI BEAT and COMMUNARDS singles alongside his solo work? From the poignant commentary on gay rights in songs like 'Smalltown Boy' and 'Why?' to the HI-NRG covers of disco standards 'Don't Leave Me This Way', 'Never Can Say Goodbye' and 'Mighty Real', this was a fine collection.
'The Singles Collection'
was released by London Records
https://www.jimmysomerville.co.uk/
---
TALK TALK Natural History (1990)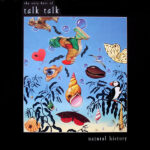 After 1988's financially disastrous 'Spirit Of Eden', EMI were keen to recoup their investment on the now departed TALK TALK and what better than with a compilation. While primarily based around their hit singles, 'Natural History' actually pulled off an accidental masterstroke by including the full-length album versions of songs like 'Such A Shame' and 'Living In Another World' which had sounded terrible as single edits. This all made for a better listening experience for those new to Mark Hollis and friends.
'Natural History'
was released by EMI Records
---
PET SHOP BOYS Discography (1991)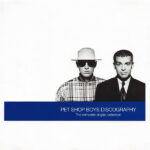 'Discography' gathered all of PET SHOP BOYS singles during what Neil Tennant has always describe as their imperial phase and could rightly be called one of the best greatest hits albums ever. Featuring four UK No1s, there were others like 'Left To My Own Devices', Being Boring' and the Dusty Springfield duet 'What Have I Done To Deserve This? that were equally as worthy. Later compilations like 'PopArt' mighty have 'Go West' and more, but 'Discography' captures the duo at their most consistent best.
'Discography'
was released by EMI Records
https://www.petshopboys.co.uk/
---
ERASURE Pop! The First 20 Hits (1992)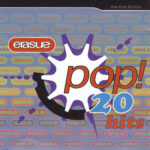 Coming not long after 'Discography', 'Pop! The First 20 Hits' saw ERASURE take on PET SHOP BOYS at their own game. Andy Bell and Vince Clarke may have only had three less UK No1s than Neil Tennant and Chris Lowe but that's a bit like saying Nigel Mansell wasn't a good as Nelson Piquet on stats alone. ERASURE have always been a better singles act than they are an album one, but while a second volume was added in 2009, this initial volume is the more essential purchase.
'Pop! The First 20 Hits'
was released by Mute Records
---
KRAFTWERK The Model (1992)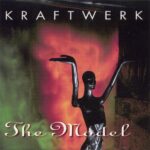 Los Angeles goth industrial specialists Cleopatra Records pulled off a major coup by licencing the music of KRAFTWERK from their then-US label Capitol Records for a compilation album. Covering the period 1975-1978, the main point of interest for Kling Klang enthusiasts was the first time on CD release of 'Radio-Activity', 'Trans Europe Express', 'The Robots' and 'Neon Lights' in their single edits! 'The Model' retrospective was a good introduction to KRAFTWERK for the more cautious consumer.
'The Model'
was released by Cleopatra Records
---
FRANKIE GOES TO HOLLYWOOD Bang!… (1993)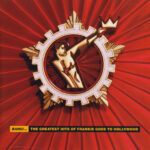 Liverpool's FRANKIE GOES TO HOLLYWOOD are probably the epitome of hype over substance, but in their name came some magnificent ground-breaking singles. For a band who released only two albums, they have been documented more than most already with six greatest hits collections and a plethora of remix packages. The very first one 'Bang!…' was undoubtedly the best, serving the Frankie phenomenon in mostly bite size single edit portions with album highlights and perfect for the casual but interested observer.
'Bang!…'
was released by Warner Music
http://www.ztt.com/artists/frankie_goes_to_hollywood.html
---
JOHN FOXX Modern Art (2001)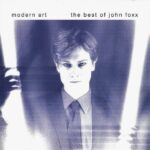 The first John Foxx compilation 'Assembly' in 1992 while welcome, suffered from being selected by the man himself, as artists are not often the best judges of their own work. Much better and more comprehensive was 'Modern Art' which gathered all his singles into one place in their correct versions, while also adding a remastered version of the 'Smash Hits' flexi-disc 'My Face' as a bonus for Foxx aficionados as well as new material from 'The Pleasures Of Electricity'.
'Modern Art'
was released by Music Club
---
SIMPLE MINDS Early Gold (2003)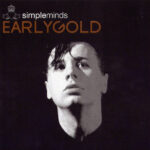 Before Jim Kerr hectored audiences to show them his hands, SIMPLE MINDS were one of the best art rock bands in the UK, swathed in Eurocentric synths and rhythms. 'Early Gold' satisfied those who always felt the Glaswegians lost it after 'New Gold Dream' by including The Blitz Club anthem 'Changeling', the Moroderesque 'I Travel' and the glory of 'Someone Somewhere in Summertime'. However, the magnificent 'Theme For Great Cities' is missing but you can't have it all…
'Early Gold'
was released by Virgin Records
---
NEW ORDER Singles (2005)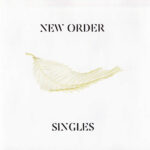 With its hotch-potch of wrong mixes and ordering, the first edition of 'Singles' is historically incorrect. But unlike 'Substance', it has the correct takes of 'Ceremony' and 'Temptation'. Yes, there's the album cut of 'Bizarre Love Triangle' and an edited B-side version of 1963 as well, BUT as a listening experience, CD1 of 'Singles' does a better job of capturing NEW ORDER up to the end of 1987. 'Blue Monday' remains intact, and while the edit of 'Thieves Like Us' is annoying, 'Confusion' is more tolerable in abridged form.
'Singles'
was released by London Records
---
JAPAN The Very Best Of (2006)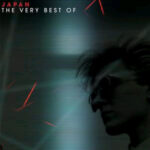 First up, there is no ideal JAPAN compilation. But 'The Very Best Of' wins over because it was the only one that had the key Ariola Hansa era singles 'Life In Tokyo', 'I Second That Emotion' and 'Quiet Life' alongside the Virgin period that produced 'Ghosts' and 'Nightporter'. However, the clumsy 1980 early fade of 'Quiet Life' was included rather than the sharper 1981 hit single edit. Also, were two versions of 'Ghosts' necessary when 'Swing' could have been dropped in? It all spoilt what potential this compendium had.
'The Very Best Of'
was released by Virgin Records
---
DURAN DURAN The Singles 81-85 (2009)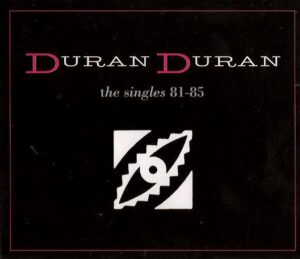 DURAN DURAN were described by The Guardian in 2015 as "an electronic band with a heavy rock guitarist bolted on" and that era of the classic Le Bon / Rhodes / Taylor / Taylor / Taylor line-up is captured in this 3CD package largely firing on all cylinders. Originally issued in 2003 as a lavish 13CD boxed set and featuring all their singles, extended versions and B-sides from that period, 'The Singles 81-85' is superior to the both the preceding 'Decade' and 'Greatest' compendiums.
'The Singles 81-85' was released by EMI Records
---
LADYTRON Best Of 00-10 (2011)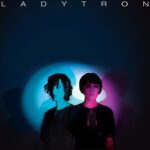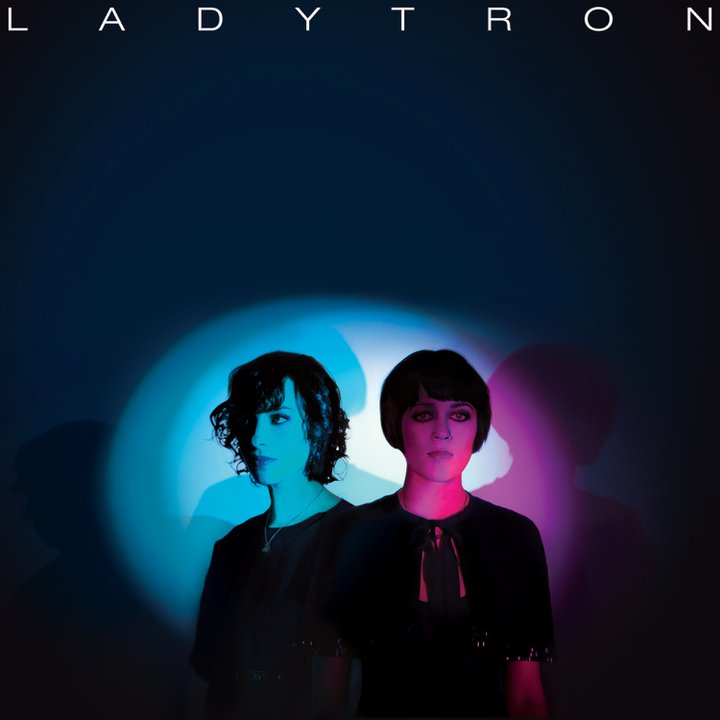 "They only want you when you're seventeen" sang LADYTRON on their single satirising modern day audition culture and perhaps not coincidently, their 'Best Of 00–10' featured that number of tracks. A fine introduction to the quartet via their more immediate songs like 'Discotraxx', 'Playgirl', 'Runaway' and the mighty 'Destroy Everything You Touch'. Extra points were awarded for the right wing baiting revisionist cover of Nazi folkies DEATH IN JUNE's 'Little Black Angel' in a defiant act of artistic and ideological subversion.
'Best of 00-10'
was released by Nettwerk Records
---
CAMOUFLAGE The Singles (2014)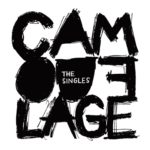 Often seen as Germany's answer to DEPECHE MODE, CAMOUFLAGE added in elements of YELLOW MAGIC ORCHESTRA and have a marvellous back catalogue that is well worth investigating. 'The Singles' is a fine introduction, containing their signature song 'The Great Commandment' as well as 'Stranger's Thoughts', 'Love Is A Shield', 'Suspicious Love', 'Me & You' plus a great cover of Moon Martin's 'Bad News'. With liner notes by ELECTRICITYCLUB.CO.UK, what more could you want? ?
'The Singles'
was released by Polydor Records
http://www.camouflage-music.com/en/News
---
JEAN MICHEL JARRE Essential Recollection (2015)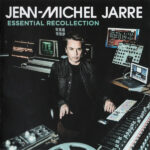 Jean-Michel Jarre has several greatest hits albums but they all have been frustrating listens. This has largely been due to his synthesizer symphonies not being suited to sub-three minute edits, a flaw heavily exposed on the 'Images' compilation. But 'Essential Recollection' collected the French Maestro's most accessible moments with sympathetic fades that captured the essence of his electronic wizardry. However, 2000's 'The Bells' was an odd inclusion in a collection that focussed on his earlier imperial phase.
'Essential Recollection'
was released by Sony Music
---
SOFT CELL Keychains & Snowstorms – The Singles (2018)
No-one expected Marc Almond and Dave Ball to reunite as SOFT CELL for a final show in 2018, but a bigger surprise was a brand new single 'Northern Lights' b/w 'Guilty (Cos I Say You Are)'. Both tracks were included on a new singles compilation which reminded people that SOFT CELL had five UK Top5 singles in just over thirteen months between 1981 and 1982. However, a minus mark gets awarded for using the inferior album mix of 'Tainted Love' instead of the chart topping single version!
'Keychains & Snowstorms – The Singles'
was released by Universal Music
---
OMD Souvenir (2019)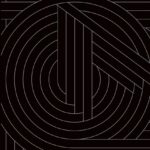 As with JAPAN, there is no perfect OMD compilation. The brand has had some quite different phases, so means different things to different people. 'The Best Of' is still their biggest selling album but the comprehensive 'Souvenir' gathers all their singles, from the exemplarly 'Messages', 'Enola Gay' and 'Maid Of Orleans' to the more recent 'Dresden' and 'Don't Go'. But while there's duffers like 'Stand Above Me' and 'If You Want It', maybe it's the ideal time to put those CD programmers and playlists to work!
'Souvenir'
was released by Virgin Records
---
Text by Chi Ming Lai
25th July 2020, updated 27th July 2020