LINEA ASPERA released their self-titled debut album in 2012.
A collection of dark but danceable electronic pop, before any new listeners had an opportunity to discover and savour them, the duo had already disbanded in 2013. As with another great lost synth act MIRRORS, much of the affection for LINEA ASPERA has come retrospectively.
But although Alison Lewis and Ryan Ambridge continued with other projects, with Lewis notably in KELUAR and most recently solo as ZANIAS, the seemingly unfinished business of LINEA ASPERA was greater than its sum of parts.
With BOY HARSHER gaining a wider public breakthrough during 2019, that LINEA ASPERA have reunited is timely as the starker underground mode of electro asserts its place in an increasingly dystopian world. Fans were treated to 'Preservation Bias', a collection of archive material and rarities, with the additional announcement of a 2020 European tour and new material.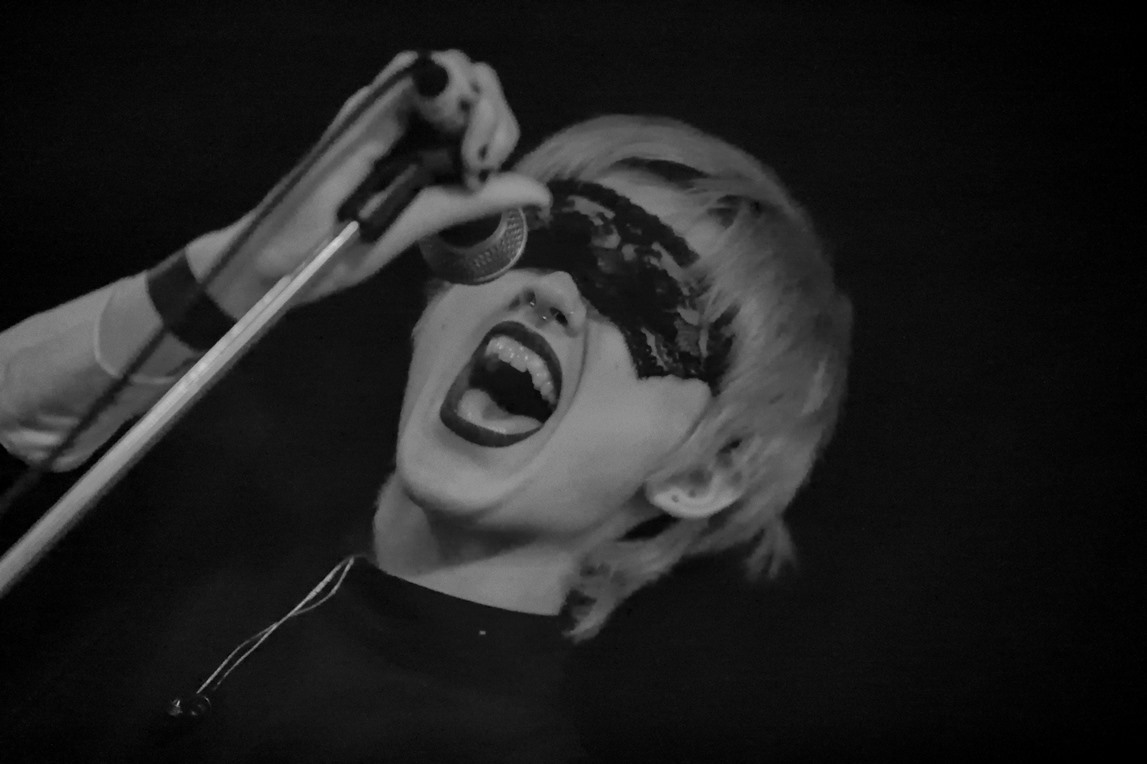 A sell-out crowd and the usual bar breakout area in Electrowerkz closed off due to a wedding reception meant a good turnout for the opening act WITCH OF THE VALE.
A technical hitch delayed the start but once 'Crash' began, the enigmatic married couple of Erin and Ryan Hawthorne got into their stride to impress the attentive crowd like they had done on the Friday afternoon of Infest 2019.
'Trust The Pain' drew on its haunting folk influences courtesy of Mrs Hawthorne's finely-tuned soprano, while new songs 'Death Dream' and 'The Sky & The Sea' maintained the brooding mood. Aided by blocks of deep red light and smoke, the music box hypnotism of 'The Way This Will End' from their debut EP of the same name maintained their electronic pagan stance. But WITCH OF THE VALE's cover of Lana Del Rey's expletive laden 'Gods & Monsters' provided some percussive tension, before ending their set with the mantric rumble of 'Fever'.
By the time LINEA ASPERA were ready to take the stage, Electrowerkz was rammed, such was the anticipation for their return. With the sultry but enigmatic Alison Lewis next to the stoic presence of Ryan Ambridge on his Roland SH09 and his minimal electronic programming, the pair combined for a magical lesson in captivating outsider pop.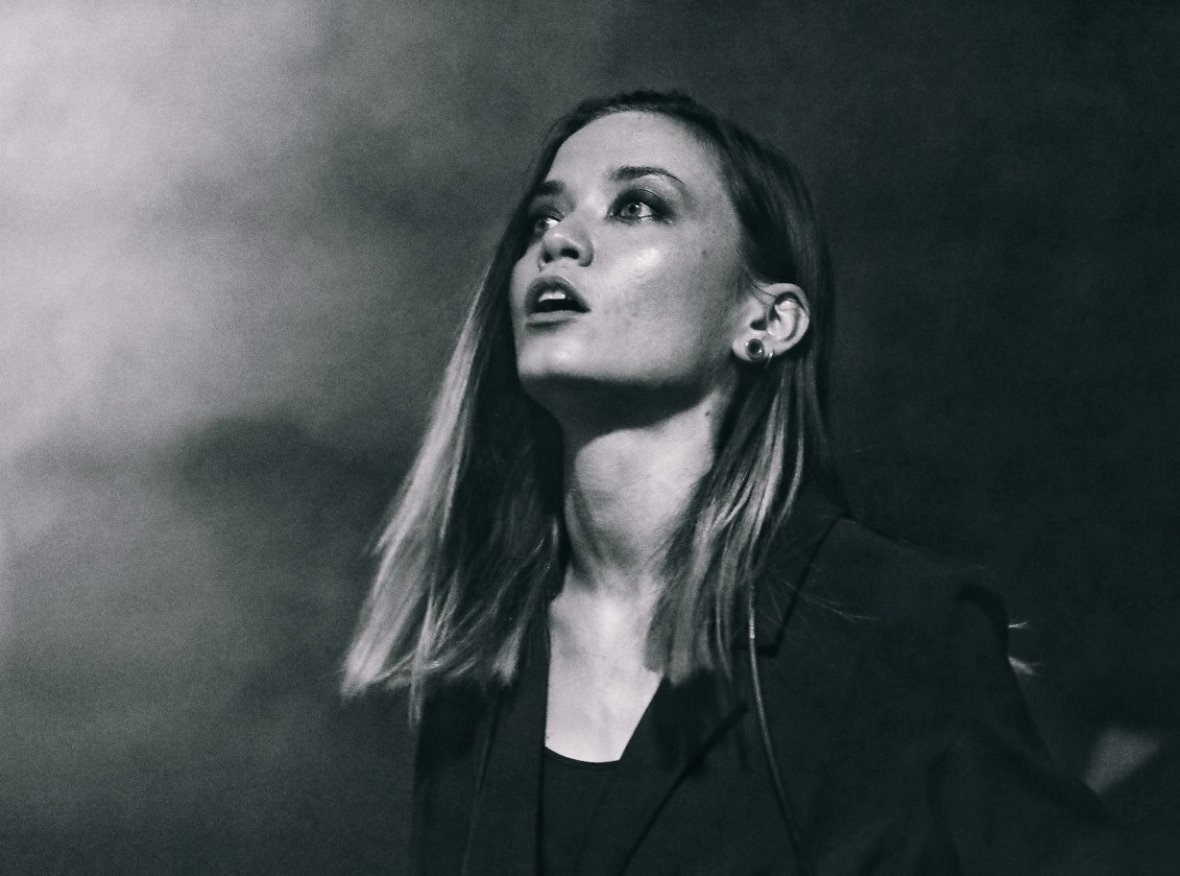 Opening with the downcast 'Preservation Bias', the motorik pulse of 'Eviction' soon penetrated the mind as "to love is to lose" while driving the mutant dance. In line with Lewis' previous academic studies, if anthropology was a type of music, then it would be like LINEA ASPERA.
Throughout the show, the tonal counterpoints between Lewis' elegant gothique and Ambridge's comparative brightness made for an enticing dynamic.
'Syncretism' with its frantic anxiety and elegance highlighted why LINEA ASPERA's inventive arrangements of dark synthesized pop have been missed over the last few years. The cold stare of 'Hinterland' reflected its title, but as Lewis seductively murmured of how "we would never suffer again", her desire for isolation and solitude was clear, communicating her discontent and anger without resorting to shouting.
Named after a major city of the Maya civilization in Belize and reflecting Lewis' passion for archaeology, 'Lamanai' offered more Motorik moods with the bonus of some screeches and squelches from Ambridge. As per their sound, the stage show was minimal with smoke machines on overdrive and misty shades of blue light, but it provided an effective backdrop.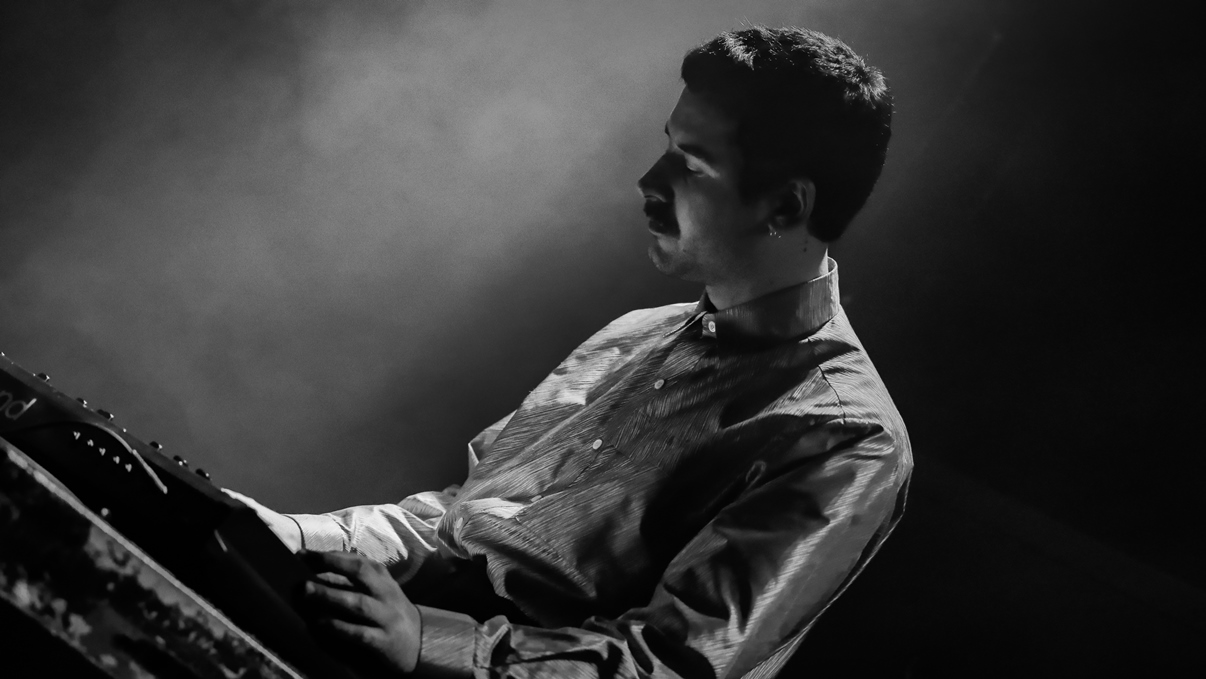 A new song 'Equilibrium' recalled American duo SOFT METALS with its looping techno hypnotism and may well become a LINEA ASPERA favourite of the future. Meanwhile another new number with piercing arpeggios and a quietly pumping house backbone paid homage to THE KNIFE's 'Silent Shout'.
Welcomed home like a long lost friend, the brilliant 'Synapse' reminded the audience of Lewis' interest in biology and the human condition, all to Ambridge's metronomic beats and deliciously high register synths. Detached and alluringly nonchalant, the Australian singer paradoxically snarled "Don't look at me" as she drew in the crowd.
With the appropriately titled 'Reunion' to close, with the lines "It was never revenge, it was self defense" … I swear it's just a reflex, leaving bones in splinters all over your face" reflecting the sombre intensity of Lewis' deep mind.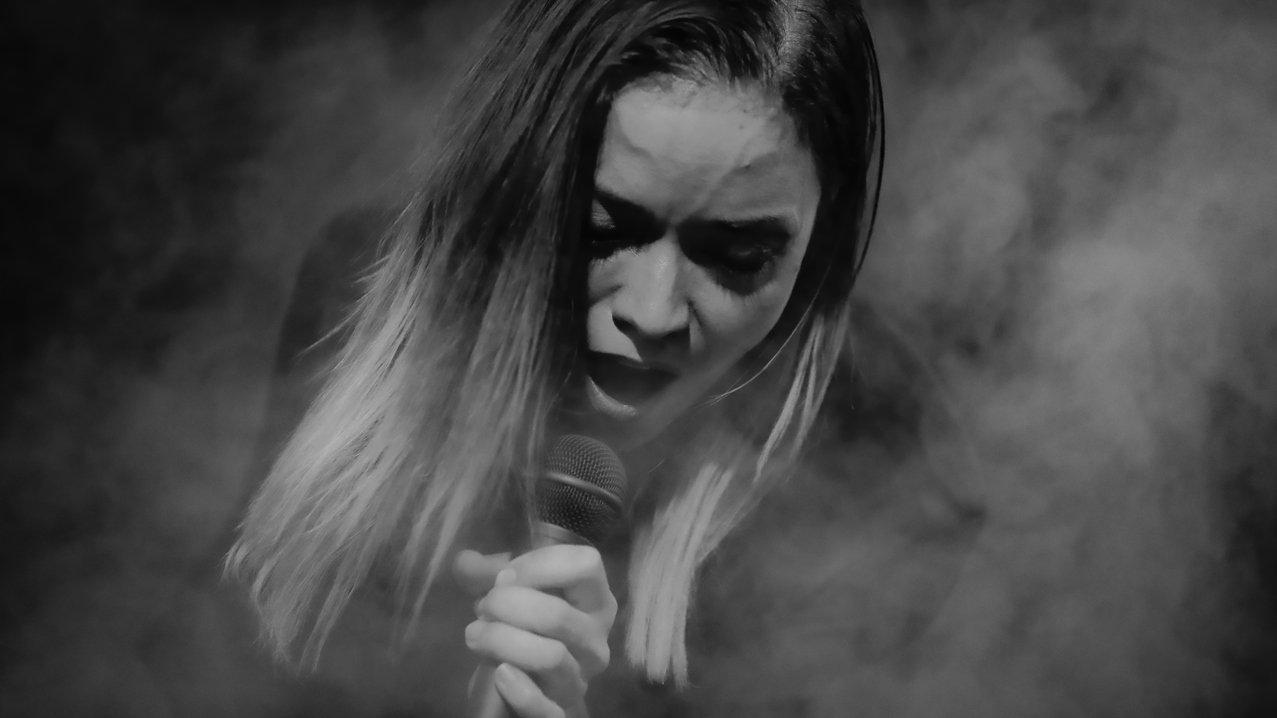 What LINEA ASPERA have successfully pulled off is to retain their cool mystique while widening their audience. It's a lesson to the electronic music scene, because here less really has meant more.
It really is great to have Alison Lewis and Ryan Ambridge back together again.
---
LINEA ASPERA 2020 live dates:
Paris Tech Noire 3rd Anniversary (31st January), Den Haag Grauzone Festival (7th February), Rüsselsheim Kalte Sterne Festival 2020 (11th April), Oberhausen Kalte Sterne Festival (12th April), Malmö Inkonst (15th May), Copenhagen Spillestedet Stengade (16th May)
'Linea Aspera'
and 'Preservation Bias'
available from https://lineaaspera.bandcamp.com/
https://www.facebook.com/lineaaspera
https://soundcloud.com/linea-aspera
https://www.instagram.com/zoe_zanias/
WITCH OF THE VALE play Glasgow Audio on 18th April
'The Way This Will End'
and 'Trust The Pain'
available from https://witchofthevale.bandcamp.com/
http://www.witchofthevale.com/
https://www.facebook.com/witchofthevale/
https://twitter.com/WitchOfTheVale
https://www.instagram.com/witch_of_the_vale/
---
Text by Chi Ming Lai
Photos by Simon Helm
20th January 2020