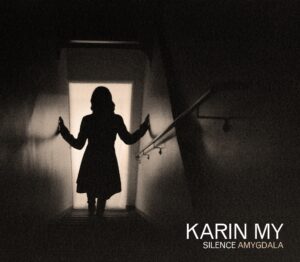 While Karin My has been providing backing vocals or playing cello for acts such as TWICE A MAN, CARBON BASED LIFEFORMS, FAKE MOSS and MACHINISTA over the last ten years, it was only in 2019 that she stepped out to the front to showcase her traditionally derived electronic songs with the haunting spectre of 'The Silence'.
Although coming from a more traditional music background, her first experience of electronic music came when a friend of her mother gave her the five imperial phase KRAFTWERK albums.
The Swedish chanteuse and self-taught musician's interest in electronic music broadened as the snowball effect rolled on and she met a variety of personalities from the Swedish scene. As a result, her own folk-laden compositions slowly evolved as beautiful synth sounds and technologically modelled approximations of more organic textures like harp and flute complimented their inherent melancholy.
There's a forlorn abandonment in the captivating voice of Karin My and it is not difficult to imagine her singing alone out in the habit of the Scandinavian landscape. 'Silence Amygdala' is her debut solo long player, a part concept album with a narrative based on a long-forgotten diary and poems contained within it. While reading the diary re-exposes the pains of the past, it soon becomes time to burn it and move on.
Assisting Karin My realise her story in music is D. Kaufeldt, a producer from a more surprising industrial metal background, but who shared with her, a common love of folk and dark synthpop. While machines such as the Korg Mono/Poly, Roland SH09, Roland RS09 and Korg PS3200 form the backbone, the stark presence of a kantele from the Baltic box zither family provides an authentic twist.
Harking back to the days when writing on paper was the norm rather than using Messenger via smart phone, opening song 'Letter' is heartfelt and lonesome, although subtle backing vocals are provided by Dan Söderqvist of TWICE A MAN. But the track takes an unexpected diversion when a prominent four-to-the-floor rhythm enters the room and while this is not EBM by any imagination, this is quite boisterous for anyone familiar with Karin My's recent run of solo singles. Despite the uptempo template, the construction is not incongruous but it is a slight red herring for the rest of the album.
Despite the melancholic chill, 'Winter Tree' has a gorgeous sparkle with glimmers of hope, although Karin My's eerie delivery is reinforced with an extra ghostly atmosphere courtesy of D. Kaufeldt's profound responses.
Despite dealing with imminent loss, the previously released 'Time To Go' has many melodic points of access in the tradition of ABBA and a heartfelt middle eight vocal ad-lib. Touching on the aftermath, the 'Games Of Thrones' fantasy drama air of 'Autumn' sees Karin My emotively "disappearing on a cold empty floor" while looking for the sun in layers with orchestration and subtle metallic percussion.
A steadfast drum machine propels 'Loop' while sweeping symphonic melodies in the vein of ULTRAVOX accompany the despairing resignation. The addition of a sombre computer generated female speech at its close with exclamations such as "identification- procedure – quote – hyphen – perform – display – go to – loop – full stop – execute" adds to the unsettlement.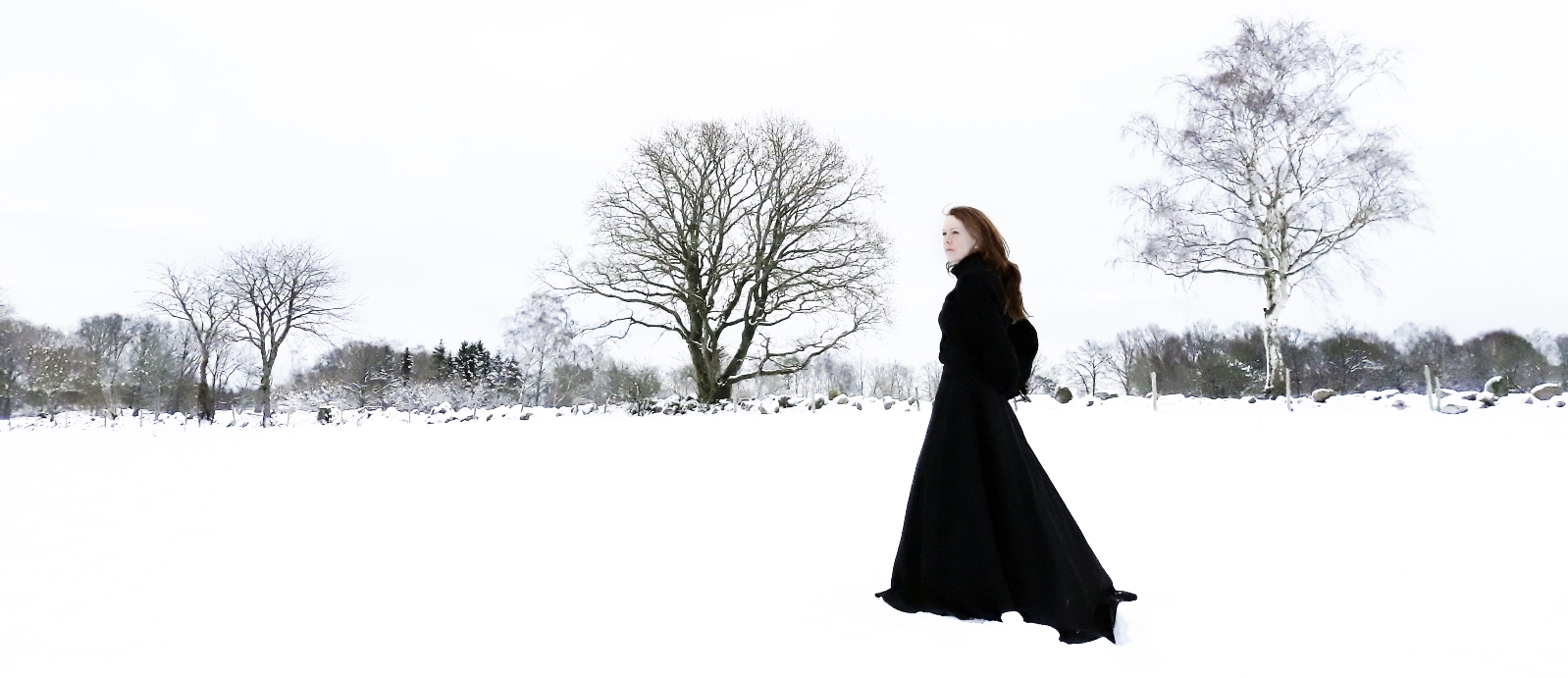 Beginning with a music box and kantele, 'The Silence' remains beautifully sad, evoking abandonment as a cold spectre of darkness looms. Meanwhile, the dramatic waltz of 'Stray From The Path' shows an affinity with Scotland's WITCH OF THE VALE in its use of traditional pagan modes and melodies, accentuated by drones.
On the Olympian 'World From Orbit', the Vangelis-inspired overtures soundtrack Karin My's silent wishes to exist far from the harsh realities of life. Indeed, it is a number that floats like heaven in the manner of a Nordic Enya.
A sprightly piece compared with the other tracks on the album, the appropriately titled 'Coming Up For Air' surprises with a heavier if steadfast beat while there are synthetic choir stabs to back up the crystalline pulses and sweeping moods.
But a surprise comes with a largely acoustic cover of VNV NATION's 'Homeward' which completely flips its original futurepop vision on its head. Although it sees Karin My return to folkie busker roots, it somehow fits in with the album's aesthetic and narrative like an interlude before the finale. And that comes with the building tension of the 'Silence Amygdala' title song. Captured as a funereal waltz, strings, synths and percussion blend for a solemn but cathartic conclusion with reflections of space, heaven and a last breath…
'Silence Amygdala' is a melancholic affair embroiled in sadness that also uses silence as a tool to penetrate the noise. An unusual sound in synth with the nearest comparison possibly being Susanne Sundfør, there is also a Vangelis meets Stina Nordenstam quality reminiscent of when that esteemed pair worked together on 'Ask The Mountains'.
These eleven songs are like dark fairy tales yet manage to be immensely accessible and enjoyable. 'Silence Amygdala' may require a certain mood and mindset to appreciate, but as a body of work, it is ultimately timeless.
---
'Silence Amygdala' is released by Ad Inexplorata on 12th March 2021 in CD, limited edition cassette and digital formats, pre-order options at https://www.explorata.net/km/sa.php
https://www.instagram.com/karinmymusic/
https://open.spotify.com/artist/76KssjMMxBwzbECkBdANwO
---
Text by Chi Ming Lai
5th March 2020